Dramatic, sappy, and even heartbreaking romance films are all possible. But they do share the ability to make us a little envy of those seemingly perfect love stories. This is particularly more true for those brief relationships that happen in stunning, exotic locations. They can entice us to run away to another nation for a little period of time in addition to making us wish to get swept away by a charming stranger.
Romance films can take us to any location, whether it's the stunning historical beauty of Italy, the stunning beaches of Bora Bora, or the vibrant hues of India. The next best thing to being able to immediately board a flight to paradise is watching gorgeous actors fall in love in them.
Here are 10 romantic films that are set in stunning locations!
Couples Retreat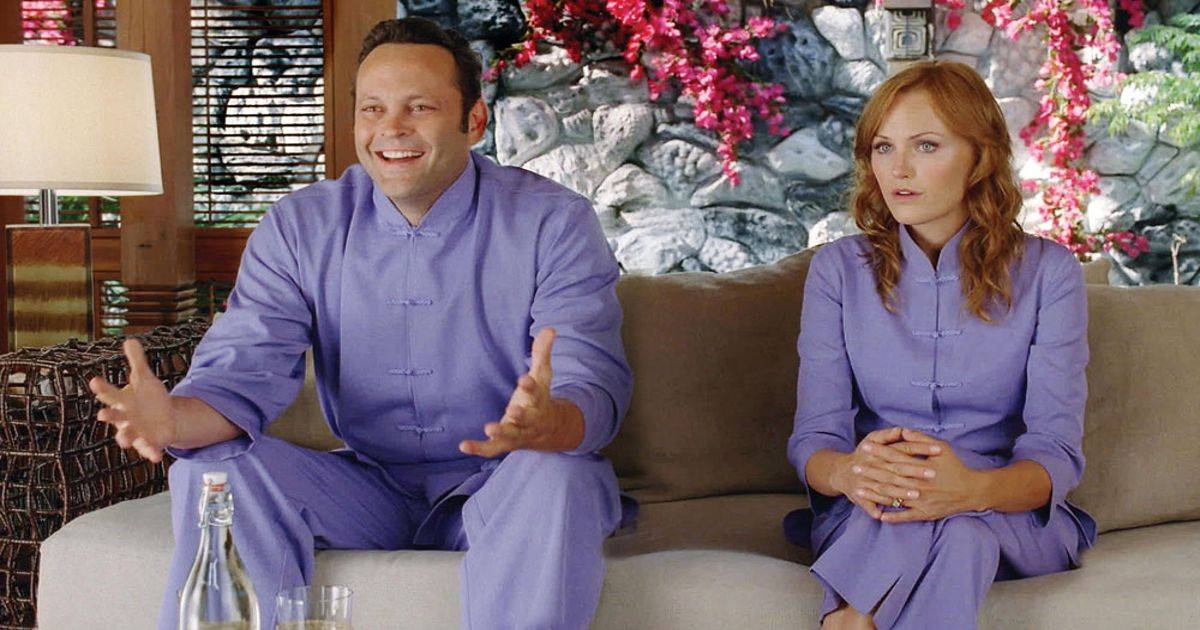 Four diverse couples are followed in the all-inclusive resort drama Couples Retreat as they experience quite different love tales. The retreat is a last-ditch attempt by Jason and Cynthia, a couple who are considering divorcing, to keep their union intact. Then, Dave and Ronnie decide to tag along for a nice holiday, but they quickly come to terms with the fact that they've been taking each other for granted and are not as content as they claim to be. Another couple, Lucy and Joey, are only planning on being together till their teenage daughter graduates, but they unintentionally rekindle a flame they believed had long since died. Finally, newly divorced Shane invites his new girlfriend Trudy, but she discovers that he hasn't really moved on from his marriage. The resort is located in Bora Bora, and the stunning beaches, azure waters, and magnificent resort are prominently shown throughout the film.
Crazy Rich Asians
A long-term couple named Rachel and Nick travel to Nick's native Singapore for his best friend's wedding in the aesthetically breathtaking film Crazy Rich Asians. Nick tells Rachel that he and his family are immensely wealthy in secret just as they board the plane to depart and, unexpectedly, upgrade to first class. When Rachel meets Nick's family and learns that they disapprove of her and even ban him from marrying her, the secrets start to come out. Rachel makes an effort to win over Nick's family, even if he doesn't care as much about their approval. She soon understands that her efforts might have been in vain the entire time.
The film offers viewers a chance to see the stunning architecture, settings, and wildlife in tropical Singapore. The wedding that is depicted in the climax is unquestionably one of the most romantic weddings to ever appear on film.
Eat, Pray, Love
Italy, India, and Indonesia are three breathtaking locations that appear in the film Eat, Pray, Love. The locations themselves play a significant part in the story, teaching Elizabeth, the lead character, about various facets of herself. After a contentious divorce, Elizabeth chooses to travel the world in search of herself. She rediscovers the joy of cooking and making new friends in Italy. She gains an understanding of the value of spirituality and self-reflection while in India. When she finally meets Felipe in Indonesia, she realises that maybe it's fine to fall in love once more. Elizabeth develops and discovers inner peace as a result of the many cultures and natural beauty of each place she visits, as well as the people she meets there.
Forgetting Sarah Marshall
Peter is upset after his celebrity girlfriend, Sarah, dumps him in the movie Forgetting Sarah Marshall. He decides to go to Hawaii on a whim to attempt to get away from it all, only to discover Sarah there with her new musician lover. Peter makes new acquaintances, tries new things, and even clicks with Rachel, the lovely hotel receptionist, while he is attempting to deal with seeing his ex-girlfriend everywhere. The romance between Peter and Rachel begins to grow, but Sarah constantly seems to get in the way. Peter must decide whether to embrace his new connection or cling to his previous one.
The film is set on Oahu, Hawaii, and showcases not only the breathtaking natural beauty of the island chain but also a variety of appealing activities, such as going to luaus, unwinding by beach bonfires, and learning to surf.
Letters to Juliet
In the heartwarming love story Letters to Juliet, Sophie, a writer, and Victor, her fiancé, visit Verona, Italy. Victor spends his time looking for restaurants for the one he is preparing to open back in New York while she is taken in by the allure of it all. Sophie, who is by herself, discovers Juliet's Secretaries, who respond in writing to everyone who leaves a letter for Juliet in her courtyard. When Sophie joins them, she finds one from a woman named Claire with whom she really connects. She meets Claire and Charlie, her grandson, to assist Claire in finding her long-lost love. Sophie is made to examine her own romantic history as a result of the process.
Verona naturally exudes romance and appeal given that it served as the setting for Shakespeare's celebrated Romeo and Juliet. It may warm even the coldest heart in the audience when combined with the tenderness of the story.
Mamma Mia!
Mamma Mia!, which also serves as a joyful ABBA musical, is one of the most recognisable travel romance films. It follows Sophie as she invites three strangers to her wedding in an effort to identify her biological father. Before Donna, her mother, unintentionally discovers where Sophie has been concealing the men, the guys are ignorant of what she is trying to accomplish. While Sophie tries to hold herself and her wedding together among all the chaos she generated, Donna is forced to confront her past and any unresolved feelings.
Although Mamma Mia! is set on the fictitious island of Kalokairi, Skopelos and Skiathos, two of the consistently vibrant Greek Islands, served as the filming locations.
Midnight in Paris
Not only does Midnight in Paris take us to Paris, but it also takes us to Paris during the Roaring Twenties. With his fiance and her family, Gil, a former successful screenwriter who is now a struggling novelist, visits France. Despite his fiancée Inez's dismissal of his thoughts of moving to Paris, he becomes instantly fascinated with the city. He is out on his own at midnight when a vintage car pulls up and offers to take him back in time to 1920, where he encounters a variety of well-known authors and artists of the era. He also meets Picasso's muse Adriana, and despite being engaged, he starts to feel something for her. Gil is thus forced to make a decision between yearning for the past and present-day realism. The movie portrays both the present and the past of Paris in a gorgeously romantic light, just as Gil sees it.
P.S. I Love You
On this list, P.S. I Love You causes the most tears to fall. After Holly's husband, Gerry, passes away from a brain tumour, the book depicts her process of coping with her loss. He was able to write Holly messages and plan events for her in an effort to help her get over him because he knew what was going to happen. It seems like Gerry has been there the entire time because of all the flashbacks she experiences during the film and because of his heartfelt letters. She starts a new life that she can be satisfied with with his help, taking baby steps. Traveling to Ireland, where Gerry is from and where they originally met, is one of those major steps. Holly showcases the allure of the Irish countryside by visiting all the places that are significant to her and Gerry.
The Best Exotic Marigold Hotel
A huge array of characters, including some British retirees, are featured in The Best Exotic Marigold Hotel. They all come to India to reside at the ostensibly affluent Marigold Hotel for various reasons. When they get there, though, they discover that the retirement home's marketing were deceptive and that it's actually in rather bad shape. They make the decision to take advantage of the situation and pursue relationships and interests they never would have otherwise. The plot also follows Sonny, the hotel's struggling manager, as he tries to keep everything operating smoothly. He has a girlfriend named Sunaina, but this only makes matters worse because his mother disapproves of her. The film, which is set in Jaipur, India, demonstrates how vibrant, vivacious, and stunning India can be.
The Proposal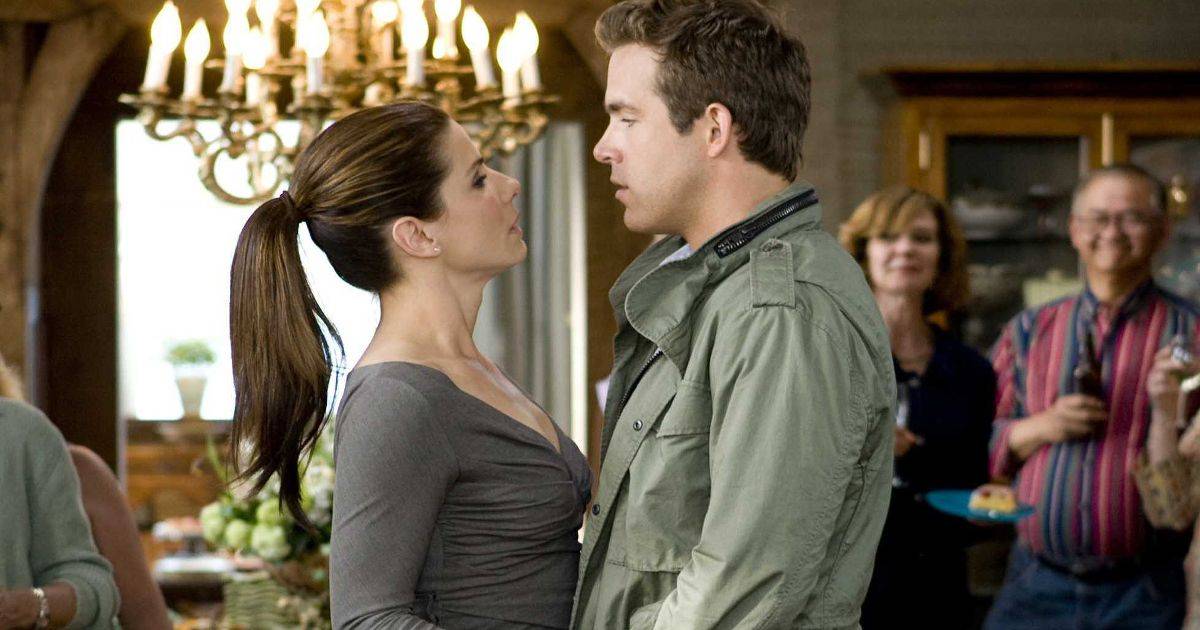 The Proposal, a love story with a lot of humour, stars Sandra Bullock, Ryan Reynolds, and Betty White. Andrew, her assistant, reports to Margaret, a compulsive worker and emotionally absent boss. She coerces Andrew into marrying her in order to obtain a green card after discovering that she had broken the rules of her work visa. They travel to Alaska to celebrate Andrew's "Gammy" birthday, where Margaret is introduced to his entire family, but before it becomes official. In order to deceive not just his family but also the persistent immigration agent who is looking into them, the two must act as if they are engaged and completely in love. The majority of the movie is set in Pitka, Alaska, showcasing the mesmerising landscape of the untamed Alaskan tundra.
Being a binge-watcher himself, finding Content to write about comes naturally to Divesh. From Anime to Trending Netflix Series and Celebrity News, he covers every detail and always find the right sources for his research.