Whether we admit it or not, we all want to binge on some romance shows every now and then. Romantic dramas manage to draw out our buried feelings, whether it's to calm our shattered hearts, weep a few tears, or chuckle a little. Even in this regard, Netflix has you covered. Its repertoire contains several heart-warming titles, ranging from rom-coms to fantasy series. So, here's a list of some of Netflix's best romantic shows that you can watch right now.
Accidentally in Love (2018)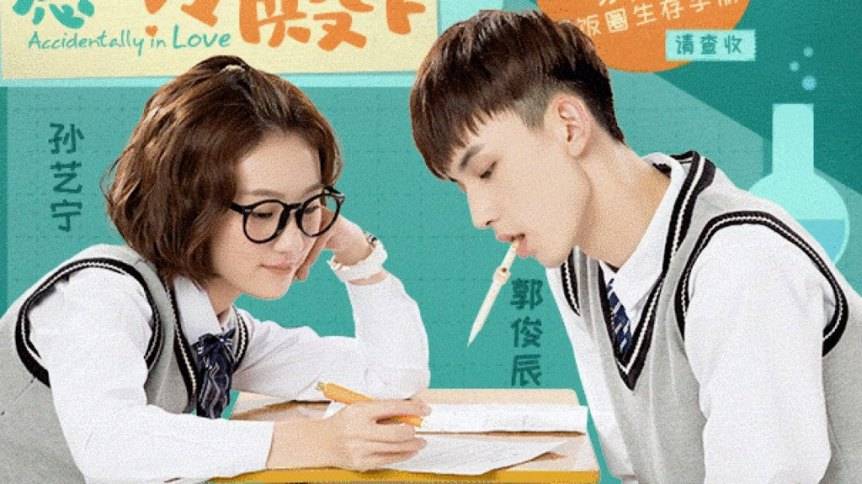 This Chinese romance drama follows Chen Qing Qing, a wealthy young woman who is determined to avoid an arranged marriage at all means and fall in love on her own terms. Her parents had perished in unexplained circumstances before she was born. She runs away from her town on the day of her wedding and arrives to the same college where her parents had studied. She enrols in order to learn the truth about what happened to her mother and father. She also changes her name and appearance to conceal her true identity. She even makes an effort to blend in with the rest of her peers.
During her lectures, she meets her desk-mate, Si Tu Feng, a well-known singer. They'd run into each other before and didn't get off on the proper foot this time. What's bothering them is that they keep getting into disagreements with each other and causing problems for each other. However, as time passes, they discover that there may be more to this connection than meets the eye. And it is at this point that Qing embarks on her quest for answers regarding her parents' death. This series is available to watch online.
Atypical (2017)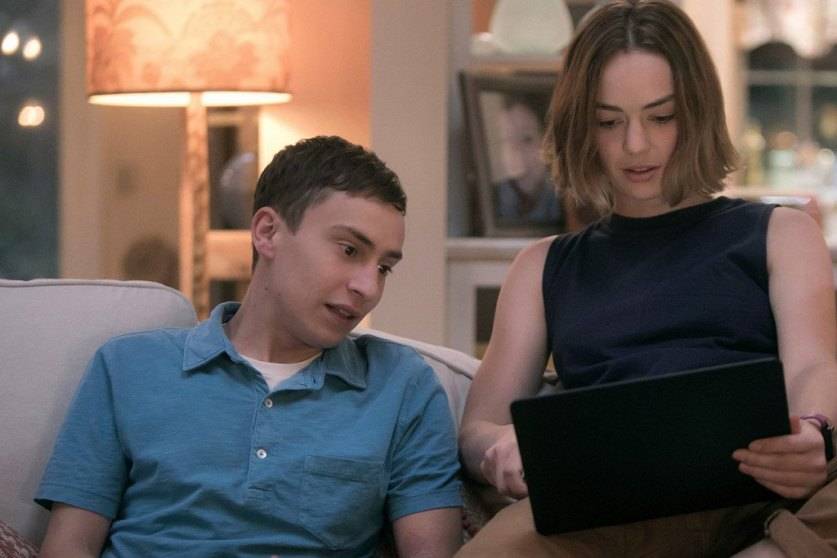 'Atypical' is a coming-of-age drama about an autistic 18-year-old boy named Sam Gardner. When his son, Doug, declares that he wants to start dating, he is overjoyed to be able to assist his son, with whom he had been struggling to form a proper relationship. Sam, on the other hand, has a thing for Julia, his 26-year-old therapist. Now, as Sam goes on his path of self-discovery, we see his family embark on their own journeys of self-discovery. Elsa, his mother, begins an extramarital affair, Casey develops romantic affections for another student, and Julia ends her relationship with her boyfriend. 'Atypical,' with its unique storytelling, empathy, and amusing approach, is a family drama that brilliantly fits within the 'atypical' romance genre, with some moving moments.
Cable Girls (2017-2020)

"Las Chicas del Cable," a Spanish period drama series, inspired Cable Girls. Set in late-twentieth-century Madrid, the series is a visual feast driven by two major themes: love and friendship. Lidia Aguilar/Alba Romero (Blanca Suarez) receives not only independence and a second opportunity at a decent life from the Telephone Company, but also amazing companions. Throughout it all, her life takes many intriguing twists as she is pulled between her long-lost love Francisco Gomez (Yon Gonzales) and his friend Carlos Cifuentes (Martino Rivas), both of whom are brothers-in-law and own The Telephone Company.
Her experiences have made her a realistic and opportunistic woman. But does she really care about others, or is she just using them to get ahead? The series beautifully depicts the complexities of human relationships in all their fragile splendour.
Dating Around (2019)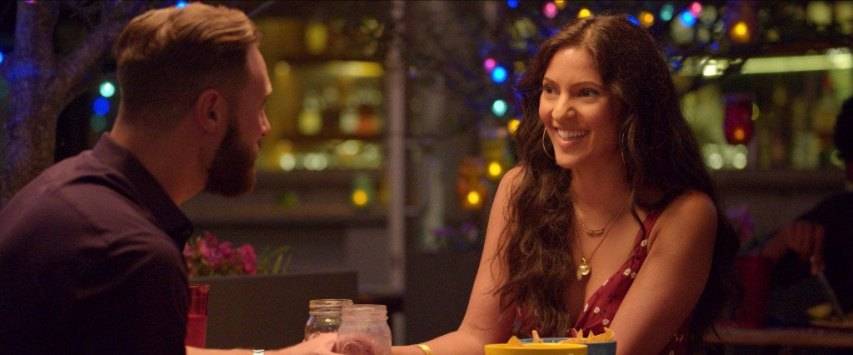 'Dating Around' is a reality television show in which one single person goes on five dates with different people in order to find the one who is right for him or her. Every date has some flirting moments, awkward meetings, and, on rare occasions, genuine connections. Following the completion of all blind dates, the participant is asked to choose one partner with whom he or she would want to go on a second date. This show offers a refreshing spin on the romance genre, providing a real-time look into the realm of wooing possible spouses. This show can be viewed online.
Easy (2016-2019)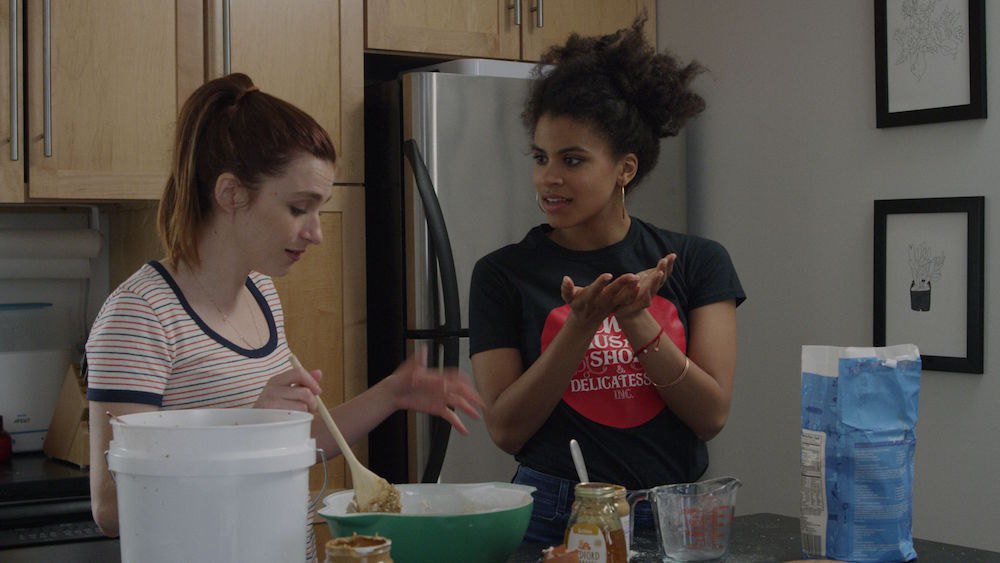 'Easy,' one of the best Netflix original shows on love relationships, is an anthology series in which each episode tells its own story. The show is set in Chicago, and it follows a number of characters as they go about their daily lives, falling in love, experiencing heartbreak, and so on. What we do here is look at the ever-changing relationships between human beings and how the reality of life can sometimes push us further away from our loved ones. Over the course of its three seasons, the show does focus on one tale: the story of Kyle (Michael Chernus) and Andi, a married couple (Elizabeth Reaser). We are witnesses to the evolution of their connection.
Over the course of its three seasons, the show does focus on one tale: the story of Kyle (Michael Chernus) and Andi, a married couple (Elizabeth Reaser). We see how their relationship evolves over time, and how their decision to have an open relationship affects each of the two characters. This series stands out from the others on this list since it doesn't focus on just one narrative and instead paints a complete picture of love relationships in a big city like Chicago.
Emily in Paris (2020-)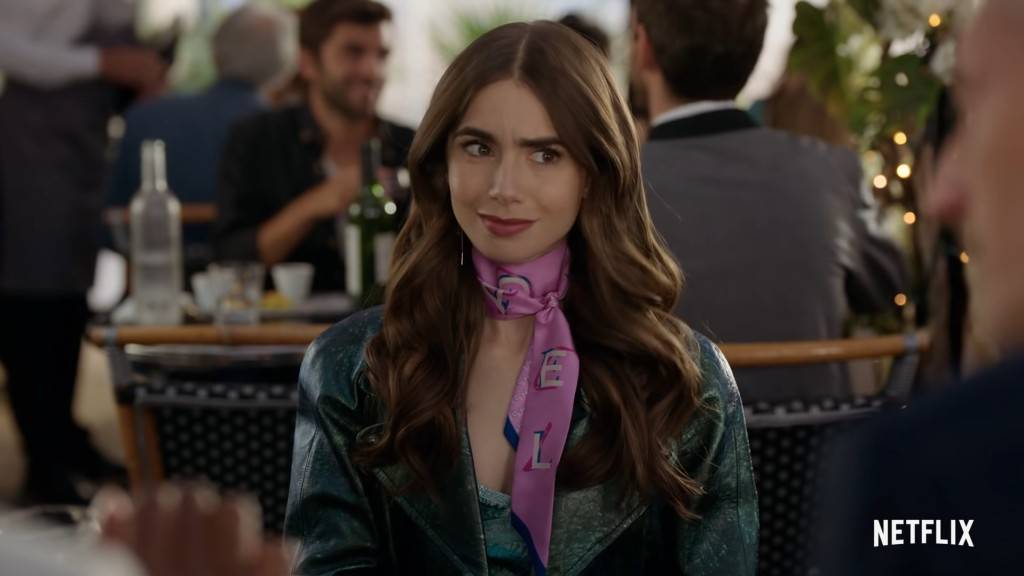 'Emily in Paris' centres around Emily Cooper, a 29-year-old marketing executive from Chicago, and is peppered with hilarious comedy, heart-warming romances, and incredible life lessons. Emily's ideal yet mundane existence is thrown into disarray when her company asks her to relocate to France to work as a social media executive at their Paris division. Emily initially finds her stay in Paris to be rather lonely, as she does not speak the language, does not have any acquaintances, and is alienated at work.
Nonetheless, Emily gradually adjusts to her new life and carves out a place for herself in the unfamiliar metropolis, meeting a variety of interesting individuals along the way. However, turmoil quickly follows, as Emily soon finds herself undermining at work while caught up in a love triangle that threatens to destroy friendships. 'Emily in Paris,' a film that brilliantly blends American and Parisian culture, is a must-see for romance aficionados.
Eternal Love (2017)

'Eternal Love' is a Chinese television series based on Tang Qi's novel of the same name. When a devastating conflict threatens the immortal tribe's existence, they put an end to it by sacrificing the god of war, Mo Yuan, to the ghost king Qing Cang. After that, we meet Bai Qian, who was sent to the earth as a mortal creature — without any of her powers or memories — as part of her test to ascend as a High Goddess 70,000 years later.She meets Ye Hua there, and the two deities fall madly in love with one other. What follows is a love story that spans three lifetimes and is filled with betrayals, heartbreaks, and tragedies. Regardless of time, realms, or universes, their paths continue to cross. This series is available to watch online.
Feel Good (2020-)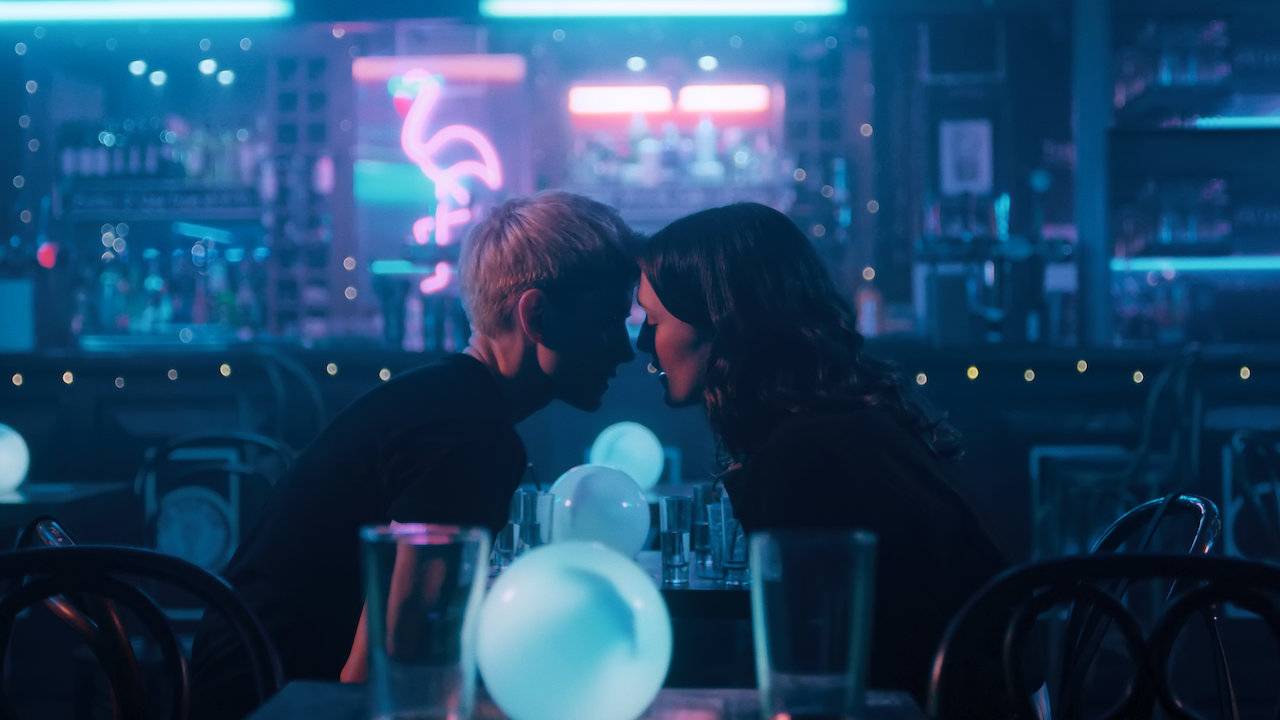 Mae Martin's semi-autobiographical series Feel Good is based on her own experiences as a stand-up comedian in Canada. The first season of the show depicts the thrilling beginnings of Mae's romance with her British girlfriend, George (Charlotte Ritchie). The story then shifts to George's more current and genuine challenges, since she has never dated another woman and is still figuring out how to tell her friends and family. To Mae's chagrin, her own past of addiction, which threatens to resurface in her life, further complicates George's condition. Maintaining the comic genre of the series while doing all of this and bringing out the toxic family influences is not an easy challenge. Another surprise awaits fans in the form of Lisa Kudrow, who plays Mae's mother.
If I Hadn't Met You (2019)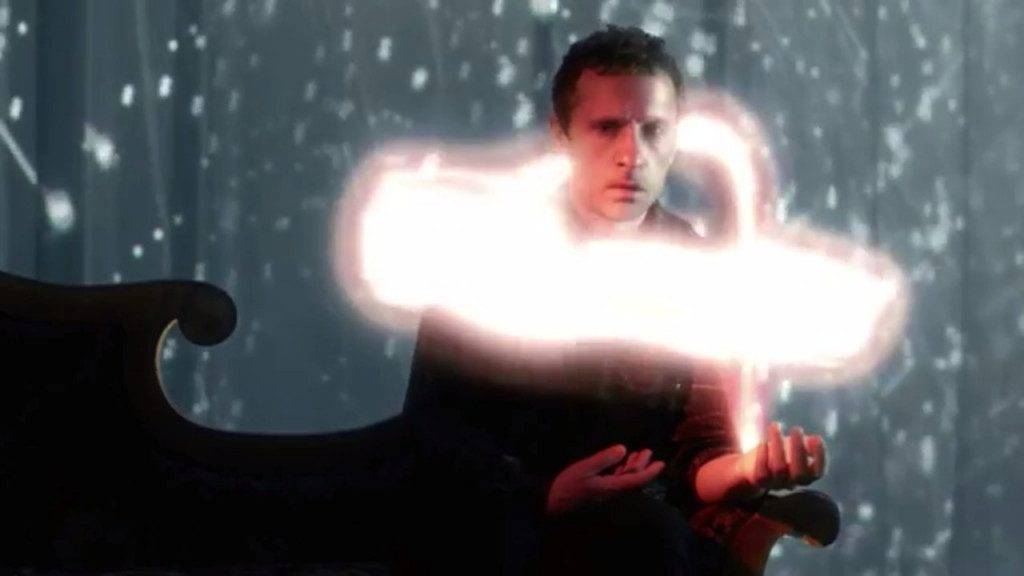 On March 15, 2019, Netflix released 'If I Hadn't Met You,' a sci-fi Spanish love drama. It examines a popular fantasy: what if we could go back in time and change the past if someone close to us died too soon? This ten-episode series accomplishes just that. It does, however, have a slight twist. It is based on the idea of parallel universes. Eduard is distraught after his wife and children are killed in a vehicle accident, to the point where he considers suicide.However, he is stopped by Liz, who informs him that he has the ability to travel to parallel universes and attempt to rewrite his family's fate. Although there are some fantasy elements in this show, the main focus is on human interactions. It aims to elucidate Eduard and Isabel's deep love for one another and how the former would go to any length to reclaim her. This series is available to watch online.
Love Alarm (2019-)

In a way that we have never seen before, this series combines romance with technology in a way that we have never seen before. The major plot device in 'Love Alarm' is a new smartphone app that can quickly notify anyone if someone in their immediate vicinity has a soft spot for them. Though this software appears to be useful, it has its own downsides, which we will learn about as the tale progresses. The major character in this novel is a girl who, as a result of this app, finds herself in the middle of a love triangle, and the story tells us how she manages to deal with this predicament while also dealing with other personal issues. The series tells a charming romance story, but there's a lot of depth and wisdom in the subtext. There are some deep feelings in our hearts that we may be hesitant to share openly. However, technology has such a profound impact on our lives that even our most private thoughts are no longer private.
Love (2016)

'Love' is a Netflix Original romantic comedy TV series that launched on the platform on February 19, 2016, and ended on March 9, 2018, with its third and final season. The show's main plot revolves around the theme of "a down-to-earth look at dating," which involves Mickey and Gus providing male and female perspectives on relationships. This series is available to watch online.
My Holo Love (2020-)

My Holo Love is a fantastic watch because it combines science fiction and drama. The Korean series follows Han So-yeon (Ko Sung-hee), a lady who suffers from prosopagnosia, or the inability to recognize faces. She lives in seclusion as a result of her disability. When she begins to use the Artificial Intelligence application AI Holo, things begin to alter for her.
AI Holo is a hologram that looks like its inventor, Go Nan-do (played by Yoon Hyun-min). AI Holo eventually becomes aware of artificial intelligence's limits, and Go Nan-do begins to fall for Han So-yeon as a result. Go Nan-do is more reserved, and his chilly personality makes it difficult for him to express his feelings. AI Holo is friendly and easy to talk to; Go Nan-do is more reserved and difficult to talk to.
My First First Love (2019-)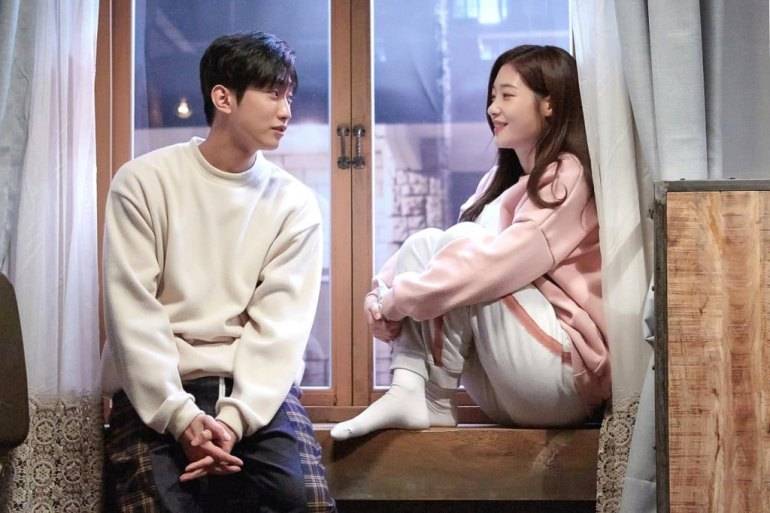 If you enjoy shows like "Friends" and "The Big Bang Theory," you'll enjoy this Netflix original series from Korea. This series focuses with the theme of first love, as the title suggests. The main protagonists in this series are five college students who all live in Yoon Tae-house. oh's Each of the four persons who have left their houses and moved in with Yoon has a different motive for doing so. These five friends discover love, life, and a sense of independence on their own terms. When a group of people lives together, difficulties are bound to develop. And it is in this way that the friendships of these individuals are put to the test. They may have disagreements, but it does not mean their friendship has ended. The series gives us a new perspective on Korean youth's life, and we realize that no matter how far away countries are geographically, there are some emotions that are universal.
Sweet Magnolias (2020-)

Three South Carolina ladies have been best friends since elementary school. This show chronicles their love lives, friendships, and life experiences. Sweet Magnolias is a television adaptation of Sherryl Woods' novels. Maddie Townsend, Helen Decatur, and Dana Sue Sullivan are played by JoAnna Garcia Swisher, Heather Headley, and Brooke Elliott, and the characters are known as the "Magnolias." Despite the fact that all three characters are main characters, Maddie's tale is the focus of the first season. Bill Townsend (Chris Klein), her husband, and she married in high school and had three children together. However, when Bill cheats on her with another woman, their family is torn apart. Maddie's life changes dramatically throughout the first season, both personally and professionally. She attempts to be there for her children as her divorce progresses, and she meets Cal Maddox (Justin Bruening), her son's coach.
Sex Education (2019-)

'Sex Education' is a very emotional television drama that follows the Moordale High students as they negotiate relationships and sexual concerns in a world that appears to be severely biased against modernity. The show focuses on student Otis Milburn and his buddy Maeve Wiley as they attempt to start a sex clinic at school in order to address any concerns their friends may have with intimacy. However, when kids are involved, things can spiral out of control, posing a threat to the school. 'Sex Education' is a fantastic all-inclusive show that, in addition to dealing with heterosexual difficulties, it emphasizes the Queer lifestyle, making it a romantic TV show that cuts across societal lines.
Taj Mahal 1989 (2020–)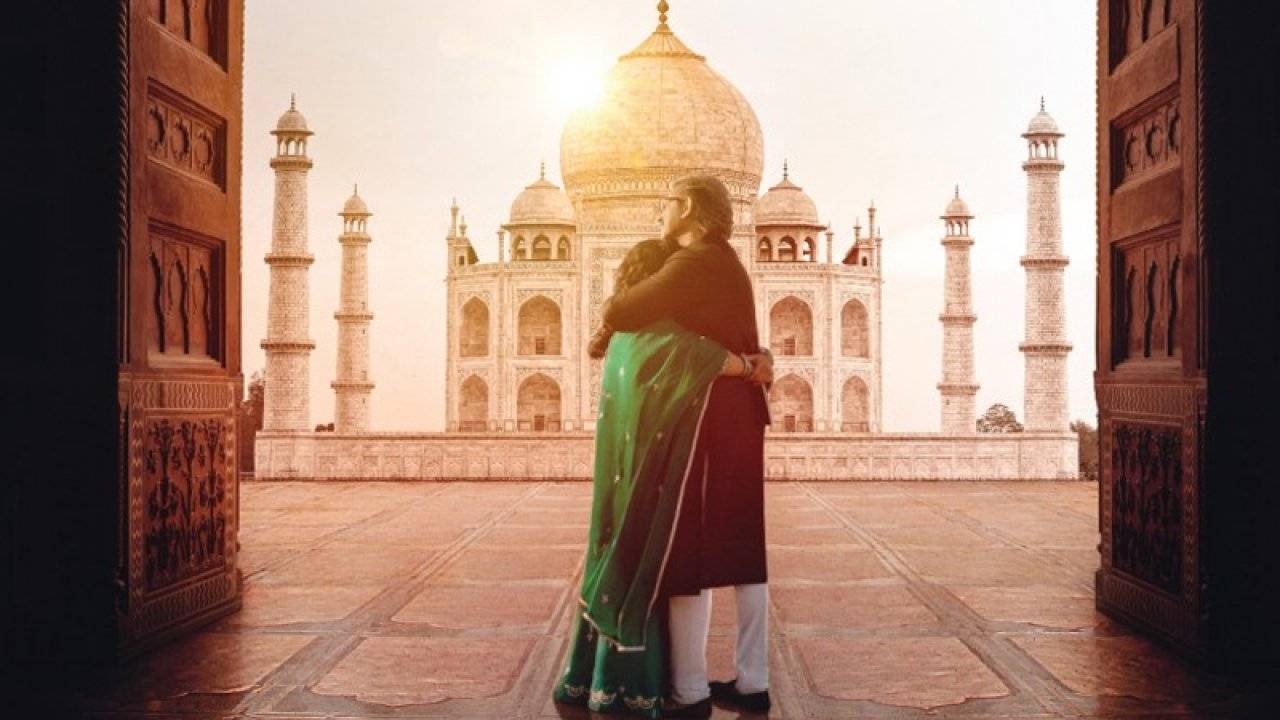 Set in the late 1980s in Lucknow, this film tells the narrative of people who find love and struggle to keep it. Pushpendra Nath Mishra wrote and directed the Indian comedy-drama romance. The series follows many personalities and their experiences with and perceptions of love and relationships. The central characters span from a middle-aged professor couple and their colleagues to youthful students at Lucknow University. The plot revolves around marriage, romance, and friendship as a means of studying the "politics of love." The series has received praise for the performers' convincing performances and the weaving of philosophy and poetry throughout the narrative.
The End of the F***ing World (2018)

'The End of the F***ing World,' a British dark comedy-drama, is based on Charles Forsman's graphic novel of the same name. On January 5, 2018, Netflix launched an international premiere of this eight-episode series. The show follows two teenagers: 17-year-old James, who feels he is a psychopath, and his rebellious classmate Alyssa, who sees James as a way out of her difficult familial situation. When James has had enough of killing animals, he believes that now is the best moment to try killing a human. And his gaze is drawn to Alyssa. So when Alyssa suggests that they embark on a road trip together, he quickly accepts, knowing that he will find a method to kill her along the way.
The Hookup Plan (2018)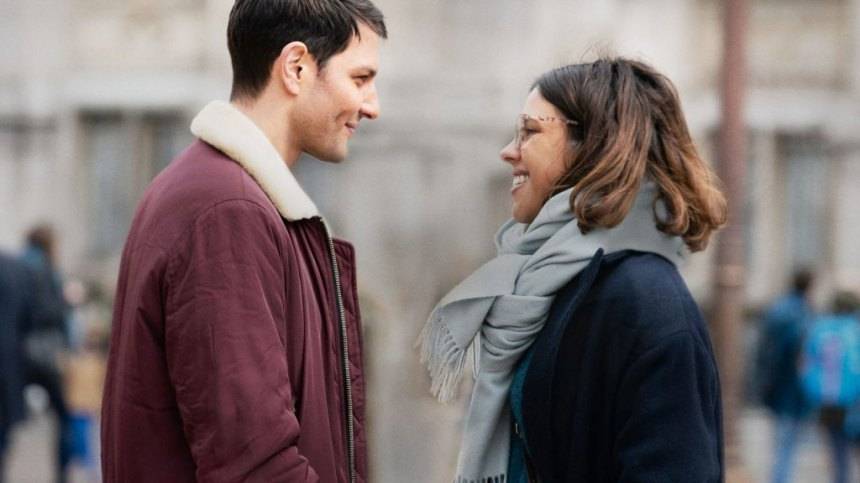 'The Hookup Plan' is a French drama that debuted on Netflix in the United States on December 7, 2018. Elsa is the protagonist of the novel, and she is unable to move on from her ex. Elsa's friends hire a male escort to boost her confidence in an attempt to aid their unlucky buddy who is always single. Elsa, on the other hand, knows him as Julies, a schoolteacher. They do so in the hopes of restoring Elsa's faith in love, dating, and relationships. However, things take a turn for the worst when she realizes that her pals have been keeping a lot of information from her. Long-standing friendships are put to the test as Elsa's suspicions about Julies grow in this unique romance story. This series is available to watch online.
The Vampire Diaries (2009)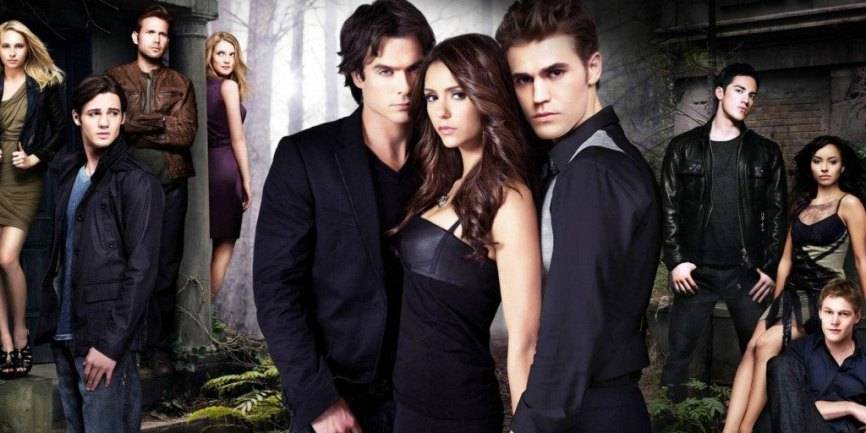 'The Vampire Diaries' was a popular supernatural teen drama that ran on The CW for eight seasons, from September 10, 2009, to March 10, 2017. It takes place in the imaginary town of Mystic Falls, where Elena Gilbert, a young adolescent, loses both of her parents in a car accident and falls in love with 162-year-old vampire Stefan Salvatore. Later, Stefan's brother Damon Salvatore falls for Elena, resulting in a love triangle. Both brothers seek to defend Elena from various sorts of evil in the face of several dangers to their community. This series is available to watch online.
Virgin River (2019-)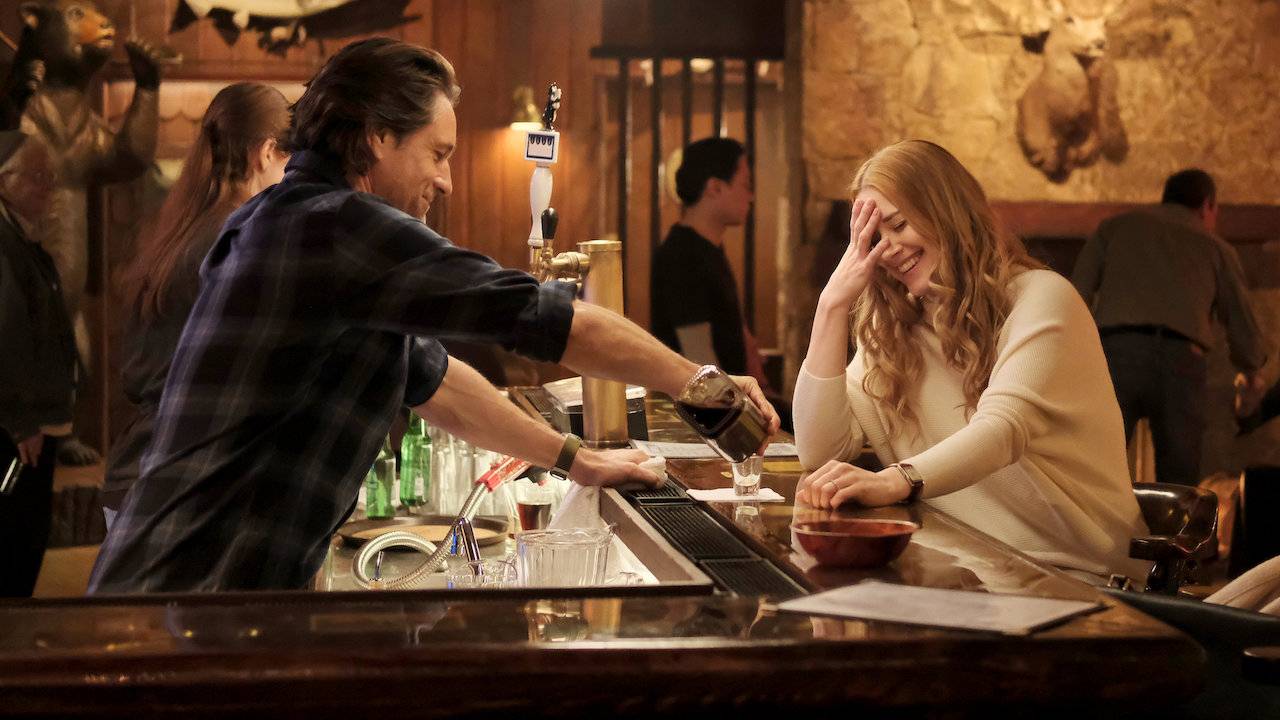 To start over, Melinda "Mel" Monroe (Alexandra Breckenridge) relocates from a big city to the lovely and quiet community of Virgin River. While flames rise between Mel and Jack, the episode takes us back in time to the traumatic past that Mel is trying to move on from. Jack Sheridan (Martin Henderson) is an ex-marine who owns the local pub and is also a prominent part of the Virgin River community. When Mel becomes a part of his life in Virgin River, everything changes. Mel tries to heal from her past as their lives become increasingly interwoven, as well as the changes she sees coming in the future.
Our Team DCS includes 5 different writers proficient in English and research based Content Writing. We allow them and encourage them to follow the Entertainment news all day long. Our posts, listicles and even the exclusives are a result of their hard work.