Ross Taylor Replied To Sehwag In Hindi And Sehwag's Reply Is Too Hilarious To Handle
Virender Sehwag, since his retirement has owned the social media for his witty and funny tweets for his fellow cricketers. He always manages to amaze his fans with his presence of mind and has bossed everyone who had ever tried to mess with him. However, Ross Taylor who played a match-winning knock on Sunday has caught him off guard with a stunning reply to Viru's witty message on Twitter. Both enjoyed the conversation but surely Sehwag lost the battle this time to an experienced Kiwi.

Taylor proved his worth in the first of the ongoing 3-match ODI series against the mighty Indians by playing a magnificent knock of 95 runs. Chasing a hefty total of 281 at Wankhede, the visitors were struggling at 80/3 and everyone thought they would capitulate in front of the wrist spinners much like the Aussies did. But the duo of Tom Latham and Taylor came to the fore and stitched a record partnership of 200 runs. They created an upset over the Indians at home who pride in their record at home.
Taylor tweets in Hindi


Virender Sehwag was swift in applauding the heroic efforts of the Kiwi batsman in the demanding conditions and hailed him for his match-winning knock. But he also mentioned him as 'darji' in his tweet which is literally meant as a 'cloth tailor' who makes, repairs or alters clothing professionally. Viru tweeted, "Well played @RossLTaylor Darji ji . Great effort after handling the pressure of Diwali orders . #indvsnz"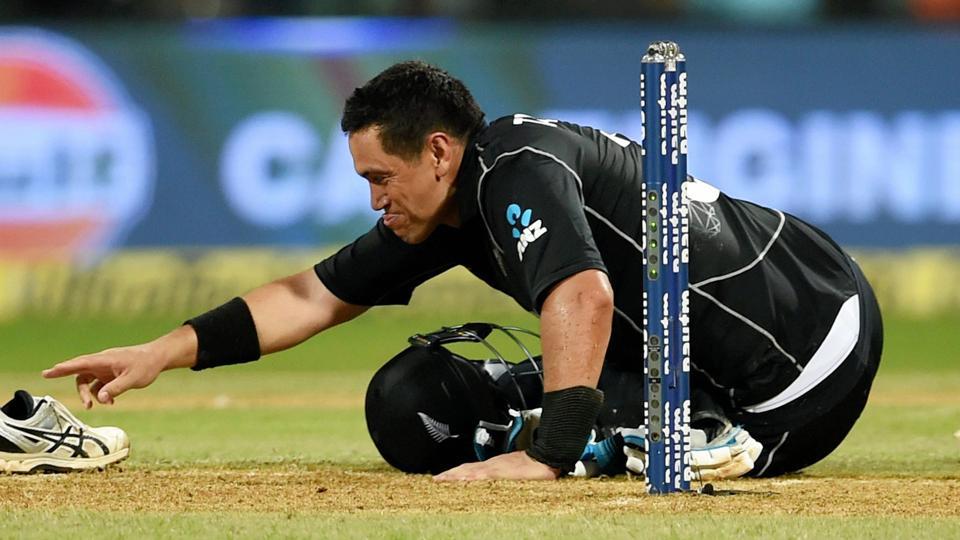 However, Taylor caught everyone off the hook and came up with one of the most hilarious replies in the national language of India. He advised the Nawab of Najafgarh to send his order in time to get the clothes delivered before Diwali. He replied, "Thanks @virendersehwag bhai agli Baar Apna order time pe Bhej dena so Mai Apko agli Diwali ke pehle deliver kardunga ….happy Diwali." The banter continued as the retired Indian cricketer loved the reply from the New Zealander and the conversation continued as the fans too were amazed to see their favourite cricketers involved in an exchange of remarks in a good-humoured way.
Here's the thread of the convo:
Well played @RossLTaylor Darji ji . Great effort after handling the pressure of Diwali orders .#indvsnz

— Virender Sehwag (@virendersehwag) October 22, 2017
Thanks @virendersehwag bhai agli Baar Apna order time pe Bhej dena so Mai Apko agli Diwali ke pehle deliver kardunga ….happy Diwali

— Ross Taylor (@RossLTaylor) October 23, 2017
Hahaha Masterji , is saal waali patloon hi ek bilaang choti karke dena next diwali pe. Ross the Boss, most sporting 🙂 https://t.co/FNpAwrWCB4

— Virender Sehwag (@virendersehwag) October 23, 2017
Thanks viru for your kind words . Do let me know if you want anything to be stitched ?? 😉 See u in Delhi

— Ross Taylor (@RossLTaylor) October 23, 2017
No one can match up to your high standards of stitching Darji ji , whether it is a pant or a partnership @RossLTaylor https://t.co/WDInvXL4EW

— Virender Sehwag (@virendersehwag) October 23, 2017
Original Article : CricTracker