There are a lot of movies that make us feel something, but often the ones that make us feel the most are based on real events. Knowing that what you're seeing is real pain and real struggle really hits home. Even though we all know that the things that happen in these movies are exaggerated and the characters are often made up, we still love them for what they are. And when they're done right, they can help people get over hard times and move on with their lives. It's always nice to know you're not the only one having a hard time.
Here are 8 movies that are based on true stories and are very hard to watch.
12 Years A Slave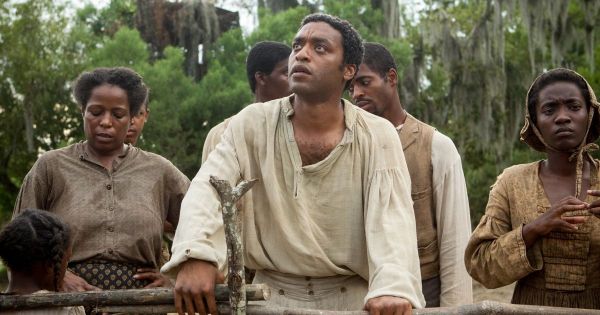 Solomon Northup was a violin player who lived free in New York with his wife and children. He was taken to the South and forced to work as a slave for 12 years. In 12 Years a Slave, Chiwetel Ejiofor's performance is both beautiful and heartbreaking, and the movie forces us to face this true story on both an intellectual and an emotional level. It's definitely hard to watch.
But there's no getting around the fact that the things that happen in this movie really did happen, and not just with Solomon. Free men were often taken by force and sold as slaves. Their dignity, rights, truth, and sense of reason were taken away from them, and they had to do backbreaking work. Because it's true, it's sad.
Alive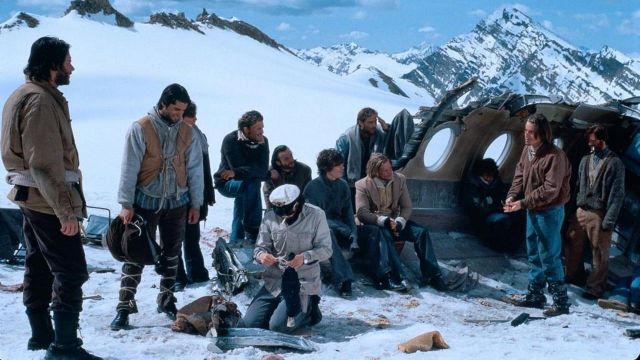 On October 13, 1972, a plane carrying a Uruguayan rugby team crashed in the Andes mountains. The 1993 movie Alive tells the story of the crash and how, against all odds, some of the players managed to survive. The movie that came out of it is brutal, but it is based on real events. The movie was based on the 1974 book Alive: The Story of the Andes Survivors by Piers Paul Read.
The movie shows the crash in terrifying detail, including how the plane broke in two and how the survivors had to eat the dead to stay alive until they found a way back to the world. Even though it is based on a true story, it is very scary.
Braveheart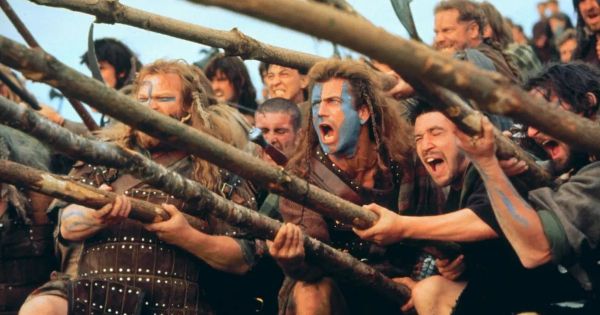 Mel Gibson's movie Braveheart is about a Scottish warrior named William Wallace. He lived in the 1300s and led the Scots against King Edward I of England in the First War of Scottish Independence. It shows how he learned about the terrible things the English did to his people, how he had a secret relationship to avoid the King's doctrine of prima nocta, and how he reluctantly changed into an unstoppable warrior and army leader before he was captured, tortured, and killed.
Even though a lot of things in this movie are made up to make the hero's story more dramatic, William Wallace did exist and did start the revolution that freed the Scots from British rule. The movie is both beautiful and brutal, and one of the most chilling cries of "freedom" has ever been caught on film.
Changeling
Imagine taking your son to the movies and then never seeing him again. The news spreads all over the country, and the LAPD looks into many leads. Five months later, he comes back, but as the son's mother, you know for sure that it's not your son. This is the true story that Clint Eastwood's movie Changeling is based on. Angelina Jolie does a great job playing Christine Collins, the mother of young Walter Collins, who gets more and more upset and frantic until she is finally proven right.
Changeling's story is a good example of a "truth is stranger than fiction" story, even though it's a very sad one. The LAPD didn't believe her when she said she was worried that this new boy wasn't her son. They told her she was wrong, and she tried for weeks to convince herself that the obvious child imposter was really her son, but she couldn't shake the feeling that something wasn't right.
In both the movie and the real story, the LAPD didn't want to admit they were wrong or believe Ms. Collins when she said her son was still out there. Instead, they called her a bad mother and said she was trying to trick them, which led to her being sent to a mental hospital. It is a scary story because Christine Collins was, of course, right. The fake said he wasn't her son in the end, and she was let go, only to find out that her real son, Walter, had been killed by sadistic serial killers.
Flags Of Our Fathers
Clint Eastwood's double feature epic about the battle for Iwo Jima and the famous photo of American soldiers raising the flag, which became a statue, is an epic achievement. Together, the movies do a good job of making us care about the soldiers on both sides of the famous WWII battle.
In Flags of Our Fathers, the focus is not just on the battle, but also on how the photo was taken and then used as propaganda to keep Americans interested in the war. Even the soldiers themselves, who seemed to be struggling with PTSD, were used in a campaign on American soil to promote a questionable story that the soldiers themselves seemed to have trouble with.
Fruitvale Station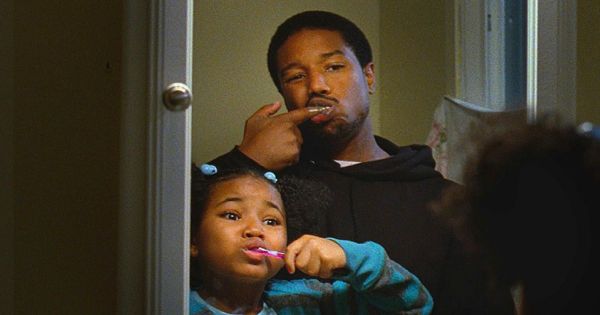 Fruitvale Station, which was directed by Ryan Coogler and was Michael B. Jordan's first movie with him, is about the last day of Oscar Grant's life. Grant was 22 years old when he was shot and killed by an Oakland police officer early on New Year's Day 2009. The movie doesn't focus on what happened after the shooting, which included protests and trials. Instead, it shows the small, but important, things that happened the day before Grant died.
Coogler spent a lot of time with public records, news stories, and Grant's family to make a realistic story about the day he died. The movie doesn't focus on the shooting or the anger that followed. Instead, it shows the man as a real person. Unfortunately, he is just one of many people of colour who have died at the hands of police officers.
Letters From Iwo Jima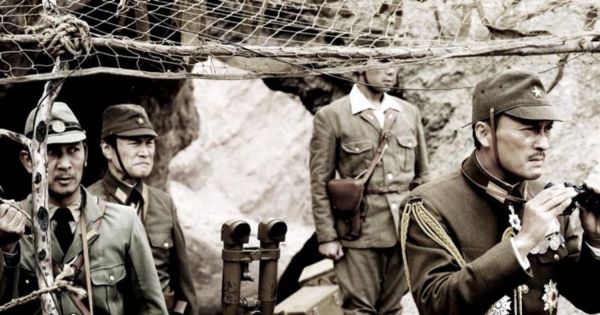 In Letters From Iwo Jima, Eastwood does the same thing, but for the Japanese soldiers who dug incredible tunnel systems into the small island, most of whom did not survive. In letters to their families, it's clear that their orders are to dig in and die for their country.
When you look at the movies as a whole, they are very controversial. They are both an indictment of war and the war machine, especially those who order people to risk their lives without ever being in the conflict themselves, and a timeless commentary on the power of propaganda to turn any story into one that helps those in power.
Schindler's List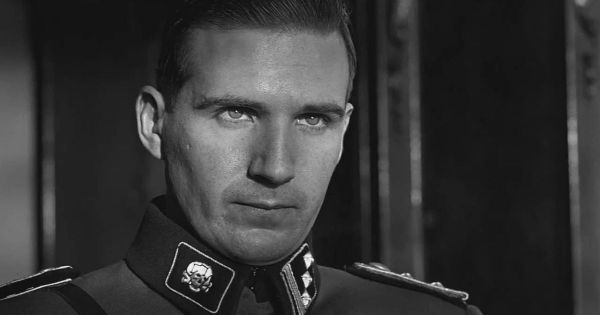 Stephen Spielberg could not have missed this list, but Schindler's List might as well be its mascot. The movie is about Oscar Schindler, a German businessman who, during World War II, saved more than 1,000 mostly Polish-Jewish refugees from the Holocaust by giving them jobs in his factories. In many heart-wrenching scenes, the black-and-white movie shows how horrible the Nazis were to people. It also shows how one deeply flawed man does what he can to fight an evil that most of us can't even imagine.
There have been questions about how close the movie is to what really happened, but these seem to miss the point. Films tell stories that put the truth in a way that we, the audience, can understand and even feel for the main character. Schindler's List is a very sad and powerful movie based on the real-life actions of a few people against an enemy that was so big it was hard to imagine.
Titanic
James Cameron's Titanic was able to give a face to one of the worst tragedies of the 20th century, which was caused by the arrogance of people. By adding the love story between American beggar Jack Dawson and Rose Dewitt, whose family has a name and money, he was able to make people feel sad about their completely made-up situation. Billy Zane's performance as her suitor Cal Hockley was so good that it may have hurt his career. The movie just worked, which is why, even though it came out in 1997, it was the highest-grossing movie of all time for a long time.
But the Titanic was real, and because of the mistakes shown in the movie, it really did hit an iceberg, and it really didn't have enough lifeboats. It really did go down, taking with it thousands of lives. Before Kate Winslet and Leonardo DiCaprio's faces were added to the story in the movie, people were already interested in the tragedy. In the movie, many of the characters look and act like they did in real life. This is especially true of Kathy Bates as "Unsinkable" Molly Brown. The movie has a sad ending, and anyone who doesn't feel sad about it is probably a sociopath. But the real story of the Titanic is just as sad and teaches us a lot about how cruel nature can be and how foolish people can be.
United 93
Paul Greengrass's United 93 tries to show in great detail what we only know from letters: that on September 11, 2001, passengers on a plane attacked the terrorist hijackers who had taken it over and brought the plane down before it could hit its target. United 93 shows how horrifying the passengers' situation is as they slowly realise they won't make it. It also shows how they decide to fight back in a way that is respectful but true (according to what little cell phone correspondence there was between passengers and their loved ones on the ground).
As far as we can tell from the records left behind, the story of United 93 is true. Even though it cost them their lives, the people on that plane were heroes. They turned their fear into courage and fought back against the most important terrorist attack in American history. It would have been easy for a movie like this to feel exploitative or too patriotic, but it doesn't. Instead, it threads the needle by making tension out of a horrifying situation that makes sense and then shows how the characters' courage slowly grows. Of course, the ending isn't even a tiny bit as bad as what really happened.
Our Team DCS includes 5 different writers proficient in English and research based Content Writing. We allow them and encourage them to follow the Entertainment news all day long. Our posts, listicles and even the exclusives are a result of their hard work.