Sandra Bullock, an actress and producer with a more than 30-year career, has demonstrated to audiences her versatility in portraying characters flawlessly across all film genres, excelling in both drama and humor. Bullock traveled to New York City to pursue her passion of being an actor after attending college to study drama. As a result, she began working multiple jobs while taking acting classes and trying her luck at auditions. Bullock's big break came in 1989 with the Alan J. Levi-directed television movie Bionic Showdown: The Six Million Dollar Man and the Bionic Woman. From that point on, Bullock kept getting offers for independent movies until her role in the 1993 movie Demolition Man began to establish her as the talented actress we know today.
Bullock has played roles that have been well received by reviewers and audiences over the years, earning her praise and admiration in the process. She received a nomination for Best Actress in 2014 for her work in Gravity after being nominated in 2010 for her role in the sports thriller The Blind Side. Bullock, who recently starred in The Lost City and Bullet Train, gained notoriety for choosing to forego acting in order to devote more time to her family. Let's review the movies that demonstrate why she is the enormous celebrity she is now till we get to see her on the big screen once more.
Crash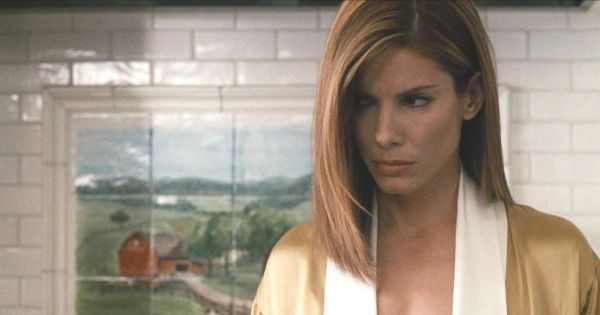 The 2004 movie Crash centers on various disparate groups of Los Angeles residents who are strangers to one another but whose lives become intertwined as a result of a string of catastrophic incidents that reveal society's ingrained prejudices. Paul Haggis, who directed it, was motivated by a personal incident involving his own car that occurred years ago. Bullock, Brendan Fraser, Don Cheadle, Matt Dillon, Jennifer Esposito, William Fichtner, Terrence Howard, Ludacris, Thandiwe Newton, Michael Pea, and Ryan Phillippe are among the cast members of this production, which won the Oscar for Best Picture.
Gravity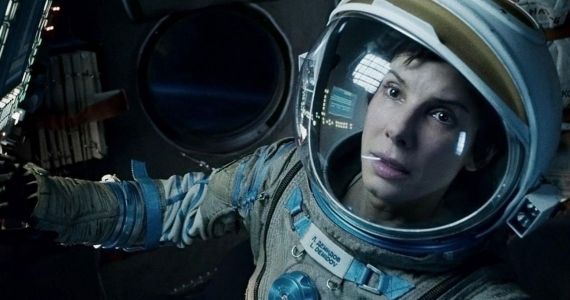 Gravity, one of Bullock's most well-liked movies and the one that earned her a second Oscar nomination, brings the list to a close. In this 2013 movie, medical engineer Dr. Ryan Stone and veteran astronaut Lieutenant Matt Kowalski set off on their first and last missions before retirement, respectively, in a space rocket. But what starts out as a very routine mission ends up being a complete failure, leaving both astronauts trapped in space, cut off from Earth, and unable to navigate their way back. Alfonso Cuaron, who also served as the film's writer and producer, directed the movie Gravity, which starred Sandra Bullock and George Clooney. One of the most well-liked science fiction films ever made was this one.
Infamous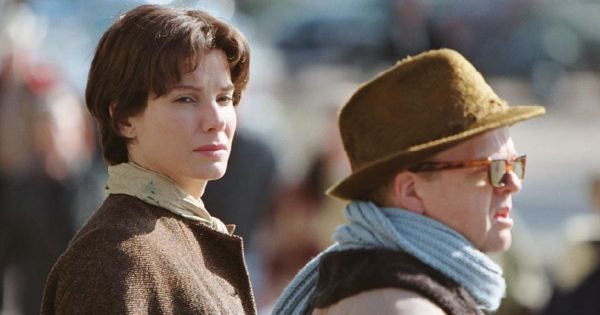 Douglas McGrath's 2006 film, Infamous, is based on the George Plimpton book Truman Capote: In Which Various Friends, Enemies, Acquaintances, and Detractors Recall His Turbulent Career. This play chronicles Truman Capote's writing process for the book In Cold Blood, including all the obstacles he had to overcome. Along with Bullock, Daniel Craig, Lee Pace, Jeff Daniels, Sigourney Weaver, and Gwyneth Paltrow, it also stars Toby Jones. Bullock portrays Harper Lee in the movie, the author best known for To Kill a Mockingbird, which won the 1961 Pulitzer Prize.
Miss Congeniality
Bullock co-stars in the 2000 film Miss Congeniality, which was directed by Donald Petrie and also stars Benjamin Bratt, Michael Caine, Candice Bergen, William Shatner, and Ernie Hudson. It stars Gracie, an underappreciated FBI agent who is forced to pose as a contestant at the Miss USA pageant after receiving a threat from a dangerous criminal. But there's a catch: Gracie doesn't exactly fit the description of a pageant girl, so if she wants to blend in unnoticed, she'll need to adapt quickly. Bullock also starred in Miss Congeniality 2: Armed and Fabulous, which deplorably underwhelmed both with audiences and reviewers five years after the original movie's release.
Ocean's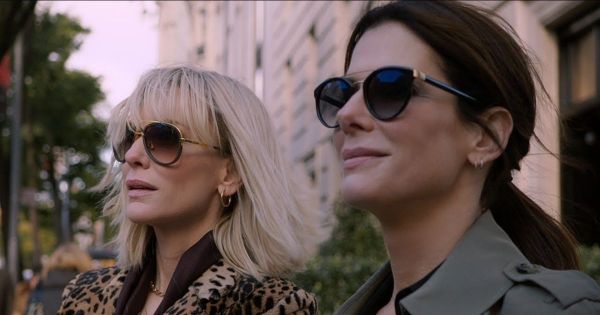 Ocean's 8 had a stellar ensemble cast that included Bullock, Cate Blanchett, Anne Hathaway, Mindy Kaling, Sarah Paulson, Awkwafina, Rihanna, and Helena Bonham Carter, so it seemed inevitable that it would rank among the audience's top shows of the year. This all-female spin-off of Soderbergh's Ocean's trilogy is a heist comedy directed by Gary Ross. It follows Debbie Ocean, Danny's sister, as she sets out to carry out her most audacious scheme yet: robbing the Met Gala in New York City. In order to accomplish this, she assembles a group of con artists with a variety of skills who are prepared to overcome any challenge in order to obtain the loot.
Speed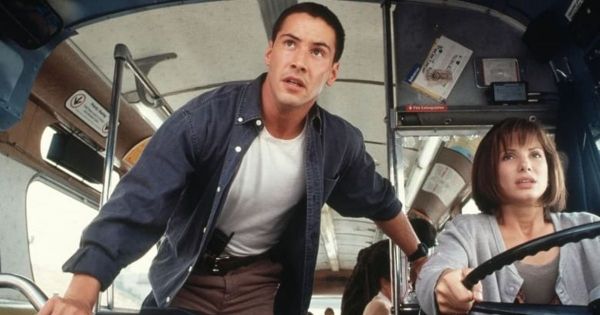 In Speed, Keanu Reeves portrays Jack Traven, a renowned Los Angeles police officer who is tasked with taking on one of his greatest professional challenges: finding a dangerous terrorist by the name of Howard Payne. On a crowded local bus, this man placed a bomb that will go off if the vehicle slows down. Traven climbs onto the bus at full speed to save the citizens and works with Annie, a passenger who was left in charge of operating the vehicle, to try and disarm the bomb. Jan de Bont made his directorial debut with this 1994 production, which also starred Reeves, Bullock, Joe Morton, Jeff Daniels, and Alan Ruck.
The Blind Side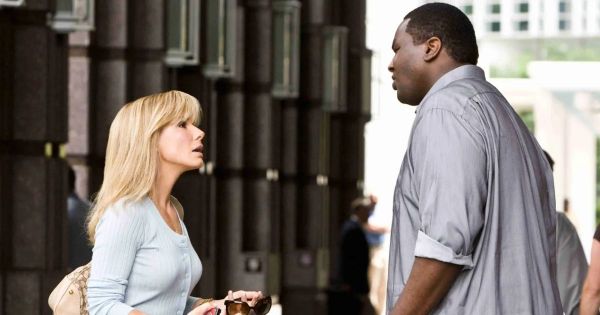 This 2009 sports movie, which also won Bullock a Golden Globe and a SAG Award, is the first on the list. The Blind Side, a film by John Lee Hancock based on the same-titled book by Michael Lewis, depicts the life of Michael Oher, a young man with a troubled past who lives in foster care until Leigh Anne Tuohy invites him to spend a chilly night in her house. Michael gradually integrates into the Tuohy family, which not only enhances his quality of life and academic performance but also enables him to work arduously to realize his dream of becoming a professional football player. Along with Bullock, this movie's cast also includes Quinton Aaron, Tim McGraw, Kathy Bates, Ray McKinnon, and Lily Collins.
The Heat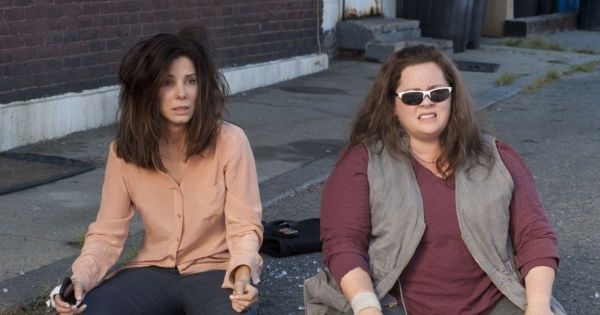 The Heat stars Bullock and Melissa McCarthy as Boston Detective Shannon Mullins and FBI Special Agent Sarah Ashburn, respectively. Shannon is more hot-headed and eccentric than Sarah, who is haughty, stiff, and well-mannered. These two ladies could not be more dissimilar from one another. They don't seem to work well together, but they are compelled to cooperate in order to stop a highly dangerous criminal, so they must quickly find a way to work over their differences. They will come to understand each other's strengths through this assignment. Despite receiving negative reviews for its formulaic narrative, Paul Feig's 2013 movie The Heat did pretty well at the box office.
The Lost City
Bullock plays the role of Loretta Sage in The Lost City. Dr. Angela Lovemore and Dash McMahon are the main characters of her romance/adventure novels. Sage herself would prefer be alone in her house than out in the world, despite the exotic excursions she describes in her writings. However, her agent encourages her to go on tour with Alan, the book's cover model for Dash, in order to promote her most recent book. While on tour, a multimillionaire kidnaps Loretta and demands that she lead him to a fictional treasure she describes in one of her books. Fortunately for Loretta, Alan, who is determined to show that he can be both a model and a hero, travels to assist her. Adam and Aaron Nee served as the directors for this 2022 production, which also starred Channing Tatum, Daniel Radcliffe, Da'Vine Joy Randolph, and Brad Pitt.
While You Were Sleeping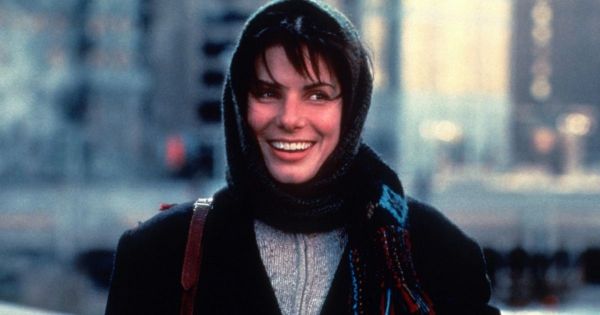 Bullock, Bill Pullman, and Peter Gallagher feature in Jon Turteltaub's 1995 romantic comedy While You Were Sleeping. It centers on Lucy, a Chicago Transit Authority fare token collector who leads a lonely life and has a bad love life. She sees Peter every day at the station and has a crush on him, but he ignores her. The man suffers an accident on the tracks one day, and even though Lucy stops the approaching train in time to save him, Peter ends up in a coma. His family incorrectly assumes that Lucy is his fiancée, and she is afraid to challenge them. But when she meets Peter's brother Jack and falls in love with him, everything is turned upside down. Bullock won both critical and audience praise for her performance in this play and was nominated for a Golden Globe.
Our Team DCS includes 5 different writers proficient in English and research based Content Writing. We allow them and encourage them to follow the Entertainment news all day long. Our posts, listicles and even the exclusives are a result of their hard work.