15 Shows Like Riverdale You Can Watch Next | Similar Series Like Riverdale
Riverdale is a modern fantasy adaptation of the iconic Archie comic book series that follows the lives and dramas of Archie Andrews, Jughead Jones, Betty Cooper, and Veronica Lodge. When the town of Riverdale is rocked by a high-profile murder, Archie and his friends become entangled in the dark mystery. However, murder cases in Riverdale occasionally go unresolved, at least until the end of the school year. After all, Archie and his group have a very vital, very adolescent social life to maintain.
If you're a fan of Riverdale and can't wait for season six, we've compiled a list of 15 TV shows to tide you over till then.
Buffy the Vampire Slayer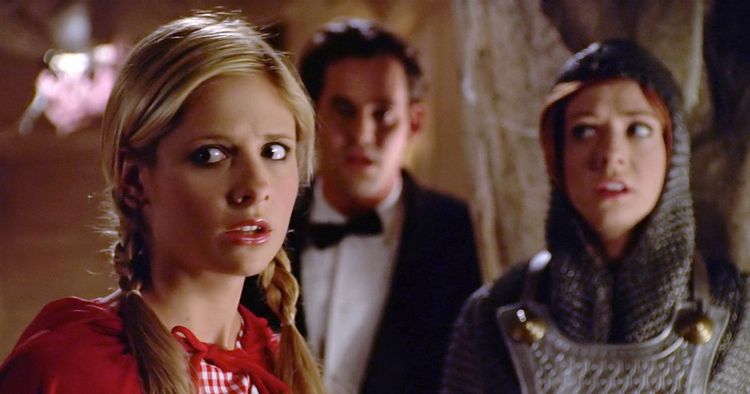 Buffy Summers is your typical cheerful high schooler in 1990s America, yet she comes from a long line of female warriors who have fought evil powers. I mean, what's the big deal? In fact, Buffy has more trouble holding darkness incarnate at bay than she does with her homework. Fortunately, she has her best friends, who are also fellow high school students, to assist her in keeping it all together. The iconic role of Buffy the Vampire Slayer is played by Sarah Michelle Gellar, and the series paved the path for shows with strong female protagonists. Over the years, the brand has cultivated a cult following and has spawned a slew of spin-offs, books, and video games. Buffy the Vampire Slayer is a must-see for fans of shows like Riverdale and Chilling Adventures of Sabrina.
Chilling Adventures of Sabrina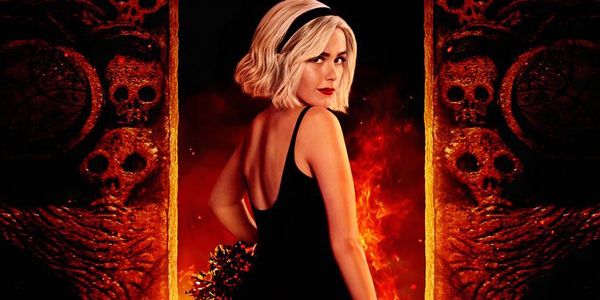 Chilling Adventures of Sabrina is a new spin on Sabrina's origin narrative, inspired by the comic book reinvention of Sabrina the Teenage Witch. Chilling Adventures of Sabrina, like Riverdale, is based on the original Archie comics but with a darker, more current tone. Sabrina Spellman (Kiernan Shipka) is an ordinary adolescent who lives in small-town Greendale with her two beloved aunts, Hilda and Zelda, and attends high school there. She enjoys spending time with her boyfriend and friends, as well as impressing her fantastic new teacher. Oh, and Sabrina is a witch, with looming obligations to the dark lord of hell himself. But, with an infatuation on an adolescent male, extracurricular activities to keep up with at school, and feminist principles to support, what modern girl has time for Satan? Check out Netflix's Chilling Adventures of Sabrina to see how the teenage witch deals with her dual nature and conflicting loyalties.
Degrassi: The Next Generation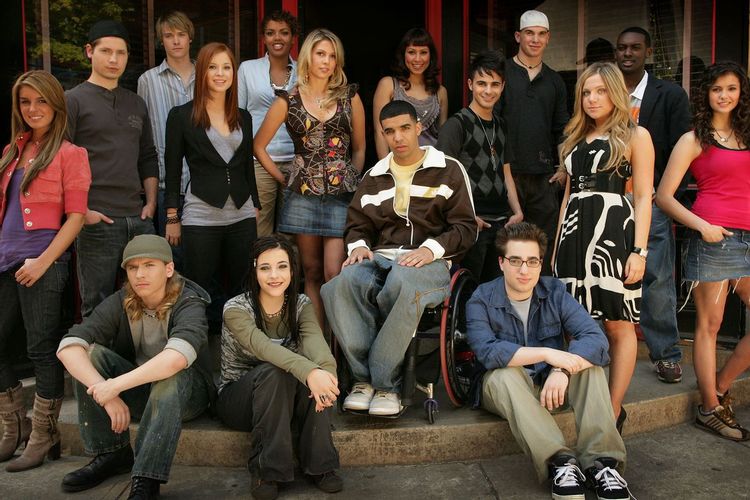 Check out Degrassi: The Next Generation, our favorite of the various Degrassi adaptations, for an early 2000s adolescent drama with more nostalgia than you can shake a stick at.
All of the high school drama that unfolds on The Next Generation takes place at Degrassi Community School, including teen pregnancy, rape, suicide, gang violence, Drake ending up in a wheelchair, and a number of other things. Yes, you read that correctly. Drake, the musician and rapper, made his acting debut in Degrassi as Jimmy Brooks, a high school basketball player whose career is cruelly cut short by a bullet that paralyzes him. Degrassi: The Next Generation aired for 14 seasons and is well worth watching again.
Glee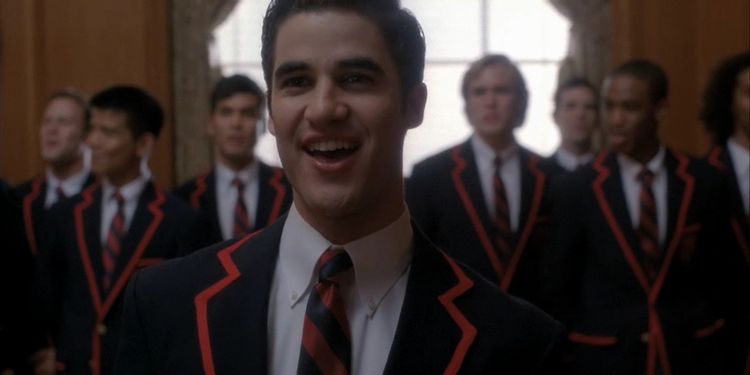 It's time to put on a show! Time for the choir to perform. The enormously popular Glee, starring Lea Michele, Matthew Morrison, Jane Lynch, and an ensamble cast of great talent, is about a high school's "glee club" in all its coming-of-age grandeur.
Despite the better efforts of a cunning cheerleading coach named Sue Sylvester (Jane Lynch), who seeks to sabotage the club at every opportunity, Spanish instructor Will Schuester (Matthew Morrison) is on a mission to return the school's glee club to its former status. The young members of the club, who are already dealing with the challenges of adolescence, must traverse the new area of this expanding and successful glee club, regardless of their social standing in high school.
Gossip Girl (2007)

Before social media and smartphones, teen socialites and nobodies alike would obtain all of their spicy gossip from anonymous blogs with online updates. I remember when things were simpler. In the early 2000s, the Gossip Girl blog (narrated by Kristen Bell) is all the rage on Manhattan's Upper East Side.
You'll almost certainly be mentioned on Gossip Girl, the site, if you're young, beautiful, have a fancy name, or any combination of the aforementioned. Serena van der Woodsen (Blake Lively), Blair Waldorf (Leighton Meester), Nate Archibald (Chace Crawford), and Chuck Bass (Ed Westwick) are all characters on Gossip Girl who will undoubtedly be written about. A who's who of dating prospects, frenemies, and fashion trendsetters may be found in the blog archive. But what is the genuine identity of the Gossip Girl, the omnipresent blog author? You'll have to wait and see what happens. Gossip Girl, xoxo
Legacies
We have a spin-off of a spin-off with CW's Legacies, which brings our vampire adventures to a close. Hope Mikaelson (Danielle Rose Russell), the daughter of Klaus Mikaelson of The Originals fame, is the focus of this series, which picks up shortly after the events of The Originals. Legacies revisits storylines from both The Originals and The Vampire Diaries, with characters from both shows reprising their roles. The moniker of the Salvatore School for the Young and Gifted, where Hope attends with students who also have supernatural talents, will undoubtedly be familiar to viewers.
Once Upon a Time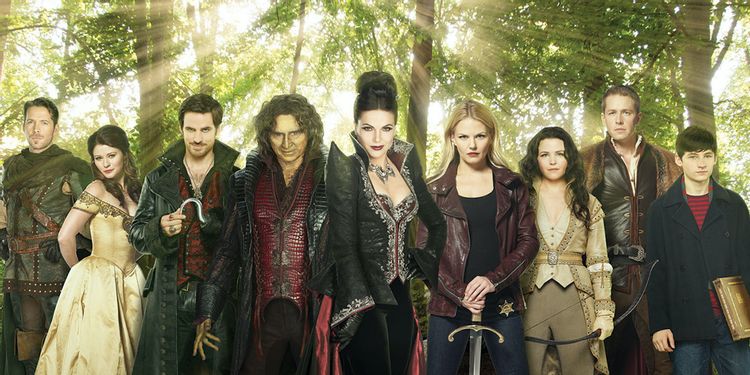 Once upon a time, there was an ABC series that woven all of our favorite fairy tale stories into a seven-season tapestry.
The series is set in the "real-world" setting of Storybrooke, a town where an evil queen has exiled all of the fairy tale animals. The queen robbed the citizens of Storybrooke of their actual magical nature many years ago, so they have no remembrance of it. But, owing to Snow White and Prince Charming's only child, a young woman named Emma Swan, the residents of Storybrooke may once again have a chance at happiness, memories, and magic.
Pretty Little Liars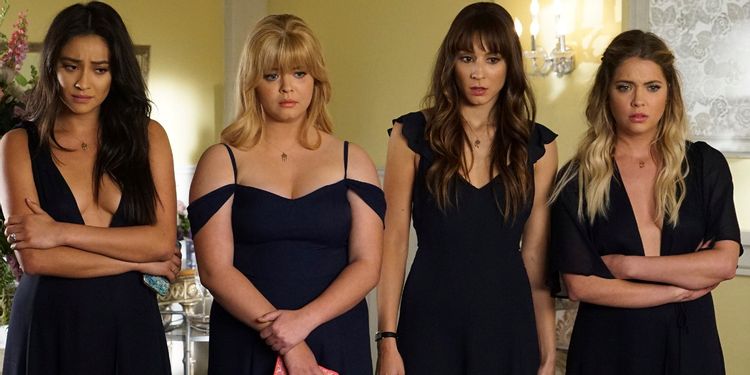 Is it possible for you to keep a secret? You swear you'll rescue this one. Keep it in your pocket and take it to the cemetery with you. I know you won't tell what I said if I show you.' Because if one of them is dead, they can keep a secret… The Pierces' lyrics, which appear in the theme tune at the start of each episode, are a wonderful depiction of how the "beautiful little" liars operate. The Liars are a group of teenage girls whose clique was disrupted when Allison, the group's leader and quintessential bad girl, vanished. The sisters rekindle their connection after a year apart until each of them begins getting curiously threatening letters from an unknown sender known only as "A." Initially skeptical that "A" was Allison herself, those suspicions are immediately dispelled when Allison's body is discovered. Who is "A" and why are the liars being tormented? What further secrets, lies (and bodies?!) are waiting to be discovered? If the Liars are ever going to solve this charming little mystery, they'll have to figure out who "A" really is.
Scream Queens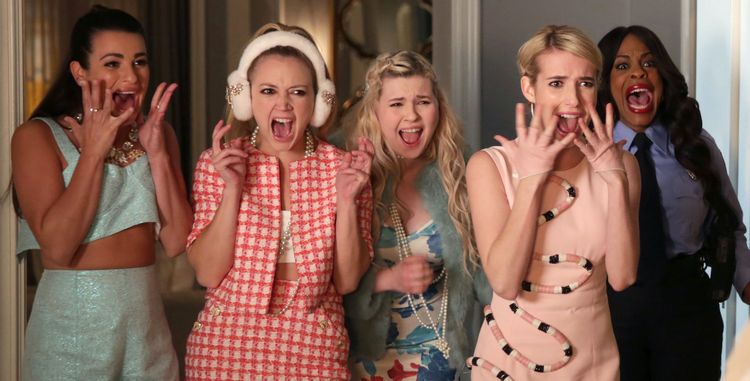 Scream Queens, a creative series that is half slasher film, part comedy, and part fashion show, brings Lea Michele back to our list.
Hester Ulrich is a college girl who is a member of the Kappa House sorority, which is commanded by "Queen Bitch" Chanel Oberlin (Emma Roberts). You don't want to cross these sorority members because they are literally cutthroat. Scream Queens, which also stars Abigail Breslin as Oberlin's minion, Chanel #5, and Jamie Lee Curtis as the cold and calculating Dean of the institution, is a cult classic you won't want to miss.
Shadow and Bone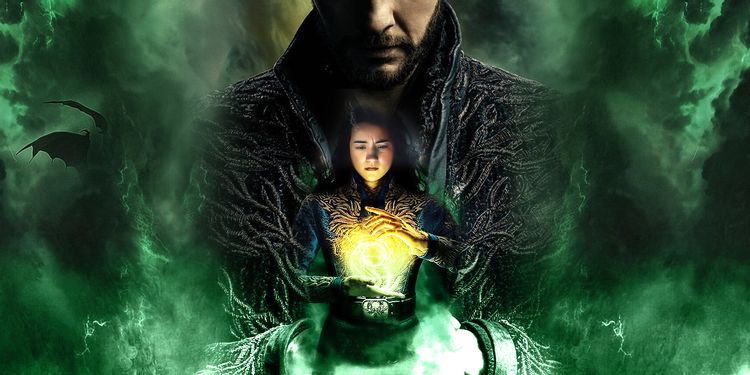 A group of humans known as Grisha live in Ravka and have a unique capacity to manipulate natural elements and matter. Grisha can control wind, fire, metal, and even other people's bodies. As a result, tensions are building among the many peoples of the region, with the "Shadow Fold" serving as the focal point of the war. A Grisha constructed the Fold, which has split the land for hundreds of years. Alina Starkov (Jessie Mei Li) works for the Army as a mapmaker and is a Grisha with power that she is unaware of. The Grisha have an opportunity to end the Shadow Fold once and for all thanks to Alina's extraordinary ability to summon the sun itself. The Netflix series Shadow and Bone, which is based on the Grishaverse novels, was just renewed for a second season.
Teen Wolf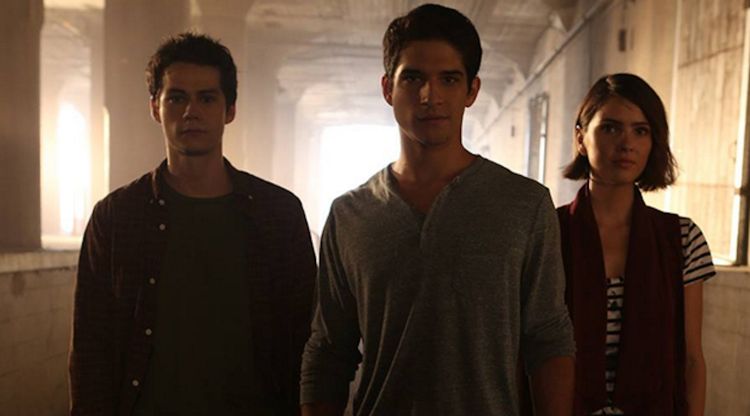 Teen Wolf is an MTV series partly based on the cult classic film of the same name from the 1980s, which featured Michael J. Fox. Tyler Posey plays Scott McCall, a normal adolescent who transforms into a supernatural werewolf in this revamped story.
For a quiet youngster with few friends, navigating high school is difficult enough. It's made much more difficult when your newly acquired senses and physicality make you want to tear something–or someone–apart, thanks to the full moon every month. Scott McCall will be lucky to make it to graduation with a crush on a classmate who has a werewolf-hunter for a father, a cruel classmate driven by jealousy, and an entire town full of supernatural perils.
The Magicians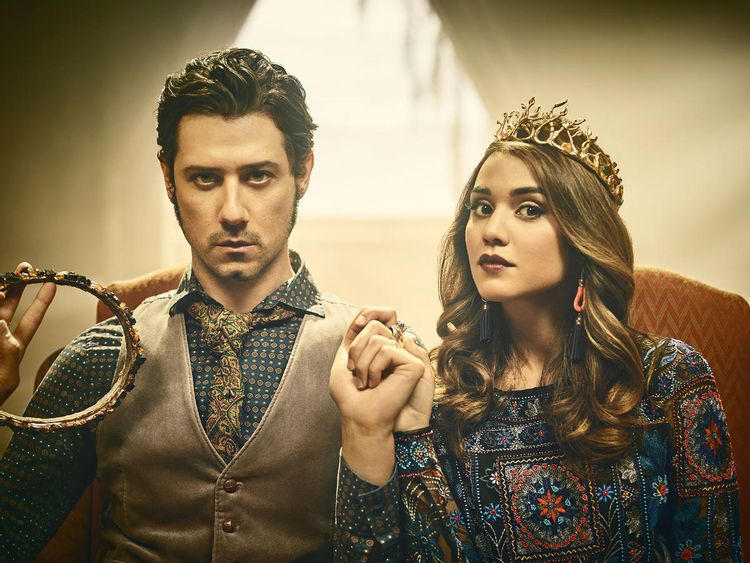 Give The Magicians a try if you're looking for another show with a lot of dark academic wizardry. The Magicians, starring Jason Ralph as Quentin Coldwater, is a film about pupils at an elite academy for those with magical skills. Quentin always assumed that the magical world he read about in his beloved storybooks was a work of fiction when he was a kid. However, as he quickly realizes, such a magical world is extremely real. You'll have to wait and see what this implications for his friendship with childhood buddy Julia (Stella Maeve), who is unable to attend the academy and finds magic elsewhere.
The Originals

Following the success of The Vampire Diaries, The CW launched The Originals, a spinoff series that continues the story of characters from the original series.
The Mikaelson family, which includes brothers Klaus (Joseph Morgan), Elijah (Daniel Gillies), and Rebekah (Claire Holt), were the first vampires to roam the Earth. The Mikaelsons have returned to New Orleans after nearly a century abroad as the original architects of Louisiana's French Quarter. But in their place, a new leader named Marcel (Charles Michael Davis) has taken over the French Quarter, and a violent conflict between vampires, witches, and werewolves is building. The Mikaelson family will face problems larger than they've ever faced in their centuries-long existence, with a new generation of family members to safeguard, an old city to recapture, and ancient predictions to cope with.
The Vampire Diaries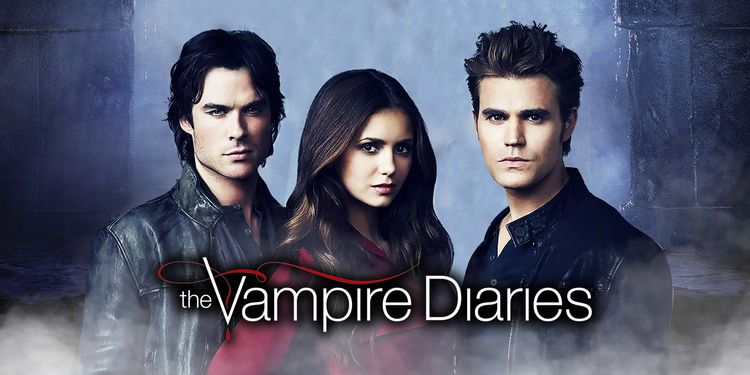 If you could read a vampire's diary, you'd most likely find a story of transcendent love, devastating betrayal, and inconceivable anguish spanning many lifetimes and ages. You could also watch The CW's The Vampire Diaries, which is essentially the same thing.
The Vampire Diaries depicts the life of Elena (Nina Dobrev), a young woman caught up in the perilous rivalry of two vampire brothers, Stefan (Paul Wesley) and Damon (Damon) in the supernaturally charged town of Mystic Falls (Ian Somerhalder). Elena finds peace and solace in the arms of gentle and loving Stefan Salvatore after experiencing a terrible tragedy with the death of her parents. But things get tricky when Damon Salvatore comes to Mystic Falls, seeking revenge on Stefan for turning Damon into a vampire. In a romantic and mysterious way. Because, in a town full of witches, werewolves, and vampires–including a previous lover who bears a striking likeness to Elena–Stefan and Damon will have to work together to safeguard the woman they love.
The Umbrella Academy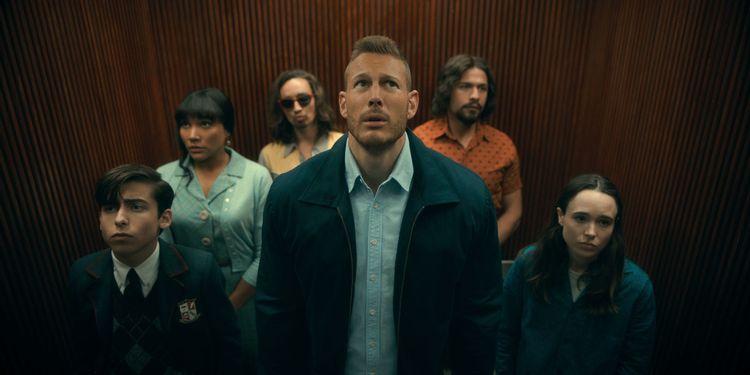 The Umbrella Academy is a metaphysically dense Netflix series based on the same-named comic books. Elliot Page, Tom Hopper, Kate Walsh, and Mary J. Blige, to mention a few, are among the series' all-star ensemble cast members.
Sir Reginald Hargreeves (Colm Feore), their eccentric wealthy father, gave them the moniker The Umbrella Academy with the intention of forming a superhero team. They are tasked with preserving existence from an approaching apocalypse because each sibling possesses extraordinary skills. However, they must first overcome their family's dysfunction.