Hulu has been putting out some unique original shows that have gotten a lot of love from reviewers and audiences alike. Many of the shows distributed by these streaming services are quite brazen and provocative in their own ways, bravely displaying sex and nudity as and when appropriate. These shows take a bold, original, and deeply moving look at human sexuality. With that said, here's a selection of the most enticing Hulu shows now accessible to stream:
A Teacher (2020)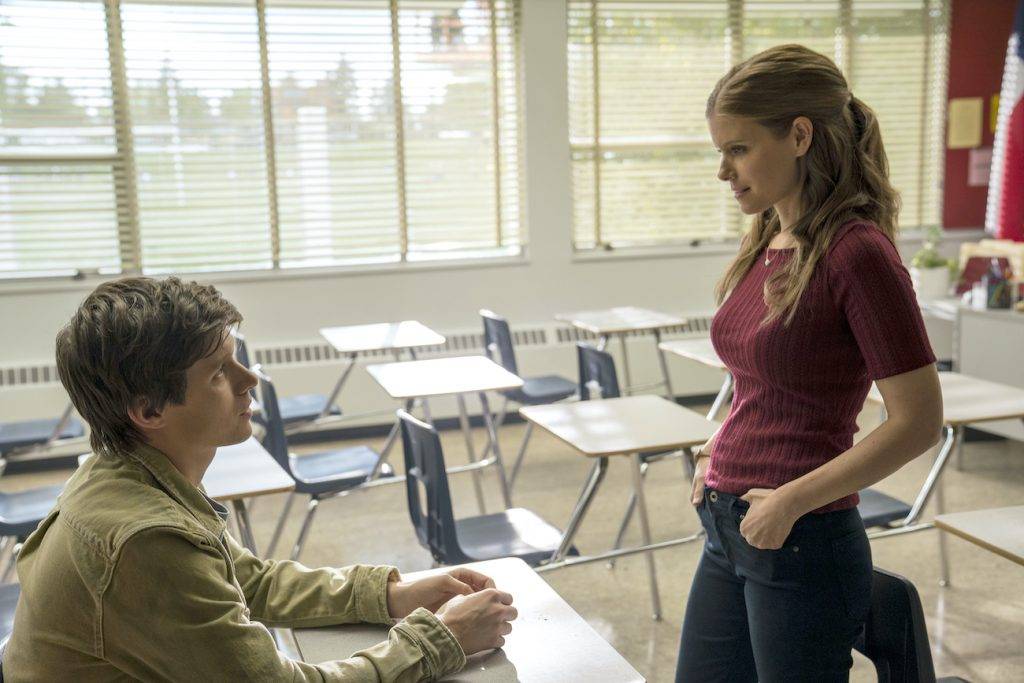 The 'A Teacher' serial revolves around Claire's forbidden relationship with Eric, a high school student. What starts out as a teacher attempting to guarantee that her pupil succeeds academically takes a dark turn when the teacher and student engage in a sexual liaison. Their unlawful affair puts in motion a chain of events that has a negative impact on both of their lives. The miniseries, which stars Kate Mara and Nick Robinson as Claire and Eric, is based on the 2013 drama film of the same name. You can watch the episodes on Hulu because the show is part of their streaming collection.
Harlots (2017-2019)
Margaret Wells, a brothel owner in 18th century London, tries to raise her daughters Charlotte and Lucy in the British-American period drama 'Harlots.' As her business is threatened by the shifting social climate, she is forced to relocate to Soho's Greek Street, a more affluent neighborhood. This action builds her rivalry with Lydia Quigley, for whom she previously worked. As a result, Margaret must do everything she can to safeguard herself and her family. If the premise of the show has piqued your interest, you can watch the entire series on Hulu.
High Fidelity (2020)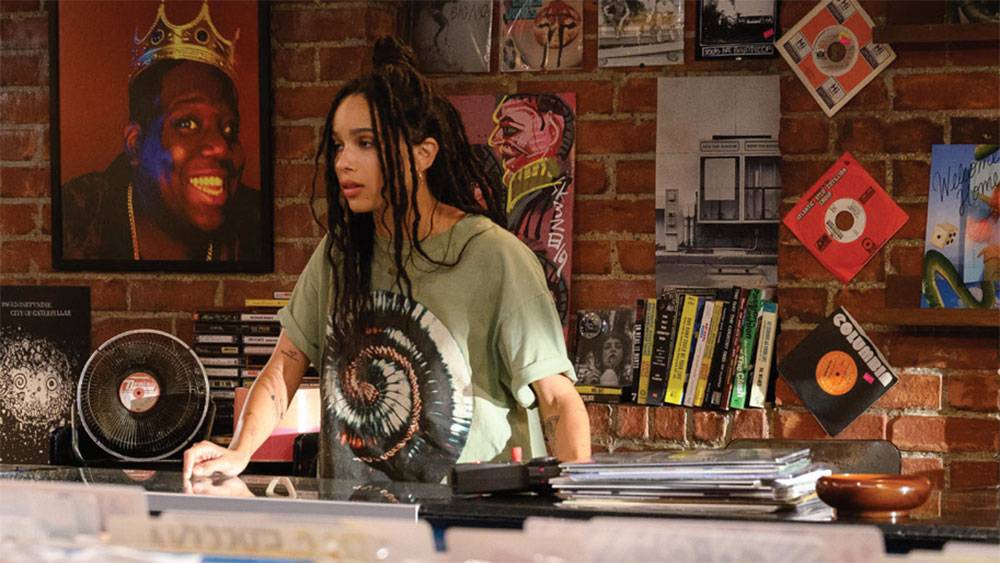 'High Fidelity,' starring Zoe Kravitz, is a romantic comedy series based on Nick Hornby's 1995 British novel and the 2000 film of the same name. This show follows Robyn 'Rob' Brooks, a young woman who has had the worst luck with relationships. The series follows her as she attempts to move on from the one relationship that has the most meaning for her, with the support of music and pop culture. Rob owns a record store in Crown Heights, Brooklyn, where the series is set. Kravitz's mother, Lisa Bonet, makes an appearance in the original film. If you're interested in seeing the show, go here.
Nine Perfect Strangers (2021)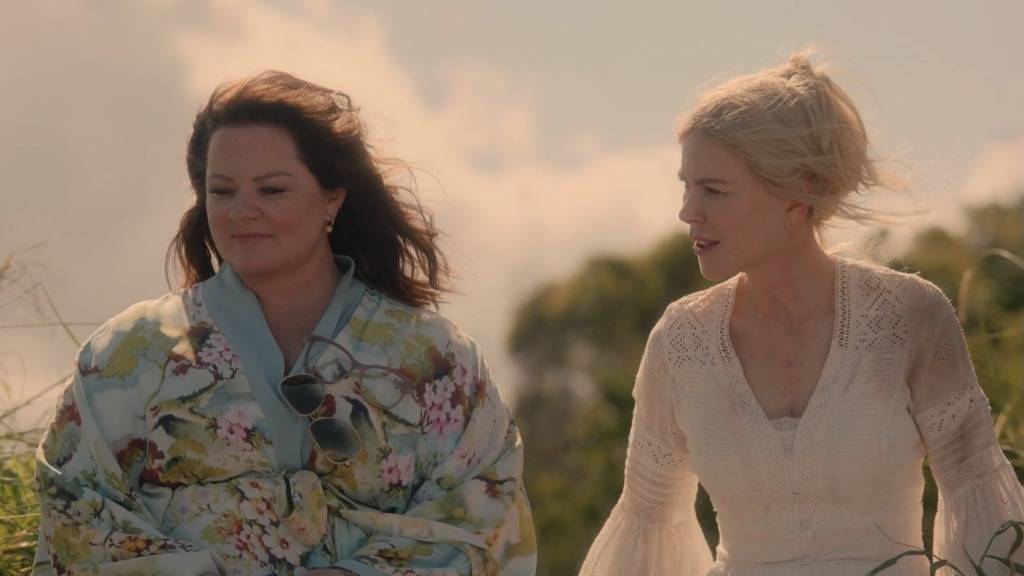 The mystery drama series 'Nine Perfect Strangers' is based on author Liane Moriarty's 2018 blockbuster. Nine people from various walks of life come together for a 10-day retreat at the Tranquillum House, a high-end wellness resort in California. Masha, the resort's director, is eager to do everything she can to ensure that the guests have a pleasant stay. Individuals, on the other hand, don't take long to notice that something isn't quite right. As horrific secrets are revealed, the guests are exposed to events that they will never forget. You can watch the series on Hulu by clicking here.
Normal People (2020-)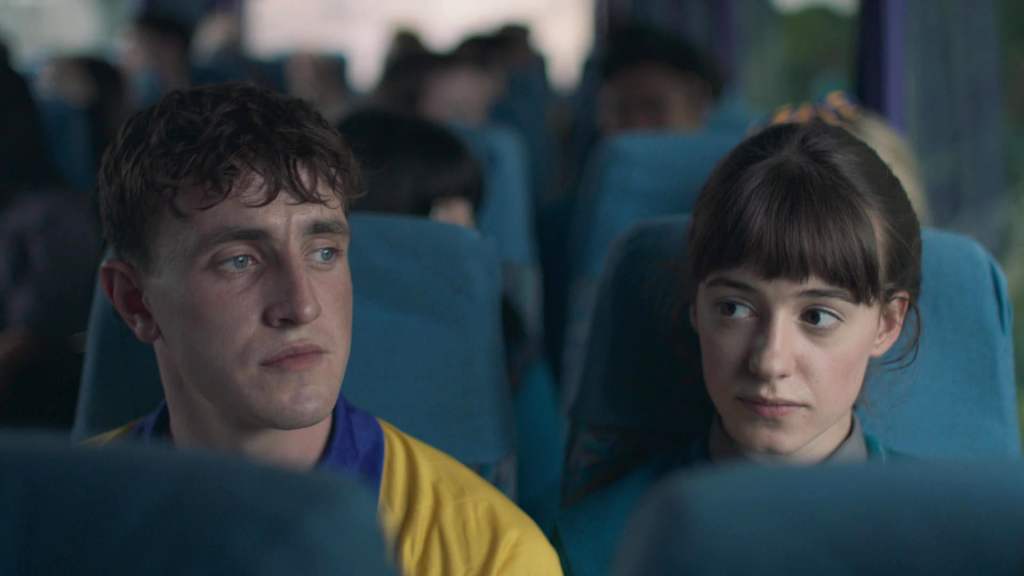 'Normal People,' a romantic psychological drama miniseries from Ireland based on Irish author and screenwriter Sally Rooney's eponymous 2018 novel, is another Emmy nominee on our list. The critically praised series revolves around Marianne and Connell's complicated relationship, following them from their school days in County Sligo through their student years at Trinity College in Dublin.
In terms of their upbringing and life situations, Marianne and Connell are polar opposites. One thing the two have in common, though, is that they both find it difficult to explain themselves, which frequently leads to misunderstandings between them. This intriguing drama may be found on the Disney-owned streaming service. So all you have to do now is subscribe (if you haven't already) and start watching the series right here!
Pam & Tommy (2022)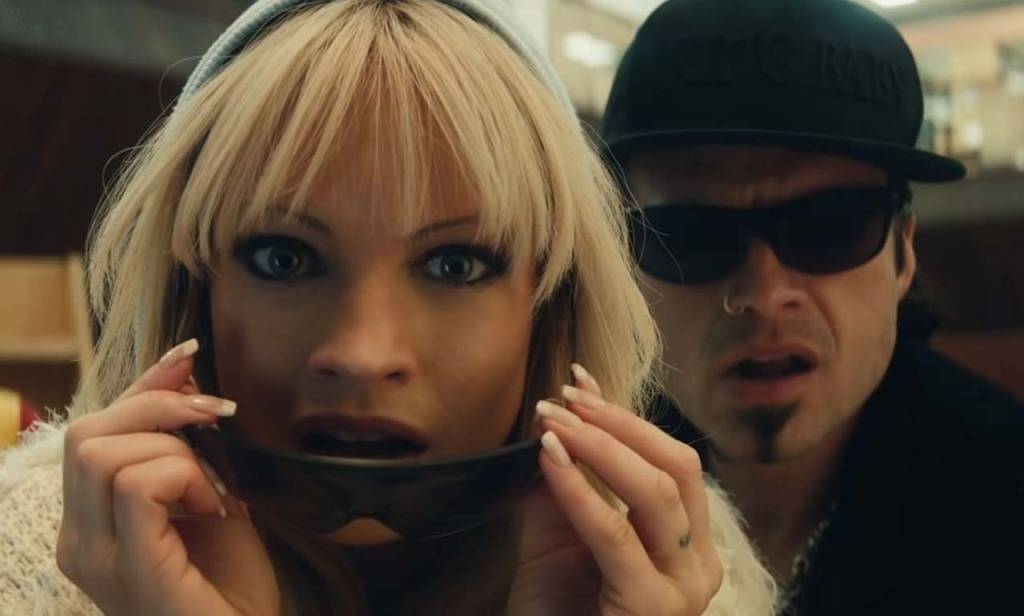 'Pam & Tommy' is a biographical series about Pamela Anderson and her marriage to Tommy Lee, the drummer for Mötley Crüe. In the mid-1990s, the couple caused quite a stir in the media when they announced their engagement only 96 hours after meeting. The drama chronicles the couple's marriage, including the most tense moments, such as the emergence of their unlawful sex tape. The series has sparked a lot of interest among viewers since it provides a more intimate insight into the life of a Canadian-American model and actress.
Pen15 (2019-2021)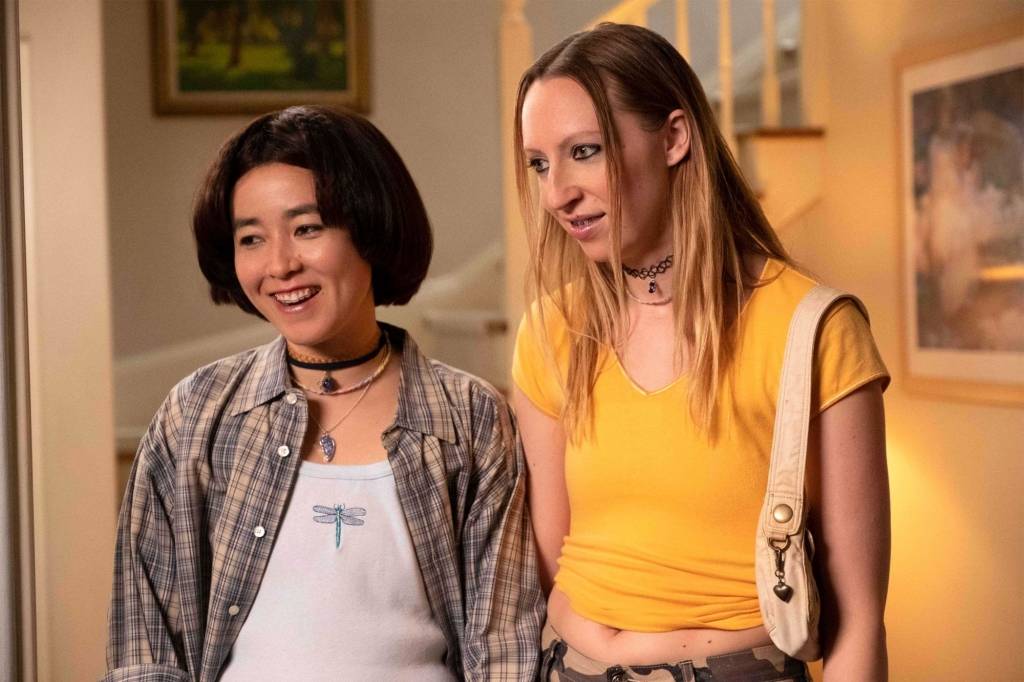 'PEN15,' a cringe comedy show created by Maya Erskine, Anna Konkle, and Sam Zvibleman, depicts the awkwardness and mishaps of being a teenager. Maya and Anna are 13-year-old middle school students who live on the outskirts of society in the year 2000. Life is challenging for any seventh grader, but it is more so for these two. Erskine and Konkle, who co-created the series, play younger versions of themselves in the starring roles. You'll be pleased to learn that this series is currently available for viewing on Hulu, which you can get here.
The Bisexual (2018)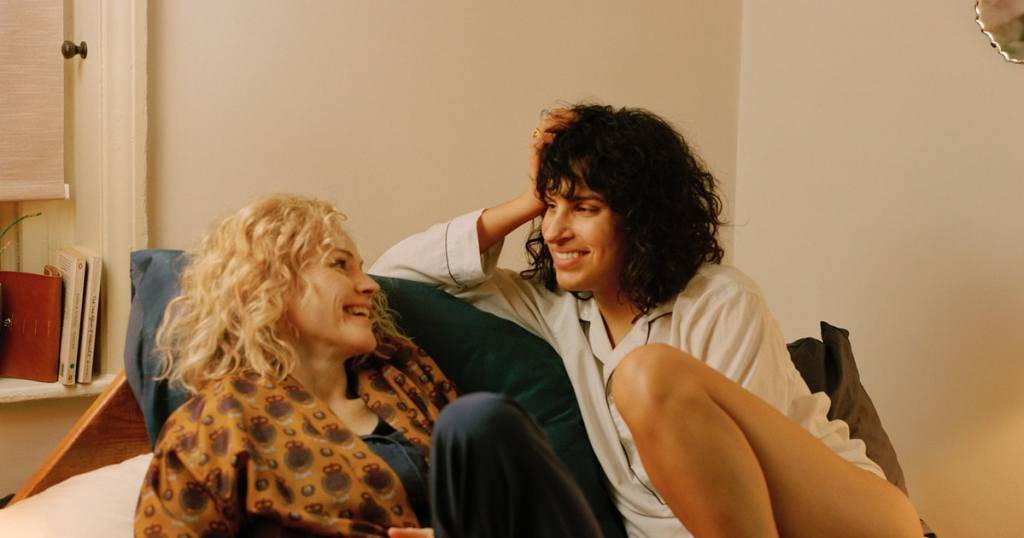 The comedy-drama series, co-created by Desiree Akhavan and Rowan Riley, follows Leila, who realizes she wants different things from life than her long-time girlfriend, Sadie. When the latter proposes to Leila, the later recommends that they take a break instead. Following that occurrence, Leila moves in with a complete stranger named Gabe, who becomes her wingman while she experiments with her sexuality by dating both men and women. She, on the other hand, has a hard time coming out to her pals. The show is incredibly entertaining due to the characters' uncomfortable yet amusing escapades, and if you want to watch the series, you can do so right here!
The Great (2020-)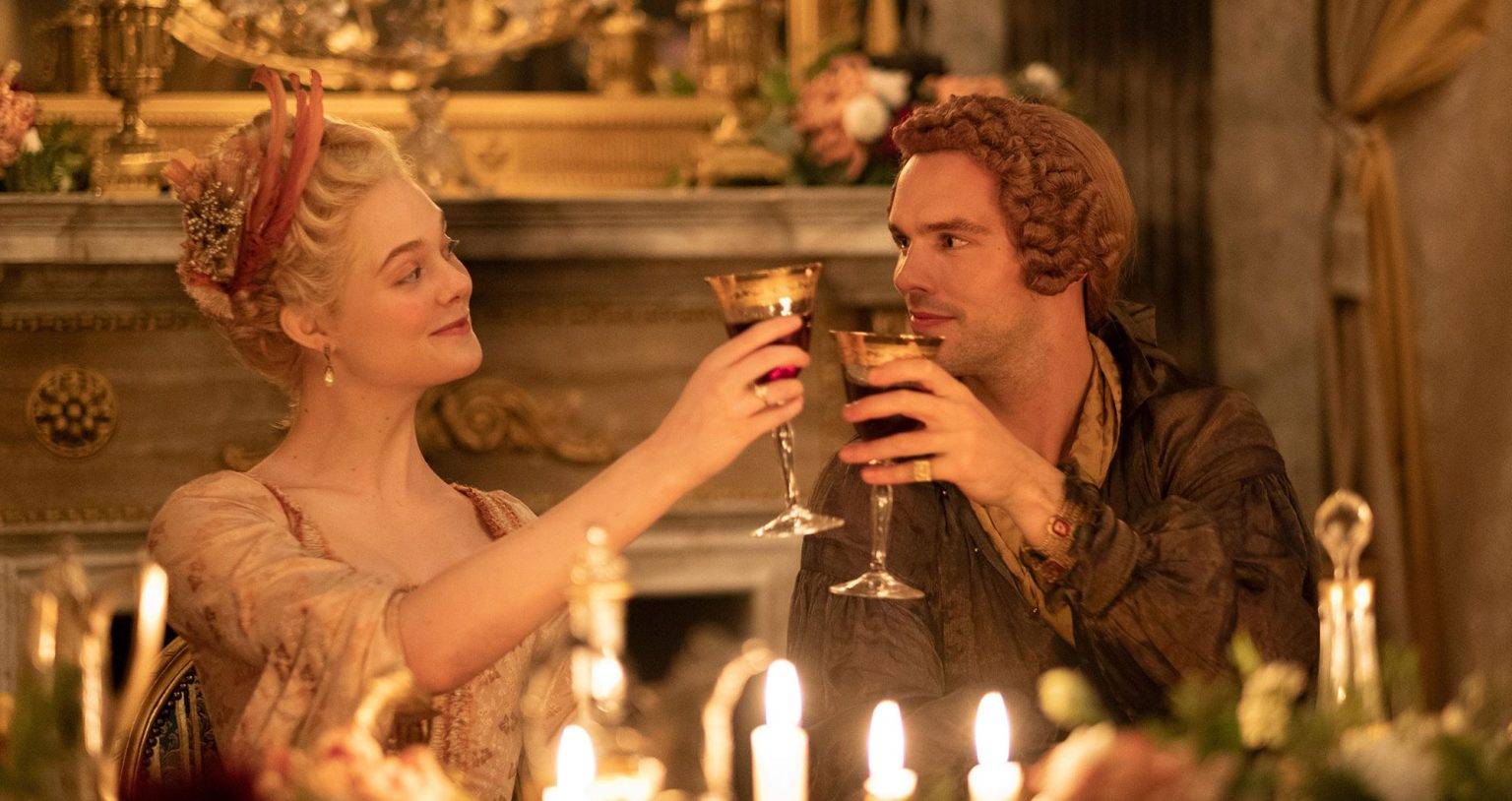 'The Great,' which has been nominated for an Emmy, is comedy gold. The satirical comedy follows Catherine the Great, an outsider who rises to become Russia's longest-reigning female ruler despite being an outsider. Catherine's complex relationship with her husband, Emperor Peter III, is highlighted in the historical fiction. What happens between the pair has an impact on Russia's socio-political climate, and vice versa. Fortunately, this hilarious series is available on Hulu. So, if you want to see this brilliant job, go here.
UnReal (2015-2018)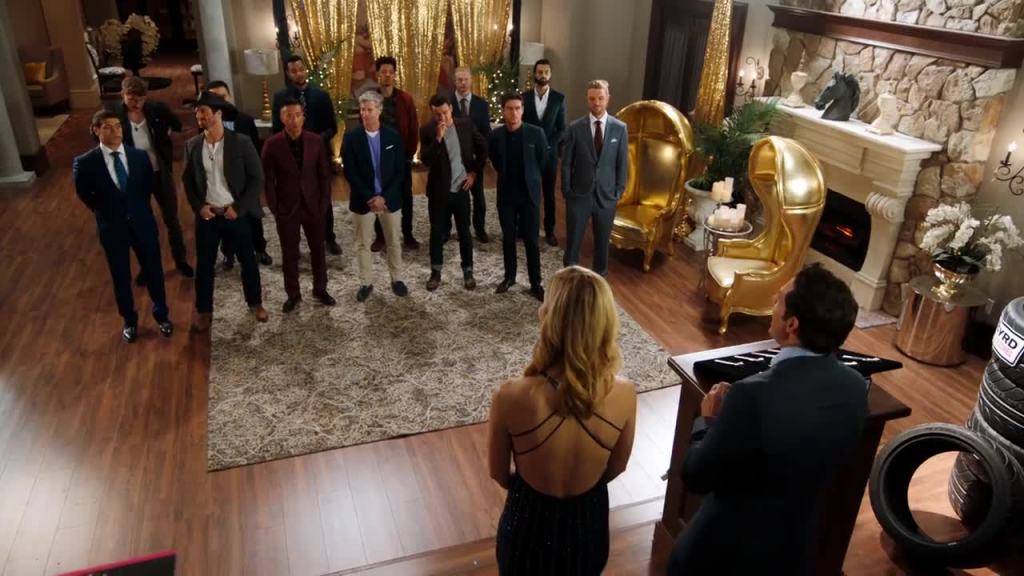 'UnReal,' another engaging adult series on the streamer, is also worth checking out. The drama series provides viewers with a behind-the-scenes peek at the making of the in-series dating competition show. It demonstrates how the producer use all of her strategies to evoke a dramatic response from the participants and match the executive producers' expectations for the production. The premise of the Hulu series demonstrates that what happens behind the cameras is equally as fascinating as what happens in front of the camera. If you're interested in watching the series, you may do so here.
Our Team DCS includes 5 different writers proficient in English and research based Content Writing. We allow them and encourage them to follow the Entertainment news all day long. Our posts, listicles and even the exclusives are a result of their hard work.