Amazon Prime is one of the most popular streaming services available, with Netflix and Hulu facing stiff competition. Amazon's expansion ambitions did not stop with English-language content; the company has now moved into producing films and shows in other languages around the world. With the platform's ever-increasing popularity, Amazon is also attempting to meet the wants of its customers by providing a variety of options from various genres. Action, adventure, period dramas, romantic comedies, and science fiction – Amazon Prime has a large selection of shows in each of these genres. Even if you're seeking for adult-themed shows, you won't be disappointed because Amazon has a variety of episodes with some of the hottest moments on television right now. So, what are you waiting for? We're here to assist you. The following is a list of the sexiest TV series on Amazon Prime that are currently available to stream:
American Playboy: The Hugh Hefner Story (2017-)

Hugh Hefner has had more close encounters with supermodels than anyone else in history. The founder of Playboy magazine is a cultural emblem of sexual emancipation in America, and those who are familiar with his life can attest that his personal life is as colorful as the magazine itself. Photographs, archive film, and re-enactments of various elements of Hefner's life are used in this Amazon Prime original documentary to offer us a portrait of the man behind the legend. Despite the fact that there are no sex scenes in this program, the stunning female company in which our protagonist finds himself warrants the show's place on this list. 'American Playboy: The Hugh Hefner Story' reveals how one man influenced America's sexual desires for decades on his own.
Californication (2007-2014)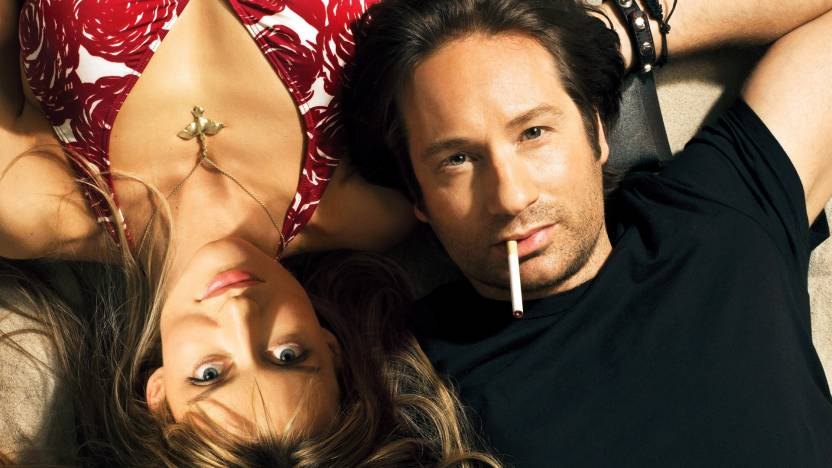 You might believe that if a writer is experiencing writer's block, he needs to focus even more on his work to get himself out of it, right? Well, you're mistaken in terms of the main character of the TV show 'Californication.' Instead, Hank Moody has taken to the bottle and begun sleeping with women. Hank never speaks about his personal issues. He claims he is unable to compose because the hedonistic culture of Los Angeles prevents him from focusing. Hank also blames his breakup with his fiancée for the problem, while it was actually his shady loyalty to her that forced her to leave. The fundamental premise of 'Californication' is Hank's hedonistic behavior. Throughout the series, he hooks up with a variety of ladies, which leads to some quite obscene moments. Hank is seen sleeping with his pupils, a university dean, an underage girl, and even the lawyer who is representing him in a statutory rape lawsuit.
Fleabag (2016-2019)

Phoebe Waller-Bridge is one of the most talented comedians on the planet. 'Fleabag,' which is now widely regarded as a masterpiece on par with Ricky Gervais' 'The Office,' was produced by her. In addition to being the series' writer-creator, Waller-Bridge also plays the title character. Fleabag is a woman in her early thirties who is incredibly self-assured about her own sentiments and those of others. She doesn't hold back when it comes to speaking her views, even while she's trying to sate her ravenous sexual hunger. Fleabag, amusingly, breaches the fourth wall while having anal and recounts the act to the audience. 'Fleabag' is unlike anything you've ever seen before, and it's so unique in its appeal and approach to humour that it'll undoubtedly become a standard for future generations.
Four More Shots Please (2019-)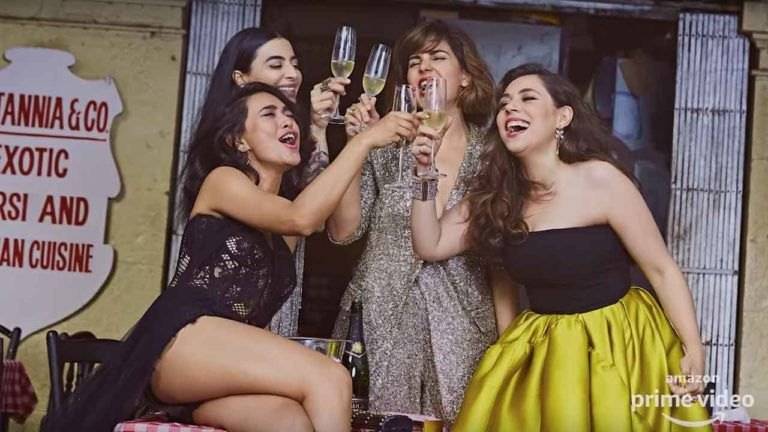 'Four More Shots Please,' an Amazon Prime original series, is about four new-age Indian women and their various ups and downs in life as they try to live independently while being a continual source of support to one another. The four girls in question are played by Sayani Gupta, Gurbani Judge, Kirti Kulhari, and Maanvi Gagroo. Each of these young ladies reflects at least one type of social pressure that Indian women face. Damini (Gupta), for example, is unable to balance her career and personal lives due to ongoing misunderstandings with her lover. Umang (Judge), a bisexual, is repeatedly dumped by her girlfriends who, due to cultural restrictions, are unable to be serious about their relationships with her. At moments, you'll get the impression that 'Four More Shots' is attempting to be more progressive than it is. Because sex is still a forbidden topic to discuss publicly in India, it becomes a symbol of independence for these ladies. The sex scenes in 'Four More Shots' can come across as forced at times.
Girls (2012-2017)

'Girls,' an HBO original series produced by and starring Lena Dunham, follows four mid-twenties women who aren't sure what they want out of life. Hannah, the series' lead heroine, is an aspiring writer who believes she can enter the field without writing a single word. The series delves on these ladies' friendship and the challenges they face as they attempt to take control of their lives. This series places a strong emphasis on sex and nudity. The four buddies in question are entirely different people, and their sex scenes expose their personalities. Dunham has even been chastised by the media for appearing naked on many occasions while filming 'Girls.' 'Girls,' on the other hand, is a great fan favorite and won the 2013 Golden Globe Award for Best Television Series – Musical or Comedy.
I Love Dick (2016-2017)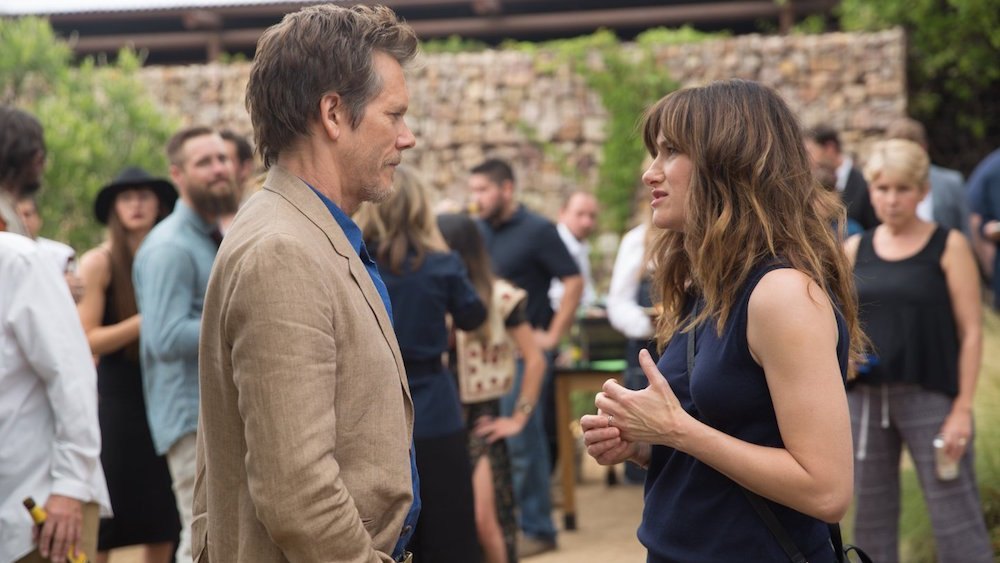 'I Love Dick' does not disappoint, especially given its sexually evocative moniker. The series follows Chris (Kathryn Hahn), an artist-turned-filmmaker who goes to Marfa, Texas for her husband's fellowship work and quickly falls for the fellowship sponsor Dick (Kevin Bacon). Chris initially maintains her sentiments to herself and writes Dick sexually suggestive letters that she keeps to herself. 'I Love Dick' is primarily about people following their passions, which leads to them encountering life's unexpected twists and turns. This series is packed with sex and nudity. They have avoided using the voyeuristic peek, which is commonly used when sex scenes are depicted onscreen. Instead, the performance focuses on the two characters' relationship while performing the act.
Sex And The City (1998-2004)

Darren Star is the creator of one of the most well-known comedy-drama programmes of all time, 'Sex And The City.' The series follows the lives of four women as they navigate the ups and downs of their ever-changing sex lives while maintaining a solid friendship. There are multiple narratives running concurrently in the series, all of which deal with issues relating to sex in some way. The series has a no-nudity policy when it comes to displaying sexual activities, but the actors' performances and the atmosphere created by the creators are enough to raise the temperature. In terms of depicting women's sexual wants on television, 'Sex And The City' has had a huge impact on pop culture. Many people consider the series to be one of the best television shows of all time.
Secret Diary Of A Call Girl (2007-2011)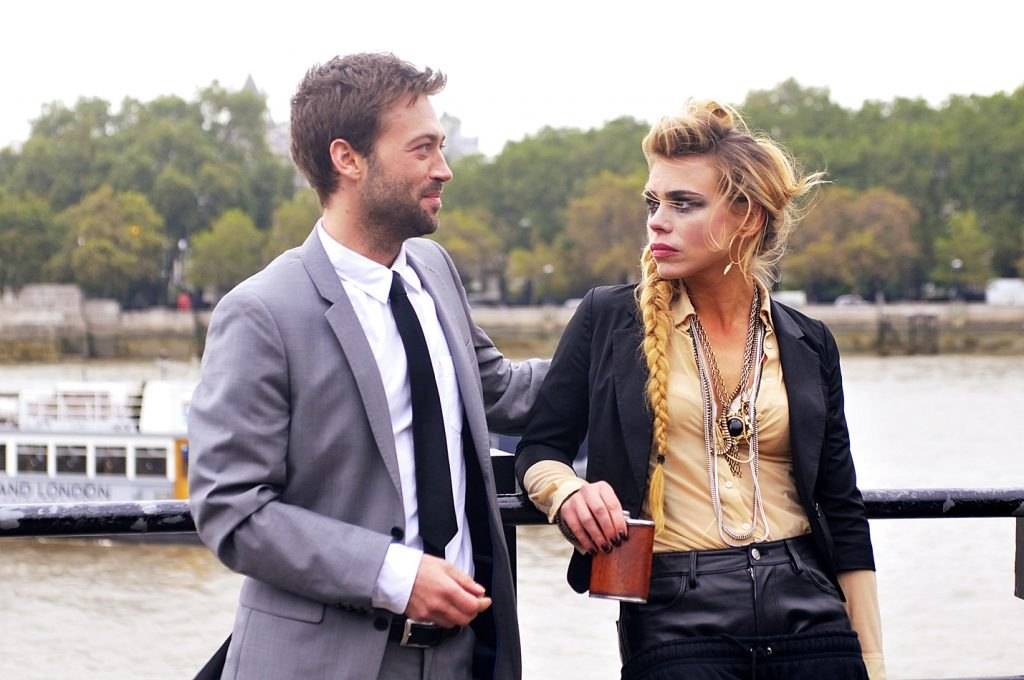 'Secret Diary Of A Call Girl' is based on a series of blog postings about Belle de Jour's life written under a pseudonym. Hannah Baxter, a university student residing in London who also works as a call girl, is the protagonist of the novel. Maintaining two identities is a difficult effort, and we see Hannah's work and personal life collide on a regular basis. Because this is a show about a call girl, sex is a big part of it. Hannah finds herself in a variety of scenarios at work as she seeks to fulfill her clients' wishes. Watch the show for the interesting storyline it is, not just for the sex. Surprisingly, London plays a significant role in the series' multi-layered narrative.
Strictly Sexual: The Series (2011)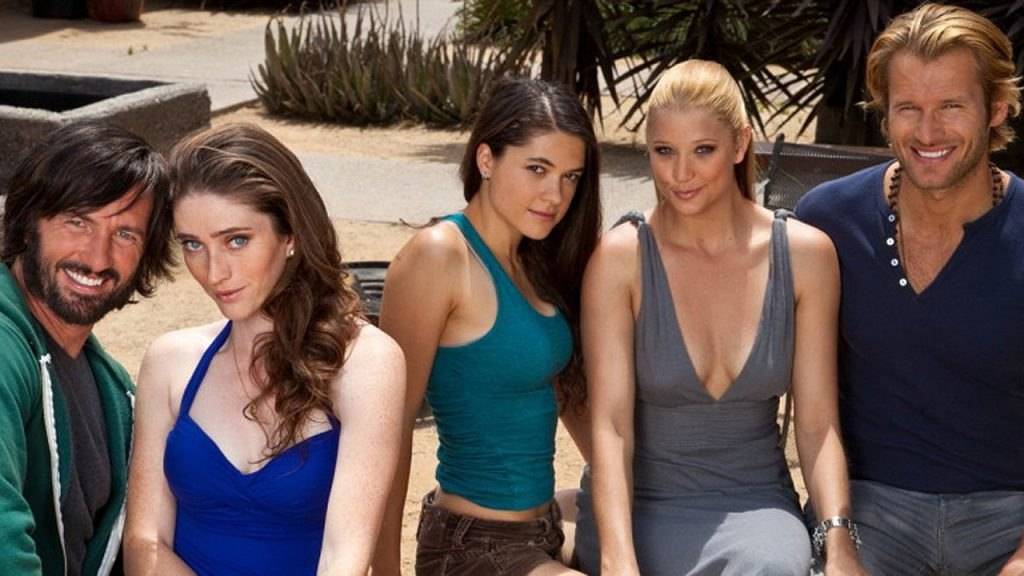 This series was produced in 2011 and is based on the 2018 independent film of the same name. The story revolves around the lives of two modern ladies and their romantic/sexual adventures in 'Strictly Sexual: The Series.' The plot begins when one of the two starring women discovers a man with whom she can have sex without any strings attached, while the other meets a girl who wants to follow in her footsteps. However, as time passes, the two couples get closer to one another, and what began as a solely sexual relationship evolves into something more meaningful and sentimental. The series features some beautifully shot sex scenes, but it also conveys a far more essential message about love and life, which should entice you to watch it.
The Affair (2014-)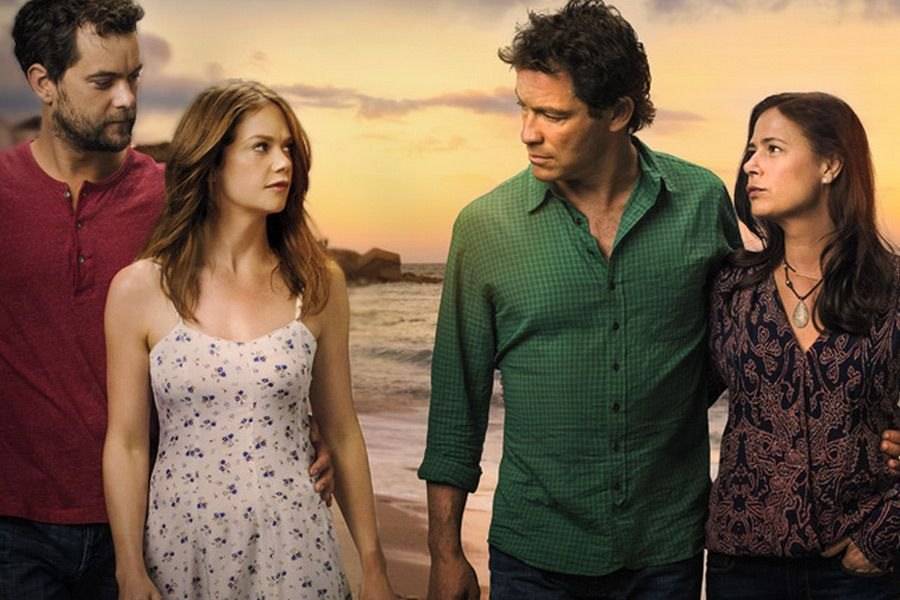 Having a family necessitates equal engagement from both parties, and when neither side is equally committed, difficulties will inevitably arise. This is exactly what Noah, a teacher, and Alison, a waitress, experience in their homes. One night at Alison's restaurant, the two of them became friends. Their affair soon begins to affect their personal lives as well as their relationships with other family members, including their marriages. The aftermath of this affair is the subject of this series. Ruth and Alison appear in the majority of the show's sex scenes. Surprisingly, sex scenes in 'The Affair' never feel disconnected from the story, as major discoveries can come right in the middle of the act.
The L Word (2004-2009)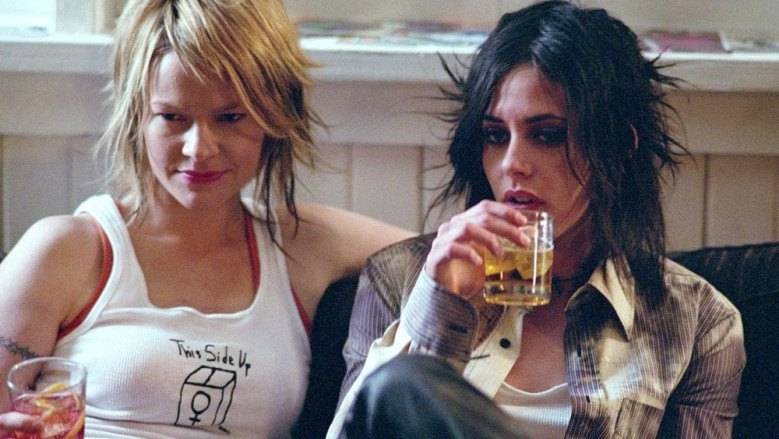 If you're looking for a show that highlights the lives of modern homosexual ladies, 'The L Word' is the show to watch. The show explores the love and sexual lives of a group of lesbians and bisexual women. Jenny is the main character in the series. The ensemble group whose story the show later picks up is introduced to us through her eyes. When Jenny relocates from Chicago to Los Angeles, she meets a number of lesbian women. Jenny begins to doubt whether she is the heterosexual lady she has always believed herself to be as a result of their profound influence on her worldview and self-perceptions. There are several steamy sex scenes in the series, usually between women. We have to commend the producers of 'The L Word,' since it was the first time that frank lesbian relationships were presented on popular television.
Our Team DCS includes 5 different writers proficient in English and research based Content Writing. We allow them and encourage them to follow the Entertainment news all day long. Our posts, listicles and even the exclusives are a result of their hard work.