If you didn't know, there are some really sexually graphic films available on Netflix (with a TV-MA or R-rating, of course). All we've done is gathered them in one location. These are not just Netflix's most sensuous, sexy, and sultry films, but they also include compelling stories. Because Netflix only has a limited number of films with sexual themes, we've compiled a list of the best that you should see. So, if you're wondering which Netflix movies are the most sexually graphic, you might find the answer here.
6 Years (2015)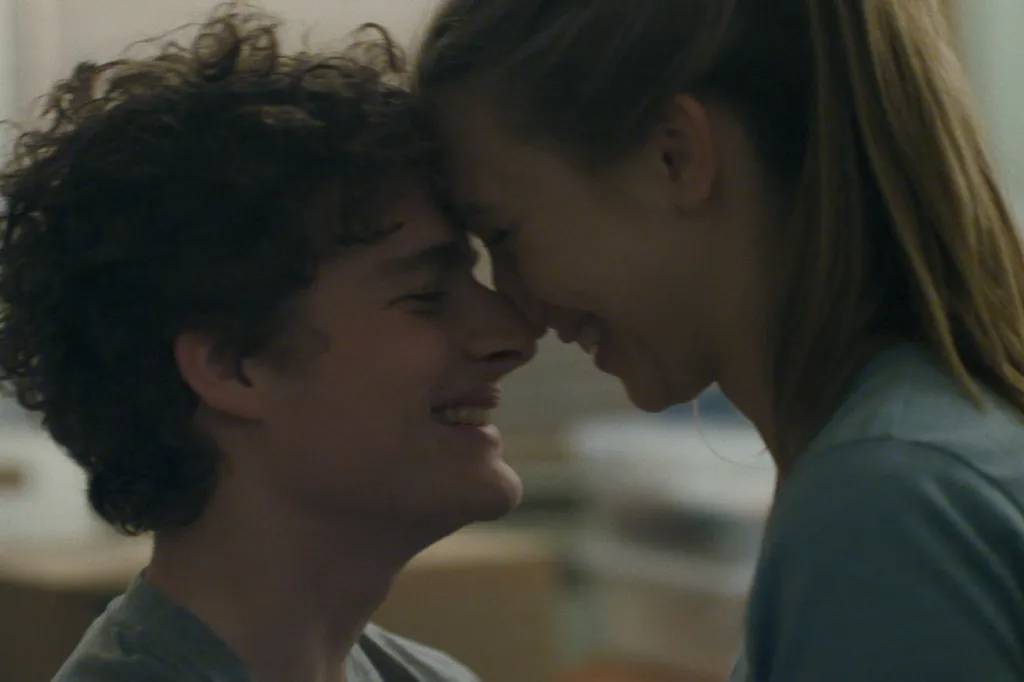 Melanie Clark and Daniel Mercer have been together for six years and have experienced many ups and downs in their relationship. Their intimacy appears to have remained continuous throughout their partnership, especially in bed. Mel shoves Dan into a dresser one night, and cracks begin to show. They drive to a hospital because Dan has a head injury as a result of the event, where Dan lies so Mel won't be arrested for assault. Simple things between the two of them grow more difficult as the film progresses. Dan is offered a good position in a different city, but Mel prefers to stay in her current location. Love dies a gradual death entangled in the demands of everyday life.
365 Days (2020)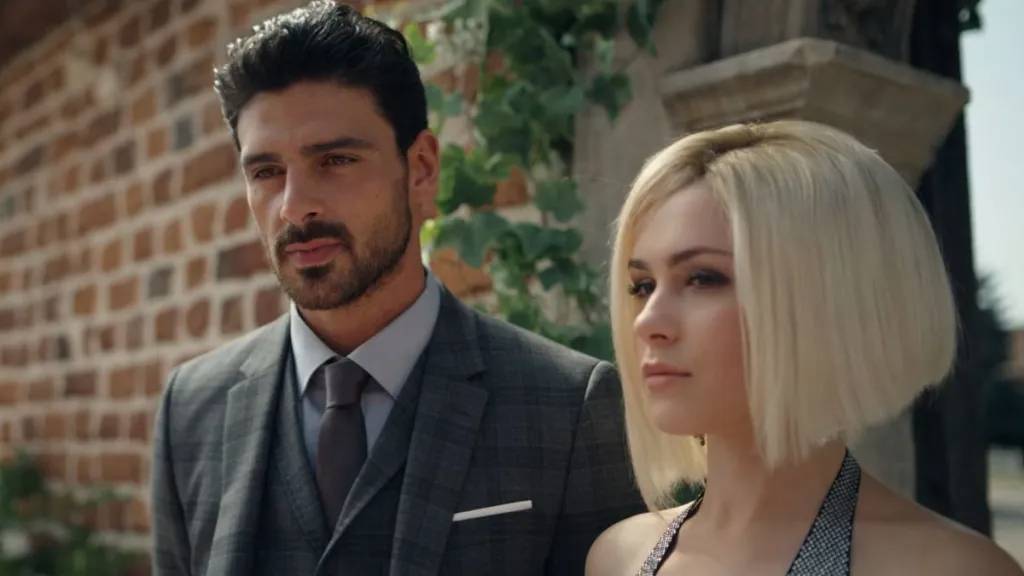 '365 Days,' a polish erotic drama directed by Barbara Biaows and Tomasz Mandes, has made news for its softcore sex scenes. '365 Days' is based on Blanka Lipinska's novel trilogy about Laura, who is kidnapped by Massimo Torricelli, the boss of a Sicilian mafia family. Massimo informs Laura that he first saw her on a beach five years ago and hasn't forgotten about her. Laura will be imprisoned for a year until she falls in love with Massimo. This strange premise sets the tone for their relationship, which develops over time through denial and seduction. Massimo and Laura's sex scenes are passionate to say the least, and they're beautifully shot to seduce viewers into a softcore enjoyment. '365 Days,' perhaps one of Netflix's raunchiest films, is the polish equivalent to 'Fifty Shades of Grey,' albeit with an unsettling plot twist at the conclusion that leaves you wanting more.
Amar (2017)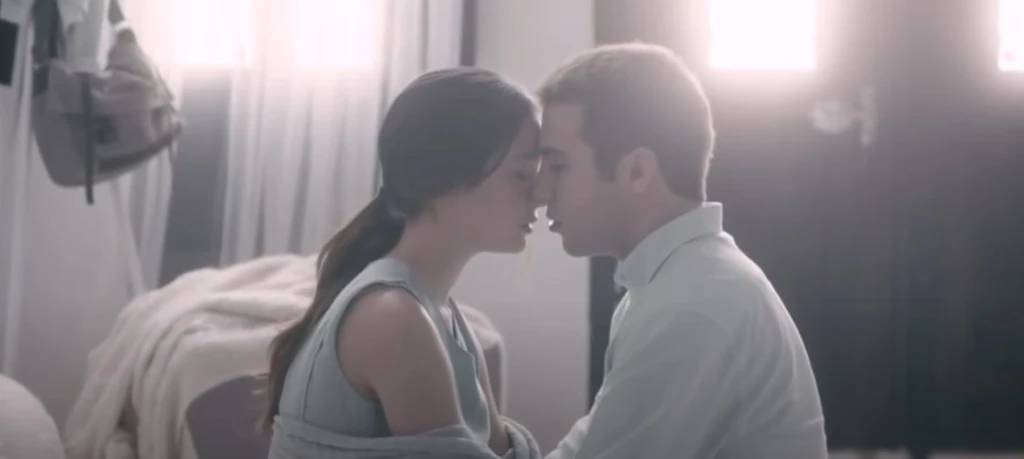 For everyone of us, first love seemed rosy and lovely. Because most of us were in our early twenties when we first fell in love. This period of our lives will always be a wonderful, romantic recollection in our hearts. When two individuals fall in love for the first time later in life, though, the affair transforms into a blazing passion where anything and everything could go wrong. The two partners are honestly, madly, and completely in love with one another, and it's unlikely that they'll be able to tolerate even the little loss of faith. This is the exact situation of the protagonists in 'Amar.' Laura and Carlos are over over heals in love with one other, and Esteban Crespo's film beautifully captures the intensity of their passion. Slow-burner is the best way to characterize 'Amar.' The film takes you on a passionate journey. It achieves the ideal mix between presenting sensitive feelings and hard life facts.
Cam (2018)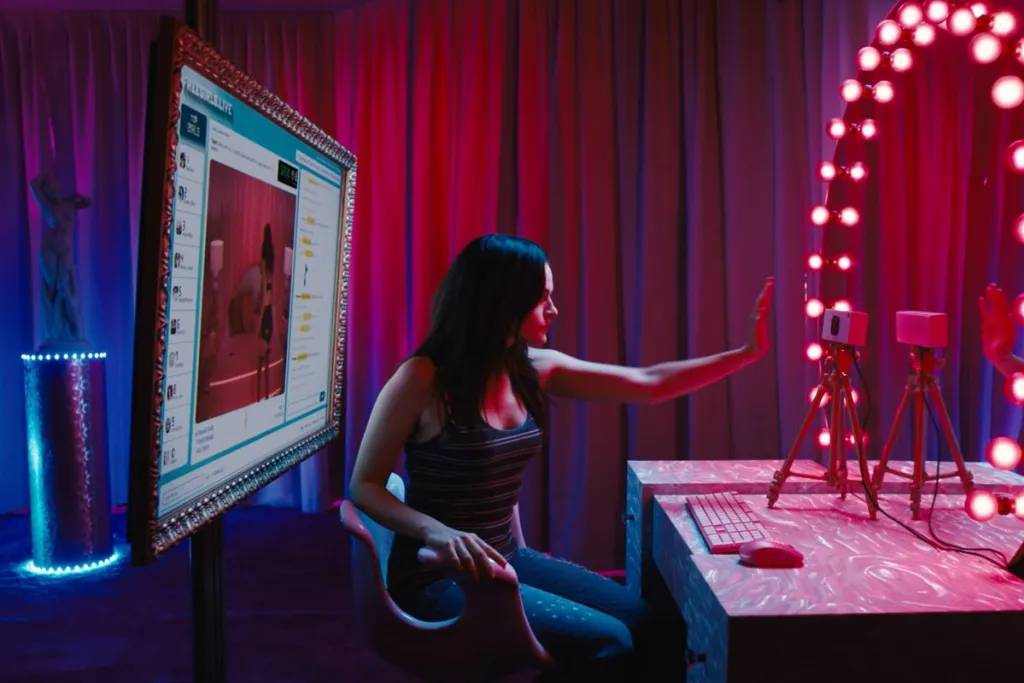 'Cam' is a dark, erotic thriller about Alice, a webcam entertainer who one day realizes that her identity on the website where she streams her content has been stolen by someone who looks precisely like her. This drives Alice on a desperate and hazardous search for the perpetrator. Only that the other girl's screen name is Lola is all she knows. 'Cam' is the quintessential digital-age horror thriller. The terror element is well-executed. Although the movie drags a little unduly at times, it makes up for it with a magnificent conclusion.
Deadly Illusions (2021)

Kristen Davis plays mystery author Mary Morrison in 'Deadly Illusions.' After finding that her husband Tom has lost half of their wealth due to a disastrous investment, she reluctantly begins writing a novel. Mary hires a nanny named Grace to care after her children on the suggestion of her friend Elaine. It isn't long before the two women get close. Grace is Mary's source of inspiration for her writings. She even becomes the sexual object of his dreams. Mary, on the other hand, quickly notices inconsistencies in Grace's tale and goes to see Elaine to discuss them, only to learn that she has been murdered.
Dry Martina (2018)

'Dry Martina,' written and directed by Che Sandoval, is a true treasure of a film. Both sexually and as a vocalist, the titular heroine appears to be past her prime. She meets Francisca, a superfan who claims to be her biological sister, and César, Francisca's boyfriend. Martina successfully seduces César and, for the first time in a long time, finds fulfillment. Martina isn't done with Cesar and Francisca yet, so she jumps on a plane to follow them. The humor in 'Dry Martina' alternates between raunchy and insightful, and Antonella Costa's outstanding performance as the protagonist lingers long after the credits have rolled.
Duck Butter (2012)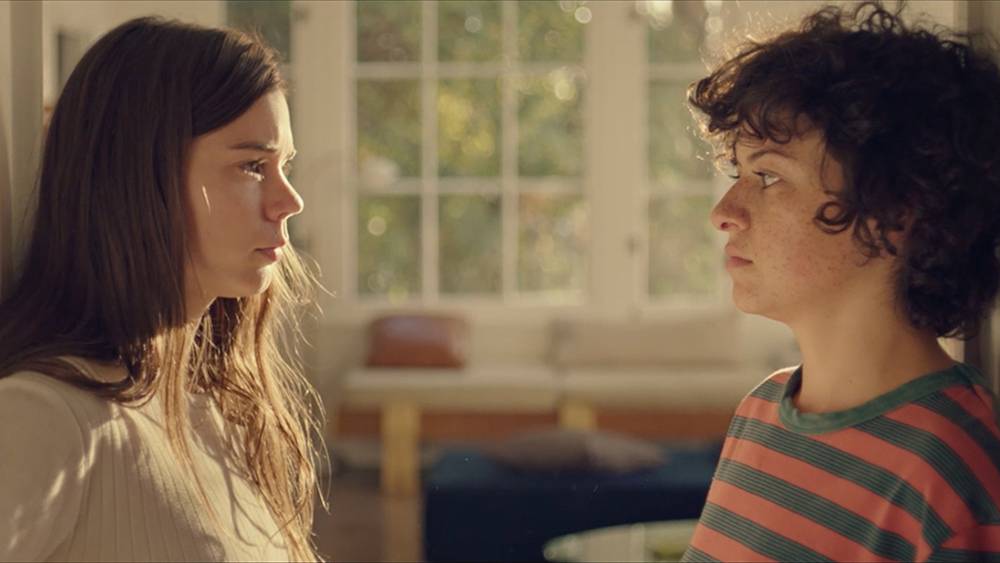 'Duck Butter,' a film by Puerto Rican director Miguel Arteta, is an experimental film in which the plot is itself an experiment. The film's plot revolves around two women who have both been damaged by their romantic experiences. To add some variety to their lives, they plan to spend 24 hours with each other, each of which will be spent having sex. What looks to be a harmless experiment soon reveals dark secrets for which none of them were prepared. There are multiple sex scenes in the film. The wonderful chemistry between lead actors Alia Shawkat and Laia Costa, rather than the sex, becomes the film's highlight. 'Duck Butter' has a humorous tone that lends an unusual element to an otherwise dramatic tale.
Elisa & Marcela (2019)

'Elisa & Marcela,' directed by Isabel Coixet, is a Spanish biographical love drama about Elisa Sánchez Loriga and Marcela Gracia Ibeas, two women who married in 1901 as a heterosexual couple in the Church of Saint George in A Corua, becoming the first same-sex marriage in Spanish history. 'Elisa & Marcela' is a very emotional melodrama shot in monochrome that depicts two women's passionate love affair and their desire to cement their bond in nuptials. Their tenacity in the face of society's rejection and mutual want to be with each other paints a powerful picture of same-sex love stories such to 'Brokeback Mountain' (2005) and 'Carol' (2015). The movie has a lot of filthy love scenes that personify the protagonists' love in defiance of the 'normal' that is hardwired into societal conventions.
Fatal Affair (2020)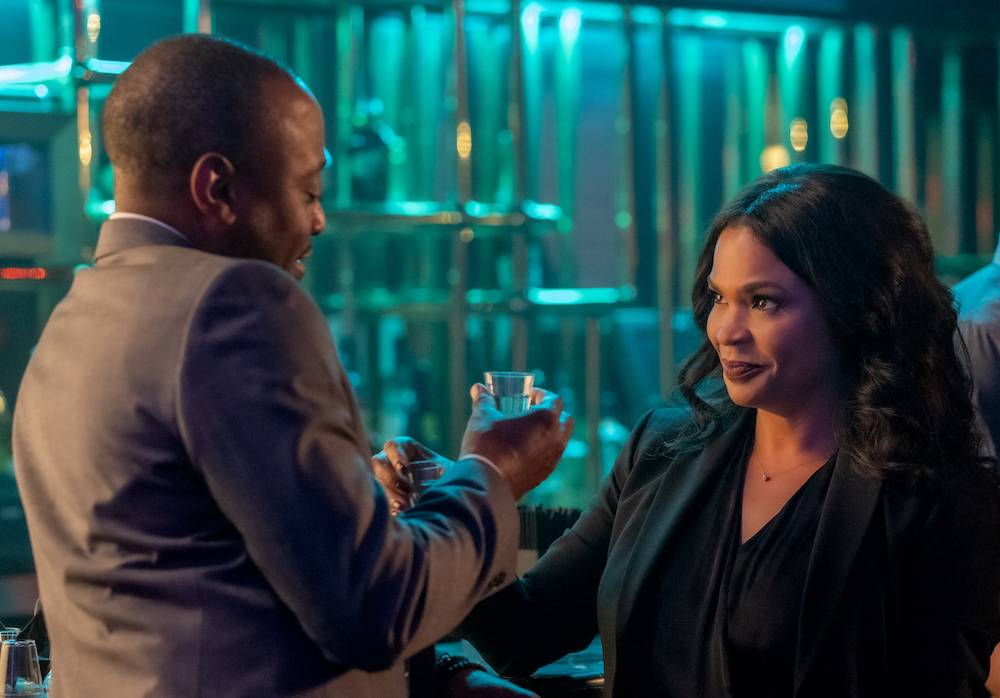 'Fatal Affair,' directed by Peter Sullivan, follows the story of Ellie Warren (Nia Long), a successful lawyer whose husband has recently survived a vehicle tragedy. They thought that now was the perfect moment to start their lives over after their daughter departed for college and bought a property in San Francisco. There, Ellie runs into David Hammond (Omar Epps), a college friend of hers. Because of the issues in Ellie's marriage, a relationship begins to grow between the two of them. Ellie tries to stop it before it becomes violent, but it only serves to awaken the monster within David, who stalks her and threatens everyone she cares about.
Gerald's Game (2017)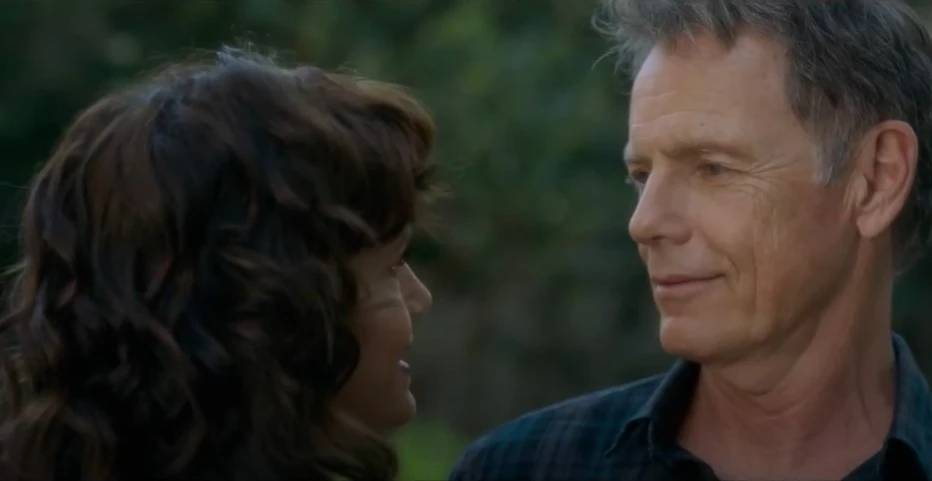 'Gerald Game,' directed by horror master Mike Flanagan, is both sensual and disturbing. Jessie Burlingame's husband dies as they're enacting one of his rape fantasies, handcuffing her to the bed. Strange things begin to happen as time passes. Some of these are Jessie's delusions, while others are absolutely true. She stands there watching as a dog enters the room and pulls a piece from Gerald's body. Gerald then stands up and begins speaking to her, despite the fact that he is still lying on the floor. 'Gerald's Game,' like most of Flanagan's work, features strong feminist undertones that are employed creatively and flawlessly.
Horns (2013)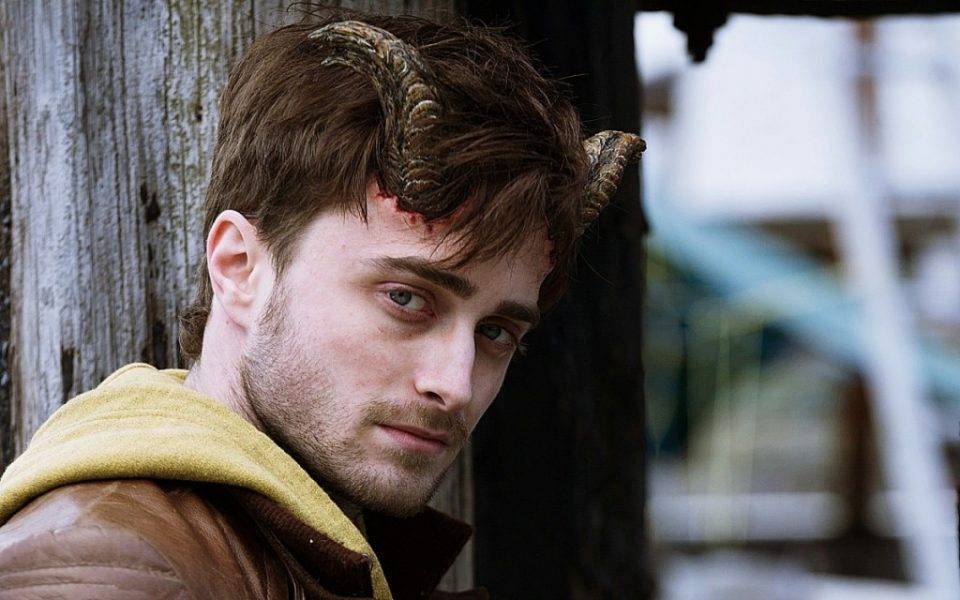 Alexandre Aja's work has established the careful blending of erotica with horror. Aja has established a name for himself in this genre by deftly blending fantasy and horror motifs in a titillating story. 'Horns,' a supernatural thriller with a backbone in mystery and sensuous romance, is no less unique. It follows the narrative of Ignatius 'Ig' Perrish, a man wrongfully accused of raping and murdering the woman he loves, and stars Daniel Radcliffe as the title character. To unearth the truth, Ig use his newly acquired paranormal powers to piece together the circumstances that led to the heinous murder. Ig develops a pair of horns that enable him to persuade people to tell the truth. 'Horns,' a thrilling murder mystery, has some dramatic sex scenes expressing the sensitive romance between its two leads. The temperatures in the set were reportedly kept low to enhance the amorous encounters while filming the sexual activities.
Lust Stories (2018)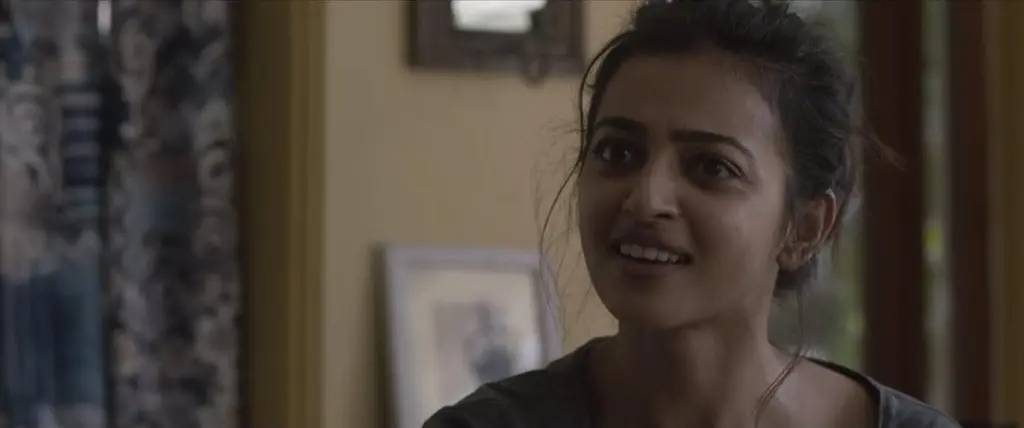 'Lust Stories,' a collaboration between renowned Indian cinema filmmakers Anurag Kashyap, Karan Johar, Zoya Akhtar, and Dibakar Banerjee, is an anthology film that explores the sexual life hidden beneath Indian society's ideals. In Kashyap's film, Radhika Apte plays a college lecturer who has a sexual relationship with one of her students. Their friendship and investigation of a prohibited connection is a lovely depiction of the emotional range that emerges from human follies and wants.
The film is about a domestic worker who has a sexual relationship with her boss. She learns that he is getting married, and their sexual pleasure is about to come to an end. The simple film leaves an aftertaste that forces us to consider intimate difficulties that transcend social classes. Banerjee's project looks into the ramifications of sexual affairs outside of marriage. In this film, Manisha Koirala's portrayal of a strong woman steals the show. The film, directed by Karan Johar, is about a newlywed woman who is unable to be sexually fulfilled by her husband. She uses self-satisfaction, aided by a vibrator, to find the sweet spot. She is caught in the act, which results in an awkward situation. 'Lust Stories' is a film that focuses on the female perspective and the difficulties they confront in exploring their sexuality.
Madame Claude (2021)

'Madame Claude,' a French-language film, relates the story of the historical lady of the same name, who managed a brothel and rose to prominence in the 1960s. Madame Claude (Karole Rocher) runs a high-end brothel that caters to the wealthy and powerful in the film. Her achievements have elevated her to near-legendary status in the city. She is seen as a maternal figure by many of the girls. Despite her assurances that her institution will be kept private, she communicates any information she has with the authorities. Madame Claude reflects on her own past when a young and ambitious woman called Sidonie (Garance Marillier) joins the brothel.
Mrs. Serial Killer (2020)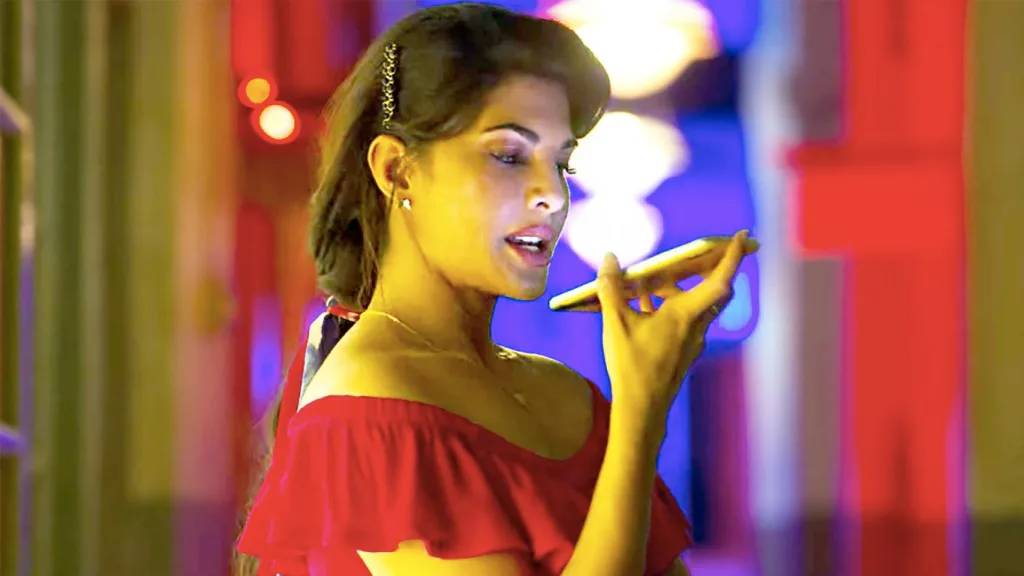 'Mrs. Serial Killer,' starring Jacqueline Fernandez and Manoj Bajpayee, is a delectably amusing Indian suspense thriller film. The story follows Sona Mukerjee, the titular heroine, as she refuses to believe that her husband Joy is a serial killer. Instead, she believes the claims are the work of her ex-boyfriend, Inspector Imran Shahid. Six women's bodies have been discovered dismembered on Joy's land. Each of them experienced a miscarriage. Joy, a gynecologist, is the major suspect and is arrested as a result. Sona is still convinced of her husband's innocence. Joy instructs her to contact his lawyer, Mr. Rastogi, when she pays him a visit. When she does, Rastogi reveals his devious plot to free Joy from prison.
Newness (2017)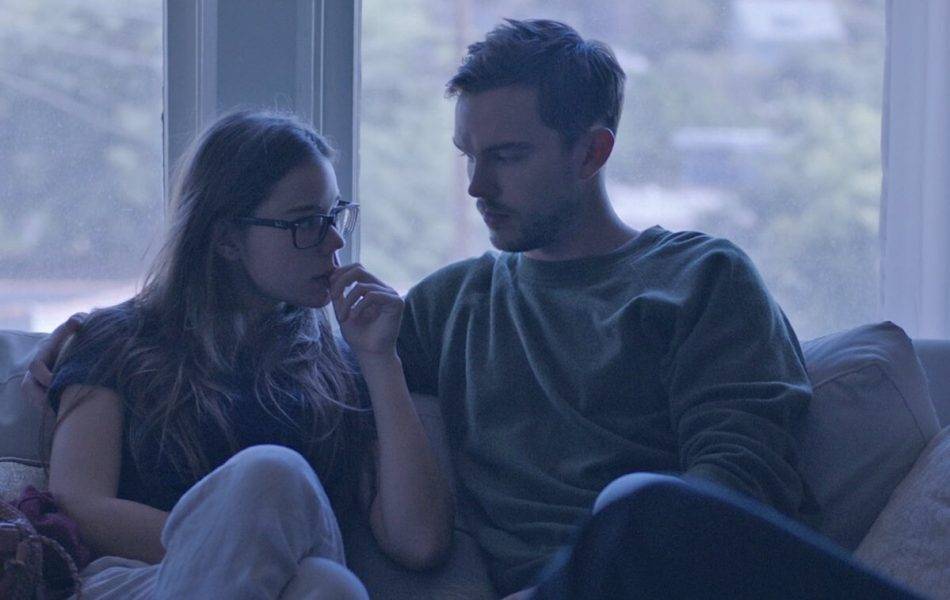 Martin and Gabriella are connected through a dating app. Instead of hooking up, Gabriella finds that Martin was previously married, and Martin learns that Gabriella has had previous physical intimate relationships while they get to know each other. They both agree to have an open relationship, but Gabriella feels betrayed when she learns about Martin's ailing mother and daughter. Unfortunately, both separate and begin new relationships while remaining in contact and meeting for threesomes, etc (yes, you heard that right). They reconcile after a succession of romances and swear not to split up again. 'Newness,' as simple as the plot may appear, has a certain degree of sensuality and passion that makes it stand out. You can see it here.
Ride or Die (2021)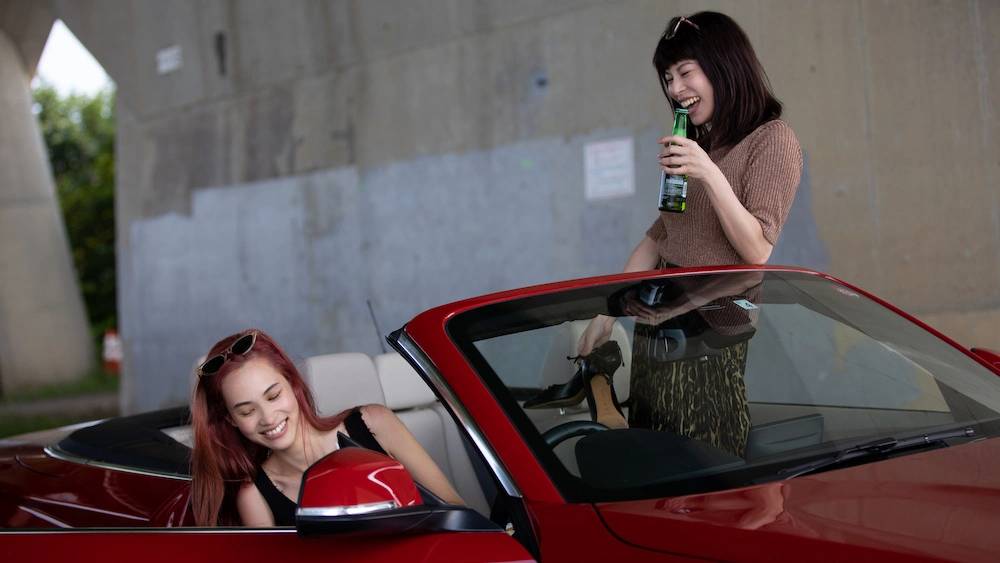 'Love or 'Die,' directed by Ryuichi Hiroki ('Kabukicho Love Hotel,') centers on Rei Nagasawa (Kiko Mizuhara) and Nanae Shinoda (Honami Satô). They were childhood pals who grew up to be lovers. After realizing that Nanae's husband has been cruelly abusing her, Rei seduces him before murdering him. The two ladies then go on the run together, evading the world's attempts to apprehend them. Hiroki has gotten great recognition throughout the years for how he depicts his female heroes. 'Ride or Die' takes it to new heights. There are a few sex scenes in the film, but they are all done with such meticulous attention to detail that each moment in those sequences is a work of art.
The Last Paradiso (2021)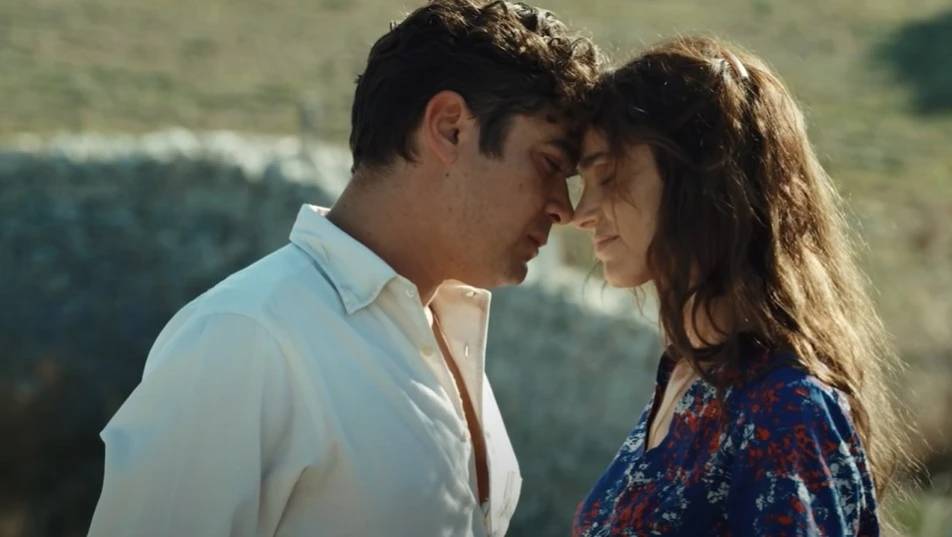 Ciccio Paradiso (Riccardo Scamarcio), a married man who has earned renown in his tiny town for having affairs with several women, stars in 'The Last Paradiso' or 'L'ultimo paradiso.' His wife is aware of the situation but powerless to intervene. Bianca, the daughter of a wealthy wheat and olive farmer who abuses his workers and rapes young women, is one of these mistresses. Ciccio, possessed of a fighting spirit, resolves to confront the wealthy farmer. For the most part, 'The Last Paradiso' is vulgar and amusing. At least some members of the audience will be surprised by some of the narrative choices.
The Package (2018)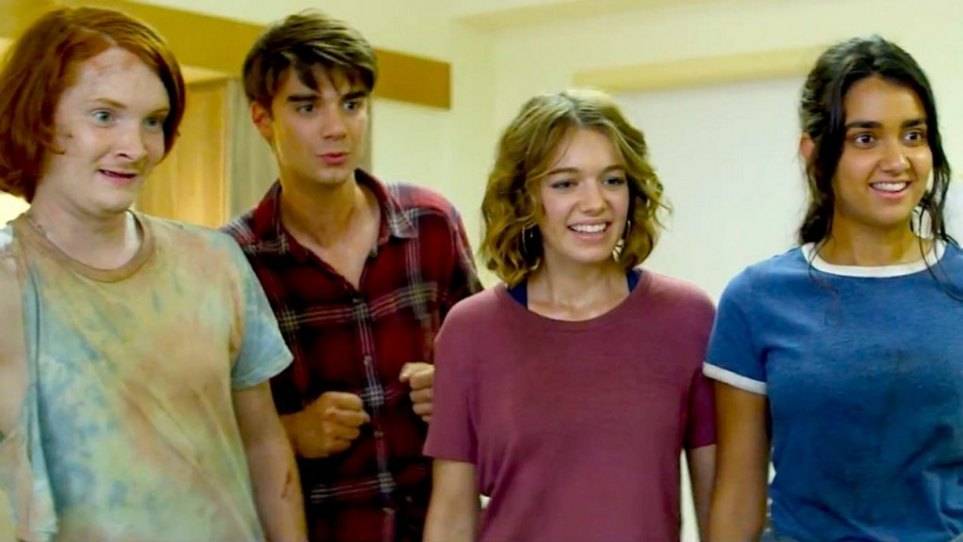 'The Package,' one of the list's most distinctive flicks, masterfully balances black comedy with sexually explicit material. The film, directed by Jake Szymanski and written by Kevin Burrows and Matt Mider, depicts the story of four friends who go camping. During this trip, one of them accidentally cuts his penis in two. The issue necessitates immediate action, and the film illustrates how these buddies go through a series of bizarre scenarios in order to finally get him medical help. This picture has a lot of nuance, but it never feels forced. The film has a few weak spots, but it doesn't take away from the fact that it's a solid entertainment that can be appreciated with a grain of salt. 'The Package' pulls no punches and delves into regions that others are afraid to go.
Tiger, Blood in the Mouth (2016)

'Tiger, Blood in Mouth,' a sexually packed high-octane boxing thriller, depicts the story of an old boxer Ramon, and how he rediscover vigor and zeal via his sexual exploits with a much younger female boxer. Ramon's family tries to persuade him to retire, but he refuses. Deborah, a young female fighter, entices him, and he is smitten by her strength and ferocity. Ramon starts a sexual experience with Deborah, which is shown in a series of frantic and intense love scenes that frame the film's plot. Their passionate interactions are depicted in the film, as is Ramon's decision to abandon his family to pursue his boxing career. Pleasure and suffering are inextricably intertwined and can work as an aphrodisiac, revitalizing the soul. This Argentine film, starring Leonardo Sbaraglia and Eva De Dominici, explores the energizing effect of intense sex.
White Girl (2016)
In the realm of film, Sundance has always been a haven for fresh, new talent, and Elizabeth Wood did not disappoint when she premiered her picture 'White Girl' at the festival in 2016. The film follows a young girl named Leah who becomes involved in a sexually charged relationship with a Latino man named Blue. It was made on a shoestring budget of $700,000 and tells the story of a young girl named Leah who becomes involved in a sexually charged relationship with a Latino man named Blue.
Blue, a cocaine peddler by trade, normally sells his wares on the street for a fraction of what upper-class customers are ready to spend for the same stuff. As a result, Leah introduces him to several of her coworkers, to whom he sells his drugs and earns a substantial sum. However, Blue is quickly apprehended by an undercover cop, and Leah finds herself in serious danger with the one kilogram of cocaine that Blue was carrying at the time. The video then shows the extremes to which Leah will go in order to liberate Blue from the prison's constraints.
'White Girl' not only features sensual love scenes, but also depicts a horrifying image on the flip side of the coin. There is a scene of sexual torture in the film that may be distressing to some viewers. With all of this in mind, it's easy to argue that 'White Girl' is a film with a heart. It aims to unravel the complexity of a relationship between a rich white girl and a struggling Latino who has turned to drug dealing because he has no other means of support.
Our Team DCS includes 5 different writers proficient in English and research based Content Writing. We allow them and encourage them to follow the Entertainment news all day long. Our posts, listicles and even the exclusives are a result of their hard work.