America has been perplexed for more than 25 years by the brutal 1996 murder of Sherri Renee Guess Dally by her husband, Michael Dally, and his mistress, Diana Haun. This case, which involved young love, greed, adultery, and fatal attractions, has been featured on a number of television programmes over the years, including "Forensic Files: Sign Here," "American Monster: Remote Control," "Dateline NBC: The Life She Wanted," and "American Monster." Most people, however, frequently overlook the fact that Sherri and Michael Dally's then-young sons were two additional unintentional victims. We now have information for you if you want to learn more about them.
Who Are Sherri and Michael Dally's Sons?
When Sherri and Michael Dally were still in high school, they started dating. Despite their youth, they experienced a rapid and intense love affair. As soon as Michael was able to secure her family's blessing, they were married in 1982. Together, the couple established a home in Ventura, California, where Sherri ran a nursery for kids and Michael managed a deli. Devon and Max, the couple's sons, entered their lives during their years of marriage. However, their union soon began to break down.
By 1996, Michael had made it clear that he didn't want to stay Sherri's husband, but neither of them started the formal divorce process. Devon, age 8, and Max, age 6, were the children that Sherri left behind when she was abducted and killed in May. The two boys had their father and his girlfriend, Diana, as their support system for a short while, but even that vanished once they were accused of killing Sherri and taken into custody. The toddlers then relocated to their paternal grandparents' home, where they were raised.
Where Are Sherri and Michael Dally's Kids Now?
Devon and Max were given a total of $6.4 million in damages in 1998 after Devon and Max's wrongful death lawsuit against Diana Haun was settled. Devon and Max had sued Diana Haun through their maternal grandparents. Diana's limited annuity was already being used to pay the fees she owed to her defence attorneys, so it's unclear whether the brothers received this money or not. Devon and Max would each receive $3.2 million in the judgement, with their maternal grandparents serving as co-trustees to hold the funds until they turn 18 and are then permitted to use them for their own purposes.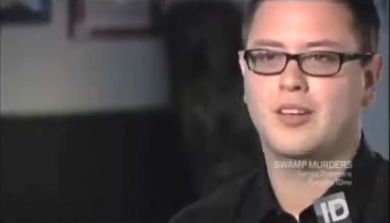 In a brief appearance as an adult on ID's "The Murder of Sherri Dally," Devon Dally recalled his happy childhood with his parents and discussed how Sherri was a wonderful mother. He continued by saying that in his opinion, his father is innocent. Our information indicates that Devon is presently a resident of King County, Washington, where he holds a position as an engineer at Fred Hutch. Max Dally appears to be a successful security professional in Ventura, California, despite the fact that he doesn't appear to be active on any social media sites.
Our Team DCS includes 5 different writers proficient in English and research based Content Writing. We allow them and encourage them to follow the Entertainment news all day long. Our posts, listicles and even the exclusives are a result of their hard work.