15 Shows To Watch If You Like BoJack Horseman | Dark Humour, Intelligent And Adult Shows
BoJack Horseman, a Netflix animated dramedy comedy, is one of the best shows on television. The title character, although being a horse, is one of the most human characters in television history. It's uncommon for a show to make you feel as much as it makes you laugh, which is why BoJack is such a unique creature.
There isn't another show precisely like it, but there are a few that have similar qualities — plot, animation styles, or characters – that will appeal to its admirers. So, while you wait for the next season of BoJack Horseman, here are ten series to watch if you enjoy it.
The sixth and final season of BoJack Horseman has aired after we first published this list. The series' conclusion, as promised, delivered equal parts heartbreak and humor, as well as an honest assessment of the characters. It left viewers content with where all of the characters ended and how much closure they had, yet still yearning for more, as with all of the best TV endings. So, to satiate BoJack's thirst, we've added a few additional entries to this list.
30 Rock

If your favorite aspect of BoJack Horseman is its mockery of the Hollywood entertainment industry and its rapid-fire gag rate, then 30 Rock is the show for you.
30 Rock is based on Tina Fey's time as the head writer of Saturday Night Live and follows Liz Lemon (Fey), the head writer of an NBC sketch variety show, as she clashes with Alec Baldwin's chauvinistic Vice President of East Coast Television and Microwave Oven Programming.
Archer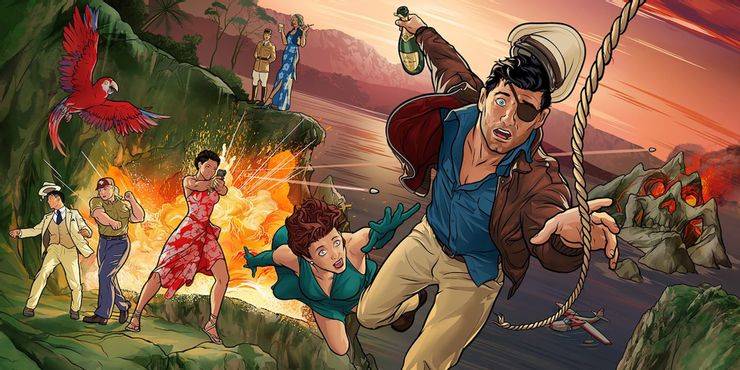 Sterling Archer, the gentleman spy played by H. Jon Benjamin in this James Bond spoof on FXX, has the same acidic wit and ice-cold demeanor as BoJack Horseman's eponymous character. Indeed, BoJack creator Raphael Bob-Waksberg has admitted that Archer's caustic style influenced his own series: "The caustic manner of Archer was particularly on my mind when I was originally writing BoJack – probably too much!"
In recent seasons, Archer has experimented with an anthology series format, giving its characters parts in a parody of a different genre each year, but it's still as sharp and witty as ever.
Californication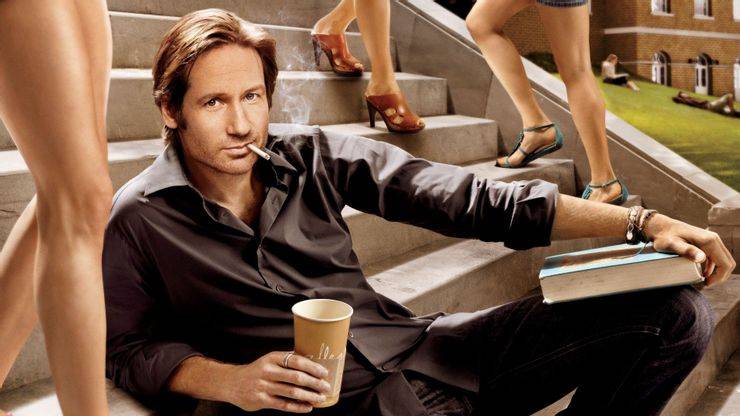 David Duchovny plays a New York author who moves to California to deal with a serious case of writer's block in this half-hour dramedy series. He's a strong drinker, a drug addict, an entitled celebrity, a womanizer, and his relationships with everyone he knows are difficult. Does this ring a bell?
It isn't as poignant as BoJack, but it is entertaining, and the main characters have a lot in common. Between 2007 and 2014, the show aired seven seasons with a total of 84 episodes, providing plenty of fodder for people who prefer binge-watching new shows.
Curb Your Enthusiasm

Apart from the talking animals, the plots of Curb Your Enthusiasm and BoJack Horseman are nearly identical. Both are about a wealthy Hollywood socialite who used to work on a hit sitcom in the 1990s and now spends h is days making people dislike him all over Los Angeles.
While BoJack has a lot more drama and genuine interest in its characters, it has the same satirical goal as Curb, thus the two shows have a lot in common in terms of subject matter and humor. Curb Your Enthusiasm won't make you cry as often as BoJack does, but it won't let you down either.
Daria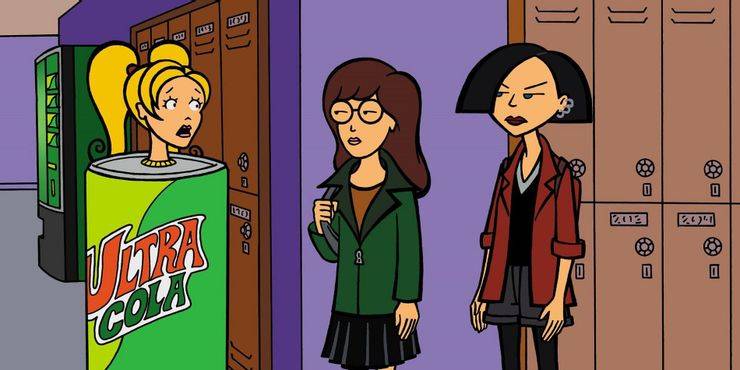 Daria is an animated sitcom that serves as a character study as well as a cultural snapshot of the 1990s. It's about a Generation X adolescent who rolls her eyes throughout high school. It's a sardonic response to shows like Dawson's Creek and Beverly Hills 90210, in which the romanticism and schmaltz of those shows are turned on their heads for mockery.
Daria had a big influence on the way BoJack Horseman presents its characters, according to creator Raphael Bob-Waksberg: "It did an excellent job of illustrating that clever people aren't always right and stupid people aren't always terrible."
Extras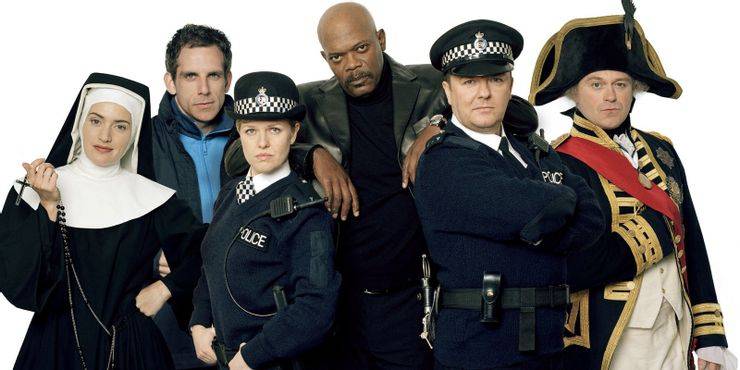 BoJack Horseman's satire of show business is only a small part of what makes it brilliant, but Ricky Gervais and Stephen Merchant's follow-up to the original version of The Office is full of it. Extras is a sitcom about two struggling actors who are anxious to break out of their roles as extras on movie sets.
A prominent star plays a ridiculously exaggerated version of themselves in each episode. Ben Stiller plays himself as a loudmouthed jerk, David Bowie sings a song called "Little Fat Man" about Gervais' character, and Patrick Stewart brags about a nuanced screenplay he's working on. It's like a compilation of all of BoJack's hilarious Hollywood (or Hollywoo) antics.
F Is For Family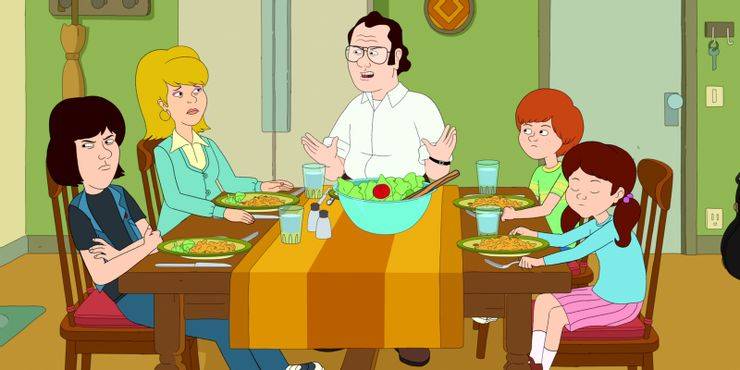 F is for Family, like BoJack Horseman, is an animated Netflix original sitcom with characters who feel like real people, never-ending humor, and far-too-real events. F is for Family is a 1970s sitcom created by standup comedian Bill Burr and former Simpsons writer Michael Price that depicts the trials and tribulations of an all-American nuclear family.
Its serialized plot arcs allow it to take scenarios from shows like The Simpsons and Family Guy and give them real-world implications, which adds to the drama. With three seasons now released and a fourth on the way, it's a fantastic show.
Final Space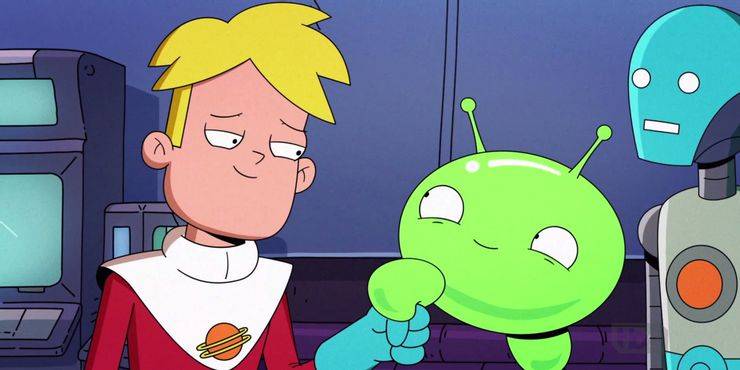 Final Space is a TBS animated science fiction comedy about an astronaut named Gary who encounters Mooncake, an extraordinarily strong alien who is being hunted by a gang of bad guys. The program offers a lovely mix of comedy and drama, as well as people whom you care about.
While the jokes aren't always funny and the humor is frequently childish, the moments of sadness and drama will make you cry. Some scenes will move you, shatter your heart, or perhaps make you cry. Final Space, whose second season is set to premiere later this year, is a must-see for any BoJack Horseman fan.
Flaked

Will Arnett stars in another Netflix original comedy series, Flaked. It's a live-action show about a self-help guru who looks a lot like Arnett's animated character. The joke is that this man is a self-proclaimed self-help guru whose life is much messier than that of his clients.
Arnett was reunited with Mitchell Hurwitz, the creator of Arrested Development, who also serves as an executive producer on the project. Flaked isn't a big commitment, with only two seasons and 14 episodes, but it's a lot of fun. The show's critics weren't nice to it – and while it's not as good as BoJack, it's still entertaining.
Fleabag

Fleabag has emerged as British television's greatest sleeper sensation in recent years, launching Phoebe Waller-Bridge to international recognition. The sitcom was created by Waller-Bridge, who also stars in the lead role. Fleabag, like a particular horse, has self-destructive tendencies and is forced to confront her worst concerns head-on by circumstance.
The show has two seasons, each with six episodes, so it's a quick binge that can be finished in an afternoon — yet there's a lot crammed into each of those episodes.
Rick And Morty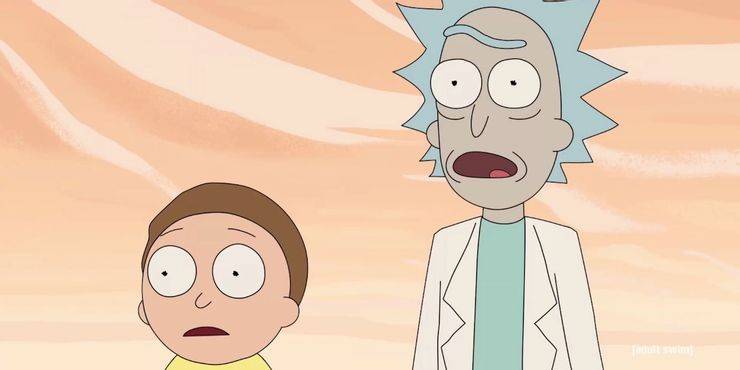 Look no further than Rick and Morty if you're searching for a cartoon that, like BoJack Horseman, has both moments of mind-boggling lunacy and times that brutally humanize its characters. In terms of plot and character development, Dan Harmon and Justin Roiland's dimension-hopping sci-fi comedy sitcom is practically unrivaled.
Every character is introduced as a stereotype, then steadily dismantled and reassembled. Rick and Morty's humor is a little more improvised and coarse than BoJack's, but the sitcom as a whole has the same sense of hilarity and humanity.
South Park

Some of the best BoJack Horseman episodes are humorous takes on political problems. The season 2 episode "Hank After Dark" is known as "the Cosby episode," while the season 4 episode "Thoughts and Prayers" focuses on the gun control debate, and the entire fifth season is dedicated to the #MeToo movement.
These are the types of episodes that South Park excels at, with the exception that they also tackle these societal topics on the hour. Most animated shows mock current events six months after they occur, while South Park episodes are written and animated the week they air, ensuring that the show is constantly up to date.
Tuca & Bertie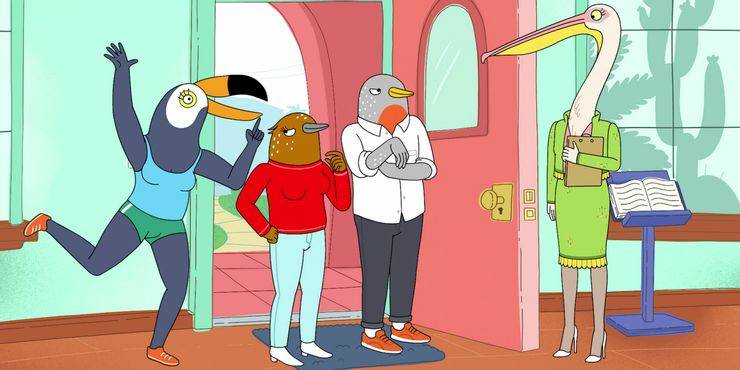 Tuca & Bertie, created by Lisa Hanawalt, the production designer for BoJack Horseman, is set in a universe filled by anthropomorphized animals.
Ali Wong and Tiffany Haddish appear as the titular couple, a pair of 30-year-old birds, with The Walking Dead's Steven Yeun and jack-of-all-voices Nicole Byer providing great support. Unfortunately, Netflix terminated this sitcom after only one season, however the first season is still available to watch.
The Office

BoJack Horseman was a flawed character who addressed his weaknesses and worked to improve himself for six seasons. He reminds me of Michael Scott, the regional manager of Dunder Mifflin's Scranton location in the mockumentary series The Office.
Michael, like BoJack, has deep, albeit stormy, relationships with the people around him (his assistant Dwight, his receptionist Pam, his on-again, off-again lover Jan, and so on), and his flaws make him vulnerable. Despite several big failures in characterization in the first season, Michael became a highly sympathetic figure in later seasons.
Wilfred
Wilfred, like BoJack, has a dark sense of humor and a lot of animal gags. Ryan portrays Elijah Wood as a suicidal ex-lawyer suffering from melancholy, while Jason Gann plays the eponymous character, Ryan's neighbor's dog, in a dog costume.
The show never did well in the ratings, but it was a cult phenomenon that lasted four seasons thanks to a committed fanbase who were lucky enough to stumble across it in the weeds of the FX (and then FXX) schedule.