When Netflix released its beautiful French heist thriller Lupin in early January, it was simply the latest in a long line of foreign language Originals from the streaming service. Its trailer was slick, and star Omar Sy cut a captivatingly dashing figure, but it was unclear whether it would go on to achieve the kind of mainstream (American) success that shows like Élite (Spain), Dark (Germany), and Warrior Nun (Italy-ish) had previously achieved, or if it would end up being more of a hidden foreign language gem, à la Ninguém Tá Olhando (Brazil), Vampires (F (Italy).
Carmen Sandiego

Anyone with pre-teen children at home is probably already familiar with Netflix's beautifully animated Carmen Sandiego remake, but if you haven't tried it yet, today is the day. This very stylish interpretation of Carmen Sandiego imagines the scarlet-clad thief as more of a Robin Hood-type person, starring Gina Rodriguez as Carmen, Finn Wolfhard as her homeschooled ops director, Player, and Dawnn Lewis as Chief of ACME. Rodriguez's Carmen is an Argentinean orphan who grew up inside the VILE Academy's walls and only recently managed to de-program herself and escape. She's on a mission to bring VILE down once and for all. She dedicates herself to chasing VILE throughout the globe, foiling their wicked schemes when she can and collecting back their previously stolen riches when she can't—a reverse heist series, if you will—with the help of both Player and Boston siblings Ivy (Abby Trott) and Zack (Michael Hawley). To appeal to its core demographic, the show has an edutainment component—Player takes a time-out each episode to brief Carmen (and the audience) on key geographical/historical facts for each new location they visit—but it also gives Carmen a complex serialized personal arc (similar to Assane's in Lupin) that will keep both kids and adults entertained.
Casa de Papel (Money Heist)

Netflix's C asa de Papel (aka, Money Robbery), one of the most straightforward if this, then that recommendations on our list, is tailor-made for anyone who wishes Lupin's dazzling Louvre heist could have lasted longer than a single episode. The series follows a crew of near-strangers as they attempt, under the careful direction of their mysterious leader, El Profesor (lvaro Morte), a heist for the ages: stealing 2.4 billion euros from the Royal Mint of Spain. It features a large ensemble cast that both introduces new Spanish actors to American audiences and draws more familiar faces in from other Netflix projects (its three youngest actors, for example, all come over from teen hit Élite), a heist for Money Heist, now in its fifth season, may be more akin to Ocean's Eleven than Lupin, but it should nevertheless fill the Assane-shaped hole in every Lupin fan's heart as we wait for Part 2.
Doctor Who (Seasons 11 & 12)

Doctor Who has been on the air for so long that it may seem preposterous to assume that there is still any type of untapped audience for it. But, for anyone who enjoys goofy science fiction but isn't particularly motivated by the long-running British series' very male, very white history, I think it's worth noting that the most recent seasons, which saw the Doctor (Jodie Whitaker) regenerate into a female form for the first time, also saw a Black man — Ryan Sinclair (Tosin Cole) — join her as an official, core companion for the first time, were also the first to feature a Black Now, the Doctor has had Black companions in the past — Freema Agyeman's Martha was the second main companion in the series' modern era, and Noel Clarke's Mickey had tagged along as Rose's frustrated boyfriend before that — but Ryan is the first Black man to voluntarily participate in the Doctor's entire timey-wimey deal (sorry, Mickey!) and with a genuine sense of wonder and joy (again, sorry, Mickey!). Furthermore, he's the first whose Blackness is consistently taken seriously as the Doctor and her "fam" (which includes Bradley Walsh as Ryan's adoptive white grandpa and Mandip Gill as Yaz, Ryan's childhood friend) travel through history, most notably (if clumsily) when they land in 1955 Montgomery and meet Vinette Robinson's Rosa Parks. That his time as the Doctor's companion ends pleasantly and of his own decision (warning: mild spoilers ahead), with him and his grandfather taking up the cause of keeping Earth safe while the Doctor is away, is icing on the TARDIS cake.
Dix Pour Cent (Call My Agent!)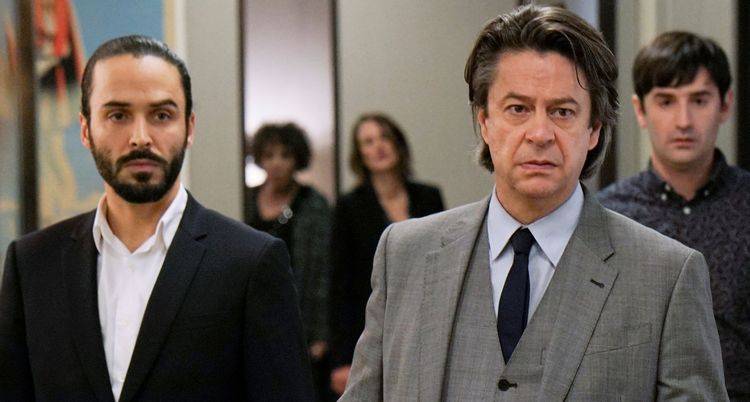 Netflix, as they say, is full of French series of all genres — from modern dating comedies to supernatural adolescent thrillers to spies (but make it comedic), there are as many wonderful French programs to sink into on Netflix as there are heist episodes (see above). If you ask each francophile in your immediate social circle for their favorite, you'll almost certainly hear the same title: In other places, Dix Pour Cent is known as Call My Agent! (exclamation absolutely included). Call My Agent! covers the professional and personal tribulations of a quartet of high-end talent agents (and their different personal aides) in the heart of Paris, in the style of Younger, The Bold Type, or even (in a certain sense) Ugly Betty. The series is formatted like a procedural, with each episode focusing on (and named after) a barely fictional version of some real-life French celebrity. In a truly inspired gimmick—as in, so inspired that I'll eat my proverbial hat if Netflix doesn't eventually spin the whole thing into an even more inspired (read: cynically profitable) American adaptation—the series is formatted like a procedural, with each episode focused on (and named Cécile de France is a French actress. JoeyStarr. Juliette Binoche is a French actress. Garcia, José. Isabelle Huppert is a French actress. Tony Parker, an NBA star, appears at one point. Sigourney Weaver, on the other hand, does. But, while the big names are the obvious lure, it's the soapy entanglements between everyone at the agency that will keep you hammering that oui button when Netflix asks, "Are you still watching?" hours into your first binge.
El Robo del Siglo (The Great Heist)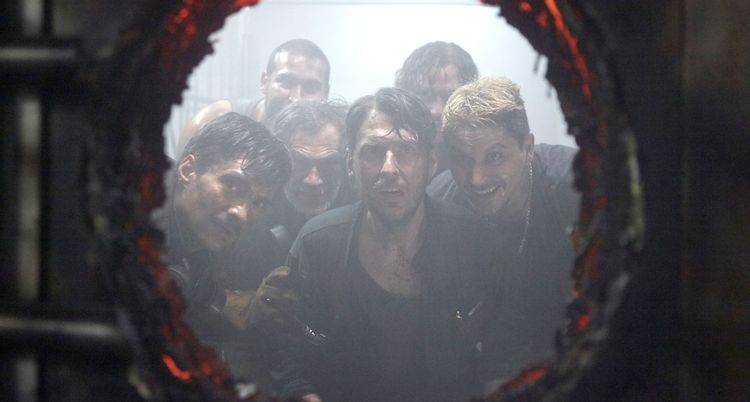 The amazing true story of Colombia's largest bank robbery has been circulating for decades, but it wasn't until last year that a big-budget dramatization of it was released on television around the world. El Robo del Siglo (The Great Heist), another Netflix Original from Colombia, is a limited series that follows the gang behind the outrageously ambitious 1994 heist. The Great Heist, by using thief Robert "Chayo" Lozano (Andrés Parra) as its entry point, inevitably loses some of the richness that seeing the story from the views of other individuals may have supplied, but with just six episodes, that single perspective is perhaps for the best. In any case, The Great Heist makes up for its lack of narrative depth with period-specific elegance.
Enkelstöten (The Simple Heist)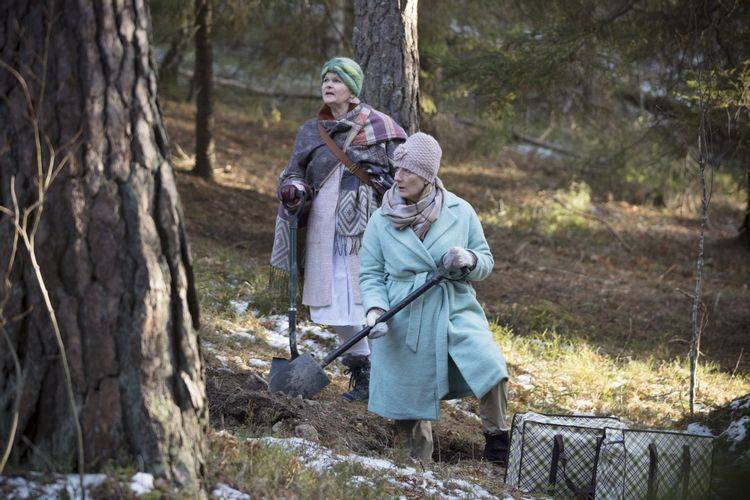 Acorn TV's Enkelstöten (The Simple Heist) is basically what you'd get if you recast NBC's Good Girls with a couple of Swedish retirees. It's the only recommendation in this area that isn't from Netflix. The Simple Heist, starring Lotta Tejle and Sissella Kyle as Jenny and Cecelia, age-old friends who take on a pre-planned bank heist that happens to fall into their laps, relies on the same societal flaws that Lupin does to give its thieving protagonists such wild success—that is to say, as old* women (*over the age of 50), Jenny and Sissy fade into the background on the streets of Stockholm in much the Of course, this doesn't stop them (or Assane) from finding themselves twisted up in a tangle of danger, but that's where the show's enjoyment resides. And, despite having only two seasons, it's a delightful watch that's simple to binge during the service's free 7-day trial period.
For Everyone Who Loves a Stylish Heist (and/or Con)
The success of Lupin may have seemed unexpected to the ordinary viewer, but as this section of the book demonstrates, Netflix has long recognized that heist/con stories are subscriber catnip. Netflix doesn't have a monopoly on the genre (yet), but if you're looking for heist shows, Netflix is the place to go.
If you want to keep practicing your French, this is the book for you (AKA, pour les francophiles)
One of the best things that the introduction of streaming has done is make it dead easy to get just about any kind of foreign language series you could imagine—and that's not even counting the entire slate of international Netflix Originals listed above. No longer do language enthusiasts need to make pilgrimages to their local indie video rental store (RIP) in the hope of finding a new film in their preferred language; we now have more alternatives than we could ever consume right on our smart screens, just a click away.
Imposters

Bravo had barely dipped a toe in the scripted originals pool before returning to what it does best (…reality? ), but Imposters was undoubtedly the most shocking of the handful of series that made it to air in the second part of the last decade. Imposters stars Inbar Levi as a con artist who specializes in marrying rich young romantics before exploiting them for all they're worth, Rob Heaps, Parker Young, and Marianne Rendón as three marks who band together to seek revenge (slash win her back), and Stephen Bishop as a federal agent setting up a honeypot for her by posing as an ideal next mark. Imposters is the perfect show for heist fans in search of a bit more love than heist, thanks to the hot-hot-hot cat-and-mouse game played by Levi and Bishop, the found-family bond that forms among the trio of spurned lovers as they master their own skills as con artists/thieves, and a truly bonkers guest turn from Uma Thurman as a menacing wetwork expert keen to keep Levi in the game.
Le Bureau des Légendes (The Bureau)

Le Bureau des Légendes (The Bureau) is a long-running cult favorite for its crisp, sophisticated spy drama. This Canal+/Sundance Now series, starring Mathieu Kassovitz (of Amélie fame) as veteran field agent Malotru, follows agents from the Directorate-General for External Security (DGSE) around the world as they become embroiled in increasingly complex international intrigues. The Bureau is a smartly written film with outstanding performances that stands out not just as a classic entry in the realist spycraft genre, but also because many of its scenarios are inspired by current events and loosely based on the genuine accounts of former spies. It also bears the seal of approval from the French Institute Alliance Française, which has a longform interview with founder Eric Rochant on its website, as well as a voucher for a 30-day free trial for FIAF members.
Les Ombres Rouges (The Red Shadows)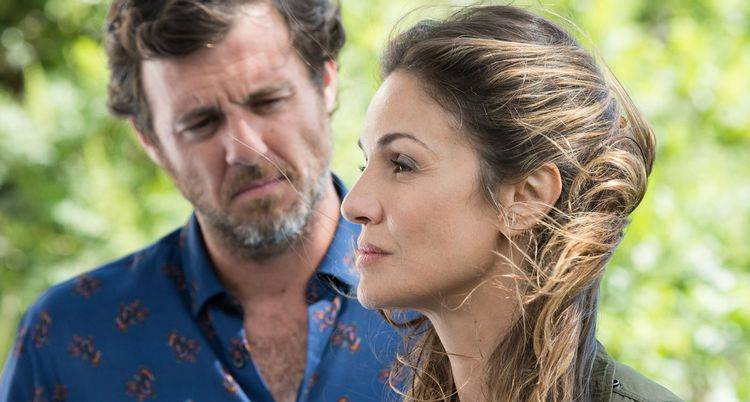 Les Ombres Rouges (The Red Shadows) is for anyone who enjoys a Nordic Noir but is hoping for a touch of sunshine as the North American winter drags on. It manages to mix the grittiness of the conventional European crime thriller with the warm sunniness of its Mediterranean setting. The Red Shadows, starring Nadia Farès as Detective Aurore Garnier Paoletti from an obscenely wealthy Côte d'Azur family and Manon Azem as Clara, a woman who might possibly be the long-lost sister whose childhood abduction inspired Aurore to pursue a career in law enforcement, is jam-packed with twists, turns, and tense family drama. Sundance Now also owns the exclusive streaming rights to the film, so if you're already planning to watch The Bureau, you might as well add this to your list.
SKAM France
I've never missed an occasion to gush over Julie Andem's SKAM world, which has become a global adolescent TV hit, and I'm not about to start now, especially because SKAM France, produced by France.tv Slash, is the franchise's longest-running international adaptation. (It's been seven years and counting!) SKAM's goal, in all of its international adaptations, is to get as close to teenage realism as possible—down to giving its actual-teen characters "real" social media accounts that inform story elements inside the series, and with which fans may interact in between episode "drops." (Throughout the week, new episodes are released in random "real time" pieces before being put together into a more typical episodic structure over the weekend.) While each adaptation has a huge, changing ensemble cast, each season is recounted from the perspective of a single character and focuses on whatever Major Issue that character is dealing with (cyberbullying, sexual abuse, homophobia, islamophobia, racism, ableism, addiction, etc.)
SKAM France, like its other international adaptations, follows many of the same arcs as SKAM itself (a popular fan hobby is mapping the character arcs of new SKAM offshoots to those in the original), but it is also unafraid to depart from the mold when cultural realism demands it. This makes it an excellent choice for the streaming-savvy francophile – if you're looking for a window into modern French language and culture, SKAM France is the place to go.
Vernon Subutex
Vernon Subutex, a punk rock drama produced by Canal+ from the Virginie Despentes novel of the same name, is undoubtedly the most ambitious French series to arrive on American shores in recent years. Vernon Subutex, starring Romain Duris as Vernon Subutex, a former record store owner and washed-up titan of the Parisian punk scene who finds himself both homeless and the unwitting guardian of a dangerous set of videotapes after his friend, punk rock legend Alex Bleach (Athaya Mokonzi), dies of an overdose on their last night hanging out, is as much a love letter to great music as it is an epic tale of a (Note: Fans of Lupin will remember Mokonzi as the inmate with whom Assane swaps places in order to break into the jail.) Surprisingly, it also manages to be something of a high-octane mystery, thanks to a side storyline that follows a producer named Anas (Flora Fischbach) and a head-hunter named La Hyène (Céline Sallette) as they comb Southern France for different dirt from Bleach's past. (Consider what Alex Bleach knew and when he knew it.) but with the singer's former punk pals-turned-corporate shills in charge.) Vernon Subutex is a compact single-season series with exciting performances and good music that is well worth Topic's entry fee.
One of the most enjoyable aspects about Lupin is seeing someone like Omar Sy totally kill it in the kind of bubbly lead role that television has traditionally given to white men, both in Hollywood and elsewhere. To that end, the following list is for anyone wishing to follow up their Lupin binge with a few more (mainly international) series in which Black men get to play positions that the world is far more accustomed to seeing white dudes in.
Our Team DCS includes 5 different writers proficient in English and research based Content Writing. We allow them and encourage them to follow the Entertainment news all day long. Our posts, listicles and even the exclusives are a result of their hard work.