If you've just binge-watched all of the episodes of 'The Mentalist,' I understand how you feel – withdrawal symptoms. When it comes to a solid crime-solving show, it doesn't get any better than this. Come-on! Is it possible to read someone's mind?? Yes, I understand that Patrick Jane does not literally read people's minds, but he is such a skilled observer that it appears as if he is. As we all know, the show revolves around Patrick Jane, a dashing and charming young man who works as an independent consultant for the California Bureau of Investigation (CBI) in Sacramento. The character's primary reason for joining the agency was to avenge the murders of his wife and daughter at the hands of a deviant serial murderer known as Red John.
The show's compelling characters are what make it worth binge-watching. Teresa Lisbon, the team's strong, no-nonsense leader, played by Robin Tunney; Kimball Cho, the loyal second-hand man who is tough but lovable; Wayne Rigsby, the goofball muscle man who is in love with his colleague; and, of course, Grace Van Pelt, the team's beautiful rookie, played by the stunning Amanda Elizabeth Righetti.
The sub-plots that depict the friendships that build between the team members and the pranks they perform on each other are also a big part of what makes 'The Mentalist' so amusing. The show's grisly killings, enthralling mysteries, and continual pranks and intellectual jokes by Patrick Jane elevate it to new heights, and it left a void in my life when it stopped. Here's a list of the greatest shows similar to 'The Mentalist' that we recommend to fill that need and alleviate that withdrawal sensation. Several of these films, including 'The Mentalist,' are available on Netflix, Hulu, and Amazon Prime.
Alias (2001 – 2006)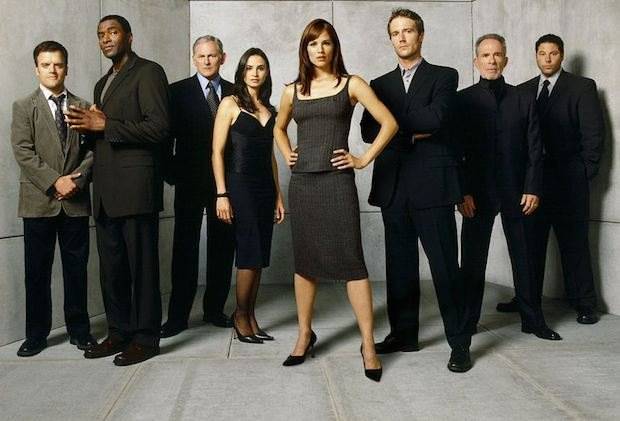 Taking a trip down memory lane, I came across a hidden treasure named 'Alias.' The series, created by none other than J.J. Abrams, depicts the life of Sydney Bristow, a double agent (working for the CIA) who is played by Jennifer Garner. It all begins when Bristow is a college student who gets recruited by the CIA, or so she was told. When she tells her fiancé that she works for the CIA, he is slain seven years later. She soon discovers that she has been working with an anti-America organization known as the SD-6. This is when she chooses to work as a double agent for the actual CIA in order to take down SD-6 from within.
Broadchurch (2013 – 2017)

Do you want to see a gruesome murder, some eerily fascinating acting, and a wonderful story? Then 'Broadchurch,' a British miniseries, is the show for you. 'Broadchurch,' set in a devastatingly beautiful coastal hamlet, chronicles the story of an 11-year-old boy's murder, which causes media chaos and threatens to disturb the serenity of a small community where everyone is a suspect. The outstanding performances of David Tennant, who plays gruff lead investigator Alec Hardy, and Olivia Colman, who plays assistant detective Ellie Miller, brought this season to a whole new level.
Castle (2009 – 2016)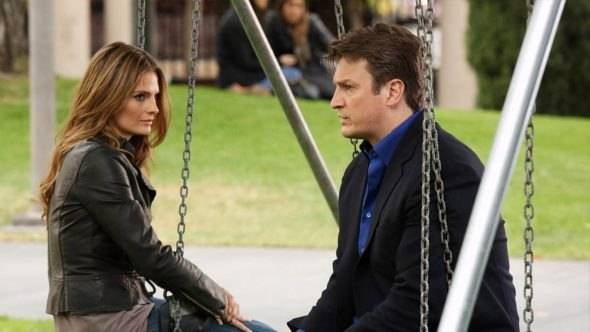 So seeing a show where an outsider is brought in to assist a law enforcement agency and becomes a vital part of the organization is always entertaining. 'Castle,' on the other hand, is similar but inverted, making it a funny procedural drama that is a must-see. When a psychopath begins murdering people based on his works, a well-known crime author is approached for assistance. Throughout the investigation, Castle (Nathan Fillion) finds himself drawn to the gorgeous, tough lead investigator (Stana Katic) and uses his clout to follow her around and assist her with real-life crimes, drawing on his background as a crime story-teller. The result is eight seasons of nail-biting comedy, drama, and occasionally chilling crime-fighting entertainment.
Chuck (2007 – 2012)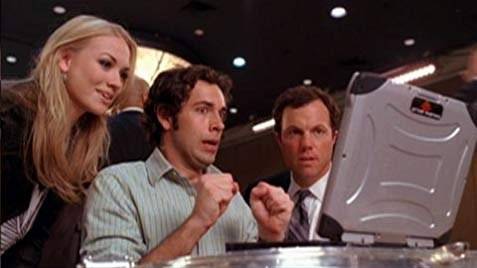 We all know that governments around the world keep millions of secrets from ordinary people. Consider what would happen if we had access to all of those secrets. That is exactly what happens to Chuck Bartowski, played by Zachary Levi as a silly nerd, who downloads a plethora of government secrets into his mind. As a result, the NSA and CIA enlist him as an operative — yup, a nerd becomes a spy. Is it possible to get any better than this? Yes, it can, according to Yvonne Strahovski, who plays Sarah Walker, Chuck's manager. Joshua Gomez, who plays Chuck's best friend Morgan Grimes, is one of the fantastic cast members on the one-of-a-kind spy action, comedy, and family drama show. Colonel John Casey is played by Adam Baldwin, who is tough and unflappable. Sarah Lancaster plays Chuck's sister Ellie Bartowski, while Ryan McPartin plays her perfect husband Devon Woodcomb.
Criminal Minds (2005 – Present)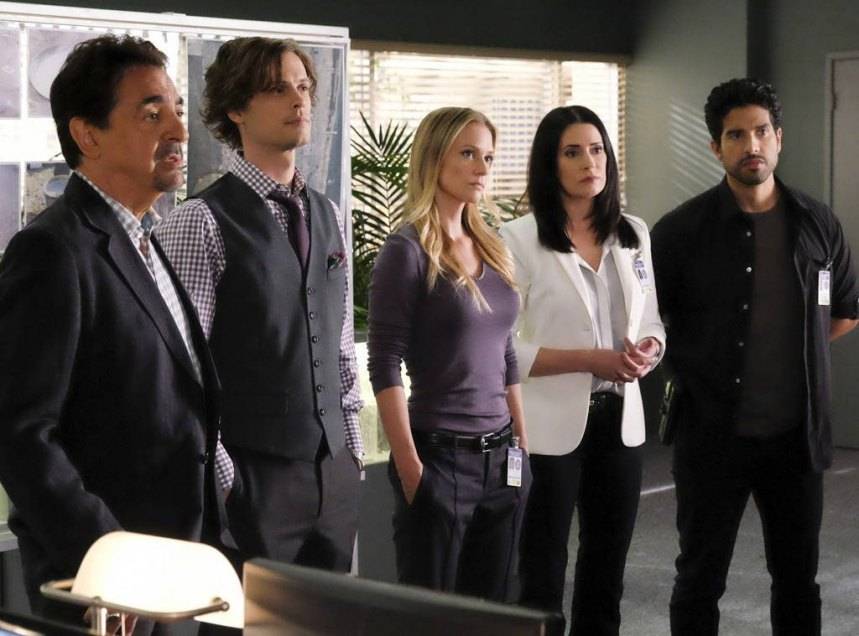 You must have heard of 'Criminal Minds' if you are a true crime-solving buff. It is an American police drama that started in 2005 and is still on the air, with the 15th and final season being renewed in January 2019. This mind-blowing thriller centers on an elite squad of Federal Bureau of Investigation profilers who are inspired by several real-life murders. The Behavioral Analysis unit studies and attempts to comprehend the most heinous criminals in order to forecast their next move and, as a result, prevent them from harming innocent people.
The show has had many excellent actors portray and retire over its 15-year run, the most notable of whom is Mandy Patinkin's Jason Giddiyan. After three seasons, he left the show, citing that it was too gory for his tastes. The members of the series have changed over time, including David Rossi (founder member), Emily Prentiss, and Dr. Spenser Reid. More serial killers have been apprehended by Jennifer Jareau, Tara Lewis, Luke Alvez, Simmons, and Penelope Garcia than we can count. With brilliant plot lines and consistent character development, the show stimulates and captures our imaginations not only with thrills, but also with empathy and complicated emotions. It's the show to watch if you're looking for something to occupy your time, and with 24 episodes per season (save the 14th), it'll keep you entertained for a long time.
Dexter (2006 – 2013)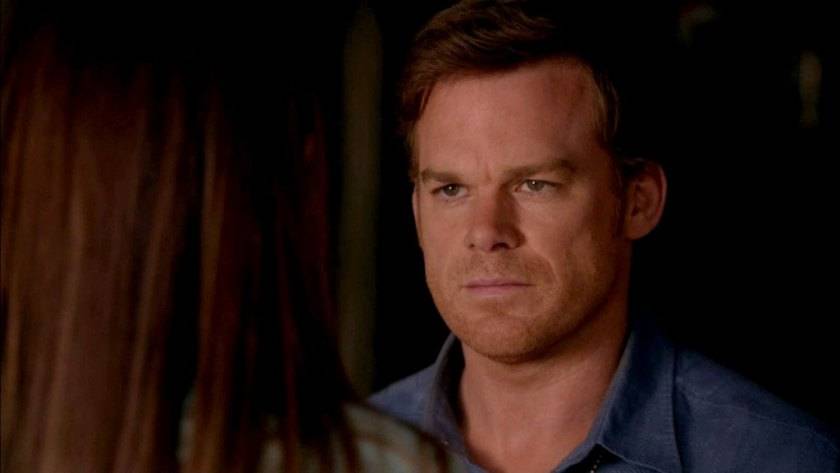 We've now entered the realm of psychological suspense. When the show initially aired in 2006, the notion of 'Dexter' was immensely unsettling, for lack of a better word. The drama is set in Miami and stars Michael C. Hall as Dexter, a forensic technician who analyzes blood splatter. He is, after all, a serial killer. Yes, you read that correctly: the show's protagonist is a serial killer. He is, in a strange way, the good man since the victims he kills are awful criminals who have gotten away from the legal system. Doesn't it seem strangely intriguing? So, what exactly are you waiting for? Begin binge-watching right now!
Lie to Me (2009 – 2011)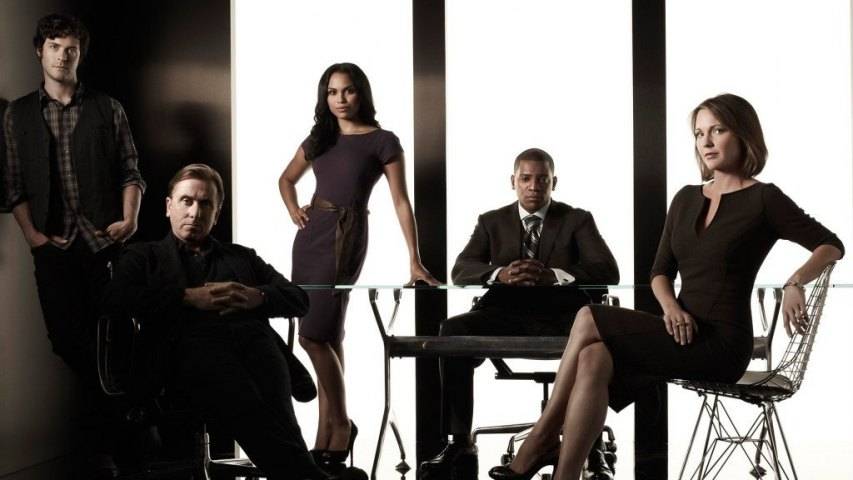 This is where things get a little problematic. 'The Mentalist' is a show about a smart man who is an expert in the science of body language and'micro expressions,' but it was sadly short-lived and only lasted three seasons. Though it did not earn the critical accolades or interest that it deserved, it is unquestionably at the top of my list of crime-solving shows to binge.
The premise of the show is simple: Dr. Cal Lightman, played by Tim Roth, is fascinated with body language and micro-expressions as a result of his mother's death when he was a child, so that no one can ever lie to him. He uses his skills to open a private practice that uses applied psychology to assist local and applied law enforcement authorities in solving crimes and discovering the truth. Dr. Gillian Foster, a lovely colleague who analyzes patterns of voice, language, and behavior, adds to the intrigue. The father-daughter connection between Cal Lightman and his adolescent daughter Emily Lightman, played by Hayley McFarland, is the most lovely tale.
Luther (2010 – Present)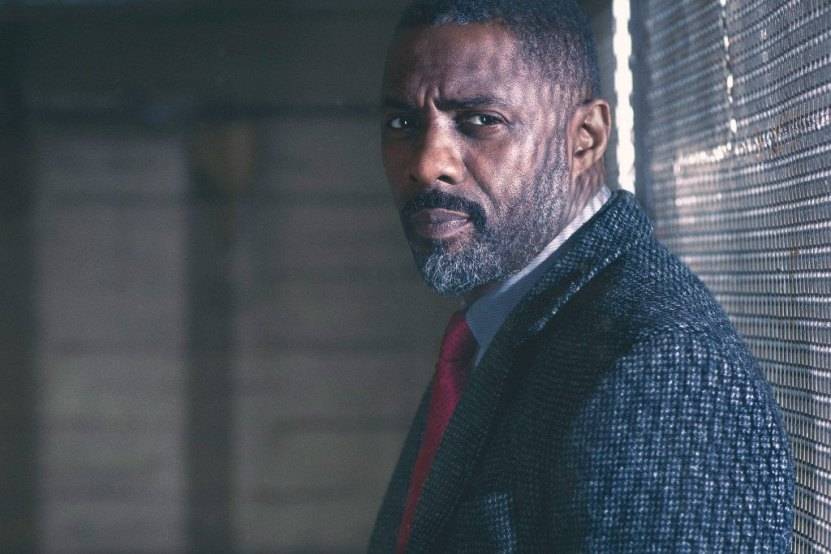 'Luther,' another British gem, is the type of crime drama television series that will make you reconsider visiting London the next time. The story of a committed but obsessive and occasionally aggressive investigator trapped between his dedication to his job and the darkness that has surrounding him as a result of his career will keep you hooked to the screen. Are you intrigued yet? Perhaps this will be the final straw. Idris Alba, the sexiest man alive, plays the titular character.
Sherlock (2010 – Present)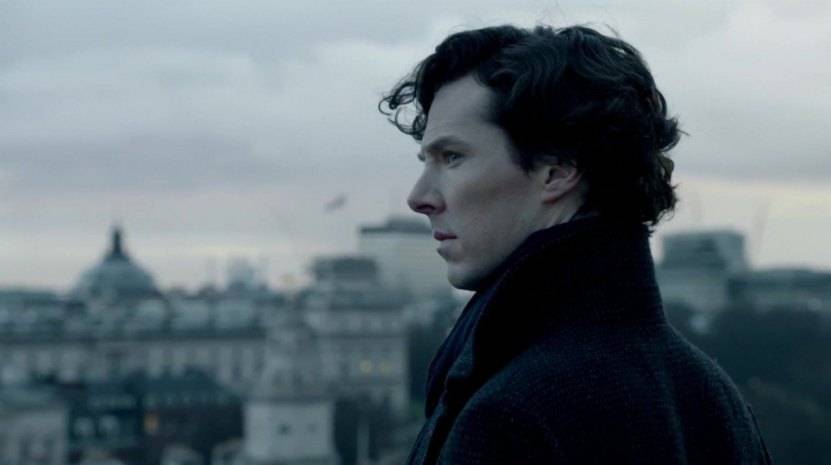 Last but not least, the greatest! For decades, crime novelists and filmmakers have been inspired by Sir Arthur Conan Doyle's "Sherlock Holmes." How can something that is so well-liked become even more extraordinary? That's easy: set the stories in the twenty-first century, with sophisticated technology, and cast Benedict Cumberbatch as the eccentric Sherlock Holmes and Martin Freeman as Dr. John Watson, the loveable, clumsy sidekick. Combine these two outstanding actors with Mark Gatiss as Sherlock Holmes's much more intellectual older brother, Mycroft Holmes, and Andrew Scott as Professor Moriarty. What you get is a brilliant, funny, thrilling, and binge-worthy work of art.
The Bridge (2011 – 2018)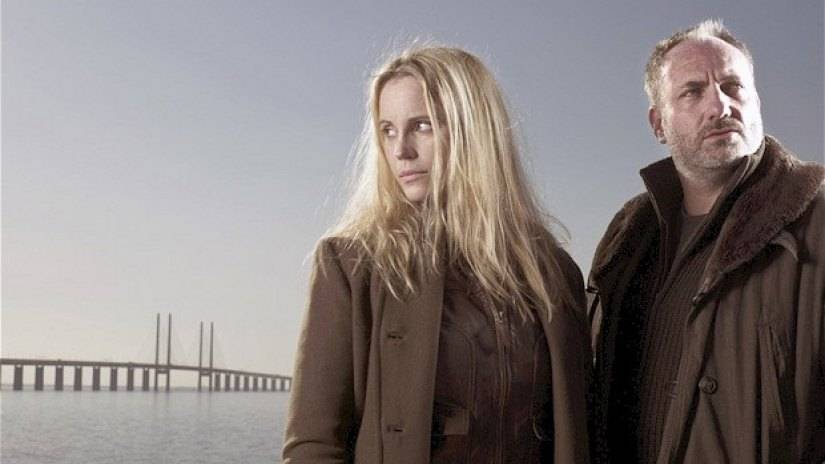 The internet continues to amaze me. It has not only turned the world into a global village, but it has also allowed individuals to appreciate and explore art and culture from all over the world. This amazing technology has led to one of the most creative collaborations I've ever seen. 'The Bridge,' a Swedish-Danish co-production, depicts the story of two investigators, one from Sweden and the other from Denmark, who uncover a body near the Swedish-Danish border. The show not only provides us with thrills and major twists and turns, but it also demonstrates the differences and similarities between these two fascinating cultures.
The Fall (2013 – 2016)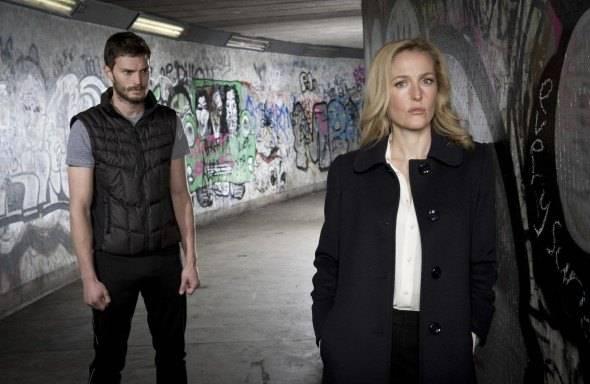 When it comes to creepy, here's a drama that's not just about a serial killer, but also about a serial killer who has a wife and child. This British-Irish crime drama is set in Belfast, Northern Ireland, and follows the calm DSI Gillian Anderson, played by Stella Gibson, as she travels to Belfast to check on the progress of a murder investigation that quickly turns into a series of unsolved rapes and killings. We now know that the serial killer is Paul Spector, a social worker and a family man. The ensuing cat and mouse game is both fascinating and scary.
White Collar (2009 – 2014)
Suspense, humour, excitement, and good story-telling are all evident in a good criminal television story. What's more, there's stunningly gorgeous eye-candy in the form of Neal Caffrey, a conman in the FBI's custody, played dashingly by Matt Bomer. FBI agent Peter Burke, played by Tim DeKay, has finally apprehended his enemy Caffrey and is using his abilities to track down other white-collar criminals. We get to see a steady-paced cat and mouse game with fascinating twists and turns over the course of six seasons, as well as the flowering of an odd but beautiful friendship. If you're seeking for a show with a compelling storyline and exhilarating moments, this is the one to watch.
Our Team DCS includes 5 different writers proficient in English and research based Content Writing. We allow them and encourage them to follow the Entertainment news all day long. Our posts, listicles and even the exclusives are a result of their hard work.