Spoiler alert! Bug a Boo has been revealed! Scroll down to find out who was behind the mask!
There are a few more outfits to work out before The Masked Singer Season 8 ends, but that can wait. Fans were treated to a brand-new competition format this season, complete with double reveals and fun-filled themed nights. The new outfits, which are becoming more and more complex with each season, have also delighted the fans.
Fans are interested in Sir Bug a Boo, a green, feline-like costume that is ideal for Halloween (and, in this case, Fright Night). However, who is hiding behind the Sir Bug a Boo mask? Let's talk about the hints and hints to see what we may learn.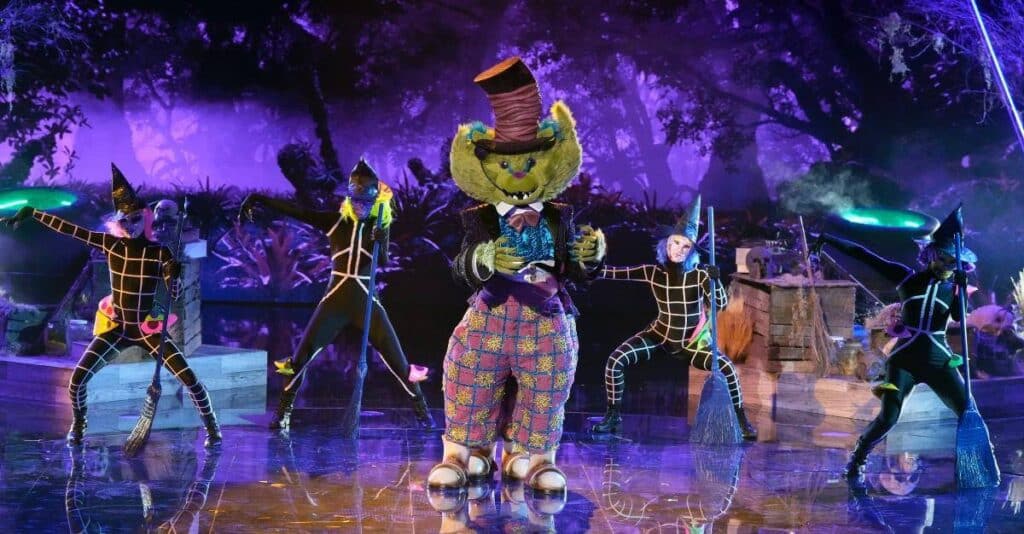 Sir Bug a Boo on 'The Masked Singer' — The Clues
Fans haven't received a clue package for Sir Bug a Boo yet, but that won't stop us from taking what information we do have into consideration.
An answer from Mask-Ray was a bow tie.
The Sir Bug a Boo costume itself is cartoonish, consisting of a top-half of a suit jacket, a crooked tall hat, and patchwork pants.
Sir Bug a Boo on 'The Masked Singer' — The Guesses
While there aren't many hints for fans to speculate on, there are a few ideas based on celebs that like bow ties. One possibility is actor-singer Darren Criss, who sported bow ties on the television programme Glee for a number of years. Andre 3000, who has also been known to use a bow tie occasionally, is another wild suggestion.

Brendon Urie, Andre 3000, and Darren Criss
Other hunches from various websites include:
Brendon Urie of Panic! at the Disco Pip Jorma Taccone (also for his fondness of bow ties) (who recently played Pee Wee Herman)
From Impractical Jokers, James Murray
So, who is Sir Bug a Boo on 'The Masked Singer'? The answer is… Ray Parker Jr.!
🗣 TAKE IT OFF! TAKE IT OFF! 🗣#TheMaskedSinger pic.twitter.com/fq0RjevwD1

— The Masked Singer (@MaskedSingerFOX) November 24, 2022
On Fright Night, Ray Parker Jr.—famous for penning the enduring theme song to the 1984 film Ghostbusters—was identified as Sir Bug a Boo.
Next to be revealed is who? Find out when The Masked Singer returns to Fox on Wednesdays at 8 p.m. EST.
Being a binge-watcher himself, finding Content to write about comes naturally to Divesh. From Anime to Trending Netflix Series and Celebrity News, he covers every detail and always find the right sources for his research.