The key art for Slippin' Jimmy, a six-part animated spinoff of the popular drama series Better Call Saul, has been made public by AMC+. Slippin' Jimmy, which stars a young Saul Goodman as Jimmy McGill, serves as a lighthearted and welcoming precursor to the gory original series.
The main image shows Jimmy and his pal Marco Pasternark before they developed into an invincible con team. Jimmy and Marco have matching uniforms in the new artwork because they are still at school in the animated series. Along with the pair, a new character—a snide-appearing adult who rules Jimmy's school—is seen in the key image. The spinoff focuses on the kids' early legal issues as they develop their con abilities before Jimmy became Saul Goodman.
Yesterday, May 23, all six of Slippin' Jimmy's short episodes were made available on AMC+. Just as the main series is approaching its midseason conclusion, the series provides us a glimpse inside Jimmy's early years. Better Call Saul, starring Bob Odenkirk as the shady attorney Jimmy/Saul, is now airing its sixth and final season. The next six episodes of Season 6 will show from July 11 to August 15, with the first half of the season having aired weekly up until today, May 24.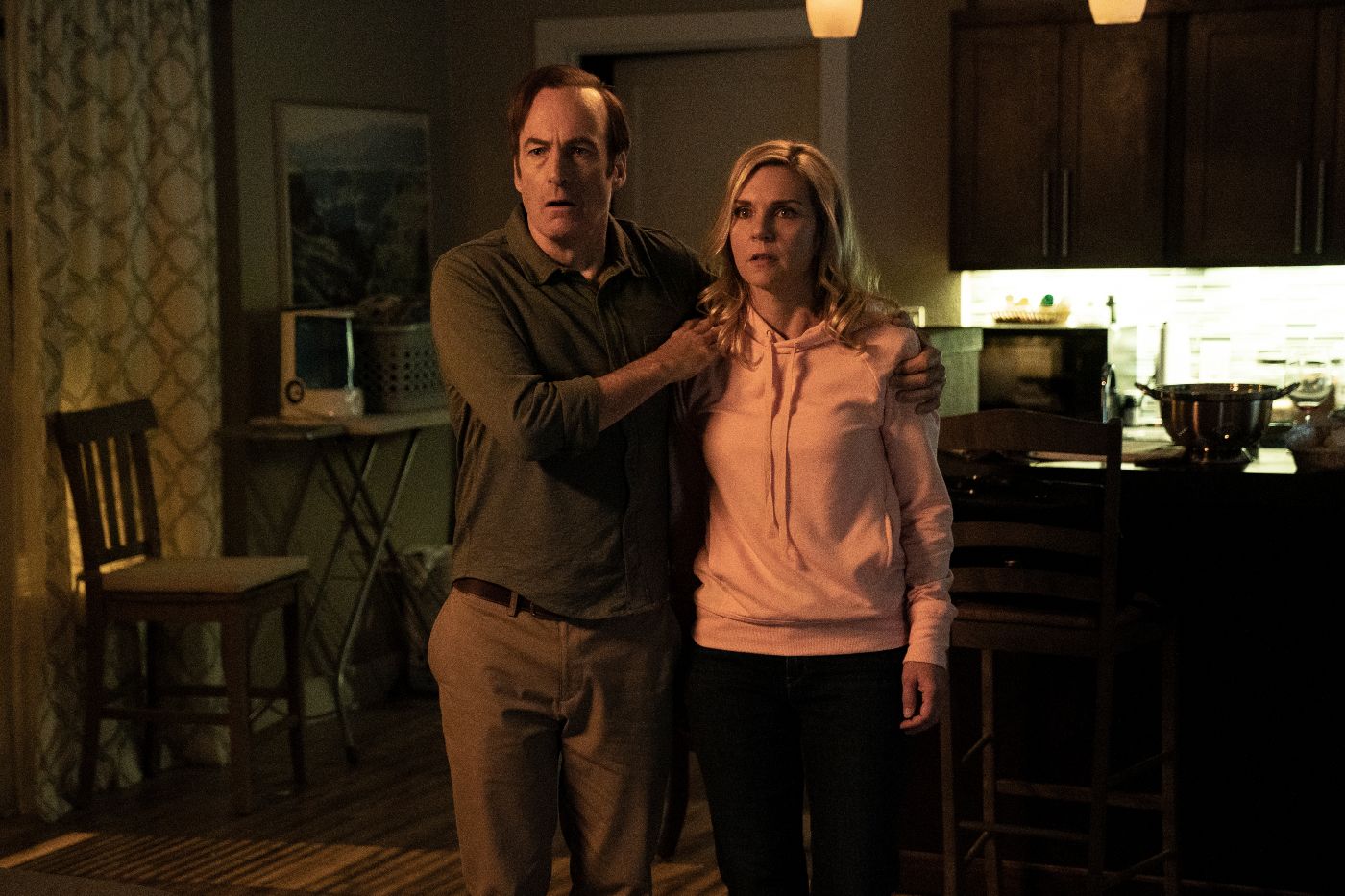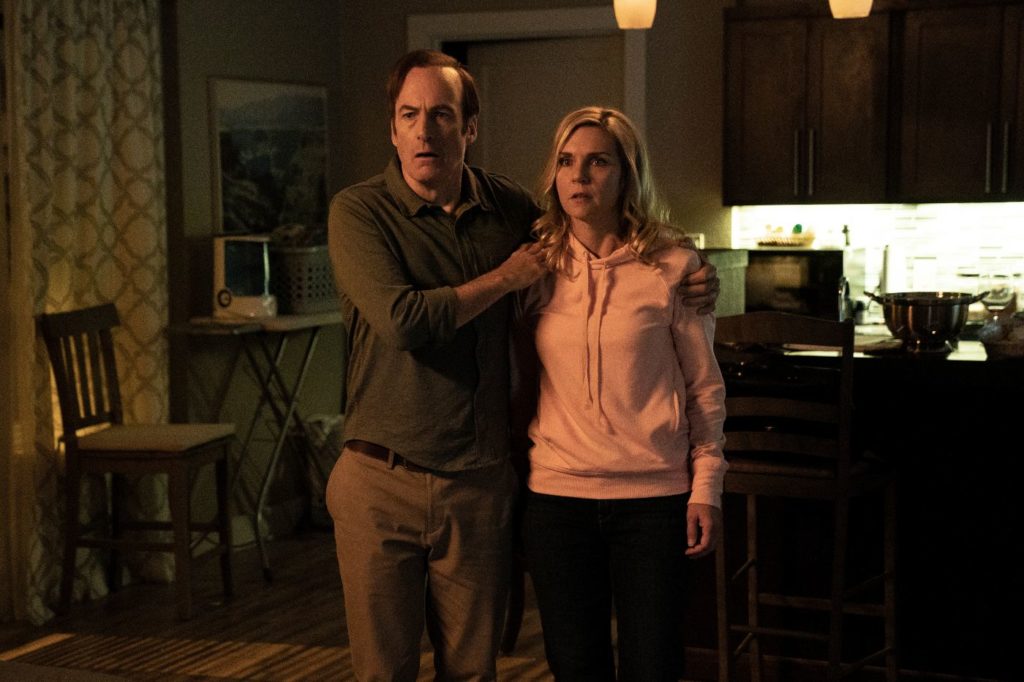 One of the three animated Better Call Saul spinoffs recently revealed by AMC is Slippin' Jimmy. Cooper's Bar, an animated spinoff featuring Rhea Seehorn as Kim Wexler from Better Call Saul, is also scheduled to premiere this spring. Finally, Better Call Saul Employee Training will return for a fourth season. The prior seasons of the programme concentrated on Madrigal Electromotive security training, Ethics Training with Kim Wexler, and Los Pollos Hermanos employee training (Seehorn). The show will now instruct viewers on how to create TV commercials in the manner of Saul Goodman. This summer will see the premiere of Better Call Saul Employee Training's fourth season.
Produced by Rick and Morty animators Starburns, Slippin' Jimmy was written by Ariel Levine and Kathleen Williams-Foshee of Better Call Saul.
AMC+ currently has every episode of Slippin' Jimmy accessible. View the fresh artwork below: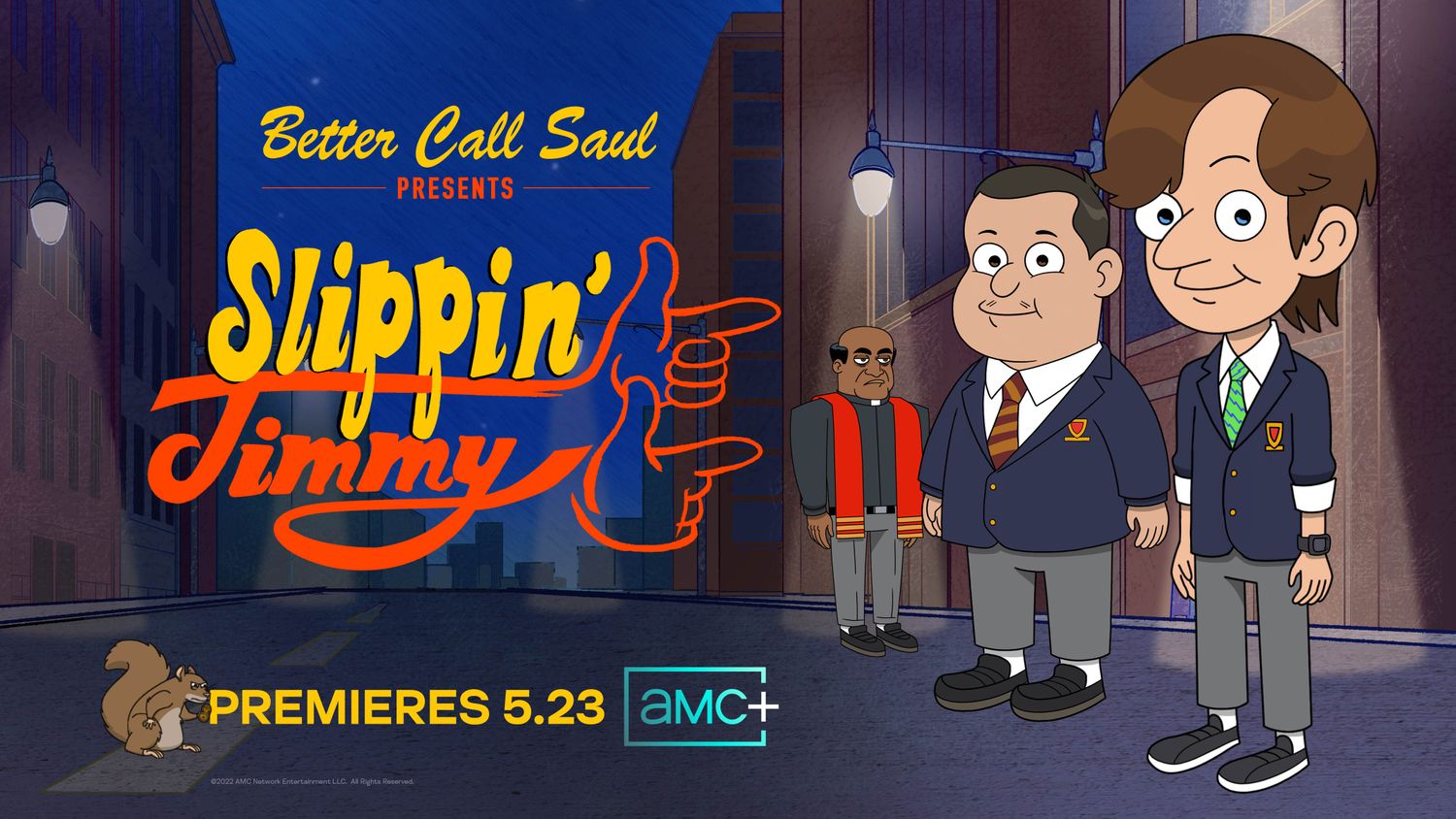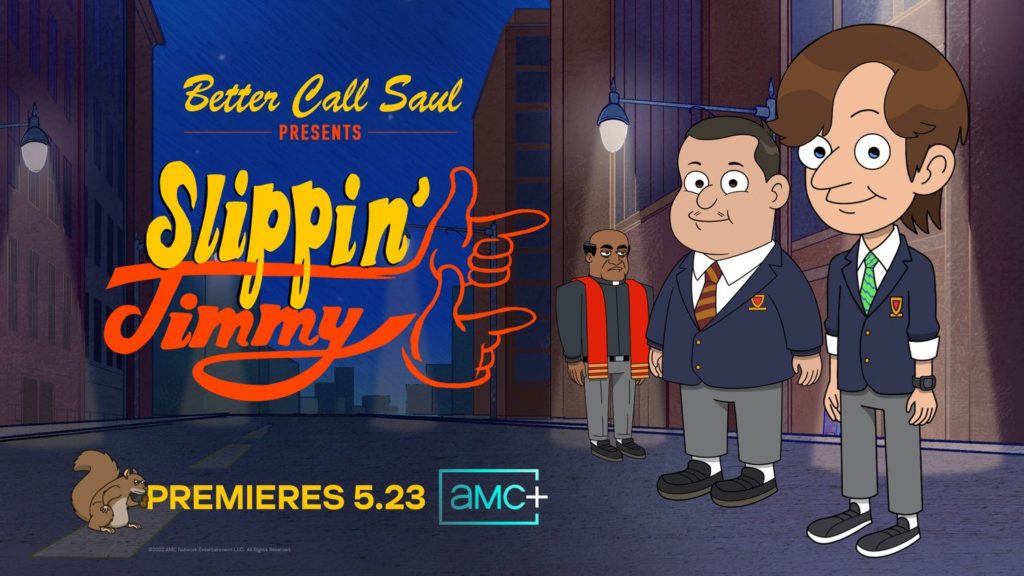 The summary of Slippin' Jimmy is as follows:
The misadventures of a young Jimmy McGill and his childhood companions in Chicago, Illinois, are chronicled in "Slippin' Jimmy." Each episode pays tribute to a certain movie genre, from spaghetti westerns and Buster Keaton to The Exorcist, and is told in the manner of vintage cartoons from the 1970s. Chi McBride, Laraine Newman, and Sean Giambrone are just a few of the voice actors.
Being a binge-watcher himself, finding Content to write about comes naturally to Divesh. From Anime to Trending Netflix Series and Celebrity News, he covers every detail and always find the right sources for his research.