Currently, there are a lot of social media platforms available worldwide. Every social media platform is always being improved in an effort to draw in more users and audiences. With so many feature-rich platforms, it can be challenging to stay on top of and be familiar with all the most recent features. Here is where we come in.
Snapchat, which debuted in 2013, popularised the idea of stories. Although it is a form of post, its lifespan is only 24 hours. These days, every platform has this function. Therefore, Snapchat is looking for a fresh idea. Snapchat users have recently spotted a purple ring on the app. However, not everyone is aware of it.
We'll explain what the purple circle or ring on Snapchat implies in this article.
What Does The Purple Ring on Snapchat Mean?
Snapchat users are aware of the wide range of capabilities the app offers. In 2022, Snapchat users will get access to hundreds of augmented reality-based filters and lenses as well as the ability to embed YouTube videos in their Snaps. Even while the app offers a lot of helpful features, getting to them all can be challenging.
A user interface's aesthetic value is improved by colour, although too many colours can occasionally be perplexing. The software uses a variety of colours and symbols to display various meanings. Users can send each other Snaps with four distinct coloured arrows that have different meanings. In screenshots and Snap recordings, you can also notice double arrows and multicoloured circles. But what does the purple circle surrounding the Snapchat story mean?
Simply explained, a purple ring around a user's name indicates that they have posted a Story that has not yet appeared in your feed. After you've viewed their Story, the circle will turn grey until they submit a new Story, at which point it will turn purple once more.
Even if you are not friends with someone, you can tell when they post a Story because it appears on Quick Add on the Stories page. You won't be able to see the Story if their profile isn't made public.
Snapchat has always utilised the ring as a symbol, so it is not a new feature. However, the users' confusion has increased after the circle's recent switch from a blue to a purple colour scheme.
What Does a Purple Circle With a Lock Means?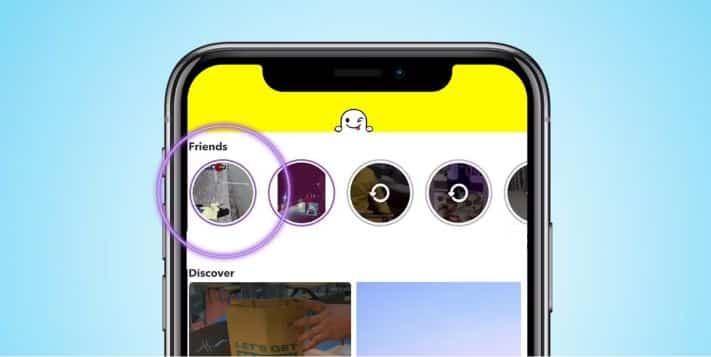 In some cases, in addition to the purple ring, you might have also noticed a lock sign. This means that the user has given you permission to view the photo or video that they have submitted to their Private Story.
To create a private story on Snapchat, go to Profile > New Story > New Private Story. The friends you want to share it with can then be chosen.
This operates similarly to Instagram's Close Friends feature, which allows you to limit who can see your Story to those on your Close Friends List. On Instagram, if a user is one of your Close Friends, a green circle will be shown around their Story.
Snapchat frequently makes changes to its user interface in an effort to draw in more users. People have turned to the internet to learn the causes of the purple ring on the stories. It just means the person has a tale uploaded that you haven't watched. I'm hoping you get the gist of it. Please let us know in the comment box below if you have any questions.
Our Team DCS includes 5 different writers proficient in English and research based Content Writing. We allow them and encourage them to follow the Entertainment news all day long. Our posts, listicles and even the exclusives are a result of their hard work.