The gangsta-rap artist Snoop Dogg is renowned for projecting a laid-back stoner image. Dr. Dre discovered Snoop Dogg as he was on the rise in the 1990s and helped launch his career by using him on tunes like "Deep Cover" and "Nuthin but a 'G' Thang." Since then, Snoop Dogg has grown to be recognized as a representative of 1990s hip-hop, having written some of the greatest and most successful songs ever, including "Gin and Juice" and "Drop it Like it's Hot."
Snoop continues to enjoy a great deal of popularity today; many people may even perceive him as a refreshingly down-to-earth celebrity by today's standards because of his laid-back demeanor. Snoop doesn't appear to take himself or his fame too seriously. Snoop Dogg constantly draws attention from the public, whether it be for the better or for the worst, whether it be for abruptly changing his stage name to Snoop Lion or for having an unexpected public friendship with Martha Stewart.
Snoop Dogg's skills extend beyond the music industry, too; his charm and charisma have made for some incredible on-screen moments, putting Snoop's acting prowess on full show. Here are our top ten Snoop Dogg movie cameos, which range from Popstar: Never Stop Never Stopping to Half Baked.
Bruno (2009)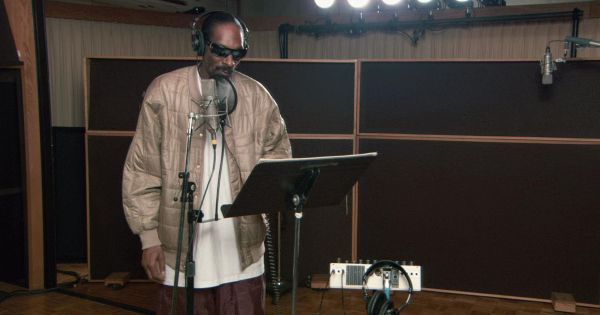 The creator of several blockbuster comedies and outrageous characters recognized for their craziness and frequently obscene actions is Sacha Baron Cohen. Bruno, a flamboyant Austrian fashion reporter who moves to America after being dismissed to pursue a career as a television show host, is featured in his 2009 film, which follows the character of the same name.
In one clip, Bruno can be seen chatting with Snoop Dogg in character as they work together in a studio on a musical endeavor. The final scene, when Bruno's project comes to life, also includes a number of other well-known celebrities, including Snoop. Despite making another brief appearance, Snoop's cool demeanor contrasts with Bruno's outrageousness, leading to an amusing exchange between the two artists.
Futurama: Into the Wild Green Yonder (2009)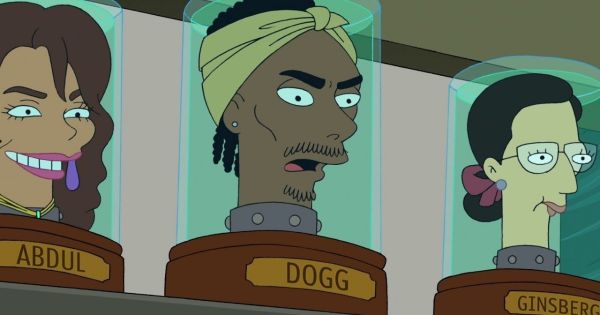 An adult animated television series called Futurama follows a delivery crew as they go on adventures in the year 3127. Fans were understandably thrilled when it was revealed that the series would have its own full-length film, Futurama: Into the Wild Green Yonder. The gang, which takes place in the fictional city of New Vegas, encounters a variety of difficulties along the way, but ultimately must work together to prevent the "Dark Ones" from wiping out their society.
One of the most important futuristic developments in the program is the ability to maintain celebrity talking heads in cylindrical tanks. The way Snoop Dogg is animated is what makes this cameo stand out; he appears as one of the aforementioned heads and interacts with the gang in a funny sequence with Paula Abdul and Ruth Bader Ginsberg.
Half Baked (1998)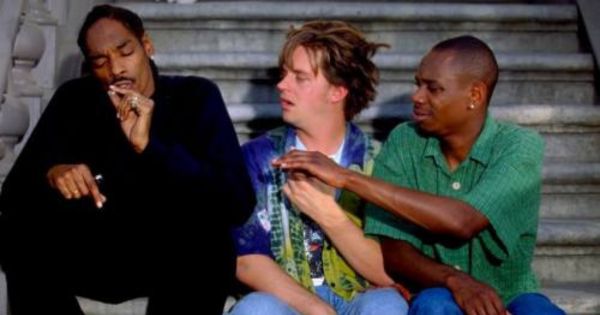 Snoop Dogg, the epitome of the stoner, seems to be the ideal choice for a cameo in stoner comedies. The 1998 film Half Baked follows three friends as they try to clear their comrade after he is detained for giving junk food to a New York City police horse. The pals find themselves in a dangerous scenario that requires them to act when they come up with a scheme that includes selling stolen marijuana.
Snoop Dogg smokes marijuana on a stoop while portraying a character named Scavenger Smoker in one of his earliest film roles. His existence contributes to a joke that Scavenger Smokers "never [have] pot of their own… but as soon as you smoke it, here they come," showing up out of thin air to engage in the activity. Snoop plays a character that enjoys smoking as much as he does in real life in his funny cameo.
Old School (2003)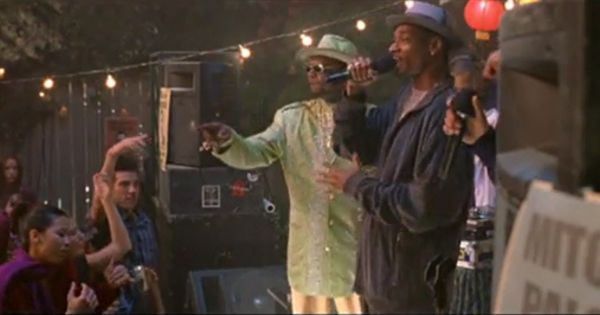 Old School, a comedy movie with a stellar ensemble that includes Will Ferrell and Vince Vaughn, An attorney moves to a new house that, by chance, is close to a college campus when his life starts to fall apart. His residence eventually turns into a lively party place, much to the dean's dismay.
Snoop Dogg makes an onstage cameo and sings for the visitors in the backyard as the housemates throw one of its famous parties. But maybe the most famous part of the action is when Will Ferrell runs out in front of Snoop Dogg in a typical intoxicated antics. Snoop was able to showcase his rap skills in this sequence, and the major characters got into a comical fight as a result.
Pitch Perfect 2 (2015)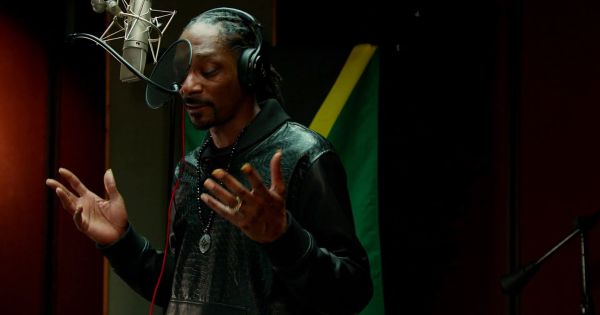 The beloved Barden Bellas, a collegiate singing group of outcasts who revive their failing club into a significant musical triumph, were made famous by the Pitch Perfect film series. The group has already won a national championship by the time Pitch Perfect 2 comes around, and they have their sights set on the World Championship in Europe.
Snoop can be seen working on a Christmas CD with the main character, Beca, in one scene. A new, popular Christmas song from the rapper that mashes up timeless songs like "Here Comes Santa Claus" and "Winter Wonderland" was made possible by the cameo. But in a medley that perfectly complements his and Anna Kendrick's vocal prowess, Snoop raps his own line over the song.
Popstar: Never Stop Never Stopping (2016)
The Lonely Island, a comedy group and musical ensemble that gave the world hits like "I Just Had Sex," are the creators of the upcoming musical mockumentary. In the movie Popstar: Never Stop Never Stopping, Conner Friel and his friends, a fictional musical sensation, achieve instant stardom as "The Style Boyz." The movie is ludicrous and undoubtedly self-aware, satirizing contemporary celebrity society with its purposefully outrageous displays of privilege and riches.
Many celebrities, including Snoop, make self-portrait cameos in the movie. He makes the amusing claim that he is Conner Friel's "Dog Father," meaning that he will be the young musician's mentor.
Scary Movie 5 (2013)
The Scary Movie series features comedic horror movies that mock pop culture references and established horror movie formulas. In Scary Movie 5, the series' final entry, the main character experiences paranormal activity while training for the lead part in a ballet production of Swan Lake. Numerous celebrities, including Lindsay Lohan, Charlie Sheen, and of course Snoop Dogg, participate in the movie.
In this scene, Snoop is seen as stoner Ja'Marcus alongside the late Mac Miller; their chemistry is palpable as they search for marijuana in the woods and make an unexpected find.
The Addams Family (2019)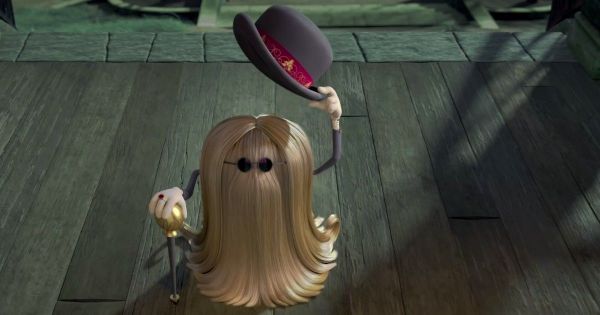 The Addams Family has been a fan favorite for several generations; based on the original Charles Addams drawings, this sinister family has appeared in numerous various adaptations, from a TV series of the same name in the 1960s to the 2022 Netflix release Wednesday. The Addams Family, a 2019 adaptation, had a fresh and enhanced animation style that brought a touch of fun to a family known for being quite somber.
Cousin Itt, a character distinguished by his floor-length hair and bowler hat, was portrayed by Snoop Dogg. Cousin Itt is renowned for speaking in a language that only members of his family can understand, and in this instance, Snoop fully nails it. His words are completely incomprehensible, and the small creature is made likable by his innate charm.
The SpongeBob Movie: Sponge on the Run (2020)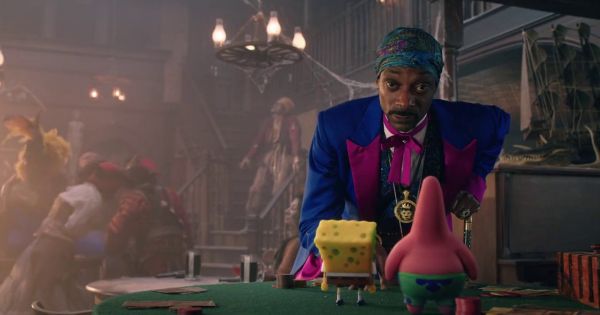 SpongeBob and his friend Patrick set out to rescue Gary from a place called Atlantic City in The SpongeBob Movie: Sponge on the Run. When Poseidon kidnaps Gary to use for his anti-aging slime, SpongeBob sets off on a wild adventure that including talking tumbleweeds, pirates, and even a few cameo appearances from famous people.
Snoop Dogg plays The Gambler in this instance. When SpongeBob and Patrick enter the Bikini Bottom Club, they notice him dressed in a purple suit and performing on stage there. Even though it was brief, his cameo was funny. Observing the gangster rapper chit-chat with the cuddly marine animals helps contrast the characters' innocence with the club's purported harshness.
Turbo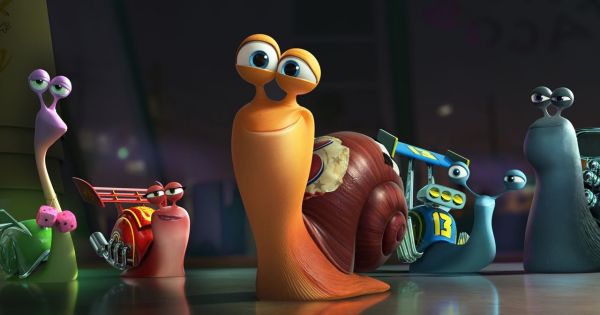 The 2013 film Turbo centers on a snail who, in spite of his physical limitations, harbors a desire of competing in genuine races. Theo the snail finally develops super speed, and he is able to demonstrate his prowess by winning the Indianapolis 500, one of the largest races in the world.
Another snail with a reputation for racing is Smoove Move. Smoove Move, voiced by Snoop Dogg, is as calm and laid-back as you'd imagine. With his neon green shell and purple body, he stands out among the other racing snails and makes a comical addition to the cast of celebrity appearances.
Our Team DCS includes 5 different writers proficient in English and research based Content Writing. We allow them and encourage them to follow the Entertainment news all day long. Our posts, listicles and even the exclusives are a result of their hard work.