These folks rarely come out looking very hi-fi or modernistic when it comes to public appearances but their garage has a different story to share altogether. After all –  it's all about the ride to work or during work or just a break from the hectic schedules. So here is a list of the most expensive cars of South Indian celebrities you can lust after:
1. Udhayanidhi Stalin
The very famous producer and actor ( also a grandson of DMK Chief- Mr. M Karunanidhi) is bound to be on the most expensive car list down south. He is a proud owner of a humongous tank of a car known as the Hummer.
Hummer H3 – Rs. 75 Lakhs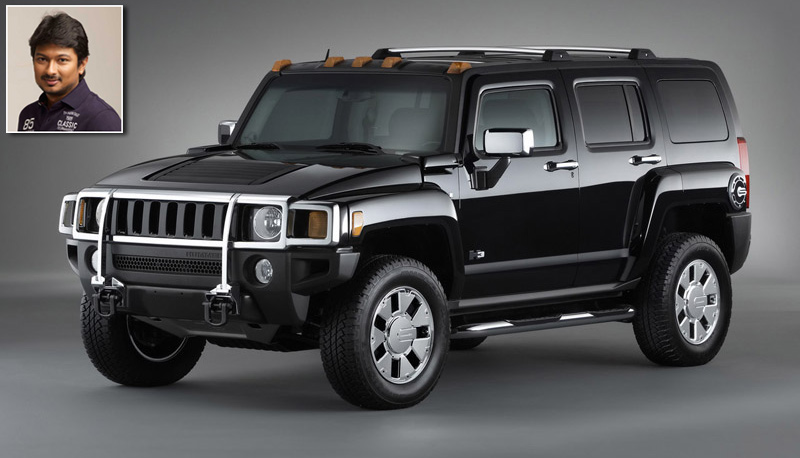 2. Vijay
Vijay is not simple at all when it comes to his choice of cars. He loves to be a class apart regardless of how his movie roles might define him as. Rolls Royce Phantom is his precious baby!
Rolls Royce Phantom –  Rs. 3 crores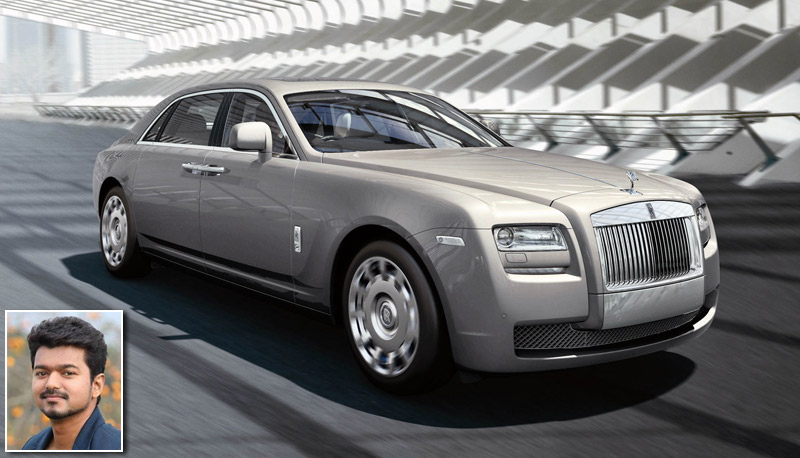 3. Suriya
Suriya, who is also one of the most down to earth fellas, loves to drive an Audi for a change. There is a speculation that the car has been gifted by the company to Suriya as a part of their promotions. But we sure as hell know he deserves it.
Audi A7 – Rs. 85 lakhs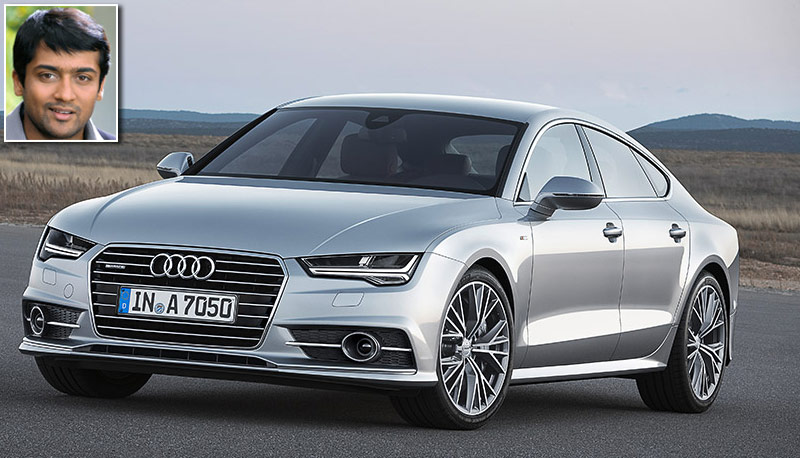 4. Vikram
He is not your ordinary car collector, he has a strong penchant for Audi only. Amongs all of his Audis we pick out Audi R8, the sports model as his biggest collection piece. He does maintain a rather high standard when it comes to movie roles or cars!
Audi R8 – Rs. 2. Crores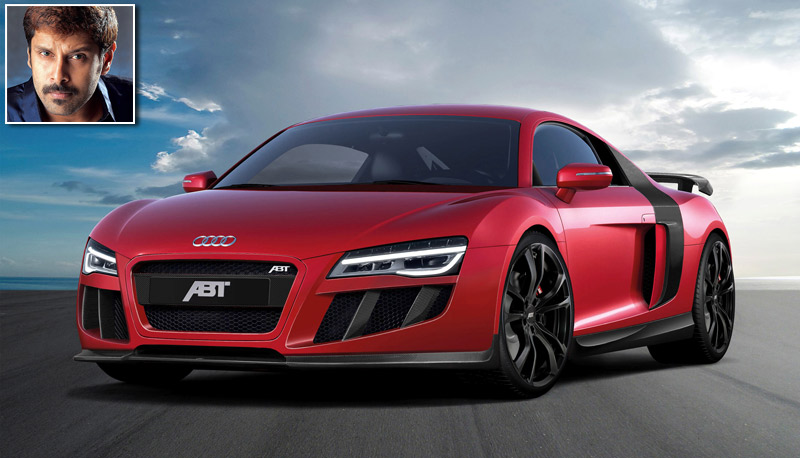 5. Dhanush
Our favourite son-in-law is another Audi lover. He is also proud owner of a Bentley and Jaguar. He is quite the simpleton with a little love for classic cars.
Audi A8 – Rs. 1.7 Crores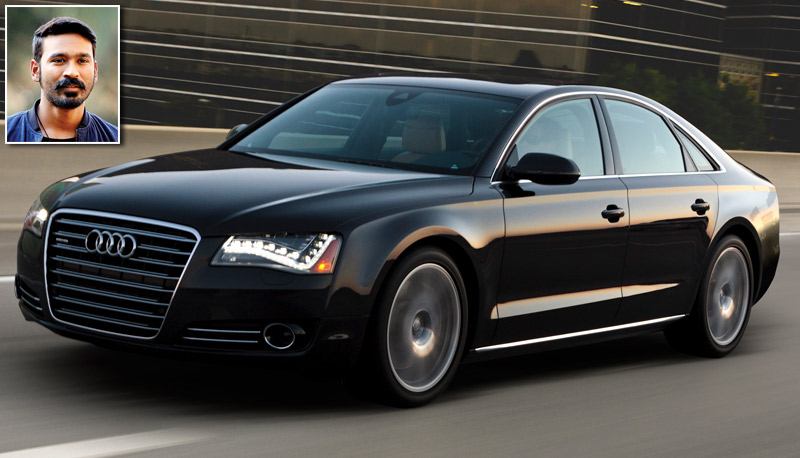 6. Trisha
Trisha has this stately BMW to show for her long and successful career in cinema. Well, BMW was a good choice to showcase the idea. We have heard she has bought a Mercedes as well after the BMW.
BMW 5 series – Rs. 1 Crores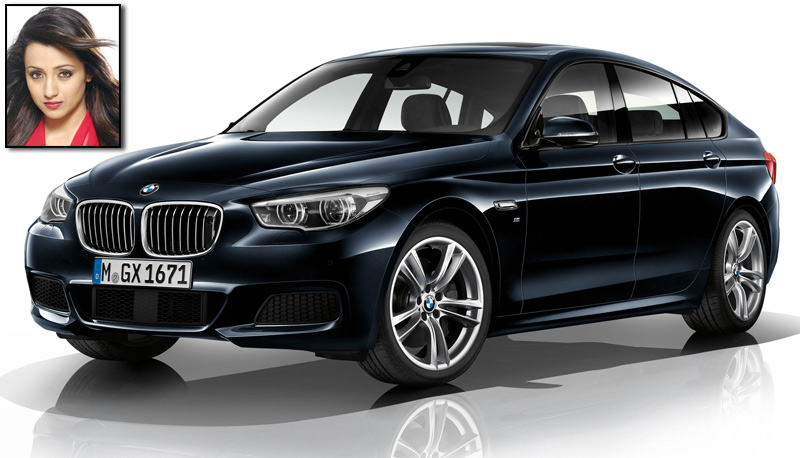 7. Santhanam
He might have started by acting in a supporting role, but he made sure that his car would be the big guy. The Range Rover Evoque, is a beastly SUV that makes you look larger than life!
Range Rover Evoque – Rs. 40 Lakhs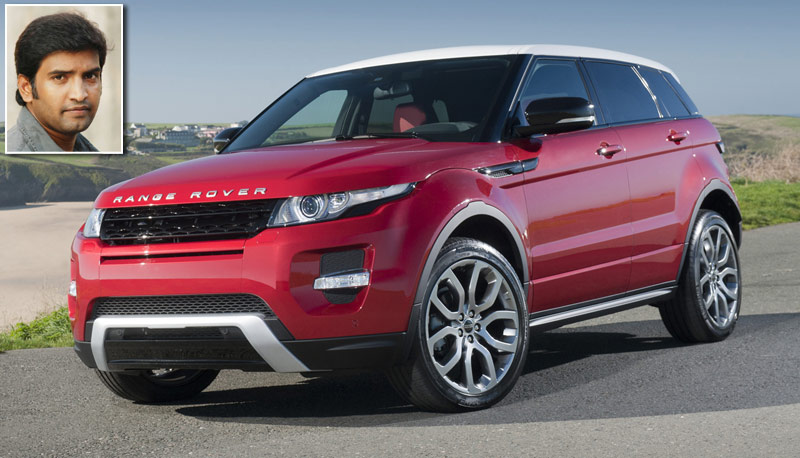 8. Harris Jayaraj
Music director Harris is no less when it comes to buying a car. He has imported this sweet Lambi to feed to his automobile addiction. He also ensured that some officials from the company come down to Chennai to safely remove the vehicle from its container.
Lamborghini Aventador LP700  – Rs. 5 Crores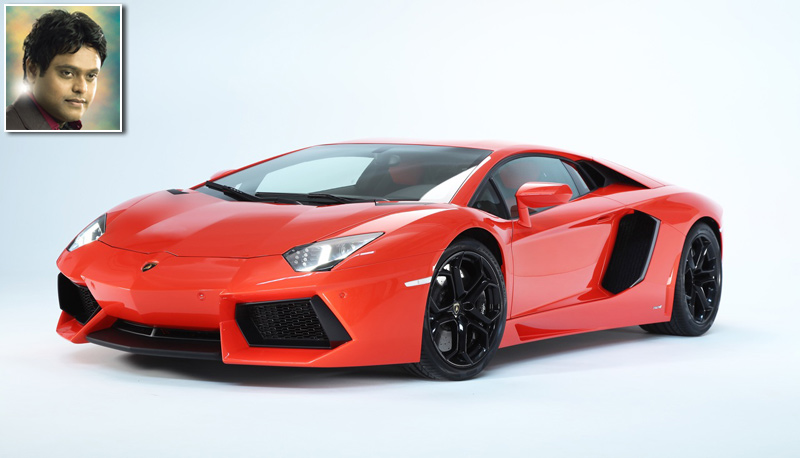 9. Yuvan Shankar Raja
It's not just his style of music, but also his choice of cars that we are in love with. He loves GT and before owning this Aston Martin, he had a BMW AW650i. Kudos Yuvan!
Aston Martin  N420 vantage – Rs. 2 Crores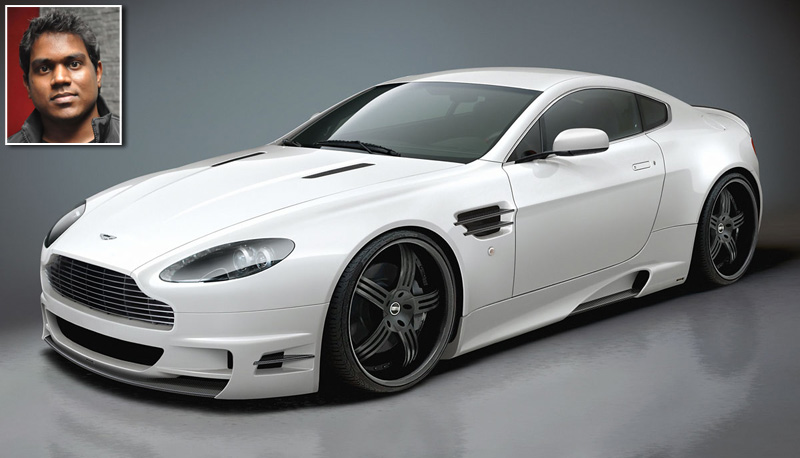 10. Mohan Lal
Fondly known as Lalettan, Mohan Lal loves to spend his money on buying costly exotic cars. He owns a Face-lifted version of Mercedes Benz S350. The car's major rivals are Audi A8 and BMW 7 series.
Mercedes Benz S350 – Rs. 1.5 Crores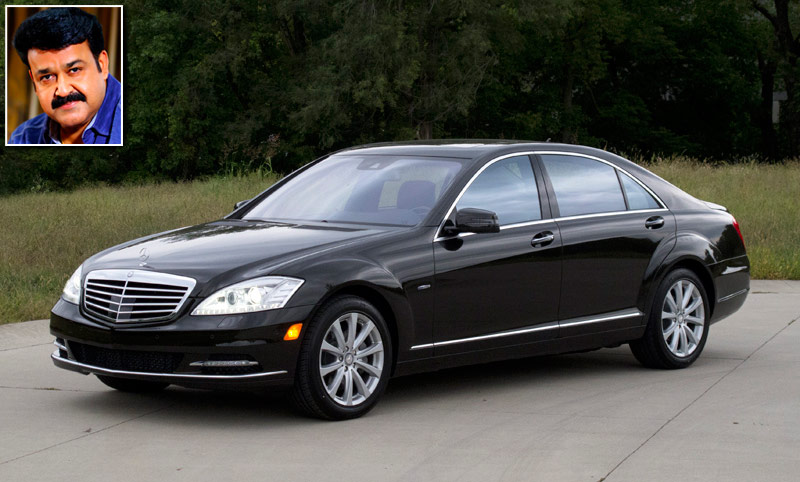 11. Mammootty
He owns nearly 369 cars till date and has recently bought the first Maruthi 800 ever got in a lucky draw. Do we really need to say more after 369 cars?!?
Jaguar XJ-L Caviar – Rs. 1.5 Crores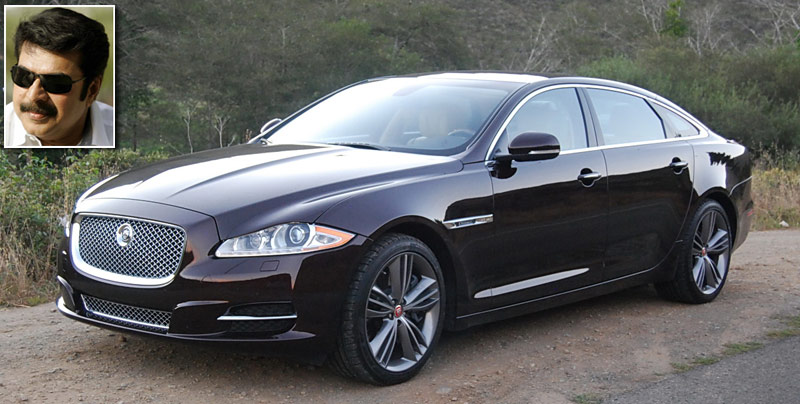 12. Prithviraj
Replacing the Audi Q7 with a Porsche Cayenne and appearing at a friends wedding was the best car display. Our cute 'classmate' know just how to woo the audience.
Porsche Cayenne – Rs. 1.4 Crores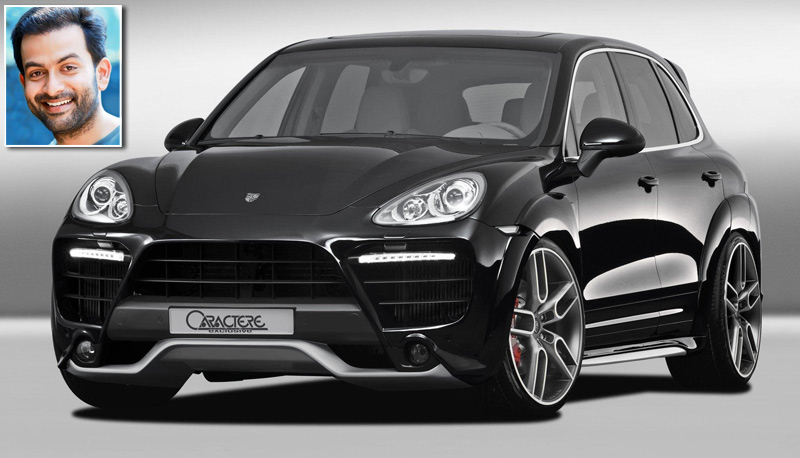 13. Allu Arjun
Bunny is no kid when it comes to buying precious cars. This BMW X6 is a luxury crossover and is tagged as a sports activity coupe. He rides this luxurious monster with the license number plate 666.
BMW X6 – Rs. 1 Crore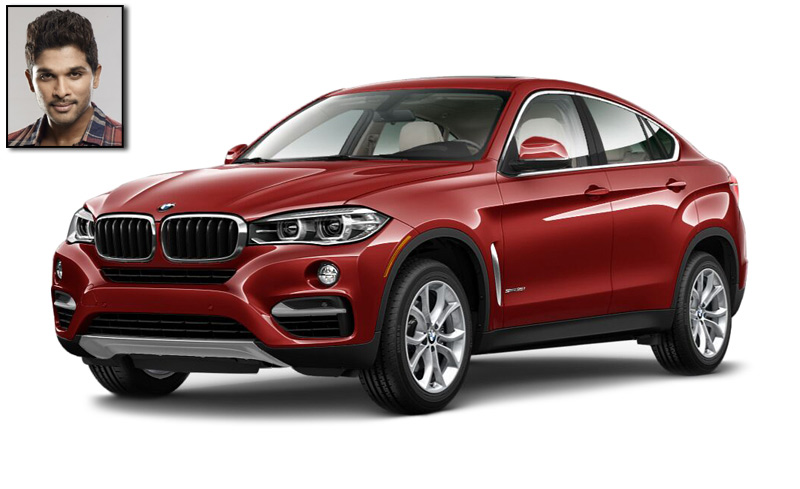 14. Mahesh Babu
His wife gave him one of the best gifts ever. The first ever Range Rover in India on his 36th birthday. Obviously it's his priced possession.
Range Rover – Rs. 2 Crores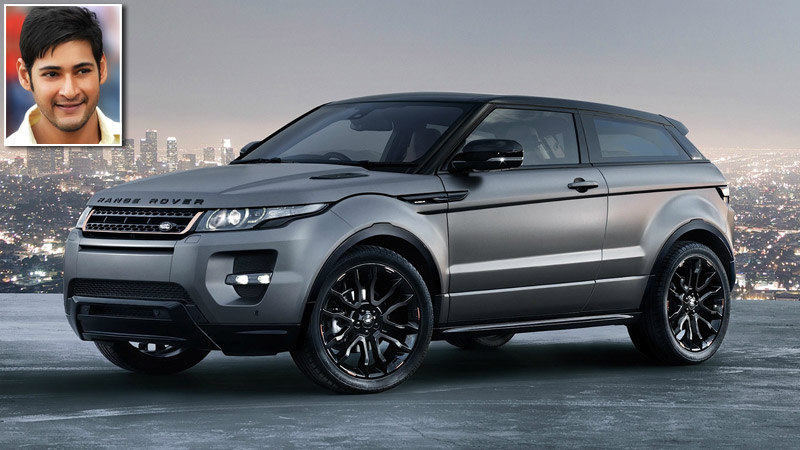 15. Ravi Teja
From rags to riches, this star has definitely learned the art of possessing a good four wheeler. Mercedes S class is the way to go when you are on display!
Merc S class- Rs. 1.5 Crores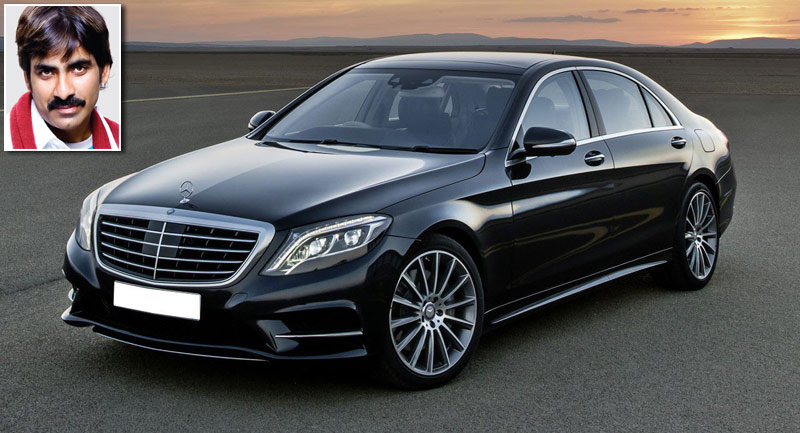 16. Pavan Kalyan
The stylish power star can't be left behind in this car chase. He has two Benz cars and one skoda car totaling the valuation to 2 Crores.
Audi Q 7 – Rs. 85 Lakhs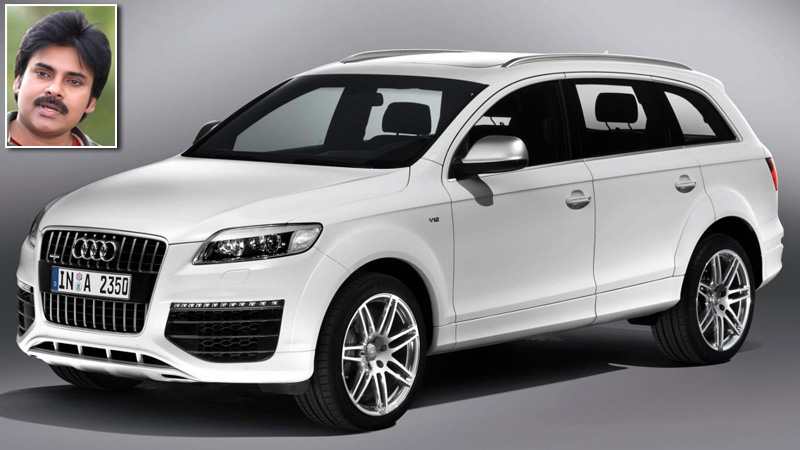 17. Jr. N.T.R.
Jr. NTR loves the muscle power be it his own or that of his vehicles. He owns a lot of fast paced bikes and cars and his recent addition of the Porsche makes him look like the 'young Simham'.
Porsche 911 – Rs. 2.5 Crores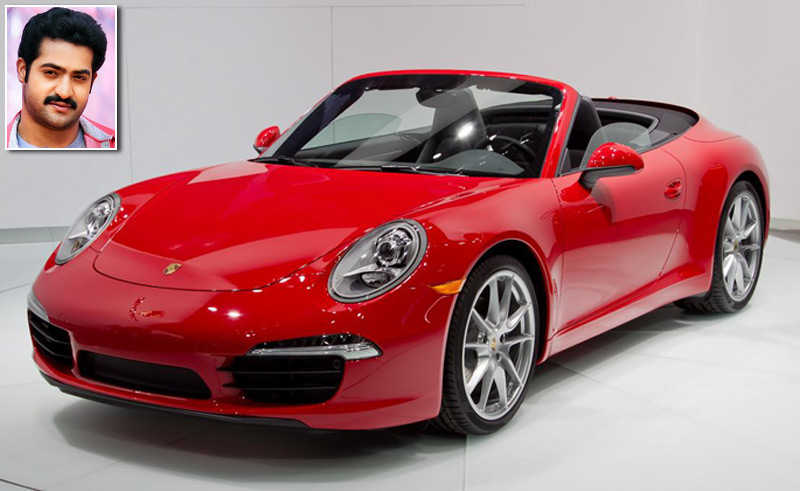 18. Naga Chaitanya
The budding actor and son of Nagarjuna, has joined the car collection with a big brand. He is still has a long way to go in collect more precious cars.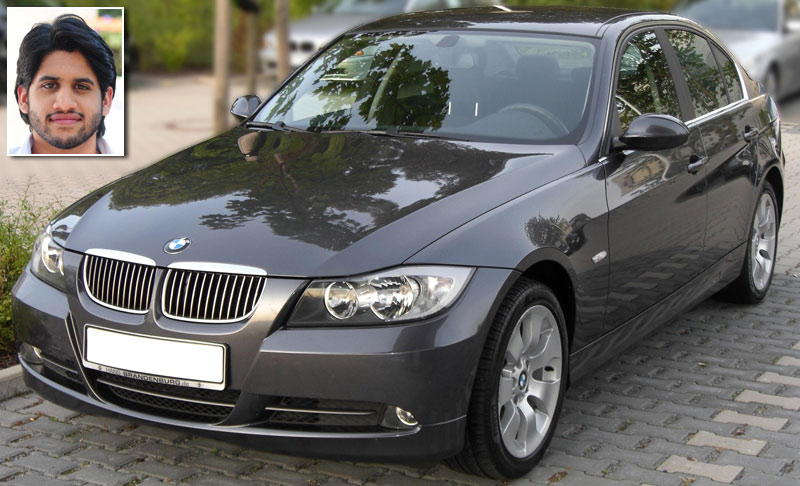 BMW 325 – Rs. 60 Lakhs
19. Chiranjeevi
Megastar Chiranjeevi has a lot of cars mostly for his kids. But his is no less fancy, he has been gifted two very grand cars including a Rolls Royce Phantom.
Rolls Royce Phantom – Rs. 3 Crore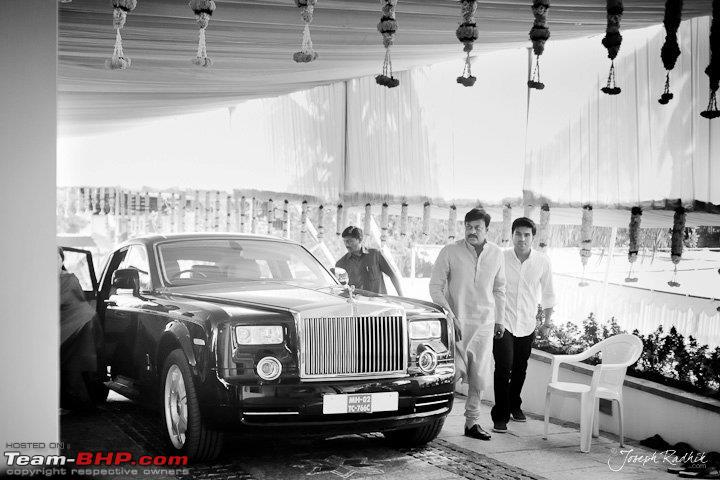 20. Bala Krishna
Bala Krishna or Balayya is also a car addict. He has a Porsche Panamera and a BMW 7 series. The 'Lion' always comes in style.
BMW 7 series – Rs. 1.5 Crores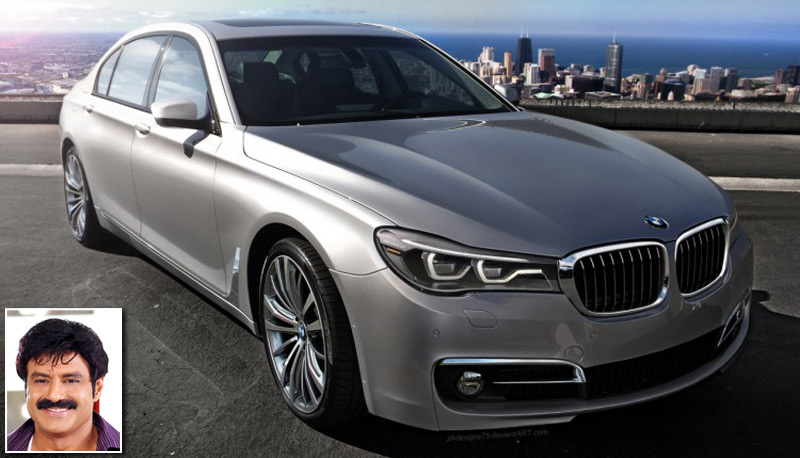 21. Kamal Hassan
The very famous Tamil actor has made great movies and bought many cars which keep getting replaced with every new movie release. He currently owns an Audi R8 and a Hummer H3.
Audi A8 and Hummer H3 – Rs. 2 crores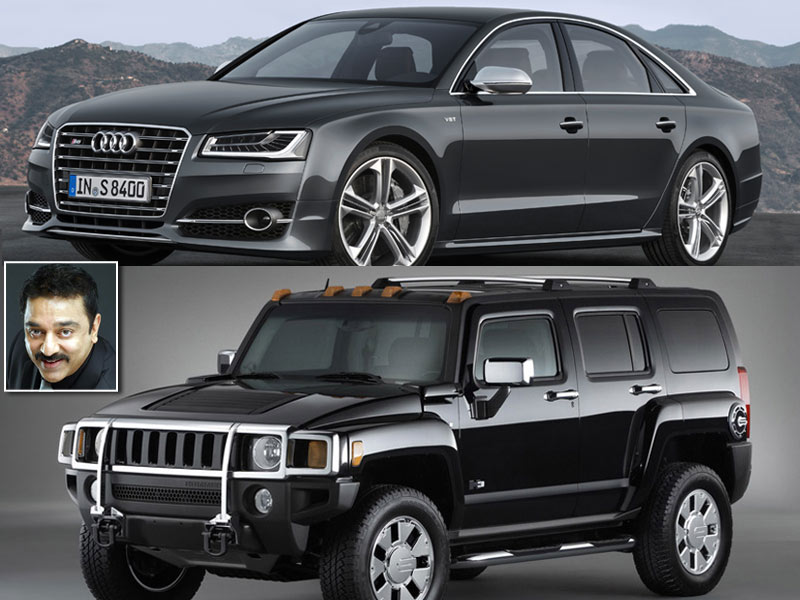 22. Ram Charan Tej
Ram Charan Tej has managed to keep his love for cars alive. He was gifted an Aston Martin for his wedding after which he bought the first Range Rover Autobiography edition in India. 'Magadheera' to mega car chaser Ram certainly has a different style.
Aston Martin V8 Vantage and Range Rover Autobiography – Rs. 5.8 Crores

23. Prabhas
After the success of Bahubali series, Prabhas is on cloud 9. He owns a Rolls-Royce Phantom which he has customized and it cost around 8 crore Rs.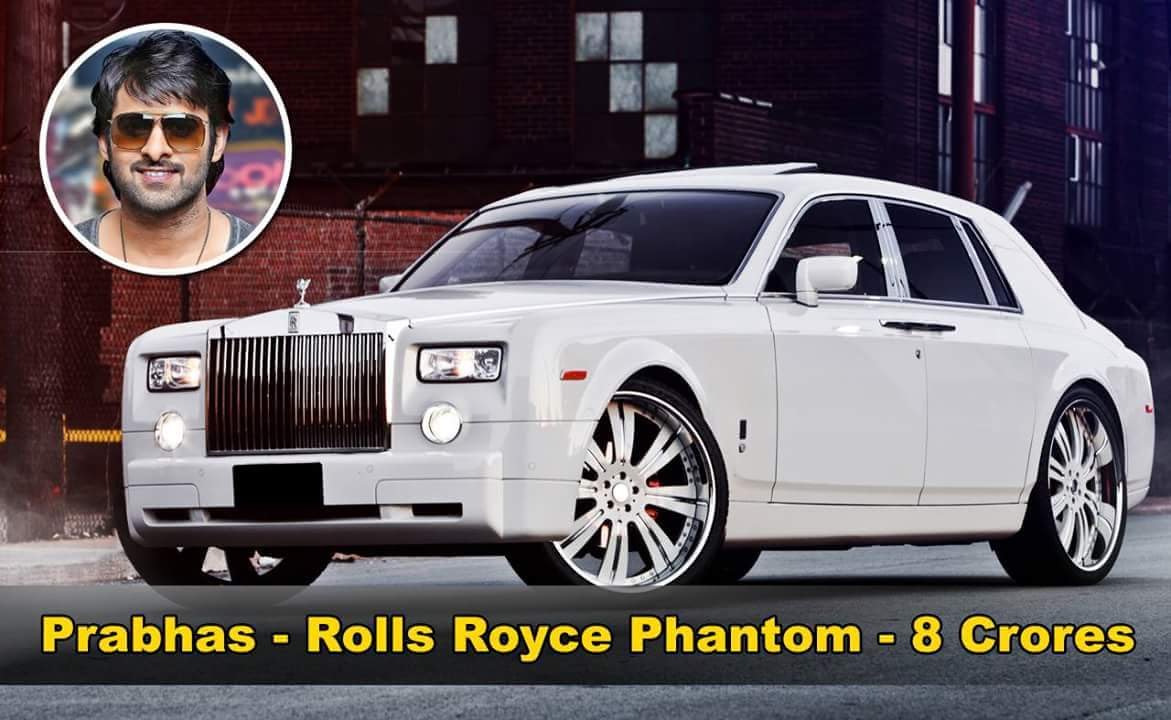 Above all, simplicity still wins- Rajnikanth owns a FIAT Padmini Premiere still !! He does own 7 other cars but
this one is his favorite.