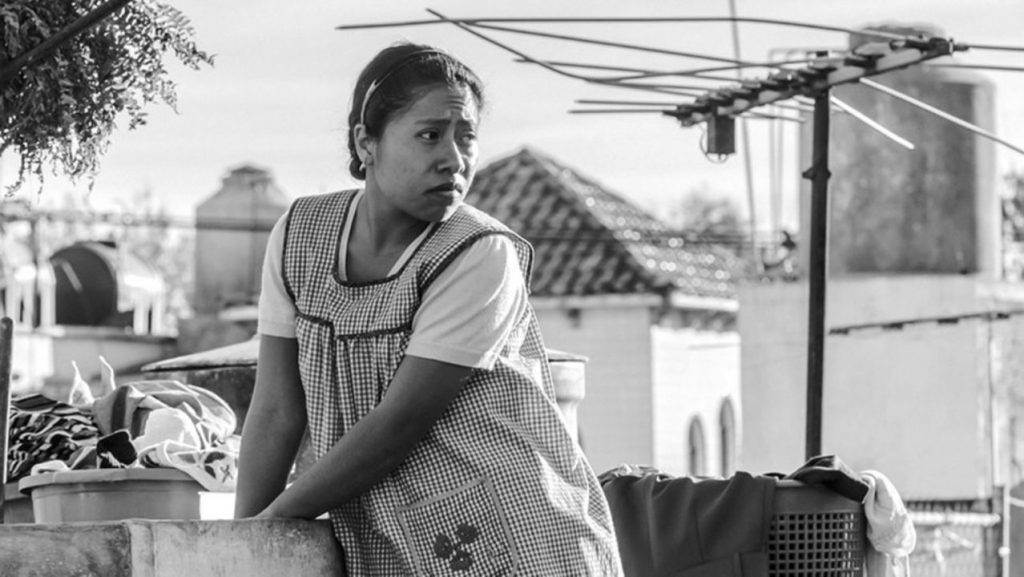 24 Best Spanish Movies on Netflix | Learn Spanish While Chilling
From their budgets, production design, genres, acting skill, expanding presence in the Academy, and the number of cult classics they've had so far, we've seen Spanish films evolve and adapt to the expectations of their audiences since the beginning of time. It is not a stretch to say that Spanish-language films are among the most frequently watched films in the world, given that Spanish is also one of the most widely spoken and understood languages on the planet.
If you want to try something new in the movie, Spanish cinema is a terrific place to start. It's a fantastic method to find new actors or directors. Netflix, fortunately, provides a large collection of films from Spain, Mexico, and South America. Their collection is rather extensive, with films from a wide range of genres. With that in mind, here is a list of great Spanish movies on Netflix that you can watch right now. There are comedic Spanish films, scary Spanish films, Spanish lesbian films, Spanish love films, and Mexican films on the list. Hulu and Amazon Prime have a lot of these movies as well.
It's Now or Never (2015) [Ahora o nunca]
'It's Now or Never' is a romantic comedy set in Spain that chronicles the story of Alex and Eva. They decide to marry in the English small village where they originally met after dating for several years. When all flights to England are canceled, the rest of the film focuses on how Alex's extended family will make it to the wedding in time. "It's Now or Never," directed by Maria Ripoli, is a fun comedy that will have you smiling at the conclusion. This is the place to be if you want to unwind and laugh.
7 Anos (2016)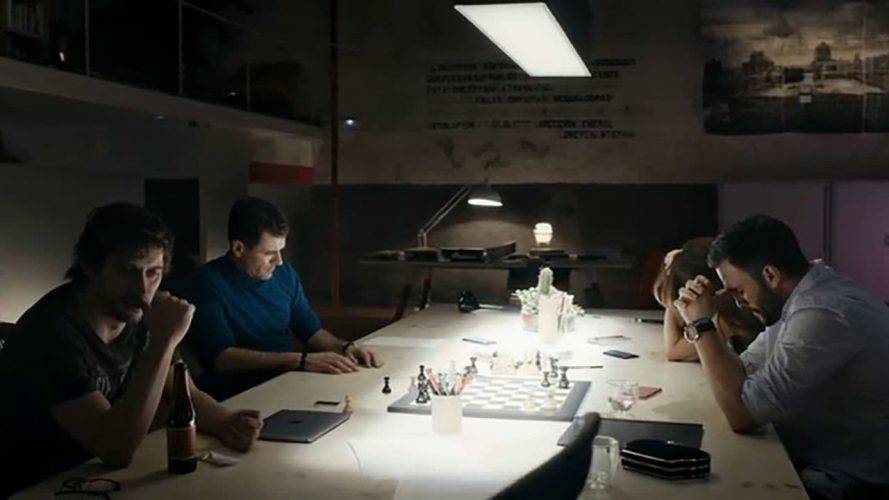 Consider the following scenario: a highly successful firm with four founders who all have identical qualifications, all of whom are blind, and substantial tax fraud has been discovered. '7 Anos' is about the right vs. wrong problem, and who should turn themselves in to save the other three. Faced with a lack of options and a growing conflict of interest, the four friends employ a mediator to choose who should bear the brunt of the four of them while saving the other three. Perhaps '7 Anos' is the cinematic equivalent of how to make up for a mistake with another mistake. Thoughts?
100 Meters (2016)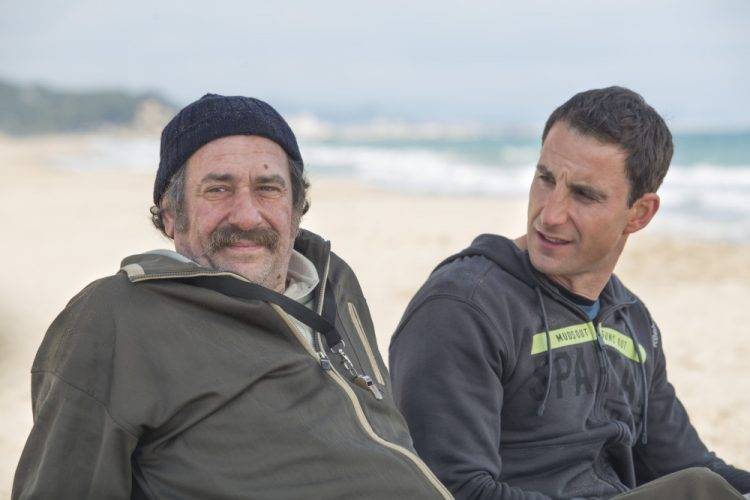 '100 Meters,' an awe-inspiring true story that will move you to your core, tells the story of Ramon, a man diagnosed with multiple sclerosis. As his condition worsens, even simple walks across the street become difficult for him. He is officially informed that he will soon be unable to walk even 100 meters. Inma seeks Manolo's assistance, and Manolo gradually and methodically inspires Ramon to begin walking, and Ramon soon joins the gym and makes good progress. Manolo takes it upon himself to train Ramon for the prestigious Iron Man competition – 3.8 kilometers of swimming, 180 kilometers of cycling, and 42 kilometers of running — over Ramon's reluctance but at Inma's request. He goes on to win the competition, making him the first person with Multiple Sclerosis to do so.
1898: Our Last Men in The Philippines (2016) [1898: Los últimos de Filipinas]

This film is set in 1898, when, due to a variety of causes, sections of the Philippines that were under Spanish occupation began to fall under local control. Spain dispatches a small company of soldiers led by Captain Morenas and his deputy Lt. Cerezo to Baler, one of the last towns still under Spanish control, in an attempt to salvage their losing territory. The local belligerents assault largely at night, giving the unit time to establish a foothold in the local Church and conduct the struggle from there. Apart from the belligerents, the Spaniards must to contend with harsh climatic conditions and heat, which they appear to struggle with.
Boy Missing (2016) [Secuestro]

'Boy Missing' is a crime thriller about a deaf and mute boy named Victor who is discovered wandering the streets by law enforcement forces. He turns out to be the son of one of the top attorneys, Patricia. Victor then informs the cops that he was kidnapped by a man while on his way to school, but he doesn't say anything further. The police detain a prime suspect, who is eight months pregnant, but are forced to release him due to a lack of evidence. In order to bring the perpetrator to justice, Patricia will have to pull some strings by reuniting with her ex-lover. 'Boy Missing' was well-received for its ominous undertone and thrilling experience.
Coco (2017)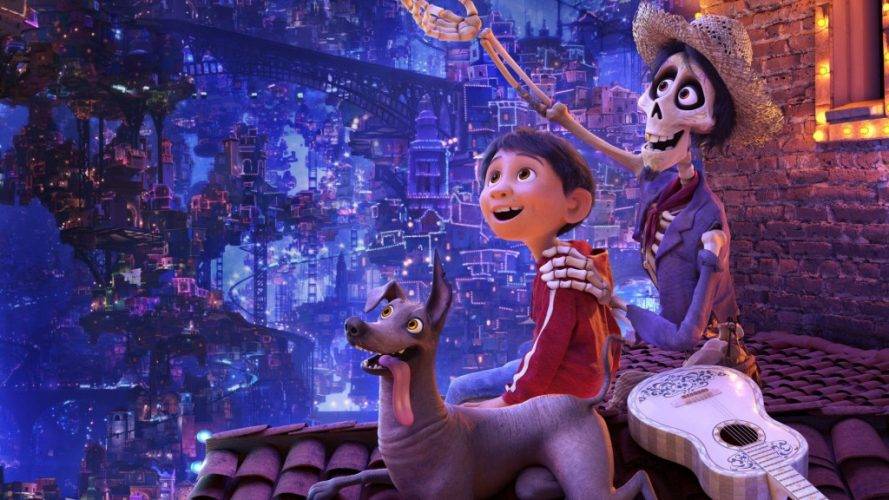 I've said it before, and I'll say it again: 'Coco' is without a doubt one of the finest Spanish films of all time. In reality, the Spanish version is far superior to the English version, thanks to better-localized lyrics, lines, and many of the film's trademark entertaining moments. The film centres around Coco, a little boy with a passion for music who accidentally strums his great-great-guitar, grandfather's causing him to be "banished" to the Land of the Dead, where his ancestors' ghosts now reside.
People on the Land of the Living summon their loved ones with a benediction every year on the anniversary of his disappearance. Coco will need a blessing to return home, and he will have to meet his great-great-grandfather before returning to the Land of the Living. 'Coco' has a high emotional quotient, with sensitivity and affection that one rarely expects from an animated film. If you haven't seen the movie yet, now is a good opportunity to do so.
Elisa And Marcela (2019)

'Elisa And Marcela,' one of Netflix's most important original films, follows the story of Spain's first-ever same-sex marriage. The two main characters are ladies who meet as friends at first, but quickly realize that their relationship is more than just friendship and that they are in love. They manage to keep their feelings for each other hidden for 15 years before one of the ladies dresses up as a male, marries the other, and obtains the appropriate paperwork. The script is the film's biggest flaw. It does not provide us with emotionally compelling sequences in which we can fall in love with the protagonists. Because this is a true story, it must be delivered in a way that makes viewers want to watch it.
Like Water for Chocolate (1992) [Como agua para chocolate]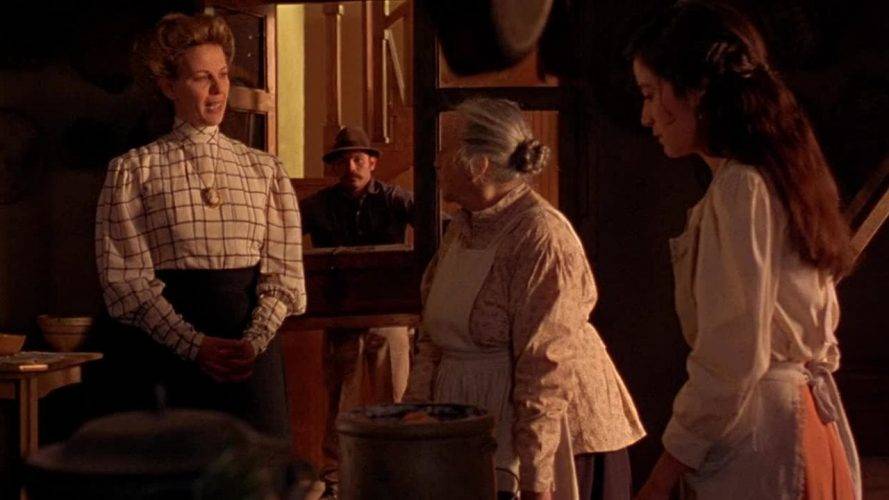 In the early 1900s, a girl named Tita is born into a household in rural Mexico. Her father dies shortly after her birth, leaving Mama Elena as her sole survivor, and Tita as the family's youngest daughter. According to family tradition, the family's youngest daughter never marries and cares for her mother until she dies. Tita develops feelings for a man named Pedro as she grows older, but they are unable to marry according to convention. Pedro is later married to Tita's older sister and moves in with them to be closer to Tita. Tita is heartbroken when her sister gives birth to Roberto, whom she raises as if he were her own child, but she is much more heartbroken when Roberto is sent away with the rest of the family and dies while she is away. Tita then falls in love with a man named Dr. Brown, but after Mama Elena's untimely death, she returns to Pedro. 'Like Water for Chocolate' is widely recognized as one of Spain's most critically praised and financially successful films.
Our Lovers (2016) [Nuestros Amantes]

Carlos and Irene happen to run into one other in a coffee shop. They form a strong friendship and begin having small talk and walks together, but they do not fall in love. The terms of their so-called "friendship" are simple: they won't discuss about their pasts; they won't ask each other their birth names; they won't communicate with each other using contemporary technology; and they won't fall in love with each other. Later, Irene discovers that Carlos is Maria's husband, who was in love with Irene's lover, Jorge. Jorge and Irene recently divorced, citing his newfound love as the reason. Carlos and Irene must choose between preserving their previous relationships and forming a new one together.
Palm Trees in the Snow (2015)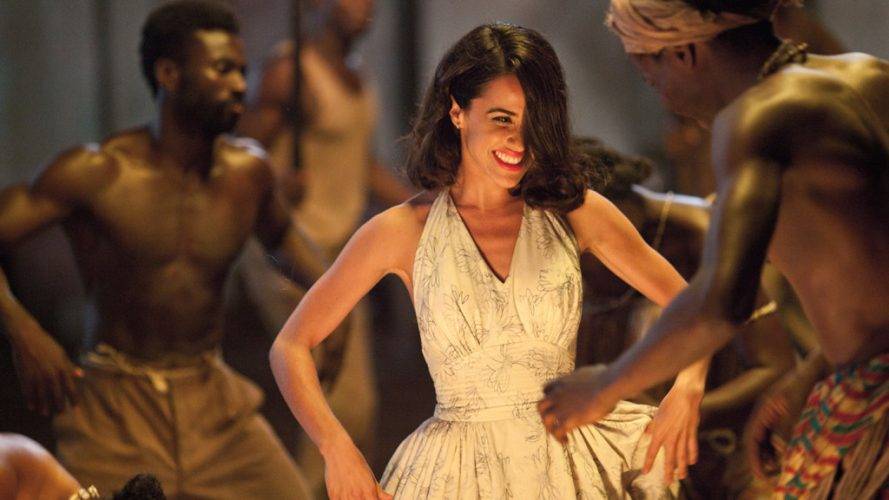 This film follows Killian, a young guy who travels in Equatorial Guinea with his older brother in 1958, based on the novel of the same name by author Luz Gabás. They both arrive on a chocolate farm to work, but life (and love) intervenes. "Palm Trees in the Snow" is a fantastic film about the impact of Spanish colonialism. This film offers a wonderful plot accompanied by a terrific cast, in addition to great camera work and sound effects. Prepare yourself for a heartbreaking narrative if you choose this one.
Retribution (2015) [El desconocido]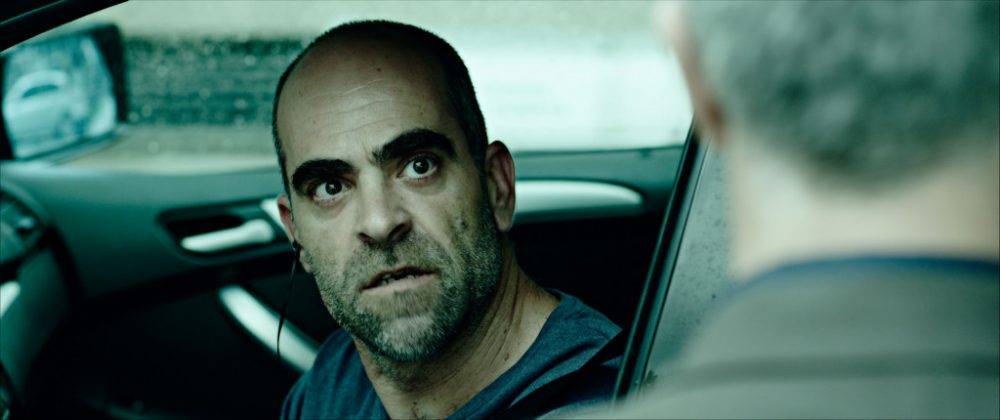 Carlos works as a bank executive and drives his children to school. When Carlos receives a call on a phone that was planted in the car without his knowledge, the entire family is in the car. Unless Carlos wants the car to blow up, the stranger who had called him demands a lot of money. As he approaches the school and refuses to allow Marcos, his son, depart due to the imminent threat, he talks to a buddy on the way about the problem, and his car is blown to bits as soon as their discussion concludes. Carlos must find a method to safeguard his family while also remitting the money, or face the repercussions. 'Retribution' doesn't have a particularly original premise, and we've seen a similar adaptation in a number of Hollywood films. Nonetheless, in terms of Spanish cinema, it's an exciting experience.
Roma (2018)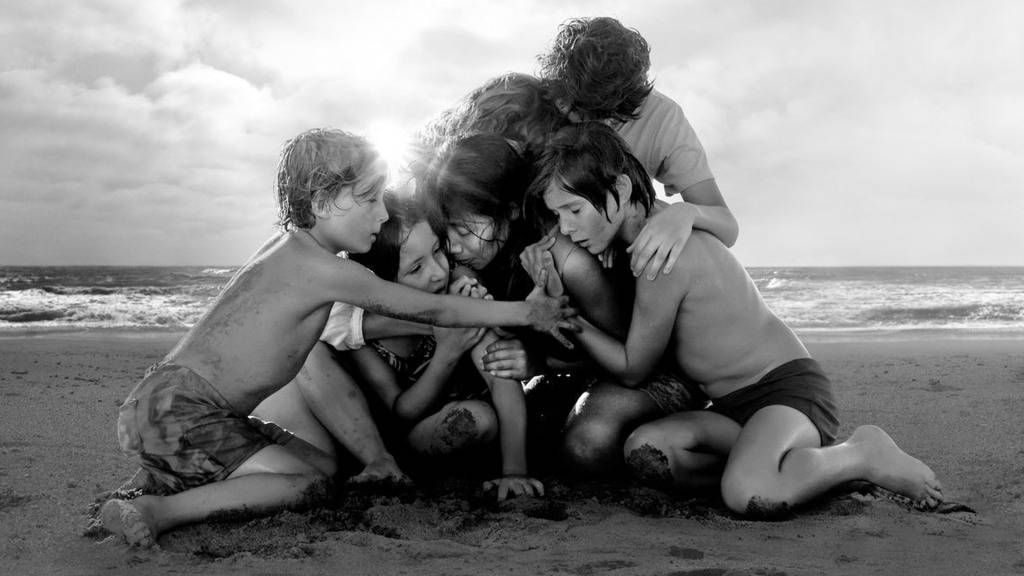 'Roma' is the picture that helped establish Netflix as one of the world's most influential film studios today. Alfonso Cuaron has directed a number of films, but none of them are as personal or emotionally absorbing as this one. The film's plot revolves around a middle-class Mexican family in Mexico City with a very committed maid named Cleo. When the father of this family abruptly quits one day, the mother is left to raise the children alone. We follow the family's lives as the youngsters learn to grow up in Mexico's difficult political environment. Aside from this family, the filmmaker uses the character of Cleo to show us the plight of working-class women. The great love shared between this family and Cleo is the one thing that will keep you coming back to this video. This film's camerawork, which was also done by Cuaron, is stunning.
Seventeen (2019)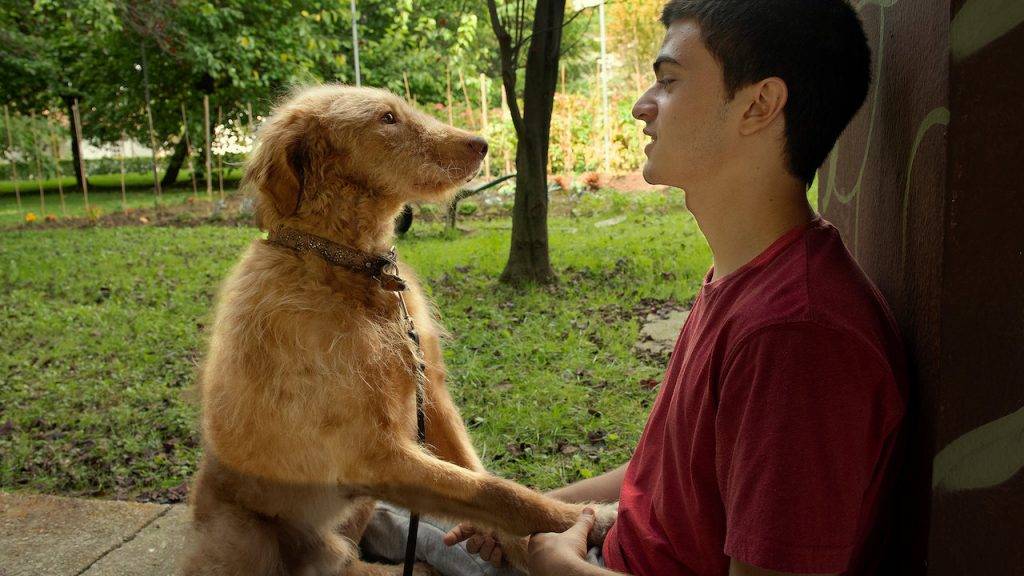 Daniel Sánchez Arévalo's film 'Seventeen' is about a boy who lives in a juvenile detention center. Hector, the youngster in question, falls in love with a dog he sees at an animal rescue center and decides to flee his confinement in order to find it. We follow Hector as he overcomes a number of challenges on his quest to finding this dog, joined by his brother Ismael. This film's visual effects, combined with the underlying warmth it radiates, make it an engaging viewing.
Sexo, Pudor y lágrimas (1999)

This epic film features several characters and illustrates the interwoven relationships between them, making it a truly complicated fight of the sexes. Tomas recently relocated to Mexico and is presently staying with his friends Carlos and Ana, who are experiencing marital difficulties. Tomas used to date Ana, and when Carlos sends him out, he attempts to get closer to her. Instead, Ana departs for the home of her friends Miguel and Andrea, who are also dealing with marital issues. Meanwhile, Miguel is ejected by Andrea, and after some time, persons of different sexes are stationed in two opposing houses on the same street. 'Sexo, Pudor y Lágrimas' is a road seldom traveled that is both humorous and serious.
The Chosen Ones (2015) [Las elegidas]

'The Chosen One,' in a strange manner, is a story about damaged relationships, as it opens with Ulysis and Sofia in a relationship. Ulysis' family business, it turns out, is to use Ulysis as a bait to lure females into the flesh trade. Sofia finds herself in the prostitution business without knowing much about the family and feels misled. Ulysis' father agrees to let Sofia depart on one condition: Ulysis must find another girl to take her place. Ulysis then honeytraps Marta and releases Sofia, claiming to adore her. Things aren't the same as they used to be, and Sofia is caught between a rock and a hard place.
The Fury of a Patient Man (2016) [Tarde para la ira]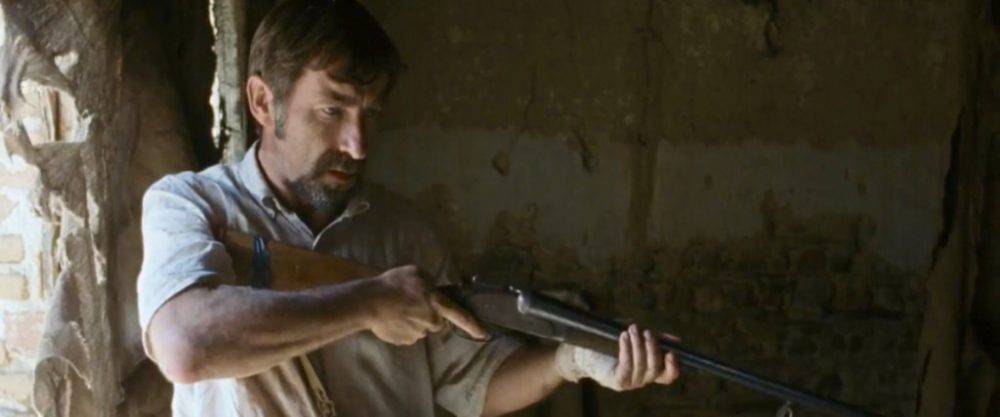 'The Fury of a Patient Man,' an exciting story at first, begins with Ana, a single mother who lives with her son and works as a bartender in a rather ordinary life. Curro, her boyfriend, has been in prison for eight years for robbing a jewelry store and is set to be freed. Jose, a peculiar but compassionate and pleasant man, has recently visited her cafe and befriended her, making her feel protected despite the fact that Curro is not present. She has to choose between making apologies with Curro and starting a new life or moving in with Jose. She chooses the latter, oblivious to the dark truths Jose has hidden in his closet.
The Invisible Guardian (2017) [El guardián invisible]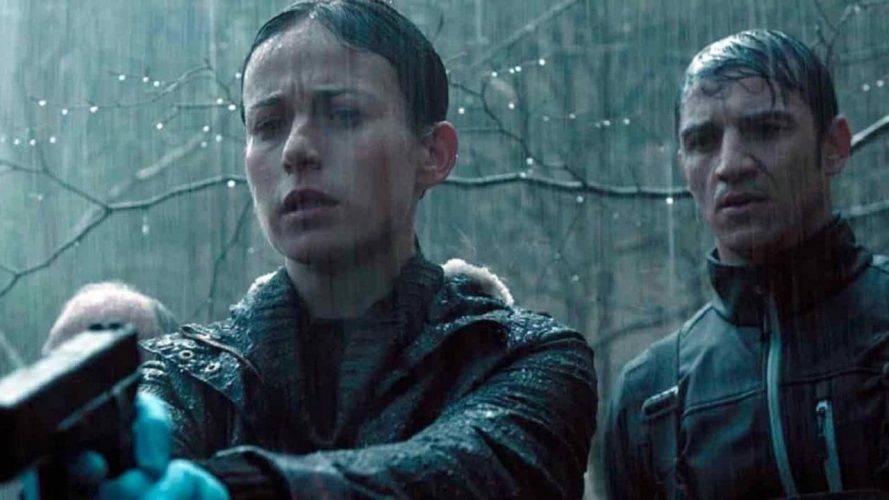 'The Invisible Guardian,' another thriller on this list, tells the story of Amaia Salazar, a former FBI agent who works as a police inspector in Navarra, Spain. Despite her reservations, she must return to Baztan, where the death of a 13-year-old girl has been discovered, along with bits of evidence that like those found in another murder a few weeks before. Amaia's birthplace has reportedly always been rife with superstitious rituals, cult activities, and her worry that there may be a serial killer on the loose because a few more victims have been discovered. Her past is also unsettling, as she had experienced similar abuse as a child, and her suspicions are more closer to her than she thinks. 'The Invisible Guardian' is not a nail-biting experience, but it does begin to resemble 'Hannibal' — the TV series. To learn more, watch the video.
The Invisible Guest (2016) [ Contratiempo]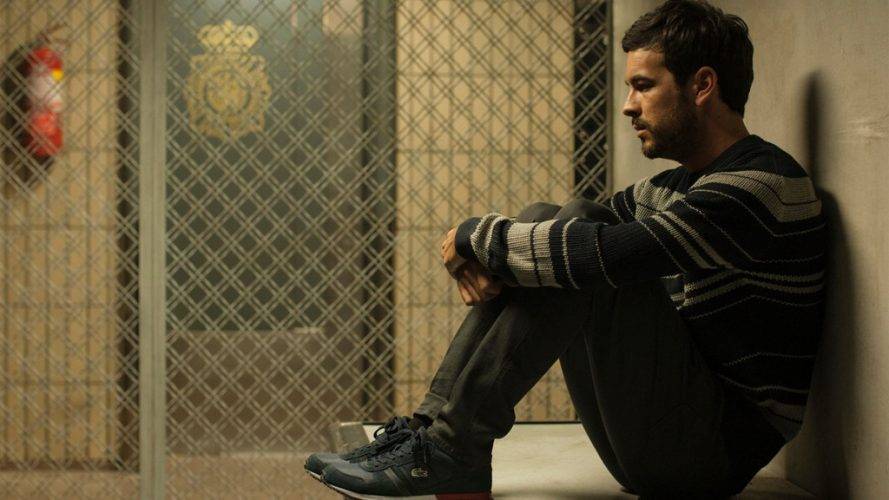 When Adrian, a rich businessman, is imprisoned for the murder of his lover, whose body was discovered next to him in a hotel room, Virginia, a seasoned attorney, is hired to build Adrian's case – an impregnable defense to get him out of jail. Laura, his now-deceased lover, was a photographer, and the two were engaged in a car accident that resulted in a fatality, which Adrian averted at Laura's request. As Vanessa digs deeper, she discovers that Adrian may not be entirely innocent, despite his assertions to the contrary. The movie frequently features skeletons from the closet, and in this multi-layered premise, trusts are broken and buried secrets are disclosed one by one. Easily one of the best Spanish-language films available on Netflix in the United States.
The Man with Thousand Faces (2016) [El hombre de las mil caras]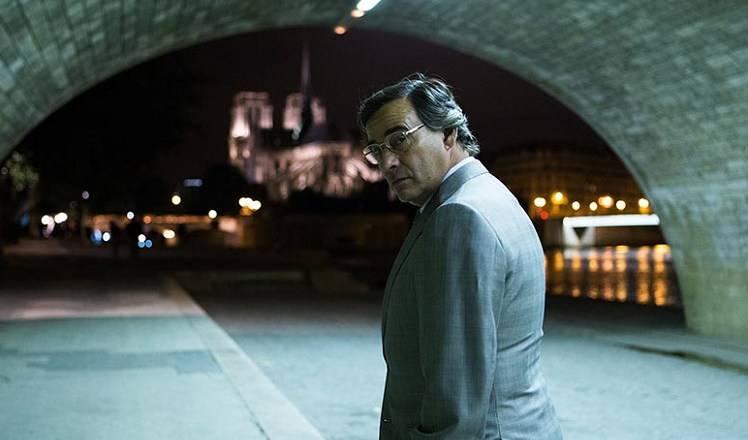 'The Man with Thousand Faces,' one of the most highly regarded and well-liked Spanish films, tells the story of Francisco Paesa, a former Spanish government secret agent who also worked as a banker and an arms dealer before being hired by ex-police commissioner Luis to hide 12 million pesetas that he had wrongfully embezzled. Paesa then concocts a diabolical scheme with some of his old pals to steal the money and make a fool of the entire country. 'The Man with Thousand Faces,' despite being a mix of reality and fiction, is an engaging thriller biopic that provides us horrifying details of one of the country's largest hoaxes.
The Perfect Dictatorship (2014) [La Dictadura Perfecta]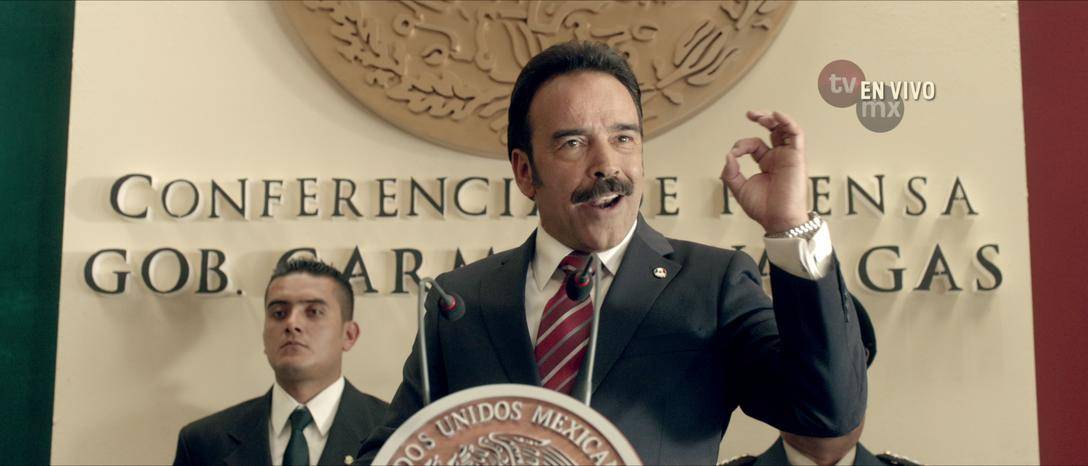 'The Perfect Dictatorship,' which depicts a power struggle in Mexico between the present President and Governor Vargas, uses dark humour, satirical references, and partially real-life antecedents that are primarily subjective in character. The film begins with an accidental remark made on national television by the Mexican President while receiving the US Ambassador. The broadcaster, Television Mexicana, attempted to cover up the remark by airing another spectacular story about Governor Vargas and his supposed involvement in an embezzlement case. Vargas then pays a bribe to Television Mexicana and asks them to boost his public image. 'The Perfect Dictatorship,' a must-see Spanish film, is currently available on Netflix.
Toc Toc (2017)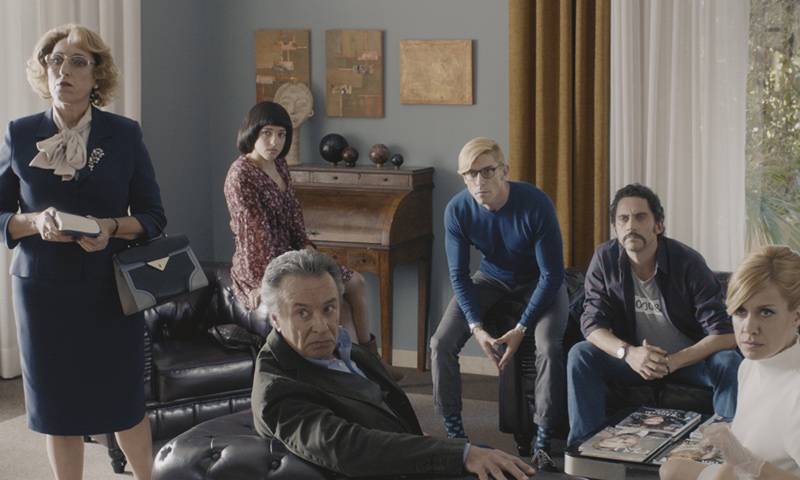 In Spanish, "Toc" stands for "Trastorno Obsessivo Compulsivo," often known as Obsessive-Compulsive Disorder. 'Toc Toc' begins in the waiting area of a prestigious doctor's clinic, where a group of random people have been granted the same appointment at the same time. On top of that, it's revealed that they've all had Obsessive-Compulsive Disorder in some form or another — Tourette syndrome, Diogenes Syndrome, mysophobia, and so on. It turns out that the doctor's flight has been delayed, adding to the patients' anxiety. As they wait for their appointment, they must work together to establish common ground.
Toro (2016)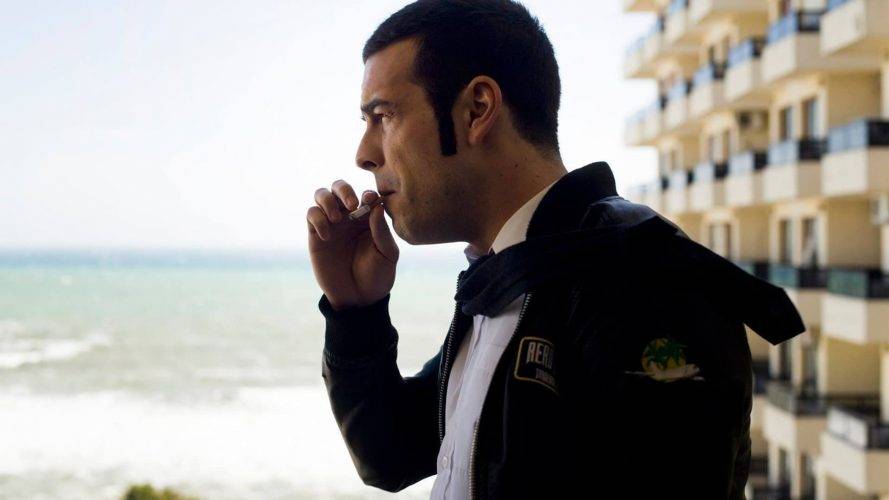 "Toro" is a gangster film that emphasizes the value of family. Toro (Spanish for "bull") is a former con man who must revert to his old ways in order to save his brother and niece. Returning to the past, on the other hand, has serious ramifications. This film is a wonderful pick if you appreciate action and crime thrillers. It features fantastic action moments as well as interesting personalities. It contains a lot of surprises along the road that will keep you entertained, even if it is predictable at times.
Who Would You Take to a Deserted Island? (2019)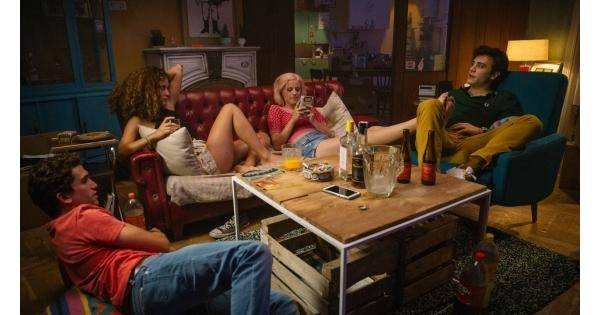 When you live among friends, you have the feeling that you are on top of the world and that you can accomplish anything. However, the reality isn't always so pleasant, and you'll often find yourself in the wrong spot. This is precisely what happens to the four buddies who serve as the film's key protagonists. They've been living together for a while, but now that they're going to confront the outside world, they're wondering what problems they'll face. The picture features excellent acting from the cast, as well as director Jota Linares' unique style to cinematography. He shoots with handheld cameras so that we can develop a sense of closeness with the characters, allowing us to become immersed in their story.
Y Tu Mamá También (2001)

Tenoch and Julio meet a vibrant woman named Luisa, the wife of Tenoch's cousin, Jano, in Mexico City. They learn a lot about life, friendship, and each other when they go on a road trip together. 'Y Tu Mamá También,' which has been nominated for an Academy Award for Best Original Screenplay, is directed by Alfonso Cuaron (director and writer of 'Gravity' and 'Children of Men'). Aside from being a candid and open story about adolescent discovery, the script is also funny. It's a clever spin on the teen comedy genre.