The action-thriller television series "Special Ops: Lioness" from Paramount+ was created by Taylor Sheridan and is partially based on the Lioness Task Force of the US Armed Forces. Joe, the station chief of the CIA's Lioness programme, is played by Zoe Saldaa in the film. The second episode, titled "The Beating," follows Joe as she continues to teach Cruz using her unique methods while dealing with some personal problems and family strife. Cruz, on the other hand, comes dangerously close to collapsing under Joe's demanding testing. Cruz, however, advances Joe's mission to neutralise a suspected terrorist by making a breakthrough with her mark as the episode comes to a close. Here is everything you need to know about "Special Ops: Lioness" episode 2 if you want to catch up on what happened in the episode. Spoilers follow!
Special Ops Lioness Episode 2 Recap
Joe is introduced to Kaitlyn Meade (Nicole Kidman), the CIA agent to whom she reports, at the beginning of the second episode, titled "The Beating." The two talk about Joe's most recent operation, which was directed at a businessman with ties to terrorism named Kamal Amrohi. Joe reports that Cruz Manuelos, her new ally, successfully made contact with Aliyah Amrohi, her target. Cruz is currently in New York City after Joe transported her to Paris, France, in the meantime. Meade grants Joe complete control over the operation, but she cautions the station head against having her asset so near to the target.
Later, Meade asks about Joe's family and how they are doing, hinting that there has been a tragedy in the family. Kate, Joe's older daughter, gets into a fight at school after being subjected to racial insults in another incident. On the other hand, Joe's physician spouse Neal (Dave Annable) is coping with a four-year-old kid who has been identified as having serious brain cancer. Kate is suspended from school after a physical argument with the daughter's father, so Neal is compelled to pick her up. Kate receives a reprimand from Neal, who also takes her phone away.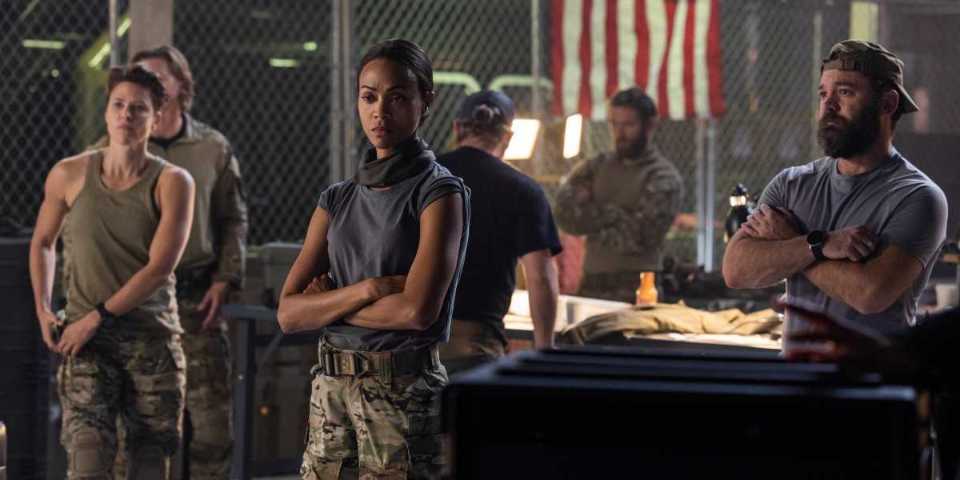 She learns about the circumstance when Joe gets home, eases the tension in the home, and then spends a beautiful evening with Neal. But due to work emergencies, the pair is soon forced to separate ways. Cruz is kidnapped from her flat while out on a run in the middle of the night. A group of men are holding her hostage and torturing her. Joe says she was responsible for Cruz's kidnapping after the men beat Cruz severely. Cruz is being tested in the SERE (Survival, Evasion, Resistance, and Escape) skills.
Joe warns that Cruz's cover will eventually be blown by the assignment she is given, at which point she will be held captive and subjected to torture in exchange for information. To determine how much time Cruz will have to mount a rescue effort, Joe must determine her breaking point. Joe briefly discusses Cruz's past before leaving her for more physical assaults and torture. One of the officers in charge of the area interrupts the test, though. Cruz will likely be on a suicide mission, according to Joe, therefore it's critical to understand where she will snap. She eventually abandons the exam though, and instead drives Cruz to the safe house where the rest of her Lioness programme team resides.
Special Ops Lioness Episode 2 Ending: Why Does Aliyah Call Cruz?
Cruz is given the responsibility of living with the rest of the task team headed by Bobby in the last scene of the episode. Cruz arrives at the house beaten and battered, losing hope in Joe's strategies. Before disclosing that she took the SERE test, Cruz cleans up and has a drink with her new teammates. Bobby is outraged by the violence of the test and its illegality, so he decides to defend Cruz. The cops who administered the SERE test are located at a nearby pub after Bobby and her team hunt them down. Before one of the cops can divulge that Bobby's employer, Joe, has already approved and authorised the test, Bobby and her party engage the officers in a pub brawl.
Cruz receives an unexpected call from her mark, Aliyah, forcing the trio to escape the pub brawl. To meet Cruz, Aliayh reveals that she is in Atlanta. Cruz, however, makes up a car accident in an effort to get out of the meeting. However, Aliyah persuades Cruz to meet her, and the two agree on a meeting location. The quick phone call indicates that Cruz has kept her cover successfully and developed a tight relationship with Aliyah. Cruz may now mingle with Aliyah's inner circle as her mark has begun to trust her. But if Joe keeps pushing Cruz to her breaking point, the mission can be hampered by her extreme tactics.
The conclusion of the second episode suggests that Cruz will probably soon approach the team's objective, Aliyah's father Kamal. The episode's conclusion, however, also highlights the close friendship that Cruz and her new comrades are developing. Cruz is clearly on a suicide mission, and just like Joe's prior asset, she will probably perish in the field if her cover is blown up, according to the episode. The mission is risky because, despite Joe's apparent determination to defend her asset, she also understands the danger posed by their target. It will be intriguing to see whether the friendship Cruz has developed with Bobby and the others will help her in her quest or end up getting in the way.