Nobody can deny that adultery is the only topic on which, perhaps, everyone's ideas are in agreement; they find it disrespectful, immoral, and downright cruel. This is demonstrated in Hulu's "The Ashley Madison Affair," which lives true to its name by exploring the shady and infamous namesake online dating service for married people. Stefany Phillips was one of the victims who were featured here to aid the story, so if you're just interested in learning more about her, we've got the information for you.
Who is Stefany Phillips?
Stefany first met Brad (last name withheld out of respect for privacy) in the beginning of 2006, and despite their slight differences, they quickly fell in love. She enthusiastically consented to be his third wife about a year and a half later despite the fact that he had already been married twice and had a kid. This was possible because of the close bond they had as individuals. She couldn't have known that despite welcoming a cute kid in 2009 and creating a nice suburban home, their relationship would end in divorce within ten years.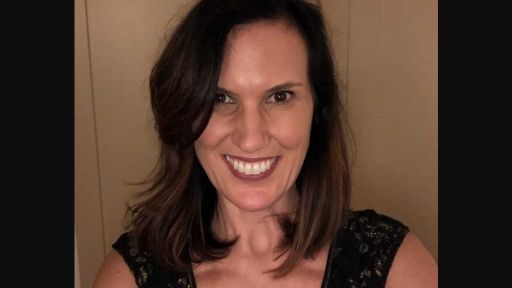 On the Divorced Moms blog, Stefany once wrote, "I was very unhappy in my marriage." Another term that may be used to describe how I felt is miserable. I was so miserable that I was miserable all the time. I would spend all my time attempting to persuade myself that no, I hadn't lost my love for my spouse; it was simply a difficult period that every marriage has. Every night as I lay in bed, I would convince myself that I would finally be able to go and be happy when my daughter turned 18 in 13 years.
She then frankly said, "My husband and I had discussed getting a divorce a few times, but I would always back out… My guilt over tearing our family apart and having to explain to my daughter that she has two homes is what led me to this decision. He was at the age when our divorce would truly affect him, and not in a positive manner. I had also assisted in raising my stepson from the age of 4 to 12. He and I cherished each other and had a wonderful friendship. Marriage counselling was something my husband and I tried, but it wasn't successful.
Because of this, Stefany didn't focus on the fact that she sensed something was up once Brad allegedly started working long hours and spending weekends with a friend he hardly ever spoke to. That is, until December 27, 2014, a few hours after the couple decided to give their marriage one last go before calling it quits following a long-overdue heart-to-heart. This is because she received a call from an unidentified woman alleging that she had been having an affair with him for the previous 18 months when he was at the grocery store picking up some supplies for supper.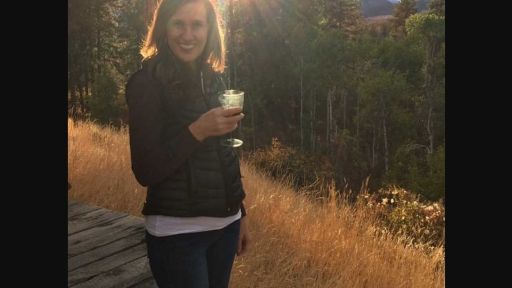 Stephanie claims that her lips naturally became "dry. I have the impression that I just put a few cotton balls in my mouth. I start to perspire as my heart beats a mile a minute. Okay, I reply. She then goes on to say that she would visit me while I was at work so that she and my husband could have sex in my bed. She stayed at my house while I was away for my aunt's funeral. She was at my place while I went to visit my sister for a week in California. She even claimed that he met her and her daughter in a park after bringing our daughter there. I was hearing things that I couldn't believe.
Thus, it should come as no surprise that there was an argument when Brad got home, only for Stefany to throw him out at night since he had truly met his mistress on Ashley Madison. Additionally, the latter had visited her doorway before ringing to ask for relationship guidance; the cause for her intervention being Brad's separation from the marriage. But alas, the adultery was too much; Stefany quickly sold her wedding band to pay for a divorce lawyer, and on April 24, 2015, the divorce was finally finalised.
Where is Stefany Phillips Now?
After this incident, Stefany, who had admittedly a lot of anger inside her, even smacked her ex-partner during a private meeting to discuss their assets and the divorce process. As a result, she started counselling in December 2015 and is now in a position where she can be in Brad's presence without any problems and can interact with him amicably while he is still with the other lady. She credits these sessions, TED speeches, self-help literature, hiking, and, most significantly, her friends for helping her recover in ways she never thought were possible.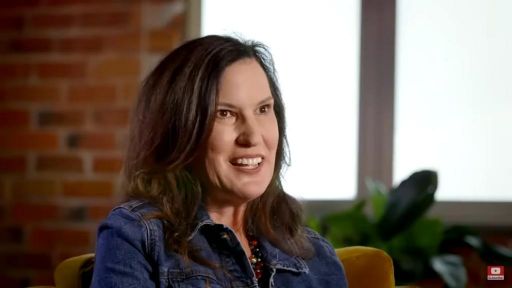 Stefany once said, "I wish my ex the best and I truly mean that." Even though I wish it had never happened, I am grateful that it allowed me to escape the marriage I so desperately wanted to leave. In terms of her current situation personally, we can see that the singleton has since moved out of her married house and has also reclaimed her maiden name. In order to support her growing children and two dogs, Seatle, Washington resident Stefany Phillips now works as a Sr. Strategic Account Solutions Consultant at Mindbody.
Our Team DCS includes 5 different writers proficient in English and research based Content Writing. We allow them and encourage them to follow the Entertainment news all day long. Our posts, listicles and even the exclusives are a result of their hard work.