The character-driven storytelling in the Netflix series Stranger Things is exceptional. The show's tremendously engaging character work is a major factor in why audiences keep watching season after season, despite the original plot and atmospheric world. Everyone in the cast, from Hopper (David Harbour) to Steve (Joe Keery) to Max (Sadie Sink), has a goal, a point of view, and an emotional journey that they are pursuing. However, it seems as though Mike Wheeler may have lagged behind in the final two seasons of the popular Netflix series. So let's examine how we arrived here.
Who is Mike Wheeler?

The de facto leader of the group of kids was established early on in Stranger Things' first season by Mike (Finn Wolfhard). If Mike is the Elliot of our programme, Eleven is our "E.T. ", the Duffer brothers stated in the packet used to pitch the series to various studios. Mike is obviously positioned as the focal point of this bunch of youngsters from the very beginning. He may not be as intelligent as Lucas (Caleb McLaughlin), as resourceful as Dustin (Gaten Matarazzo), or as sensitive as Will (Noah Schnapp), but he is tenacious until the end. This is demonstrated in the first season of Stranger Things when Mike takes the initiative to conduct Will's inquiry. He observes that the adults nearby aren't really making any headway, so he gathers the rest of his company and begins looking for Will.
Mike is an intriguing figure to observe since he is unreservedly committed to his buddies. He functions roughly like Captain America does in the MCU. While he may not be as brilliant as Tony Stark or as powerful as the Hulk, he makes a wonderful leader because of his unshakeable commitment to morality. His unwavering attitude in the face of impossible circumstances is his genuine superpower, not his strength. Mike is that. Mike gathers his buddies for a search despite the adults in Hawkins, the town police, and his DND group begging him to stop. No man has been left behind.
Mike's character has remained largely consistent throughout the second season. He still wonders about Eleven and aspires to get in touch with her, but when Will needs assistance, he is there. But this season stands out because it is the first where Mike's role in the group is really put to the test. Now that they are aware of demogorgons, the Upside Down, and the groups posing a threat to Eleven, the adults are collaborating with the children. Although Mike continues to be a leader, his responsibility as a friend now comes before that role more often.
The Cracks Start to Show

The fact that Mike and Eleven's stories are connected from the start is essential. While Dustin and Lucas initially treat Eleven with some callousness after finding her in the woods, Mike is sympathetic to her plight. Even though she isn't the centre of his attention, he is anxious to include her in their group and extends the same degree of commitment that he does to his other pals.
However, Mike's persona really begins to change in the third season. The children are now teenagers and no longer nearly children. They are maturing and going through all the accompanying emotional growing pains. Now that Mike and El are dating, as well as Lucas and Max, and Dustin has a long-distance relationship with Suzie, relationships among the group are tricky. However, as their comprehension of the Upside Down develops along with them, the group as a whole becomes much more independent. More groups break off than in previous seasons, but most significantly, it appears that Eleven assumes the role of the youngsters' leader this time around. Mike is now wholly devoid of one of his functional jobs, but he only needs to continue on his road as a steadfast buddy, right? I'm afraid not really.
Will is the only person in the group without a romantic partner, and Mike is kind of a jerk to him specifically. In retrospect, Will's documented difficulties with his sexual identity in the 1980s in a setting markedly prejudiced makes this attitude all the more tragic. The many challenges in their turbulent relationship with Eleven seem to be the only thing on Mike's mind this season, but it isn't necessarily a terrible way for his character to go in. A teenage boy losing sight of his pals due to being overly preoccupied with a sexual interest is quite realistic. There are fascinating storytelling chances to explore Mike's identity within the group if character arcs aren't always favourable. The way this conflict is framed is the problem.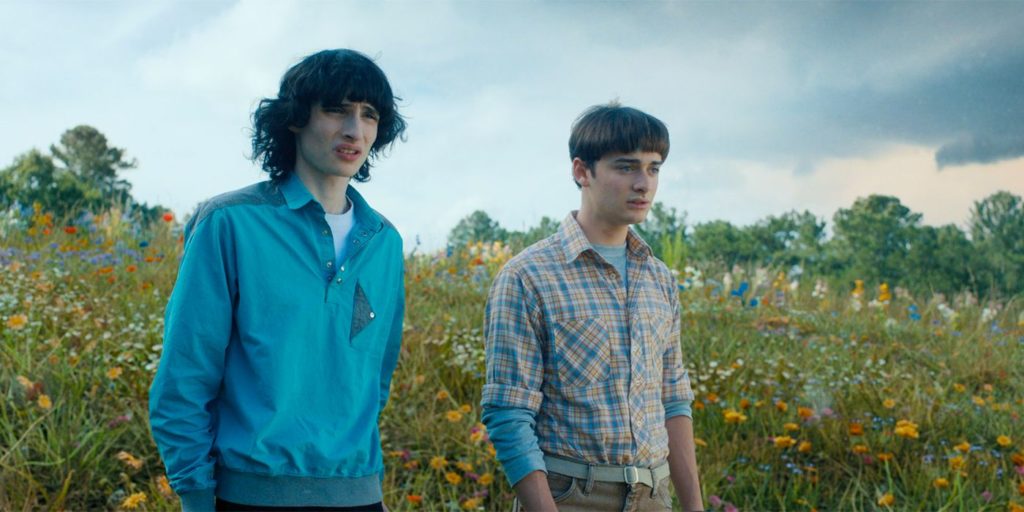 Will is the only one to criticise Mike for his bad behaviour and accuses him of damaging their group. When Will says that Mike no longer cares about DND or his pals, Mike argues that they won't always be children playing DND. Mike is not penalised any further by the story after that exchange. Neither he nor any of his friends offer an apology. Mike appears to be justified in his conduct by the fiction, which doesn't take a position against him by imposing repercussions, from a larger narrative perspective. That doesn't really seem to apply to how the crowd reacts, though.
In the fourth season, Mike has not only joined a new DND group but has also stopped communicating with Will in California and has only been writing to El. In addition to not being made to take responsibility for his lousy friendship, the story actually rewards Mike for it. This kind of gesture might make sense towards Mike's characterisation in the first two seasons, but not necessarily supported by his later appearances. In the van, Will gifts Mike with a painting of their DND group depicting Mike as "the heart."
Looking Forward
Without a question, the Duffer brothers are authors of exceptional talent. The problems with Mike's character appear to have less to do with the writing and more to do with the inescapable development of a plot that has outgrown Mike's main role in the narrative. The kids look to Mike less and less as a leader as the characters get older and fully comprehend the dangers that lie ahead. We can only hope for the reappearance of Mike's real persona, his most significant identity in the series, a fantastic buddy, with only one more season of Stranger Things to go.
Being a binge-watcher himself, finding Content to write about comes naturally to Divesh. From Anime to Trending Netflix Series and Celebrity News, he covers every detail and always find the right sources for his research.