Gone Girl was a genre-defining psychological thriller directed by David Fincher (The Social Network, Fight Club) and published in 2014. The film is propelled by an intense and dramatic plot, with an unexpected plot twist at the end, and is ornamented by superb performances from lead actors Ben Affleck and Rosamund Pike, earning Pike an Academy Award nomination for her performance. It was based on the same-named novel by Gillian Flynn, which she later adapted into a screenplay. If you liked the thriller Gone Girl, you'll love these movies.
Fincher is known for his mind-bending thrillers, and Gone Girl remains one of his best-known works. The following are 15 films that are similar to Gone Girl.
Gone Girl became an international success as a result of a sensitive subject that both book lovers and moviegoers couldn't get enough of, therefore we've added an additional 5 outstanding entries to our list to guarantee that both had the best possible experience while browsing for similar films. Gone Girl fans should be able to indulge in all of their dark desires thanks to these films. They include Oscar-winning American triumphs as well as lesser-known international masters.
A Simple Favor (2018)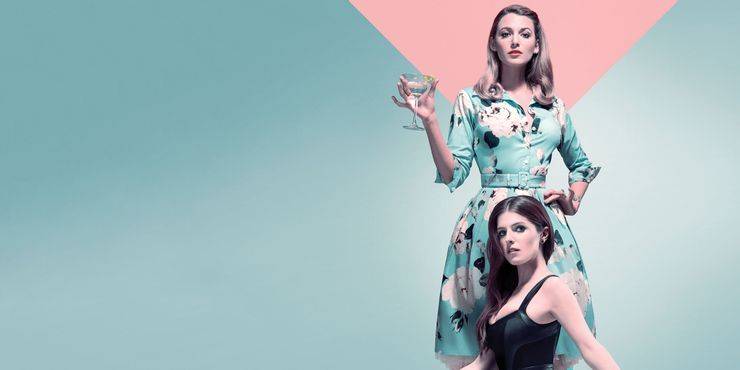 A Simple Favor, starring Anna Kendrick (Pitch Perfect) and Blake Lively (Gossip Girl), is a light-hearted black comedy on the surface and a twist-filled murder mystery beneath the surface.
The film follows parenting blogger Stephanie Smothers as she forms an unlikely connection with the eccentric Emily Nelson, directed by Paul Feig of Ghostbusters fame. The plot of the film is strikingly similar to Gone Girl's. In the middle of the film, a character vanishes, only to reappearance in the last act as her malicious nature is revealed.
Burning (2018)

Chang-dong Lee's brilliantly photographed mystery is ultimately a haunting drama that uses uncertainty and a near-indescribable atmosphere to get under the audience's skin. It follows a restless and unsure young man who meets an enigmatically affluent Gatsby type who then becomes the lead suspect in the disappearance of a mutual acquaintance.
Burning is a great psychological thriller that thrives on the suspense it produces, as critical of modern Korea's economic disparity as a picture like the international smash Parasite, and perhaps even more beautiful to look at.
Fight Club (1999)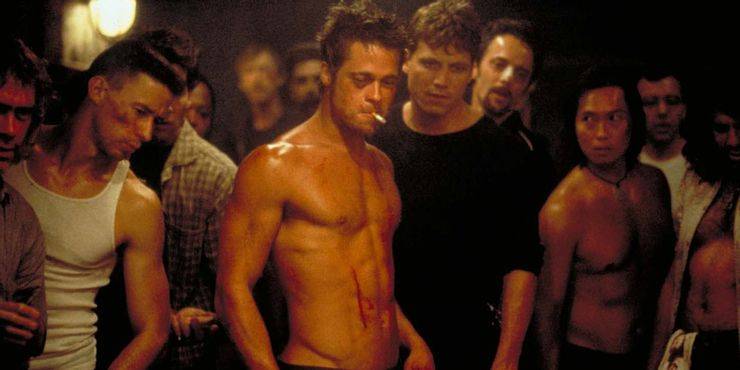 David Fincher's second film, Fight Club, is a cinematic cult classic and his most well-known directorial achievement. It stars Brad Pitt and Edward Norton as two gentlemen who team up to form an underground fighting club where men fight for enjoyment, but it quickly becomes too dangerous to control. The video contains a big surprise at the end, and you'll have to watch it several times to catch all of the tiny details hidden throughout the film.
Gone Baby Gone (2007)

Gone Baby Gone not only has a title with David Fincher's Gone Girl, but it was also directed by Ben Affleck, Gone Girl's lead actor. Casey Affleck (Ben Affleck's brother) and Michelle Monaghan (Mission Impossible) play two detectives investigating the disappearance of a child. In his directorial debut, Ben Affleck skillfully adapts the 1998 detective novel for the big screen.
The ultimate effect is a multi-layered plot that is both emotional and scary, and it unfolds neatly throughout the movie.
Memento (2000)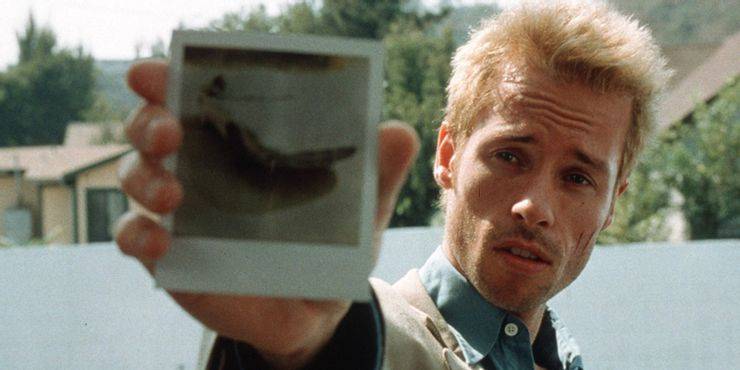 Christopher Nolan, who previously directed and authored The Dark Knight, directed and wrote Memento. It tells the narrative of Leonard, a former investigator who has amnesia and is on the hunt for his wife's killer.
As a result of his short-term memory loss, he is forced to use creative means to remember what he knows about the murder. Despite the fact that Memento is a complex film due to its narrative style, the film's intricacy is part of its attraction, earning it an Academy Award nomination. Fans of Gone Girl will like this classic mystery thriller. It's both clever and intriguing.
Mystic River (2003)
Clint Eastwood's film Mystic River, based on author Dennis Lehane's novel of the same name, analyzes the impact of a little girl's murder in a close-knit Boston community through the eyes of three men who grew up together and wound up on different sides of the law.
The film earned Eastwood six Oscar nominations, including Best Picture and Best Director, as well as Best Actor and Best Supporting Actor trophies.
Nightcrawler (2014)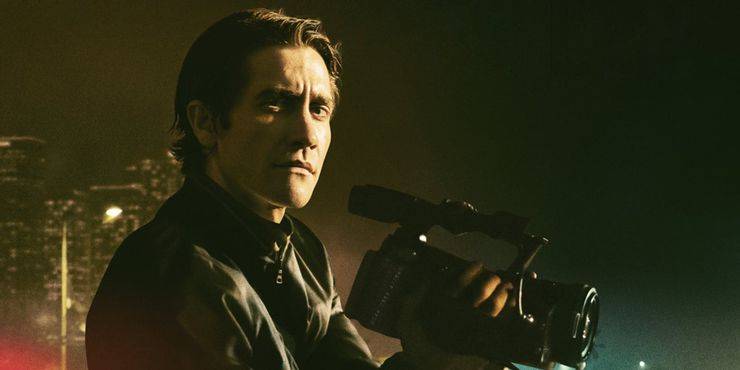 In Spider-Man: Far From Home, Jake Gyllenhaal portrays Lou Bloom, an amateur freelance photojournalist whose desire with fame and wealth leads him down a path laced with sociopathic ways straight into madness.
With a Rotten Tomatoes score of 95% and a box office gross of six times its production budget, Dan Gilroy wrote and directed the film, which was a critical and financial success. Despite the fact that Gyllenhaal's performance was the most praised aspect of the movie, it received an Academy Award nomination for Best Original Screenplay.
Prisoners (2013)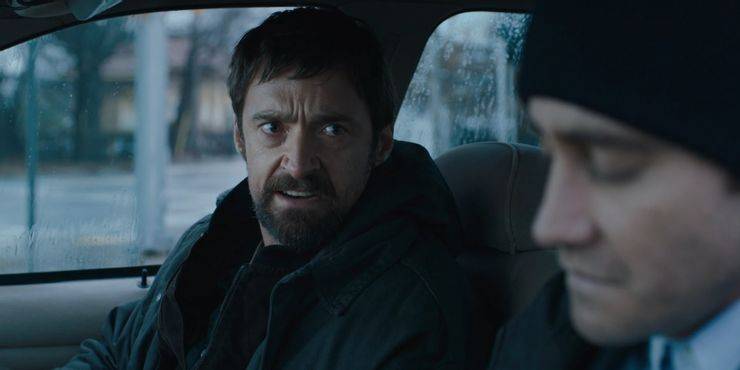 Denis Villeneuve, who also helmed Blade Runner 2049, is the director of Prisoners. After his daughter and her friend vanish from their neighborhood, a distraught father takes matters into his own hands. Hugh Jackman and Jake Gyllenhaal, both of the X-Men franchise, deliver strong performances as a distraught parent and a cop, respectively. Villeneuve's cinematic genius, along with Guzikowski's magnificent, well-written screenplay, results in a spectacular film that lives up to Gone Girl's expectations and feelings. Hugh Jackman masterfully conveys the dreadful feeling of a dad who will go to any length for his children.
Shutter Island (2010)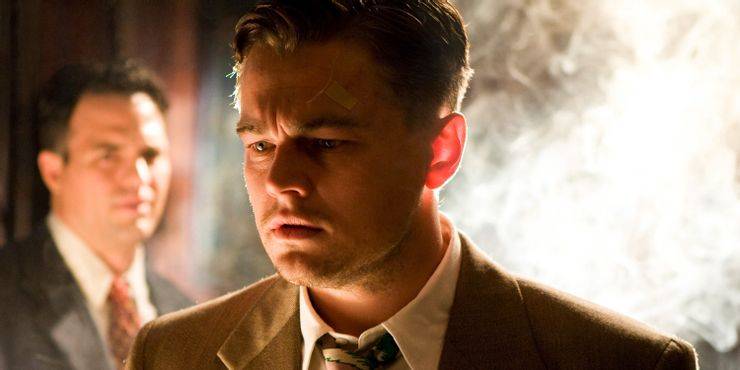 Shutter Island is a film starring Leonardo DiCaprio and Mark Ruffalo that takes place at a psychiatric clinic on a remote island where a patient has gone missing. During the inquiry, two US Marshals arrive on the site to investigate the incident, and the audience is introduced to many of Shutter Island's dark secrets.
Thanks to Martin Scorsese's excellent filmmaking and Leonardo DiCaprio's outstanding performance, the film is a must-see psychological thriller. The film's ultimate reveal is one that no one could have predicted, and it's a film that need multiple viewings to properly comprehend.
The Girl With The Dragon Tattoo (2011)

David Fincher's last film, The Girl With the Dragon Tattoo, was released soon before Gone Girl, and the similarities between the two films are undeniable, as both are based on criminal thriller novels of the same genre. Daniel Craig plays James Bond, and Rooney Mara plays Rooney Mara, as they attempt to unravel the mystery of a woman's kidnapping.
The David Fincher film was an English version of the same-named 2009 film, and while fans are divided on which is better, they each have their own charms.
Thoroughbreds (2017)

With the same sardonic wit and off-kilter sense of humor that helped make Gone Girl such a wide-ranging hit, Thoroughbreds finds an affluent but bright young girl rekindling a connection with an old classmate who had recently gone through some worryingly violent mental health problems.
The two quickly create a strange friendship based on their seeming lack of empathy, and the audience can't help but root for the bad girls as they plot a heinous murder together.
Tell No One (2006)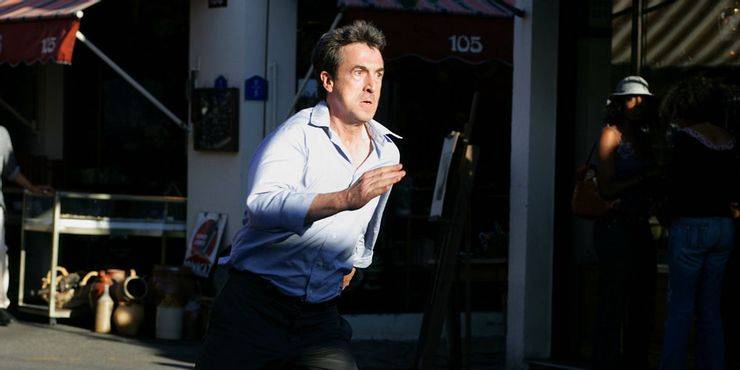 Tell No One is a very successful–but underappreciated–French thriller directed by Guillaume Canet and based on American author Harlan Coben's novel of the same name. It follows a bereaved pediatrician who is still attempting to come to terms with his wife's death eight years ago by a serial killer. However, his entire life is turned upside down even more than before when he receives a mysterious email hinting that she is still alive.
It's a must-see for mystery thriller enthusiasts, especially those who enjoy impromptu detectives and plot twists, and it's dramatic, contentious, and absolutely engrossing.
The Talented Mr. Ripley (1999)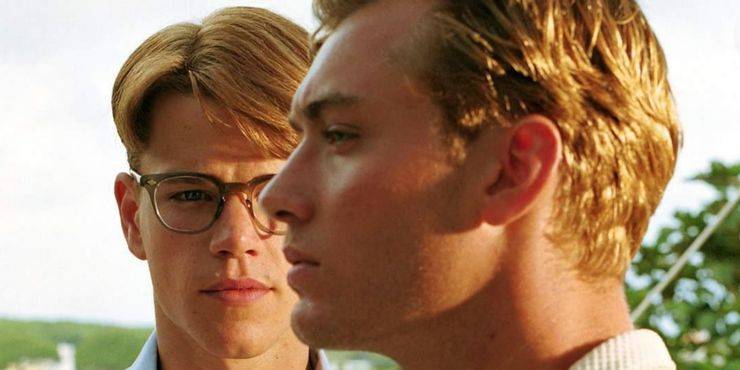 Matt Damon plays the titular psychopath in The Talented Mr. Ripley, which follows his early steps into a life of con artistry, robbery, and murder. It's one of a number of adaptations of Patricia Highsmith's novels centered on her infamous criminal Tom Ripley.
Gone Girl is a must-see for fans of screenwriter and director Anthony Minghella's brilliant cast, which includes Jude Law, Gwyneth Paltrow, Cate Blanchett, and the late great Phillip Seymour Hoffman, and is full of envy, duplicity, and upper-class decadence.
The Girl On The Train (2016)

The Girl on the Train features Rachel Watson, a divorced alcoholic who becomes engaged in a missing persons case that drastically transforms her life, and is directed by Tate Taylor of Get On Up and stars Emily Blunt of A Quiet Place.
The film is based on the same-named book by Paula Hawkins, and it addresses serious societal issues such as spousal abuse and alcoholism. Despite the fact that the film was a box office success, grossing $173 million against a $50 million budget, reviewers and the general audience did not like it.
Zodiac (2007)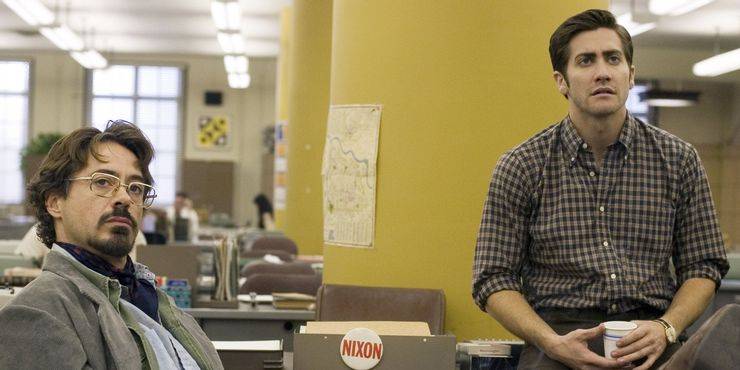 The fact that Zodiac was directed by the same person who directed Gone Girl should entice fans to see it, but the similarities between the two films don't stop there.
The film stars Jake Gyllenhaal, Mark Ruffalo, and Robert Downey Jr. from the Marvel Cinematic Universe and is based on the true story of the "Zodiac killer," a serial killer who plagued the San Francisco Bay Area in the late 1900s. The film is based on the novel by Robert Graysmith and follows the lives of detectives and journalists as they try to track out the perpetrator.
Our Team DCS includes 5 different writers proficient in English and research based Content Writing. We allow them and encourage them to follow the Entertainment news all day long. Our posts, listicles and even the exclusives are a result of their hard work.