'Take Me To The River,' Matt Sobel's 2015 feature film debut as a filmmaker, is a drama that depicts the suffocating confusion of childhood trauma brought on by secrets within familial dynamics. It centres on Logan Miller and Robin Weigert and follows Ryder, a gay adolescent from California, as he travels to Nebraska to tell his extended family that he is gay. His parents warn him against doing the same since they think some things are best kept private.
However, things take a concerning turn when Ryder's uncle Keith accuses him of assaulting his cousin after finding his small daughter, Molly, with blood on her dress. The movie purposefully keeps several unfinished threads hanging till the very end by refusing to weave them all together. As a result, viewers must be interested in learning more about the conclusion and its numerous consequences. Here is all the information we have on the same! Spoilers follow!
Take Me to the River Plot Synopsis
Ryder and his family are travelling to their grandmother's farm in Nebraska for a family reunion as the movie opens. Gay kid Ryder feels hesitant to continue hiding his identity, but his parents counsel him against telling his conservative relatives. Nevertheless, he stands out from his cousins when they arrive thanks to his colourful, expressive attire, and as a result, he is teased. Even so, Ryder continues to be himself around the family, sketching pictures of animals for young girls as boys his age engage in outdoor sports.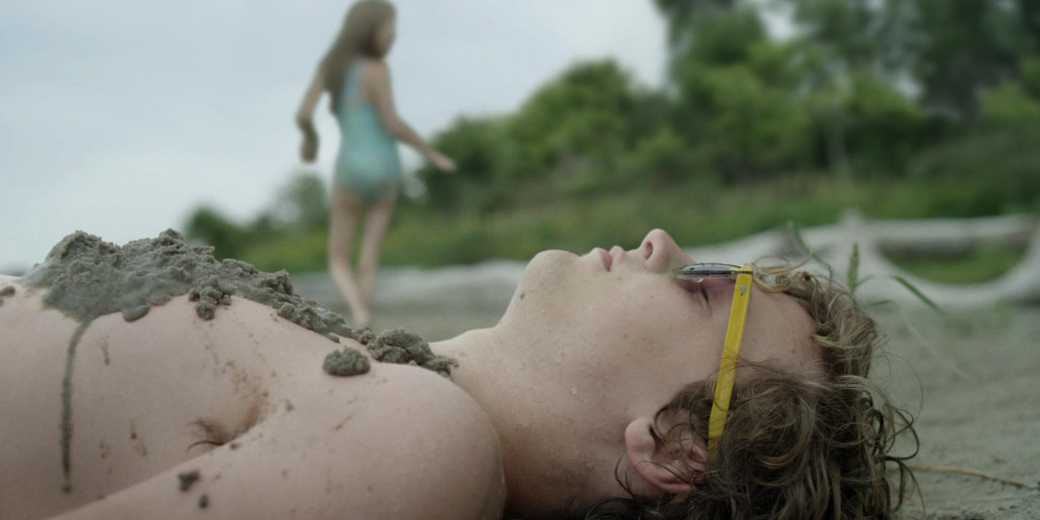 Over time, Ryder's cousin Molly becomes attached to him and craves his company frequently. He offers to take her to the barn as a result. However, not long after, she returns to the family, screaming, with blood on her clothing, and Ryder is left trailing behind. Keith, Molly's father, assumes right away that he attacked her and confronts him in front of everyone. As a result, Ryder flees his grandmother's home and heads to a nearby shanty on a farm.
Later, Ryder's mother Cindy visits and informs him that Grandma wants him to spend the night at the hut. She thinks her son should give the family some space to calm down even if she believes him. Ryder consequently spends the night in the dilapidated, old location. He discovers his family car vandalised the next day when he goes back to the main house, with slurs scrawled all over the doors. Ryder believes Uncle Keith was responsible for the incident, but Cindy appears determined to keep it a secret from the rest of the family without getting into a fight.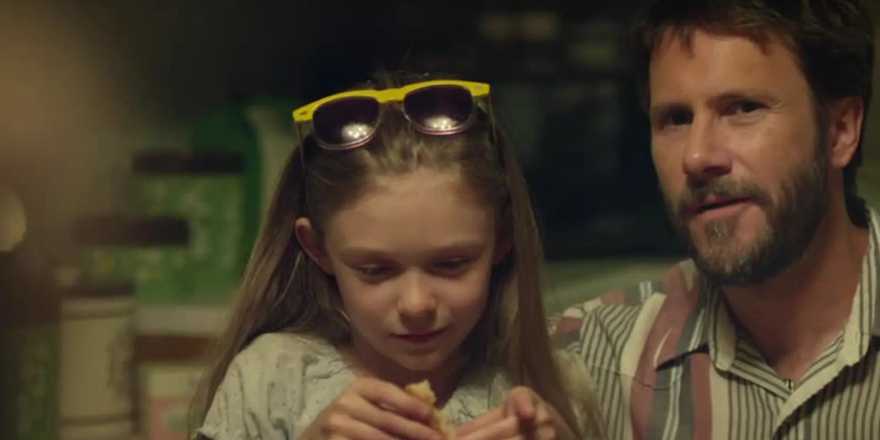 Abbey, Molly's younger sister, comes at Grandma's residence where Ryder and his family are spending the same evening. She rides Ryder back to her house on horseback and extends an apology and an invitation to supper on Keith's behalf. Despite Keith's gently interrogative inquiries making the supper uneasy, the adolescent is kind and tries to strike up a discussion. When Ryder is ready to go home again, he observes Keith speaking to Molly in private before the little girl follows him there to show him the way.
Unexpectedly, Molly decides to take a diversion midway through, leading them to a lonely river where she insists that Ryder go swimming with her. He soon loses track of her while the two cousins are having fun. Ryder searches anxiously for Molly as night falls and discovers her at Grandma's house with his dad and Keith. After sitting down together, Keith and Cindy have a strange talk that helps Ryder put together the mystery of his family's past.
Take Me to the River Ending: What Happened Between Cindy And Keith?
The tension between Molly's father, Keith, and Ryder's mother, Cindy, is made very evident early on in the movie. He treats her and her family with respect, but he keeps a tight eye on Molly whenever she attempts to hang out with Ryder. As a result, when she emerges from the barn with blood on her clothes, Keith loses his temper and yanks Ryder away from his daughter with physical force. After he flatly rejects the notion that Molly could have begun her period, the excessive reaction seems to be more than just ordinary protectiveness.
Furthermore, Cindy seems to believe that Keith is mistreating her kid as retaliation for her. However, neither Ryder nor the audience are aware of the specific events that occurred between the two siblings to provoke such a response. Cindy makes the claim that Keith has a bad attitude towards her because she received their father's financial inheritance. The feud's origins, however, seem implausible given that he inherited the territory.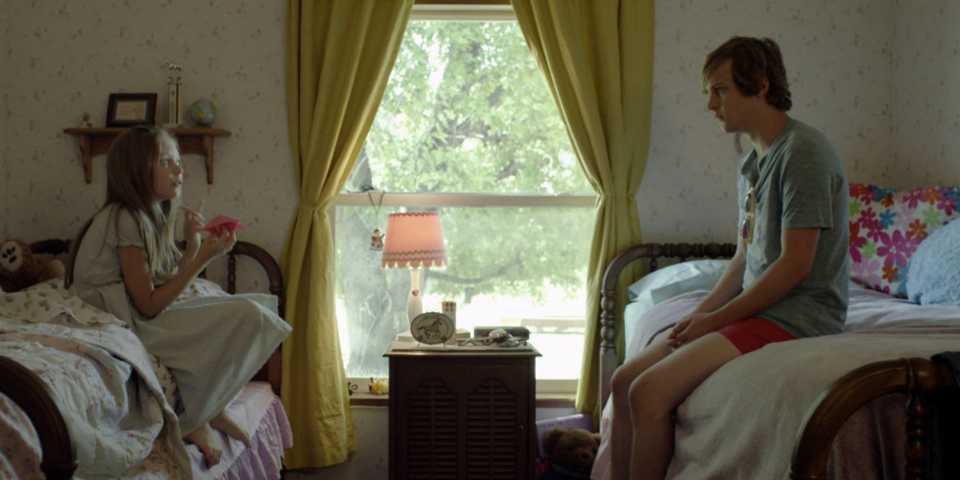 After playing with his young cousin at the river on their way home, Ryder eventually learns the truth. Being as animated as she is, Molly jumps up on Ryder's shoulders at the river and begs him to play "Chicken Fighting" with her. However, Ryder is perplexed by her eagerness to participate in the game since chicken fighting involves more than two players. Even worse, Molly begins "playing chicken fighting," inappropriately rocking against the back of his neck. Later, when speaking with Ryder and his family, Keith mentions to them that he and Cindy used to play chicken fighting when they were little.
Ryder and the audience are aware that chicken fighting is a euphemism and frequently results in sexual situations by this point. Because of what transpired between them in the past, Keith dislikes Cindy. Cindy probably initiated anything sexual with Keith at the cusp of puberty without completely comprehending it. He thus receives the responsibility for it when their mother learns about it because he is older. Because of this, Keith hates Cindy for portraying him as immoral and ultimately leaving the farm for the big city. Likewise, he snaps at him believing Cindy's kid must have done the same to his daughter.
Who is Ryder's Father?
The plot of the movie has various allusions throughout that make the audience want to know more. Nevertheless, the plot nevertheless manages to effectively end them all without ever letting its ambiguity go. Another topic that is brought up early in the movie is Ryder's family history. Molly, who exudes confidence, queries him about if Don, Cindy's husband, is actually his biological father. Ryder rejects the assertion and believes she obtained it from her father, Keith.
Even though it is brief, this moment hints at a disturbingly sinister past. It's important to keep in mind that Keith is substantially older than Cindy while discussing their shared past. Furthermore, it is also concerning that Molly, who is barely a preteen, repeatedly initiates inappropriate behaviour with Ryder. She also refers to the sport as "chicken fighting," therefore it's reasonable to believe she learnt it from her father.
Given that Keith may have taught his young daughter a sexually explicit game, his character shouldn't be dismissed as moral or blameless. Due of this, it's probable that Keith, the older child, fostered their inappropriate relationship even though Cindy started it when they were kids. Her response when Ryder asks about her background also implies someone who is severely traumatised by the incident and wants to completely forget it.
It might be the reason Cindy left Nebraska and frequently wears a mask when she comes back. Although it doesn't explicitly state that Keith is Ryder's father, the movie leaves the possibility open for the audience to take. Given that he is so much older than Keith's child, it is possible that Cindy gave birth to him when she was still quite young. Still, the story once again dodges the question of how young.
All of the aforementioned information is extremely circumstantial evidence pointing towards the possibility that Keith is Ryder's father. It is ultimately up to the spectator to decide whether or not this is the case. The movie deliberately sets up its narrative in a way that leads viewers to wonder and seek explanations. In doing so, it challenges the audience to develop their own interpretations in order to provoke awkward talks about a controversial subject.
Does Ryder Come Out To His Nebraskan Family?
The movie initially appears to be a coming-of-age story about a gay teen living with conservative relatives. Although the story's plot twist occurs early on, his status as an outcast in his family doesn't change. In the end, Ryder keeps his secret and decides not to come out to his wider family. He avoids most of his family members throughout the movie and only interacts with Keith's family significantly when he has dinner with them.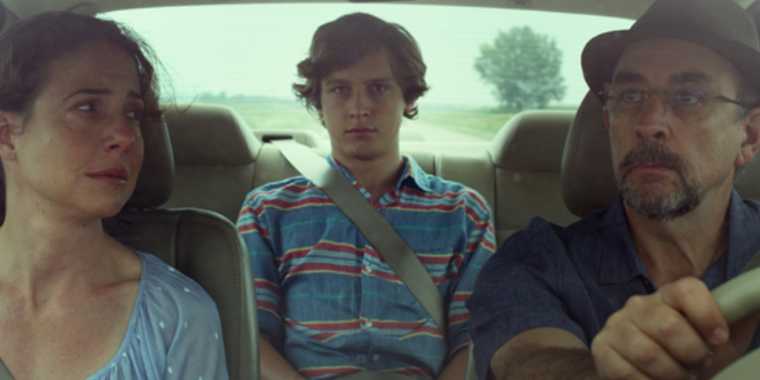 At the same time, Ryder expresses his love for songwriting and performs a song for the family. Keith probably notices that he is gay because of the song's strong queer theme. Later, she also becomes less judgmental of Ryder and is okay with him acting like a father to Molly. Given that Keith hardly ever tries to hide his sexuality, it is logical to presume that he eventually learns the truth.
However, as Cindy desired, Ryder's sexual orientation is kept a secret from the rest of the family. As a result, her family continues to experience a cycle of miscommunication and secrecy. The next generation is being set up for failure just like Keith and Cindy were by the continued sweeping under the rug of subjects that anyone could find uncomfortable.