The 2015 drama film "Take Me to the River," directed by Matt Sobel, centres on an awkward family reunion that reveals a past that is never discussed. Ryder, a gay adolescent from California, is aware that his traditional Nebraskan family is not his place, but he still plans to come out to them at the forthcoming family reunion. However, his little cousin Molly's father, Keith, fiercely accuses him of abusing his daughter when an accident causes her to come out with blood on her dress. Ryder discovers a sinister family secret while having to deal with his family's maltreatment.
The movie examines the delicate subject of childhood trauma within a dysfunctional family dynamic through its intricate but uninteresting plot. By doing this, the story emphasises the harm that improper communication can bring about and shows how old scars can resurface. Viewers may be interested to know if the film has any validity in truth due to its serious subject matter and capacity to accurately express uneasiness. Here is all the information you require regarding the same!
Is Take Me to the River a True Story?
'Take Me to the River' is not based on a true story, to be precise. This movie is Matt Sobel's original idea; he wrote and directed it. He first acquired the idea for the narrative in a nightmare he had while at a family gathering. In addition, the movie draws a lot of inspiration from Sobel's life without actually being a biopic. The filmmaker, who has Nebraskan ancestry with Ryder, was born and raised in California. Similarly, his grandmother grew up on a farm, which served as the setting for this unusual coming-of-age tale. As a result, there are definitely some themes in the movie that relate to Sobel's personal life.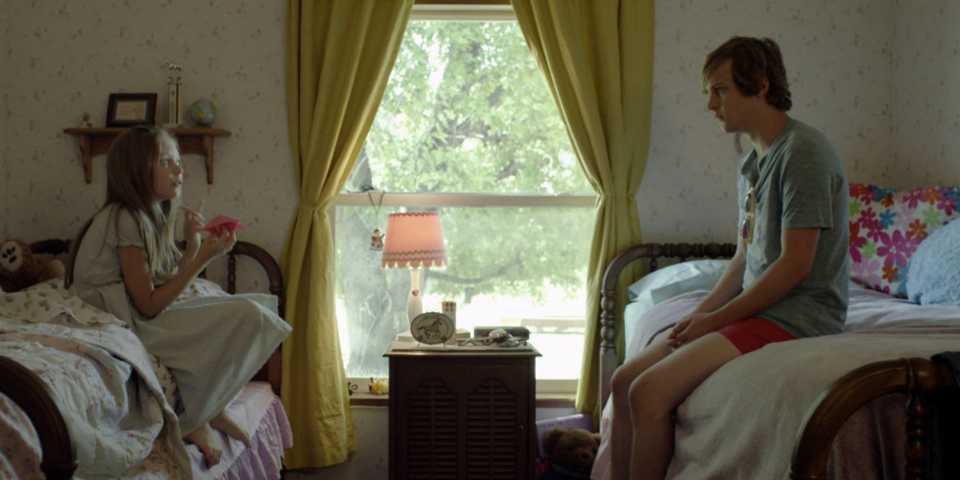 It's vital to stress that Sobel's earlier experiences simply influenced how he perceived the story; they are not directly related. The director said, "I do want to stress though that nothing remotely this dramatic or traumatic ever happened at one of my actual family reunions," while speaking about the same in an interview. Not reality, but the sensation of the nightmare, was to be recreated.
However, Sobel's experiences probably help him to be truthful about the characters, at least in terms of what it's like to be alienated from one's own family. Another essential component of the film's sense of reality is the audience's ability to relate to Cindy and Ryder as relatable individuals with similar experiences. As a result, the performers' comprehension of their roles and situations significantly contributes to the film's authenticity. In order to provide each performer a better and individual perspective, Sobel took the time to talk with them separately as the tale was being developed.
According to Sobel, "I remember when Josh [Hamilton] arrived on set, Robin [Weigert] and I sat down with him to nail down some key elements about what happened in the past between them, but then separately, I worked with each of the actors independently to spin out their own narrative and interpretation of those facts," she said in an interview with The Mary Sue. The topic of ambiguity is examined closely in the movie, both conceptually and narratively.
In order to keep the film's ambiguous and open finale, the filmmaker made the clever choice to give different actors alternative accounts of the same events. The movie also examines taboo subjects like incest and how young children's sexual interest mirrors reality. In keeping with the same premise, the movie makes sure to envelop these subjects in a sense of uneasy unease. Sobel sought to start a discussion on significant but painful problems, and he was successful by encasing his tale in suspense and mystery.
In the end, "Take Me to the River" is based on actual events and tells the tale of a gay adolescent who learns that his family's generational trauma transcends his own personal difficulties. The movie's intricate and nuanced treatment of such weighty issues may make it easier for audiences to identify with the plot and characters. The Matt Sobel-directed film is not, however, based on actual occurrences.