Taylor Lautner and Taylor Swift appear to be getting along well after their breakup! Taylor Lautner, the Twilight actor, was recently brought out on stage by Snow on the Beach singer during one of her Eras Tour performances. Following the Hollywood actor's backflip and cartwheel onstage during Swift's Kansas City performance, the two of them hugged.
In a simple reference to the sequence he and Swift shared in the 2010 film Valentine's Day, Lautner performed a backflip on stage. To learn more about Taylor Swift and Taylor Lautner's present status, continue reading.
Taylor Swift brings out her ex-boyfriend Taylor Lautner during Eras Tour
At her Eras Tour stop in Kansas City on Friday, 33-year-old singer Taylor Swift brought out her ex-boyfriend Taylor Lautner. When Lautner entered the stage, the audience gasped.
On stage, the ex-couples hugged each other. Shortly after, Taylor Lautner, Joey King, and Presley Cash appeared in the brand-new music video for Taylor Swift's song I Can See You.
The You Belong With Me singer stated, "He was a very positive force in my life when I was making the Speak Now album, and I want to say he did every single stunt that you saw in that music video," before welcoming her ex on stage. Because we all have the same first name, he and his wife have grown to be some of my closest friends.
Soon later, Lautner praised Swift on stage as well. I have the utmost regard for you, he said. Not simply for the performer, songwriter, or vocalist you are, but really for the person you are. You are kind, modest, and kind, and it is an honour for me to know you.
Taylor Swift and Taylor Lautner's relationship timeline explored
For those of you who are unaware, let us inform you that the Home Team star and the singer of Blank Space started dating back in 2009. On the set of the romantic comedy Valentine's Day, the two of them first got to know one another. In the movie, they played high school sweethearts. Soon after, the two's alleged romance began to circulate.
Taylor discussed Lautner in her SNL monologue from November 2009. She made fun of her romantic relationships at the time by joking, "If you're wondering if I might be dating the werewolf from Twilight." She ended by declaring, "I'm not going to comment on that in my monologue."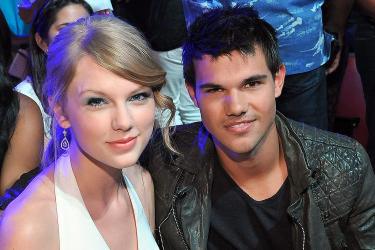 By the end of 2009, Swift and Lautner called it quits after dating for a short while. The couple split up in December 2009. A source later claimed to People magazine that "it was never a huge thing to begin with. The media overexposed it much more than necessary. After a few dates, they came to the conclusion that nothing was happening.
Exes and pals are possible. Please share your opinions with us in the comments box below. Keep checking back for the most recent information from the entertainment industry.