Many committed Community fans are still having trouble saying goodbye to their beloved on-screen characters seven years later. The cult classic developed such a large following that after the six seasons were completed, fans petitioned for a movie using the hashtag #SixSeasonsAndAMovie, which has yet to be made (and might not).
The actors that played our favorite characters have since worked on a variety of projects. Fans can unanimously agree that their positions in Community are their favorite, regardless of the scope of their efforts. Greendale, go!
Alison Brie

Brie's character, Annie Edison, was adored by many Community viewers. She was the studious and conscientious character who always followed the rules and was only concerned with her grades and school-related activities such as the study sessions with the group. She is the baby of the bunch because she is innocent in the sense that she has no malice toward anyone and is pure at heart.
Since Community, Brie has had a jam-packed schedule. She has voiced Diane Nguyen in Bojack Horseman, Ruth Wilder in Netflix's GLOW, and most recently, alongside Aubrey Plaza, in the comedy picture Spin Me Round, which was released last month. Her next project is Freelance, an action comedy in which she will star alongside professional wrestler and actor John Cena.
Chevy Chase

Pierce Hawthorne, the eldest member of the Greendale Community College study group, was the founder and CEO of Hawthorne Wipes. He had seven failed marriages and over thirty stepchildren as a result. He spent over eleven years in Greendale until graduating in 2013.
Chevy Chase's appearance in the series was reportedly a comeback role for him after a long absence from major ventures since his 1980s heyday. Chase's part as Pierce Hawthorne was, however, cut short in Season 4 as most Community fans are aware. Chase has problems with series creator Dan Harmon about character decisions. Chase has only done minor roles in films and voice acting roles since leaving the show, his most recent being as King Karoth in Panda vs. Aliens.
Danny Pudi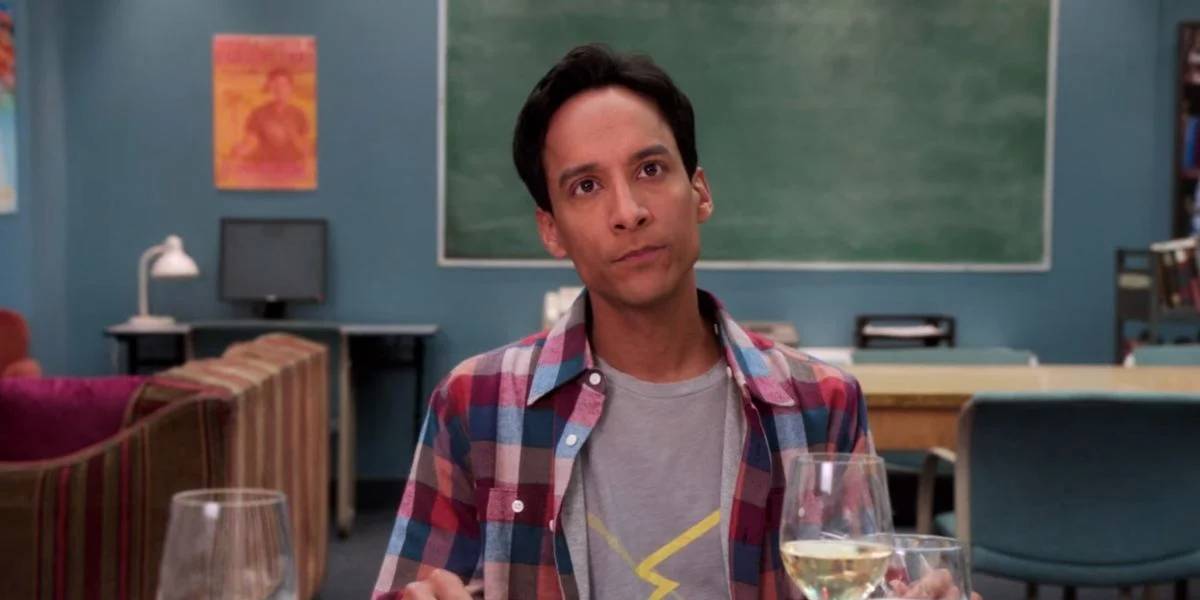 Abed Nadir is one of the series' most popular characters. His distinct and eccentric personality makes him a remarkable character, not to mention a genius in nearly everything. Despite being a member of the study group, his character struggles to communicate and express his sentiments to others, and instead focuses on movies and pop culture.
Danny Pudi is presently starring in the Apple TV+ comedy series Mythic Quest, which was produced by Charlie Day and Rob McElhenney of It's Always Sunny in Philadelphia. He's also working on two more projects with his Community co-stars. One of them is American Dreamer, a film starring Pudi and Danny Glover (a Troy and Abed reunion!). It will be released in June of this year. The other is Dave Franco's romantic comedy, Somebody I Used To Know, which he is also producing with his wife (and Pudi's Community co-star), Alison Brie.
Donald Glover

His portrayal of Troy Barnes served him well throughout the series. In the series, Troy was known for being close to his best friend, Abed Nadir (Danny Pudi). The dynamic duo's antics are some of the series' most memorable scenes, and the rest of Greendale frequently follows suit. The slogan "Troy and Abed in the Morning!" is synonymous with their renowned talk program.
Donald Glover, better known by his stage name Childish Gambino, continued to pursue his acting and music careers a few years after the series finished. Before announcing the release of Atlanta, a series he produced and starred in, he had tiny appearances in Magic Mike XXL and The Martian. The series was critically acclaimed and gained numerous Golden Globe and Emmy Awards. In the same year, he released Awaken, My Love, which was certified platinum and had singles like "Redbone" and "Me And Your Mama." He followed up with the songs "This is America," "Summertime Magic," and "Feels Like Summer" in 2018. He is now producing and acting in a Mr. & Mrs. Smith remake film, which has yet to be released. Season three of his show, Atlanta, is presently airing on FX, with the final season expected to premiere in the fall of this year.
Gillian Jacobs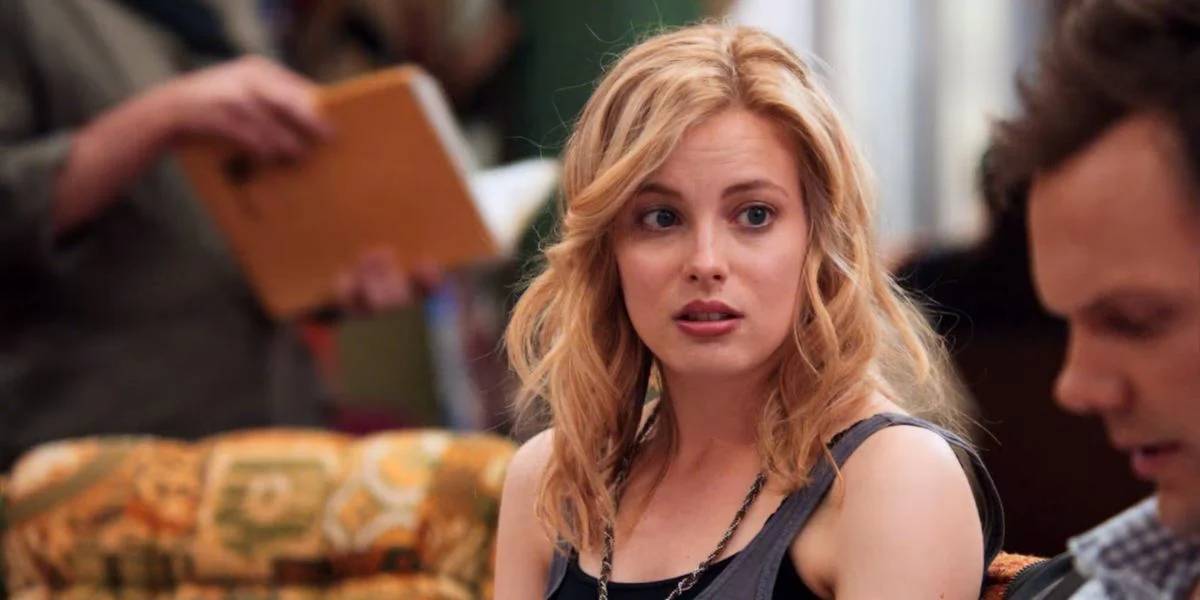 Britta Perry, played by Gillian Jacobs, was the study group's most politically and socially active individual. She joined the Peace Corps and became a member of various activist groups, including "An-Her-Chists," a feminist group. She had an on-again, off-again relationship with Mchale's character, Jeff Winger, and proclaimed their love for one another, but they never married.
She has worked on a variety of projects since the conclusion of Community, including the series Girls and the animated superhero series Invincible. Jacobs has also directed a few movies and documentaries of her own, including More Than Robots, a film about four teenage teams competing in a robotics tournament. Her most recent project is the anthology film The Seven Faces of Jane, in which she will co-direct and star in the lead role. Former Community co-star Ken Jeong and Coppola family member Gia Coppola are among the co-directors.
Jim Rash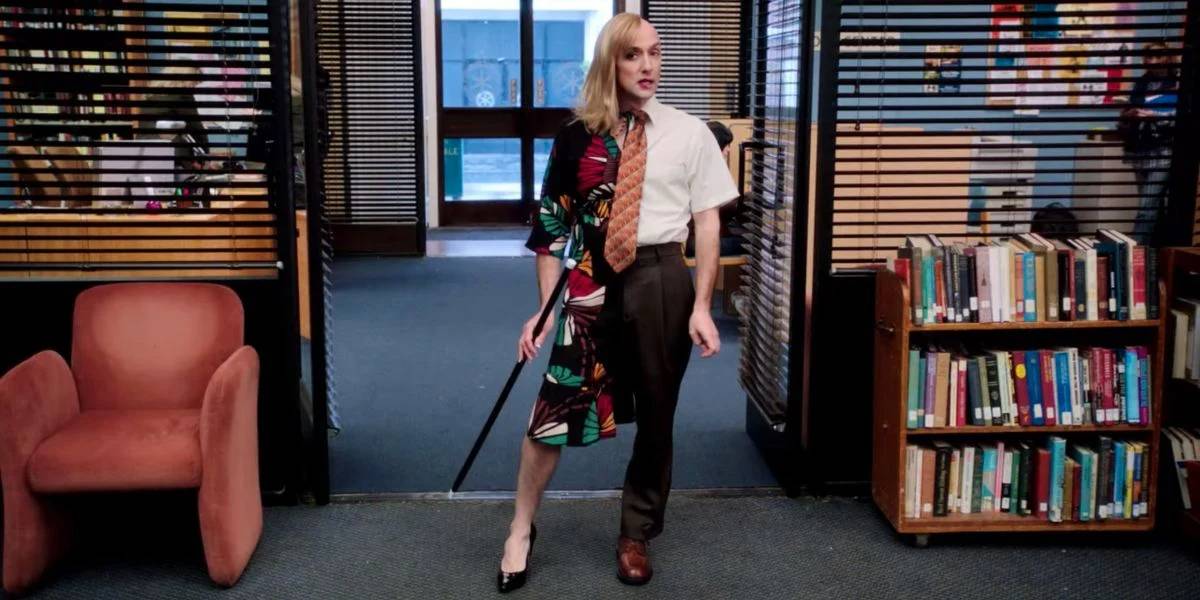 Who could ever forget Dean? He is a cheerful, positive, and dalmatian-obsessed individual who can't get enough of Jeff Winger and tries much too hard to be a part of his study group so he can spend more time with him. His on-screen introductions include him dressed up in ridiculous clothes and using "Dean" gags.
Rash has earned accolades for films including The Descendants and The Way, Way Back for his immaculate writing. His recent projects include the film Bros, which will be released in September of this year. Nicholas Stoller, director of Forgetting Sarah Marshall, and Billy Eichner, star of Billy On The Street, collaborated on the script. Also, does anyone remember him from the final episode of Friends as the apprehensive passenger?
Joel McHale

Joel McHale portrayed Jeff Winger, the series' main protagonist. He portrayed an egocentric, too-cool-for-school figure who is largely concerned with himself and does not put up much effort. He is charismatic and attractive, and he can argue his way into or out of any situation – a skill he developed (and continues to use) while working as an attorney.
McHale went on to star in a sitcom called The Great Indoors after the series ended, although it only lasted a season. In 2018, he announced the premiere of his Netflix comedy series The Joel McHale Show with Joel McHale. Netflix, however, confirmed the series' cancellation just a few months after it premiered. McHale is now filming California King with former Victorious star Victoria Justice and presenting Crime Scene Kitchen, a baking competition reality show.
Ken Jeong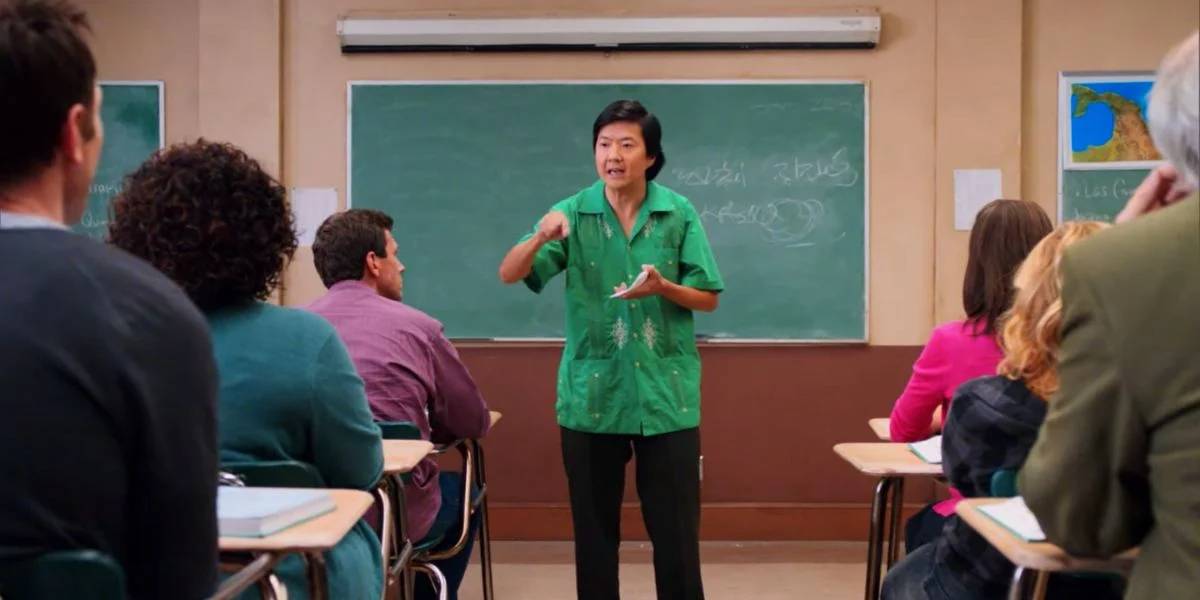 Due to his varied idiosyncrasies, Seor Chang remains one of the best characters on Community. Not only that, but his unorthodox delivery of words has resulted in some of the series' funniest moments and episodes. In addition to his part as Seor Chang, Ken Jeong is most known for his portrayal of Leslie Chow (or Mr. Chow) in the Hangover series, which launched him into the spotlight.
Jeong is a current panelist on the reality singing show The Masked Singer and the host of the musical game show I Can See Your Voice, in addition to doing comic roles in cinema and television. He aired his first Netflix comedy special, You Complete Me, Ho, in 2019, which focused mainly on his relationship with his wife, Tran Jeong. He most recently appeared as a trainee investigator to Will Arnett's character Terry Seattle in an episode of Netflix's comic murder-mystery series Murderville.
Yvette Nicole Brown
Shirley Bennett is a motherly figure to the majority of the study group because she is kind, devout, and religious. She is slightly older than the other members of the group, having divorced and remarried her first husband, Andre. She earned a business degree to help her start a baking business, but owing to poor financial mistakes, she found up in Greendale.
Yvette Nicole Brown now stars as the dean of an all-girls school in Disney's sports comedy-drama Big Shot and is a recurrent guest actor on HBO's A Black Lady Sketch Show, for which she won an Emmy for Outstanding Guest Actress in a Comedy Series. Aside from Big Shot, she is appearing alongside Amy Adams, Patrick Dempsey, James Marsden, and Idina Menzel in Disney's Disenchanted, the sequel to the 2007 blockbuster Enchanted.
Our Team DCS includes 5 different writers proficient in English and research based Content Writing. We allow them and encourage them to follow the Entertainment news all day long. Our posts, listicles and even the exclusives are a result of their hard work.