'The Dropout,' a drama miniseries now available on Hulu, is based on an ABC News podcast of the same name. The show follows the rise and demise of Theranos, a biotechnology business, as well as its founder, Elizabeth Holmes. It also looks at the various people that worked for the company and contributed to this intriguing but ultimately scary story about the dangers of Silicon Valley's startup boom. So, if you're wondering where everyone is today, we have some information for you.
Where is Elizabeth Holmes Now?
When Elizabeth launched Theranos, she promised that their main testing equipment, Edison, would be able to identify a variety of medical issues with just a pinprick of a finger. The company was supported by several powerful investors, and the Stanford University dropout was quickly called the "youngest self-made billionaire." However, starting in 2015, a succession of publications revealed the company as a fraud, with inconsistent test results and fraudulent claims.


Image Credit: ABC News/YouTube
To get extra money, Elizabeth lied about the test's accuracy and fabricated validation results. The corporation was dissolved in 2018, and she was convicted of three charges of wire fraud and one count of conspiracy to commit wire fraud in January 2022, with each count carrying a maximum sentence of 20 years in prison. Elizabeth, who is now 38 years old, is due to be sentenced in September 2022 and is currently out on bond. In San Francisco, California, she lives with her husband, Billy Evans, and their child.
Where is Erika Cheung Now?
Erika Cheung was one of the whistleblowers who exposed Theranos' flaws with its devices and testing processes. Erika testified during Elizabeth's trial on the machines' accuracy, saying, "You'd have about the same luck flipping a coin as to whether your results were true or false." This level of failure was alarming; this was not typical of a typical lab."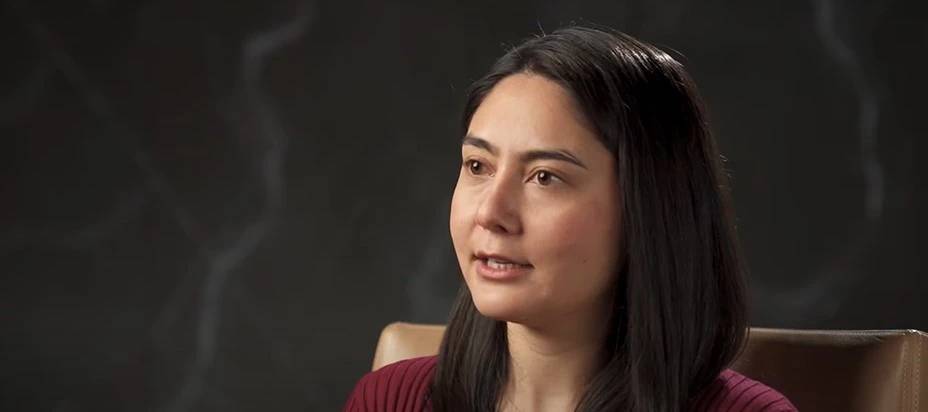 Image Credit: Ivey Business School/YouTube
Erika went on to say that the data was frequently tampered with in order to keep the devices active. Working at Theranos eventually became stressful for her. Erika is now a proponent of a sense of morality in the tech business. She shares her time between New York and California, where she co-founded Ethics in Entrepreneurship.
Where is John Carreyrou Now?
When John came across Theranos and its creator, Elizabeth Holmes, he had several years of investigative reporting experience in the realm of medicine and health care. He began writing for the Wall Street Journal in 2015, revealing the company's fraudulent promises and therefore misled investors and consumers. At that point, Elizabeth reportedly tried everything she could to prevent the stories from being published, including apparently pleading with the owner of the Wall Street Journal, Rupert Murdoch, to stop the reporting.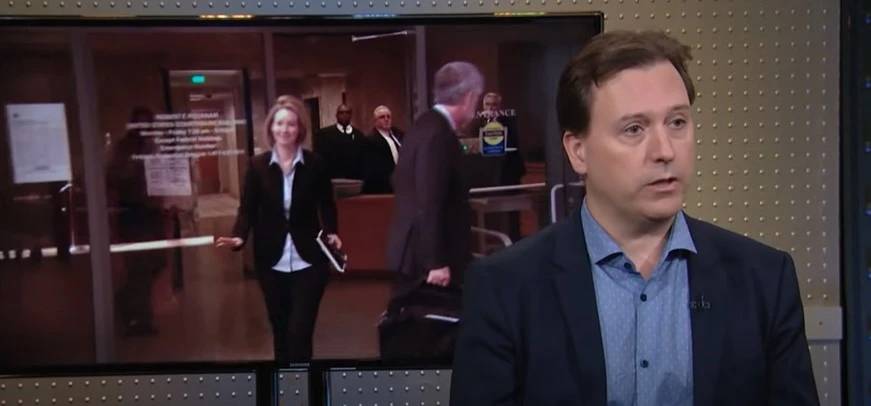 Image Credit: CNBC/YouTube
Despite this, John collaborated with Tyler and Erika to learn more about Theranos, eventually publishing a best-selling book titled "Bad Blood: Secrets and Lies in a Silicon Valley Startup." Aside from that, John currently presents 'Bad Blood: The Final Chapter,' a podcast about the same case. He has since left The Wall Street Journal and now lives with his wife, Molly Schuetz, and their three children in Brooklyn, New York. The award-winning reporter is now giving talks about his experiences.
Where is Phyllis Gardner Now?
In 2002, Elizabeth approached Phyllis, a Stanford Medical School professor, with a concept for a patch that would monitor for illnesses and give the necessary drugs. Phyllis wasn't convinced at the time, and she tried to persuade Elizabeth that the patch wasn't realistic. However, Elizabeth dropped out a year later and went on to start Theranos, which eventually went bankrupt after it was discovered that the business had made various misleading promises about what its equipment could perform.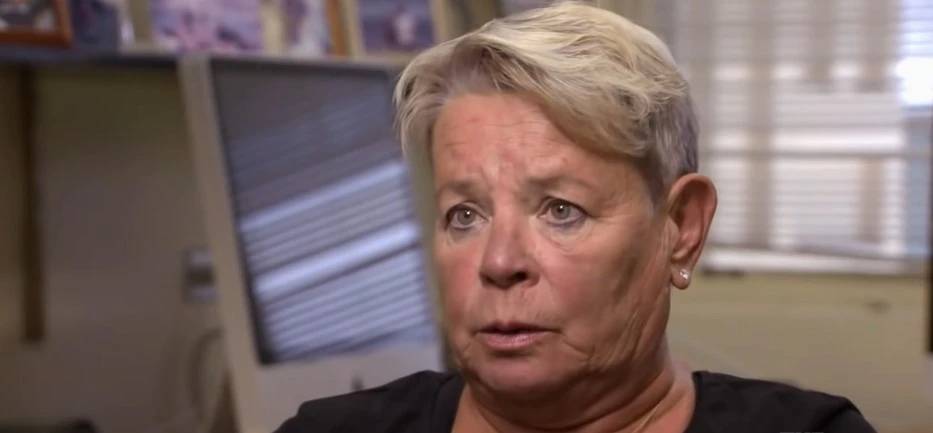 Image Credit: ABC News/YouTube
Phyllis, on the other hand, has heard whispers about Theranos previously. Elizabeth was adamantly opposed to students' requests for her to speak at the university. "I support women," Phyllis stated. I've always done it. It's landed me in trouble before. I've put forth a lot of effort. But I'm not going to stand behind a liar. "It makes no difference to me what gender you are." The accomplished professor continues to teach at Stanford and sits on the boards of directors of firms like Revance Therapeutics and CohBar. Aside from that, Phyllis has launched a number of biotech companies and now appears to reside on the university campus.
Where is Richard Fuisz Now?
Elizabeth had known the Fuiszes, her next-door neighbors, for a long time. She did, however, bring a lawsuit against Richard, his two sons, and Fuisz Pharma, alleging that they stole a Theranos idea and used it to file a competing patent. After the dispute was settled, neither Elizabeth nor the Fuiszes received anything from the patent.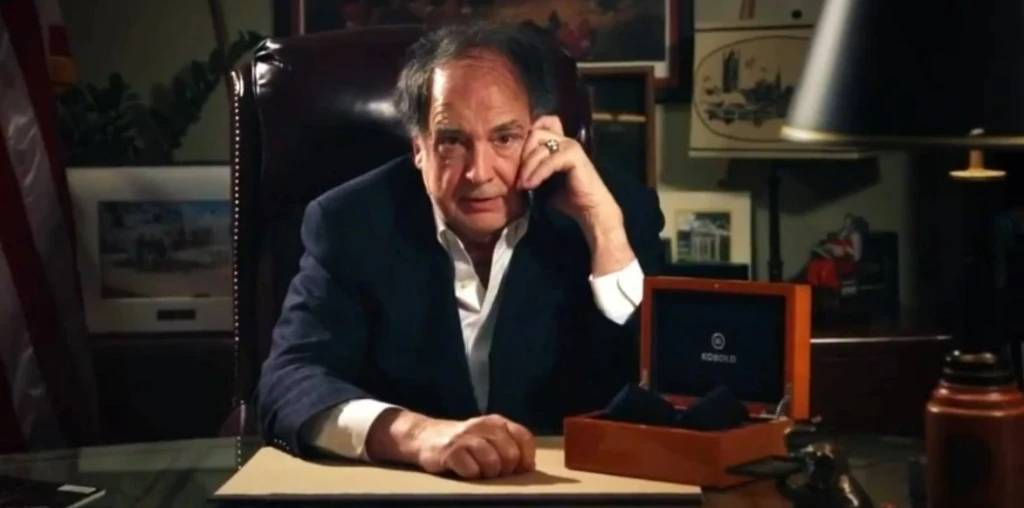 Image Credit: Kobold/YouTube
Where is Sunny Balwani Now?
Text exchanges between Elizabeth and Sunny were recently presented as evidence. One text from Sunny to Elizabeth read, "I am responsible for everything at Theranos." During Elizabeth's trial, she accused Sunny of emotional and sexual abuse, claims he has vehemently denied. The trial is expected to last three months, and Sunny remains free for the duration. From what we can tell, he still lives in California.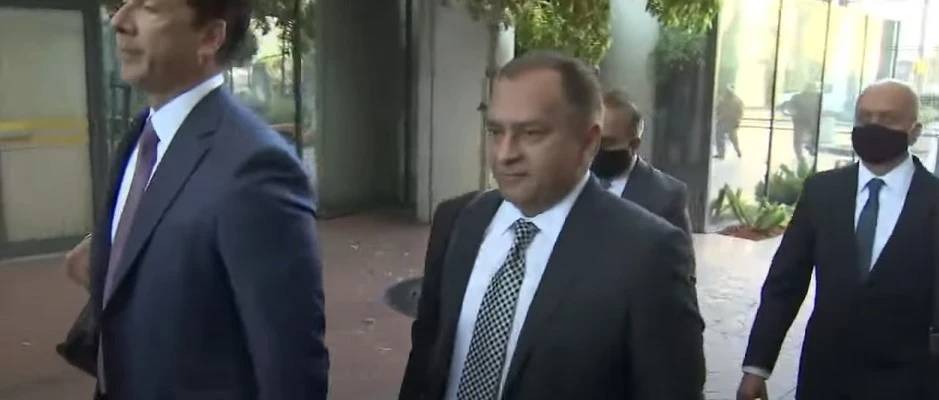 Image Credit: KTVU FOX 2 San Francisco/YouTube
Until 2016, Ramesh "Sunny" Balwani was the COO of Theranos. He met Elizabeth in the early 2000s, just before she dropped out of university. Later, the two were romantically linked and spent over a decade together in secret. Sunny's trial is set to begin in March 2022, and officials believe he was just as important to the plan as Elizabeth. Sunny, on the other hand, allegedly invested money in the company because he sincerely believed in it.
Richard later stated of Elizabeth, "The girl has no scientific education." She isn't an especially intelligent individual. She is more of a con artist than a genuine human being. 'How can you deceive people?' she wondered aloud. 'How do you win with substance?' rather than 'How do you win with style?' "How do you win with style?" the narrator wonders. The 82-year-old inventor has a bevy of patents and appears to live with his family in Franklin, Tennessee.
Where is Tyler Shultz Now?
Tyler was in his early twenties and still in college when he met Elizabeth Holmes in 2011. Tyler went on to work at Theranos after pitching her a concept that he thought was interesting. He did, however, leave after only eight months and was the first to notify regulators about the problems with the devices. Tyler, a biology major, quickly noticed that the firm was conducting experiments on widely available devices rather than Edison, the company's flagship product.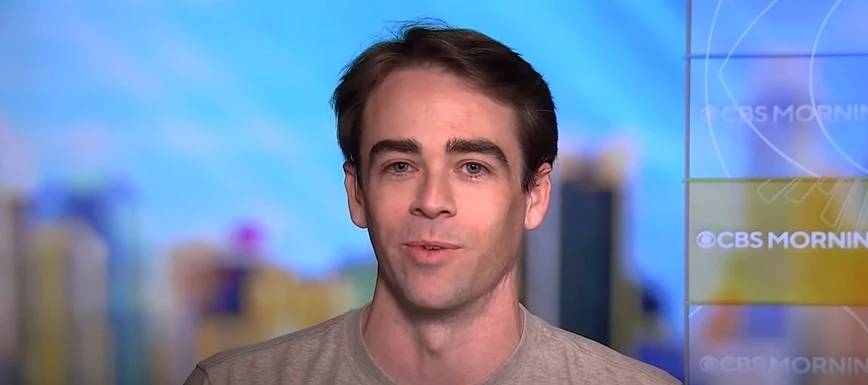 Image Credit: CBS Mornings/YouTube
Tyler Shultz, now in his 30s, was relieved when Elizabeth was found guilty of her actions. "All of a sudden, it was if a weight was lifted," he remarked of the verdict. It's finished. It's hard for me to realize it's ended." He is now the Co-Founder and CEO of Flux Biosciences, a biotechnology business in the reproductive industry. Tyler resides in the Los Gatos area of California. He is engaged to Carolynn Vuong, with whom he plans to marry in June 2022.
Our Team DCS includes 5 different writers proficient in English and research based Content Writing. We allow them and encourage them to follow the Entertainment news all day long. Our posts, listicles and even the exclusives are a result of their hard work.