The fifth episode of 'The Girl from Plainville,' titled 'Mirrorball,' gradually builds up the intensity of the young lead characters' emotions and explains how Conrad and Michelle find solace in each other before the former's terrible demise. Meanwhile, in the present-day plot, Michelle is immersed by sorrow, with media speculating on her role in her boyfriend's death. The sad episode is brought to a close by a less-than-perfect prom. Let's take a closer look at episode 5 of 'The Girl from Plainville' to make sure we've caught up on all of the subtleties. WARNING: SPOILERS AHEAD.
The Girl from Plainville Episode 5 Recap
Michelle finds herself in the middle of a tempest after a newspaper publishes a story about her maybe being involved in Conrad's death. Michelle rapidly becomes the social pariah at her school after the headline showing a picture of her with the phrase "manslaughter" above generates quite a stir. Meanwhile, Michelle's lawyer interrogates her about the texts she sent to her boyfriend, including one ordering him to drink bleach. Michelle's parents are taken aback by the letter and question if Michelle had anything to do with Conrad's death.


In flashbacks, Conrad's father tries to persuade him to join the family business of operating a boat, while his mother encourages him to use his scholarship to attend college. Conrad, caught in the middle, finds it difficult to deal with the pressure on him and discusses it with Michelle. He is approached by a classmate named May at a high school party and ends up sleeping with her. Conrad, though, feels bad and departs the party shortly after the incident.
Michelle and Conrad eventually meet during her grandmother's funeral and flee. After spending time on a baseball field in Florida, this is the first time the two encounter face to face. Conrad wants to push things forward, but Michelle stops him, stating she isn't ready yet.
The Girl from Plainville Episode 5 Ending: What Happens to Michelle at Prom?
Back in the current day, Michelle's classroom atmosphere is becoming increasingly hostile, with sarcastic remarks coming from all sides. Michelle's friendship with Susie is also over, so she puts a letter in her car as a last-ditch effort. Michelle agrees to go to prom after being persuaded by a compassionate classmate. She is still surrounded by pointed glares and hushed tones, which are becoming too much for her to bear.


Michelle leaves the school dance exhausted, and when she gets home, she starts running on her treadmill with a maniacal smile on her face. Michelle is at her lowest point at the end of the episode. It's evident from the outset of the episode how essential it is for her to be accepted by her peers. The high school senior is helpless now that her whole school, including her closest friends, has shunned her. Despite knowing what other students' opinions toward her will be, she goes to prom at the behest of a classmate. However, it looks that the situation is even worse than Michelle could have imagined.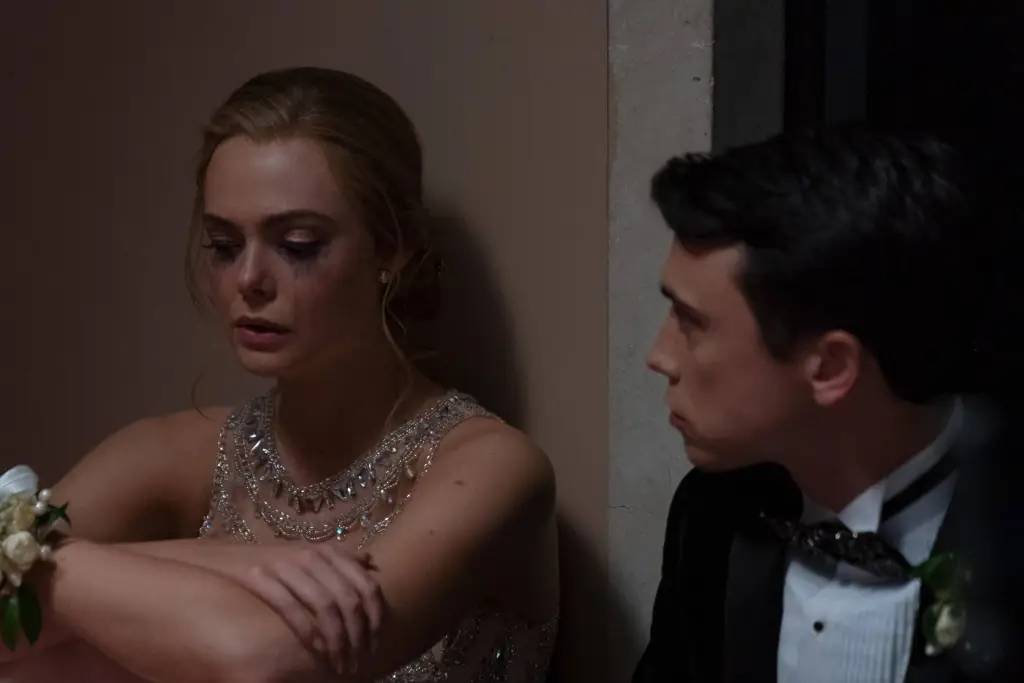 Michelle imagines Conrad at the dance with her, feeling like an outcast at the high school celebration. This is significant because, like her partner, she now feels completely out of place among her friends. Michelle abandons prom due to her inability to control her emotions. It's possible that the experience has made her more sensitive to Conrad's plight. Michelle returns home and begins jogging on the treadmill incessantly, demonstrating how traumatized she is.
Why is Dr. Breggin helping Michelle?
Dr. Peter Breggin shows up at Michelle's lawyer Joseph Cataldo's office unexpectedly and offers his services for free. The lawyer doesn't take the doctor seriously at first, until he starts listing off a list of ways Michelle's prescription could have "intoxicated" her, leading to impaired judgment. The more Joseph hears, the more impressed he becomes with Dr. Breggin's reasoning, especially when he learns that his evidence has previously resulted in acquittals in other cases.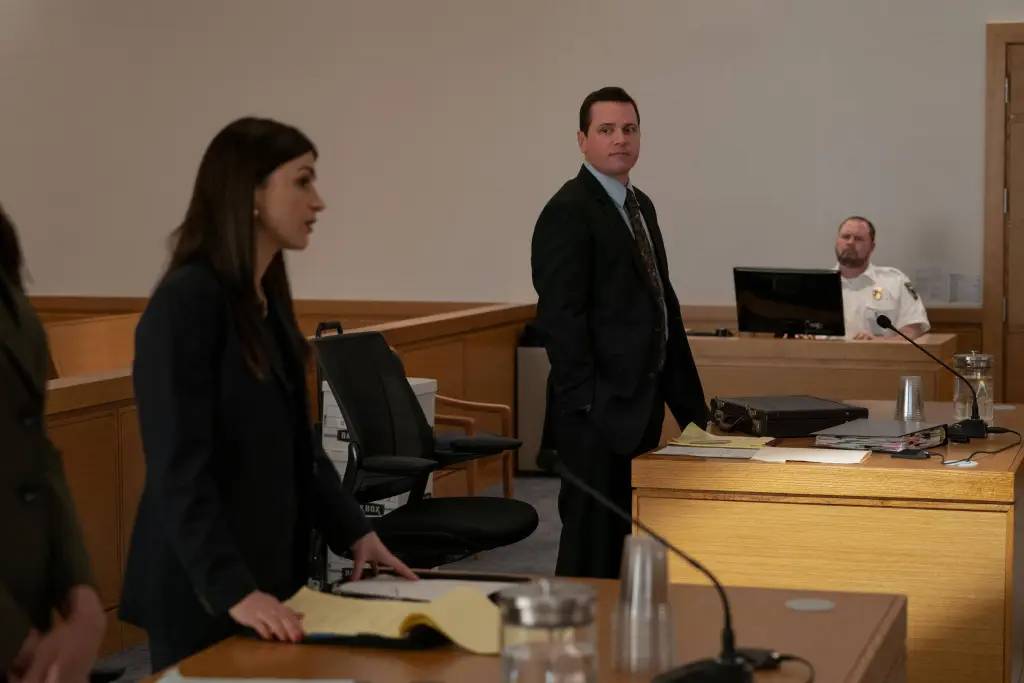 Images Credit: Steve Dietl/Hulu
Dr. Breggin's offer to assist is extremely useful at a time when the prosecution has constructed a solid case and Michelle appears to be progressively responsible for Conrad's murder. The doctor clarifies that while he does not want to be paid, he believes it is his responsibility to raise awareness about big pharma's hazards. As a result, he claims that by assisting Michelle, he is only fulfilling his civic responsibility by demonstrating how certain medicines can influence people's behavior. Surprisingly, the prosecution does not perceive Dr. Breggin's presence as a danger, therefore it has to be seen how useful his medical testimony is to Michelle.
Our Team DCS includes 5 different writers proficient in English and research based Content Writing. We allow them and encourage them to follow the Entertainment news all day long. Our posts, listicles and even the exclusives are a result of their hard work.