Deadline Hollywood revealed back in 2016 that Disney was in the early stages of developing a live-action remake of the 1989 smash hit The Little Mermaid. It seemed just a matter of time until our favourite aquatic redhead made a splash after the live-action versions of Beauty and the Beast, with Emma Watson playing Belle, and Aladdin, with Will Smith playing the Genie, received largely excellent reviews.
After six years and a pandemic, a release date has finally been set: May 26, 2023. Fans have a lot to look forward to with the infallible Lin-Manuel Miranda serving as producer and co-writer of at least four new songs and Stardust author Jane Goldman delivering the screenplay. Have no fear, those worried about uncomfortable humans swimming in suits like in Splash! Rob Marshall, the director, has previously worked with Mer-people. In Pirates of the Caribbean: On Stranger Tides, his talent with CGI tails is on full display. There are a few recognisable faces beneath this water, but how did we come to know them?
Awkwafina as Scuttle
A female diving bird will take the role of the wisecracking seagull in this edition so that the character can be seen in underwater sequences. However, their function as a source of random items and inappropriate applications must continue. Awkwafina is incredibly talented at stealing scenes, as anyone who knows her would attest. Before getting her first leading parts in the critically acclaimed The Fairwell (2019) and Marvel's Shang-Chi (2021), the latter of which is set to receive a sequel, the rapper and Golden Globe nominee took on small roles in Ocean's Eight (2018) and Crazy Rich Asians (2018).
The change in species for this character signals that Awkwafina will be exciting to hear in any future voice-acting roles. The Simpsons (2019) and The SpongeBob Movie: Sponge on the Run, two of the most well-known animated series in the world, both used her voice work in the past (2020). At this point, she nearly has experience.
Daveed Diggs as Sebastian
The majority of the animated classic's legendary Trinidadian crab composer's efforts to negotiate with the rebellious adolescent under his command were unsuccessful. Naturally, this made him feel pretty irritated and occasionally threatened his life. The multi-talented performer Daveed Diggs will give the character his Tony and Grammy-winning voice in the live-action version. Diggs gained fame for creating the part of Thomas Jefferson/Marquis de Lafayette in Lin Manuel Miranda's revolutionary Hamilton (2015).
Diggs is the leader of the experimental hip hop ensemble clipping and a skilled rapper and vocalist. His prior collaborations with Jacob Tremblay include Wonder (2017) and Black-ish (2016–2022), both of which served as inspiration for our character Ariel's breakthrough on Grown-ish. Diggs has performed in other Disney voice-acting roles before, like Tremblay. Paul's voice was provided by him in the scandalously underappreciated Soul (2020). With Diggs playing the crustacean maestro, we're ready for a new perspective.
Halle Bailey as Ariel
With the help of her sister, Bailey gained notoriety as one half of the Grammy-nominated R&B combo Chloe x Halle. The two were signed to Beyonce's record label in 2015 after capturing her eye with their soulful YouTube versions. The two later appeared together in the sitcom and Black-ish spinoff Grown-ish, which was just given a fourth season renewal. The official cast list for The Little Mermaid was published by Disney in 2019 to mixed reviews, to put it mildly.
When Bailey, a Black woman, was cast as the fictional mermaid Ariel, some people took offence and the hashtag #NotMyAriel started trending on Twitter. Danish mermaids can be black because Danish "people" can be black, according to the open letter that the Disney-owned TV network Freeform, which airs Grown-ish, published in response to the vocal minority. Franchise diversification initiatives of a similar nature have also drawn harsh criticism. Thankfully, the majority of supporters do not have this terrible mentality. We are eager to watch Bailey's interpretation of the role.
Jacob Tremblay as Flounder
Jacob Tremblay, a talented young actor, will provide the voice of Flounder, Ariel's best friend, in the Disney animated feature The Little Mermaid. His leading performances in Room (2015) with Brie Larson and Wonder (2017) with Julia Roberts and Owen Wilson will be remembered by viewers. He also provided the voice for Luca, the lead character in the Disney hit that was nominated for an Academy Award (2021).
The animated comedy series Animals (2016–2018) featured voices from Tremblay and Awkwafina, whose natural comic talent was on full display. The Flounder with worry will be perfectly portrayed by Tremblay's sweet voice. The contrast between his persona and Awkwafina's trademark dry humour is guaranteed to be delightful.
Javier Bardem as King Triton
King Triton from the Disney animated picture The Little Mermaid is depicted in a still with Javier Bardem.
As the patriarchal King Triton, the marvellously diversified and Oscar-winning Javier Bardem will undoubtedly shine. Bardem has an extremely vast and remarkable list of accomplishments. When Night Falls (2000), his second English-speaking part to date, earned him an Academy Award nomination for Best Actor, while No Country for Old Men gave him his first, for Best Supporting Actor (2007). He's still the only actor from Spain to have done it.
The fact that a famous actor like Javier Bardem was chosen for what could have been a minor role hints that the royal widower would appear much more frequently in this live-action adaptation. We're sure he has the abilities to portray the strong yet big-hearted father of seven children based on the variety of roles he's played over the years.
Jonah Hauer-King as Prince Eric
English-American actor Jonah Hauer-King is a relatively new name to audiences on the other side of the pond. He is pictured here in front of a still of Prince Eric from the Disney animated film The Little Mermaid. Hauer-King made his name in intricate and melancholy British dramas, but his breakthrough role came in the 2017 family adventure movie A Dog's Way Home, which was adapted from the W. Bruce Cameron novel.
His ability as a leading man will be put to the ultimate test when he is cast as the forlorn and lonely Prince Eric. While the hesitant royal's most distinguishing features in the animated version are his dimples, Hauer-King now has the chance to give the character depth and vulnerability. We just hope that the public doesn't learn that he isn't a true Danish Prince.
Jude Akuwudike as Grimsby
Jude Akuwudike, a Nigerian actor, plays Prince Eric's devoted butler. Since the 1990s, the multifaceted thespian has been a stalwart of British theatre and film. Grimsby plays the frequently disregarded voice of reason for Prince Eric in the 1989 animated feature film. He is referred to be "Eric's faithful butler and confidant, who sees to it that Eric finds the proper girl to marry" in the new rendition.
We couldn't think of a more suitable candidate for the position of upper-class butler than a renowned actor with a love of Shakespeare, like Akuwudike. The actor's first international part will be in this. Akuwudike completes the young and incredibly varied cast. The talent is literally brimming over. Welcome to 2023!
Melissa McCarthy as Ursula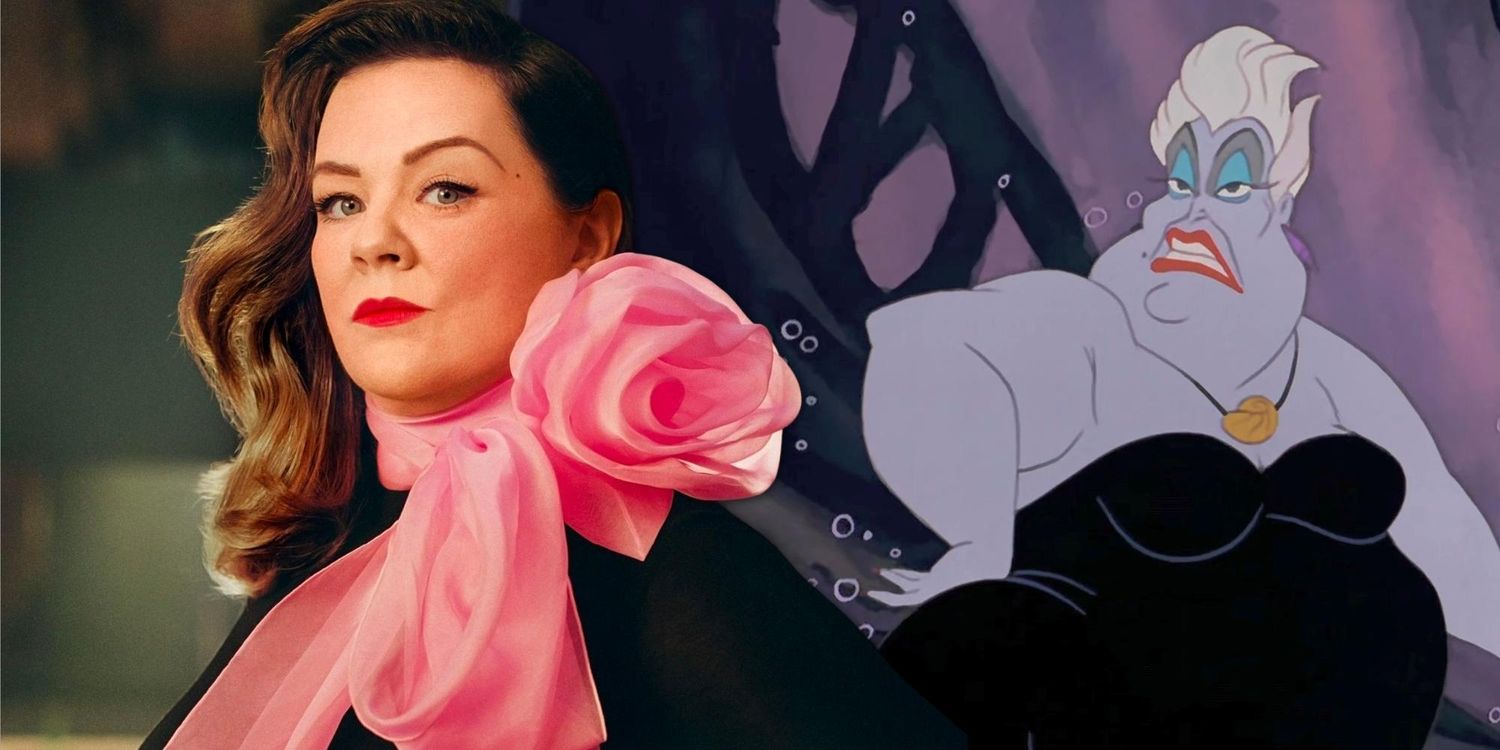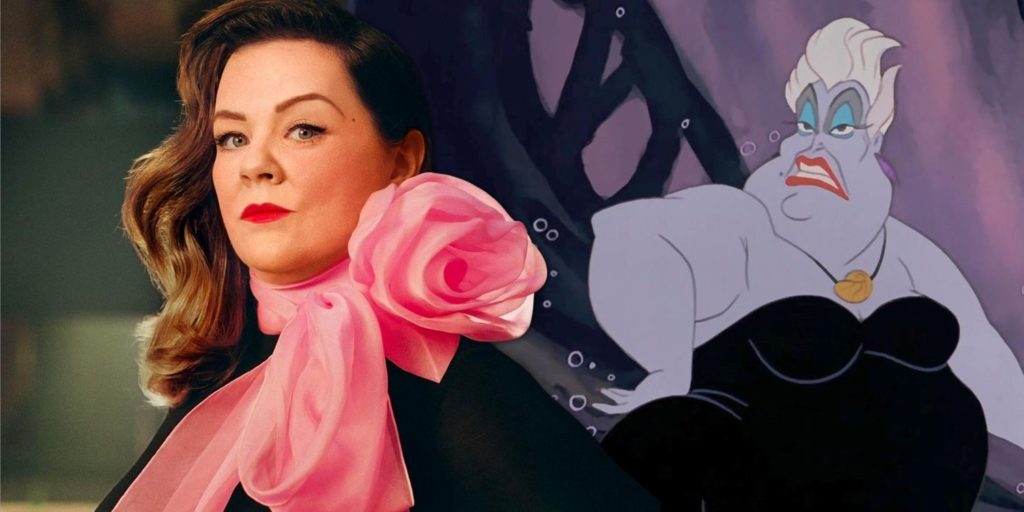 Between 2011 and 2018, the Emmy-winning actress exploded from the pages of the adored sitcom Mike and Molly into a series of Hollywood blockbusters. She was later nominated for an Oscar for a second time, this time for her performance in the movie Can You Ever Forgive Me as infamous con artist Lee Israel. McCarthy has unequivocally shown that she is much more than just a fantastic comedy performer.
Long thought by fans to be the ideal Ursula, Queen Latifah proved this to be true in the ABC spectacular The Wonderful World of Disney PresentsThe Little Mermaid Live! McCarthy's magnetic personality makes her the ideal choice to assume the role of the bodacious villain now that it is someone else's turn. We'll have to wait and see if the actor uses his trademark wit in this Ursula or turns in another shady and cunning portrayal.
Noma Dumezweni as Carlotta
Noma Dumezweni, a British actress who was born in Swaziland (now the Kingdom of Eswatini), has been in almost every noteworthy drama as a guest star. She played Hermione in the first West End production of Harry Potter and the Cursed Child, which will be remembered by Harry Potter fans. Given that she most recently played Miss Penny Farthing in Rob Marshall's Mary Poppins Returns (2018), it makes sense that he would also cast Lin-Manual Miranda in her new role.
Carlotta has a minor part as Prince Eric's (supposed) housekeeper in the animated movie, however this is never made clear. She is referred to in this project as "Eric's benevolent housekeeper, who takes care of Ariel while she stays in Eric's castle." Fans, it's canonical now! In the 1989 remake, Carlotta and Grimsby had a significant age gap; however, this time around, the parts were cast with two attractive actors who were close in age. Is a second castle romance in the works? The shippers will undoubtedly be antsy to know.
Being a binge-watcher himself, finding Content to write about comes naturally to Divesh. From Anime to Trending Netflix Series and Celebrity News, he covers every detail and always find the right sources for his research.