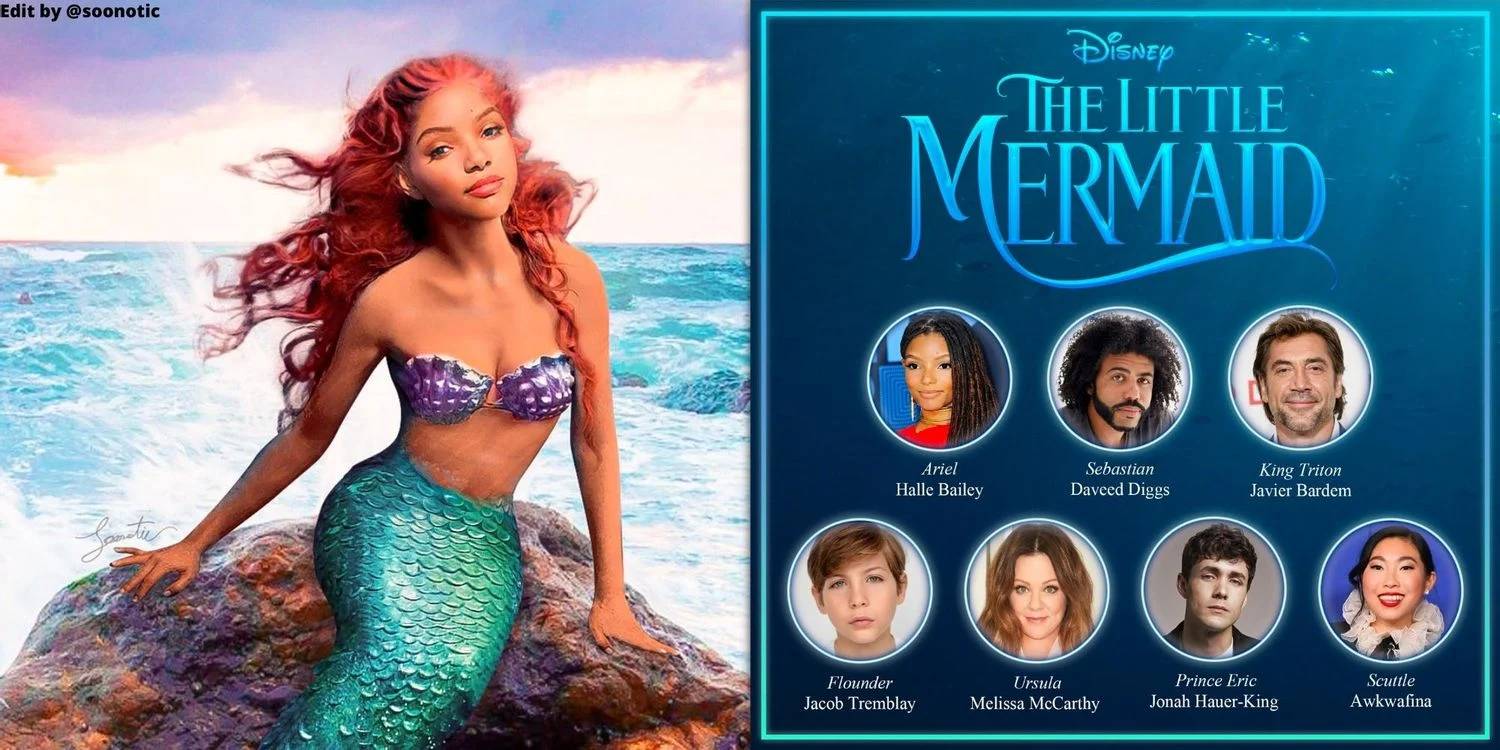 'The Little Mermaid Live-Action' Cast | Who Is Playing The Lead Roles?
Deadline Hollywood revealed in 2016 that Disney was in the early stages of developing a live-action remake of the 1989 smash hit The Little Mermaid. Following the good reviews for live-action Beauty and the Beast, starring Emma Watson as Belle, and Aladdin, starring Will Smith as Genie, it seemed only a matter of time before our favorite aquatic redhead made a splash as well.
After six years and a pandemic, a release date has finally been set: May 26th, 2023. There's a lot to look forward to, with Lin-Manuel Miranda as producer and co-composer of at least four new songs, and Stardust writer Jane Goldman contributing the screenplay. Have no worry if you're worried about uncomfortable human-in-suit swimming à la Splash! This isn't the first time director Rob Marshall has worked with Mer-people. In Pirates of the Caribbean: On Stranger Tides, his keen eye for CGI tails is on full display. There are a few recognizable faces beneath the waves, but where did they come from?
Awkwafina as Scuttle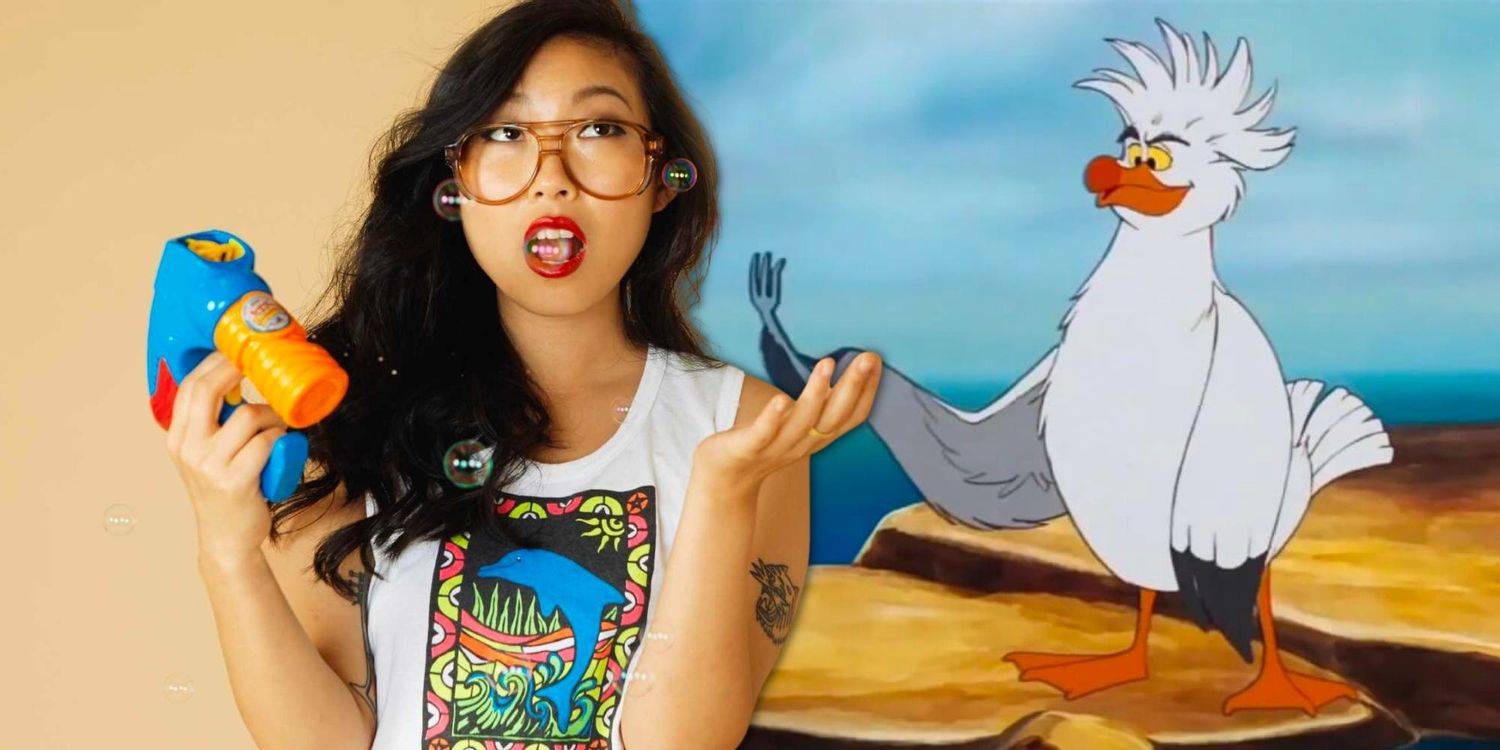 The wise-cracking seagull will be replaced by "a female diving bird… to feature the character in underwater sequences" in this edition. Nonetheless, their role as a source of random items and inappropriate applications will continue. Those who are familiar with Awkwafina know that stealing a scene is one of her many talents. The rapper and Golden Globe nominee had brief appearances in Ocean's Eight (2018) and Crazy Rich Asians (2018) before appearing in The Fairwell (2019) and Marvel's Shang-Chi (2021), the latter of which is getting a sequel.
The shift in species for this character signals that Awkwafina will be a joy to listen to in her next stint as a voice actress. She's done voice work on two of the most well-known animated programs in the world: The Simpsons (2019) and The SpongeBob Movie: Sponge on the Run (2020). She's almost a seasoned pro at this point.
Daveed Diggs as Sebastian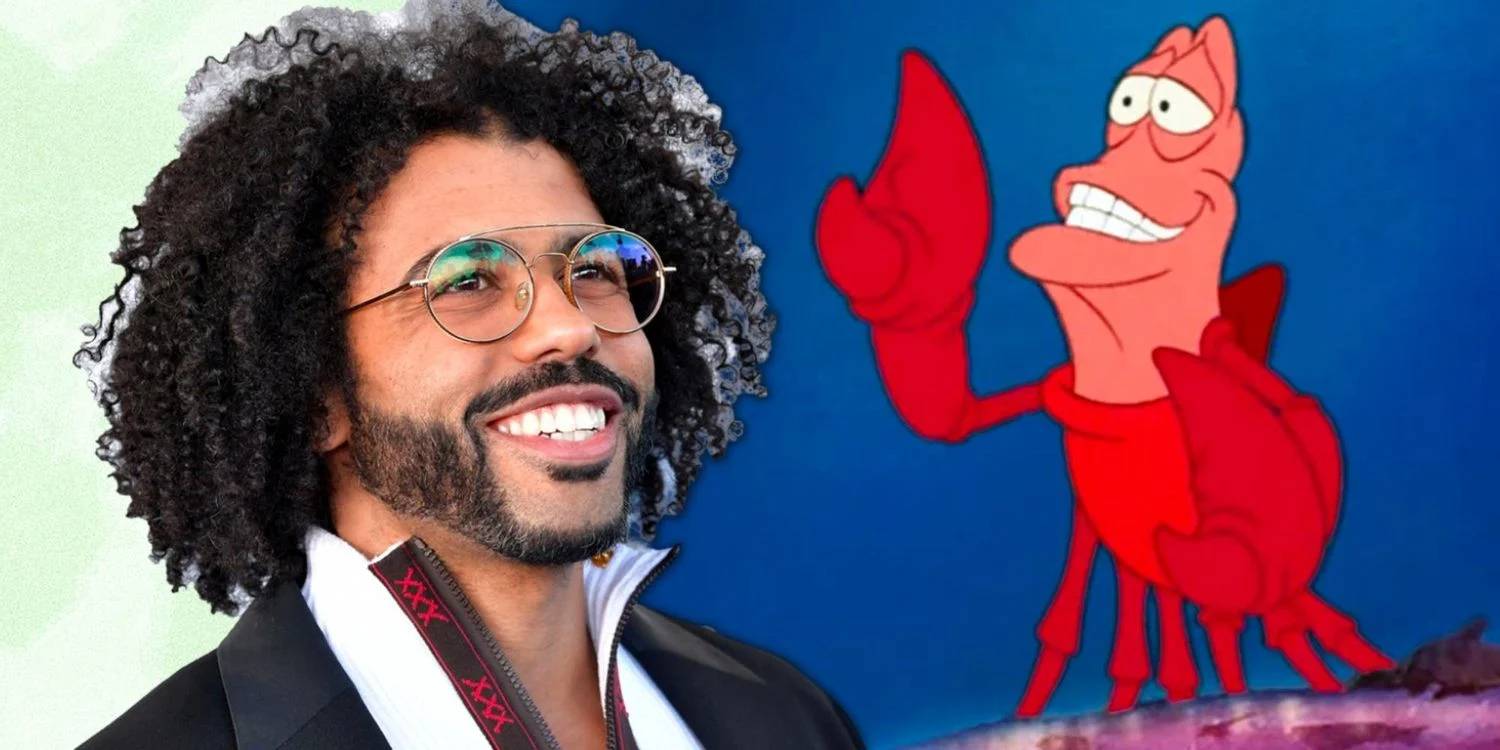 The famed Trinidadian crab composer spent the most of the animated classic trying to reason with the obstinate adolescent under his command. Naturally, this left him frustrated and, at times, on the verge of death. Daveed Diggs, a multi-talented performer, will provide his Tony and Grammy-winning voice to the role in the live-action adaptation. Diggs is most recognized for playing the revolutionary Marquis de Lafayette/Thomas Jefferson in Lin Manuel Miranda's Hamilton (2015).
Diggs is a talented singer and rapper who is the leader of the experimental hip hop ensemble cutting. He also collaborated with Jacob Tremblay in Wonder (2017) and starred in the sitcom Black-ish (2016-2022), which was the catalyst for our Ariel's big break on Grown-ish! Diggs, like Tremblay, has previously voiced characters for Disney. He was Paul's voice in the criminally underappreciated Soul (2020). With Diggs in the role, we're ready for a new take on the crustacean master.
Halle Bailey as Ariel
Bailey rose to stardom alongside her sister as one half of Grammy-nominated R&B combo Chloe x Halle. With their soulful YouTube renditions, the two caught Beyonce's notice and were signed to her record label in 2015. The pair went on to feature in Grown-ish, a sitcom and Black-ish spinoff that was just renewed for a fourth season. To put it mildly, the reaction to Disney's official cast list for The Little Mermaid in 2019 was varied.
On Twitter, the hashtag #NotMyAriel started trending, with some criticizing Bailey for imitating Ariel, a fictitious mermaid. "Danish mermaids may be black because Danish *people* can be black," the Disney-owned TV network Freeform, which broadcasts Grown-ish, said in a fittingly acerbic open letter to the loud minority. Attempts to diversify franchises in the past have also been met with harsh criticism. It's a disappointing attitude, but it doesn't represent the majority of fans. We're excited to see Bailey's take on the role.
Jacob Tremblay as Flounder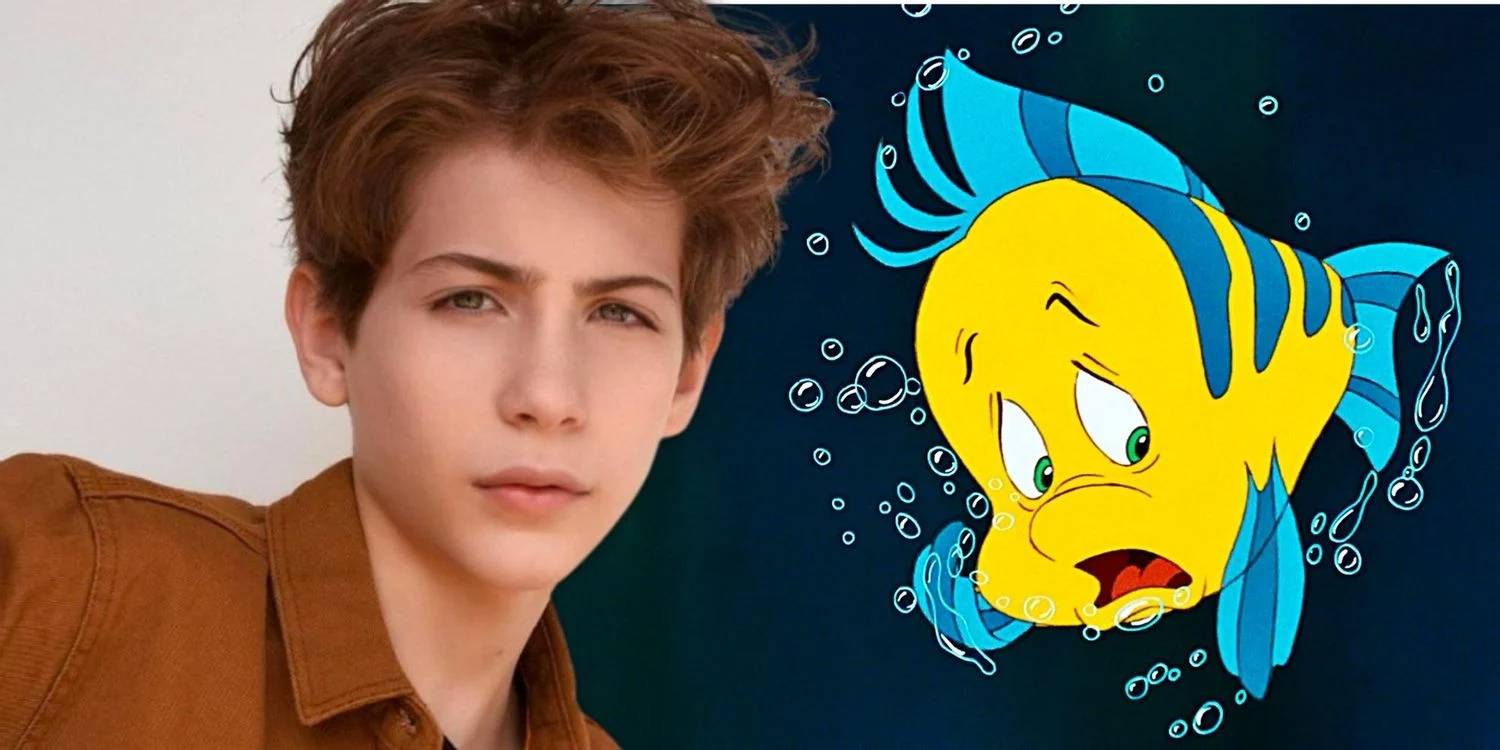 Jacob Tremblay, a talented kid actor, will play Ariel's best buddy Flounder. His leading performances in Room (2015) opposite Brie Larson and Wonder (2017) with Julia Roberts and Owen Wilson will be familiar to audiences. He also provided the voice for Luca, the titular character in the Academy Award-nominated Disney hit (2021).
Tremblay and Awkwafina both provided their voices to the animated comedy series Animals (2016-2018), which showcased their genuine comedic ability. Tremblay's sweet-voiced performance as Flounder will be great. The contrast between his character and Awkwafina's typical dry comments is guaranteed to be hilarious.
Javier Bardem as King Triton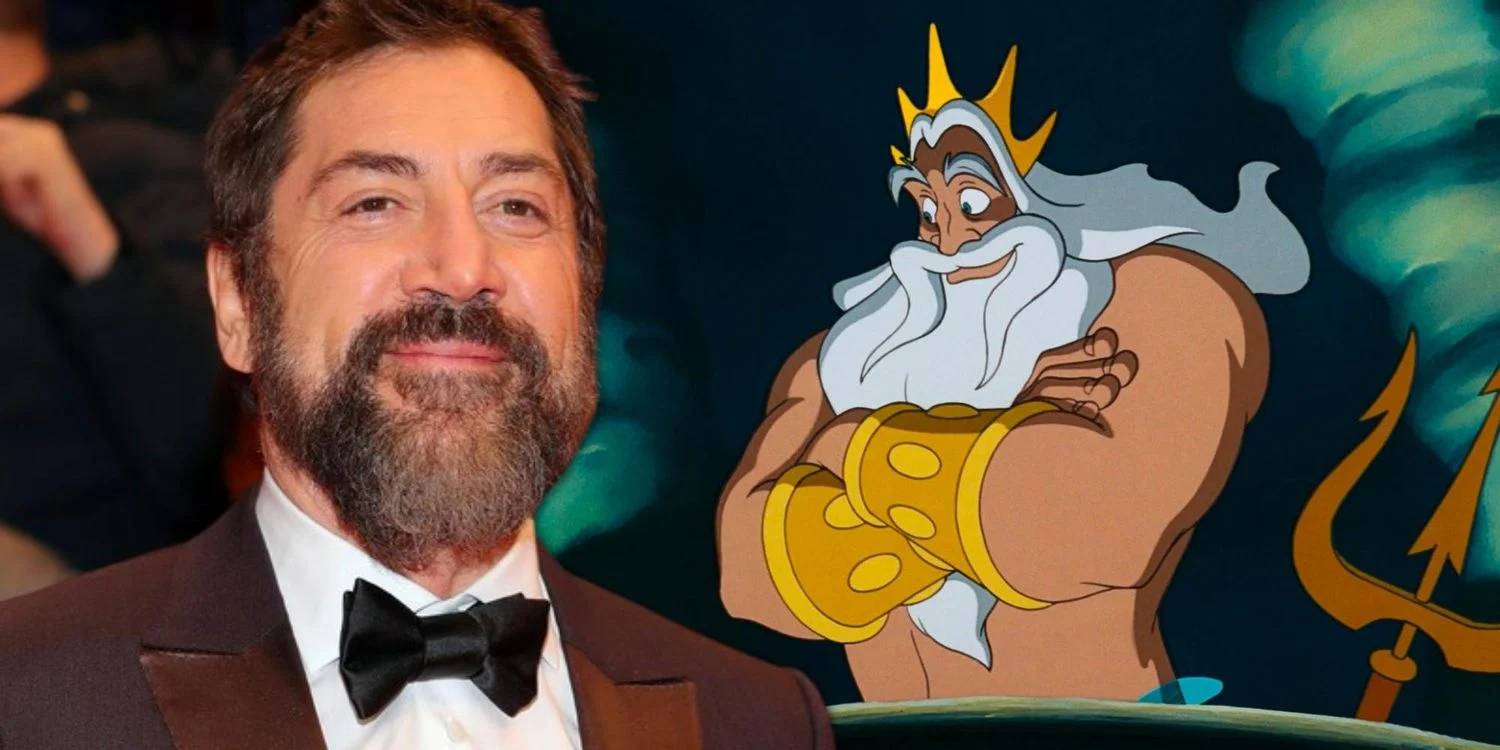 As patriarchal King Triton, the marvelously multifaceted and Oscar-winning Javier Bardem is sure to dazzle. Bardem has a broad and outstanding list of achievements. He was nominated for an Academy Award for Best Actor for his performance in When Night Falls (2000), his second English-speaking role, and won for Best Supporting Actor in No Country for Old Men (2007). He is the only actor from Spain to have done so.
The presence of a big-name actor like Bardem in what could have been a minor role hints that the royal widower will be featured prominently in this live-action adaptation. We're certain that, based on his numerous roles over the years, he has the abilities to play the forceful but big-hearted father of seven girls.
Jonah Hauer-King as Prince Eric
Jonah Hauer-King, an English-American actor, is a relatively new face for fans on the other side of the Atlantic. Hauer-King made his name in sophisticated and dark British dramas, and his first international triumph was the family adventure film A Dog's Way Home (2017), based on the novel by W Bruce Cameron.
The role of Prince Eric, who is lost and lonely, will be the ultimate test of his leading man potential. While the animated version's most recognizable feature is his dimples, Hauer-King now has the chance to give the reluctant prince more depth and vulnerability. We only hope the public doesn't find out he's not a real Danish Prince.
Jude Akuwudike as Grimsby
Nigerian actor Jude Akuwudike takes on the role of Prince Eric's loyal butler. Since the 1990s, the well-rounded thespian has been a constant on the British stage and film. Grimsby plays Prince Eric's often-ignored voice of reason in the 1989 animated feature film. He is defined as "Eric's faithful butler and confidant, who sees to it that Eric finds the appropriate girl to marry" in the updated adaption.
We couldn't conceive of a better choice for the upper-crust butler part than Akuwudike, a renowned actor with a passion for Shakespeare. The actor's first international part will be in this film. Akuwudike completes a cast that is both fresh and delightfully diversified. The pool of talent is practically endless. Bring on 2023!
Melissa McCarthy as Ursula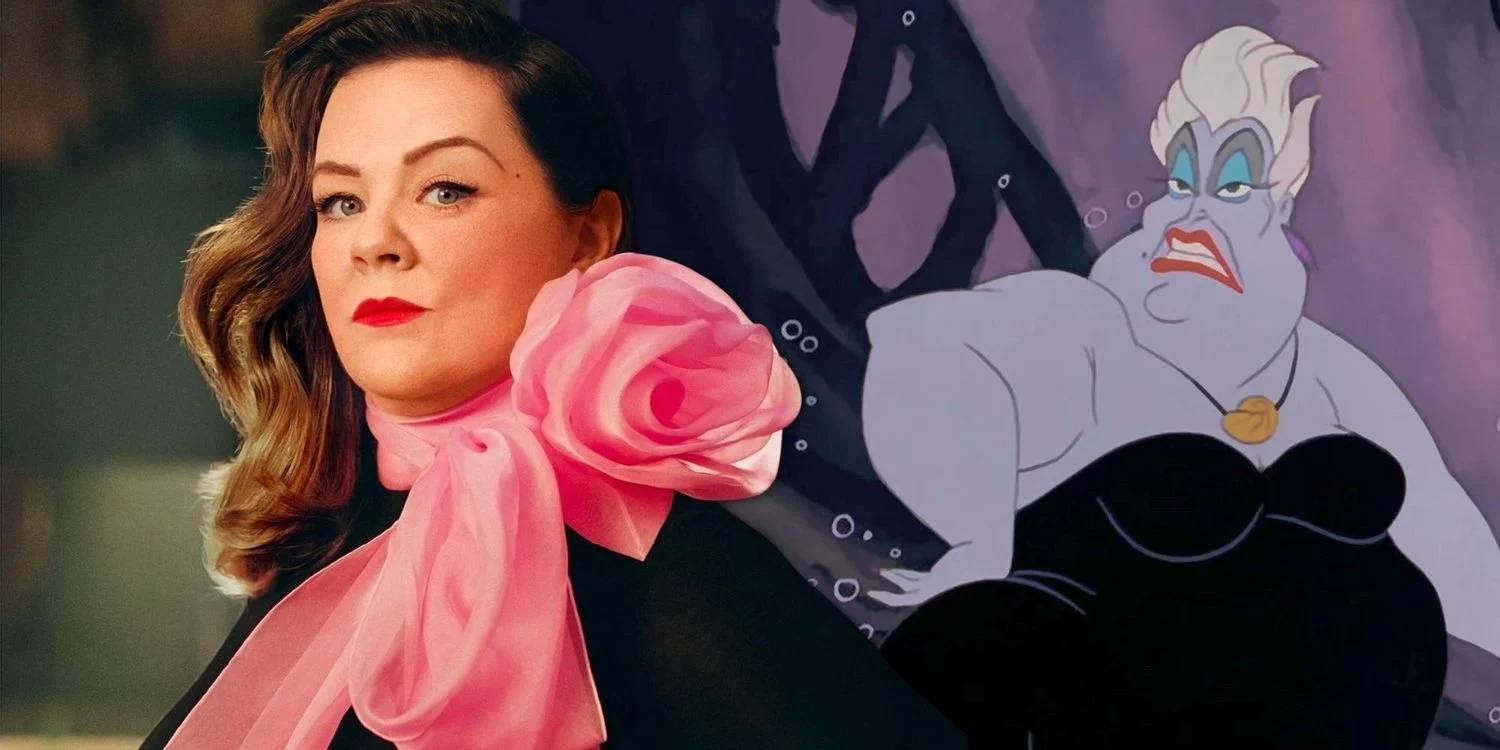 Between 2011 and 2018, the Emmy Award-winning actress exploded from the pages of the renowned sitcom Mike and Molly into a spate of Hollywood blockbusters. She was later nominated for her second Academy Award, this time for her performance in Can You Ever Forgive Me? as famed fraudster Lee Israel. McCarthy has proven herself to be far more than just a fantastic comedy performer.
Queen Latifah has long been thought to be the ultimate Ursula, and she delivered in ABC's special The Wonderful World of Disney Presents The Little Mermaid Live! We can't think of a better suit for the bodacious villainess now that it's someone else's turn, than charming McCarthy. We'll have to wait and see if this Ursula employs the actor's trademark wit, or if she'll deliver another dark and cunning portrayal.
Noma Dumezweni as Carlotta

Swaziland (formerly the Kingdom of Eswatini) native Noma Dumezweni is another British name that appears in every major drama. During the premiere run of Harry Potter and the Cursed Child on the West End, she was known as Hermione. With her previous role as Miss Penny Farthing in Rob Marshall's Mary Poppins Returns (2018), it's no surprise that the filmmaker has invited her and co-star Lin-Manual Miranda over to his new movie.
Carlotta has a minor role in the animated picture as Prince Eric's (assumed) housekeeper, though this is never stated directly. She is defined as "Eric's caring housekeeper, who tends after Ariel while she is staying in Eric's castle" for this project. Fans, it's official canon! In the 1989 version, Carlotta and Grimsby were very different in age, but this time the roles were allocated to two handsome performers in the same age bracket. Is another castle romance on the horizon? We're sure the shippers are eager to learn.