The story of "The Night Agent" on Netflix is about Peter Sutherland, a young FBI agent who gets caught up in a plot that could be very bad for his country. In the ten episodes, he figures out what the bad guys are up to and how to stop them. He also starts to doubt the loyalty of everyone else. Peter's whole life is at risk because he wants to find out the truth, even though he's been trying to stay out of dangerous situations ever since his father died. We've got you covered if you want to know what happens at the end of the season and what it means for Peter's future. SPOILERS AHEAD
The Night Agent Plot Synopsis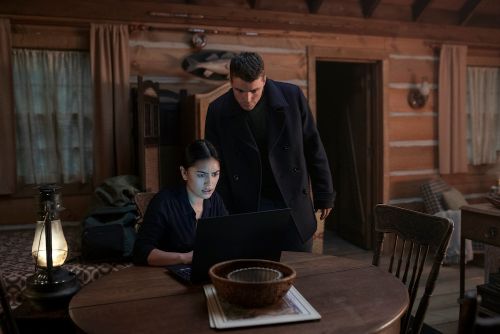 Peter Sutherland, an FBI agent, stopped an explosion that could have killed thousands of people a year ago. Now, people who believe in conspiracies are after him because they think he set off the bomb. He saved the day, but instead of getting a promotion, he is sent to work in a basement with no windows in the White House. While he looks over the reports, he waits for the phone on his desk to ring, which only happens in the worst of situations.
After months of not hearing anything, Peter's phone finally rings, and on the other end is a woman named Rose Larkin. She didn't know that her aunt and uncle were Night Agents when they gave her the code. A pair of killers kills them, and now they are after her. Peter's job is to keep her safe until the next day, when she has to give a report at the White House. She tells Peter, though, that someone in the White House is a mole and that they can't trust anyone there.
Rose and Peter find out the truth while running away from dangerous killers who want to kill them. They find out that the mole was also involved in the explosion that Peter stopped from happening a year ago. Slowly, the whole picture starts to come together, and they learn that people close to them will try to hurt the President of the United States.
The Night Agent Ending: Does Peter Sutherland Become a Night Agent?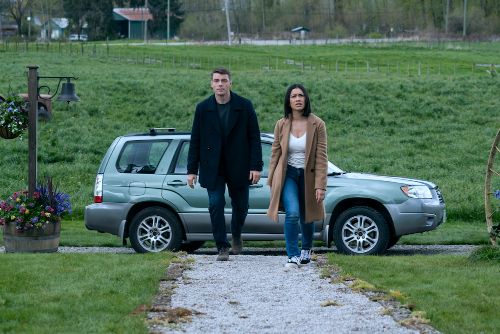 Peter and Rose find out that Vice President Ashley Redfield and Gordon Wick were behind the explosion in the metro, which was actually an attempt to kill Omar Zadar. Redfield thought he was dangerous, but the President wanted to get along with him because, despite his beliefs, he was going to be the President of his country. So, Redfield and Wick got together and made a plan to blow up an underground train that ran right under the cafe where Omar Zadar was supposed to be.
They know that Diane Farr is also working with them, but she tells them that they have been ignoring her, which means that they are going ahead with their plan without her. Redfield and Wick still want Zadar to be gone, but they have changed their plans. Now, the President is in the crosshairs. She is going to meet Zadar at Camp David, but both of them will die in an explosion.
Peter and Rose sneak into Camp David with the help of Farr. Redfield has already locked himself in the bunker in preparation for the explosion.
Rose tries to get the communications to work again. They were jammed to stop any communication that could mess up the plan. She gets it open just in time, and the President is told before the bomb goes off. But Peter finds out that the helicopter has another bomb inside it. He knows that if he doesn't hold the President hostage, no one will take him seriously, so he tells her guards to check the helicopter. For a moment, it seems like the President's security team will kill him, but then they find the bomb. It goes off, but no one gets hurt. The life of the President is saved.
Back at the White House, Peter gets a clean bill of health. All of the bad guys' accusations against him are thrown out. He is asked what he wants in exchange for saving her life. He wants to know the truth about his dad. He is given a video of his last interview, in which he admits that he accidentally gave secret documents to the Russians. When Peter finds out that his father was a traitor, he is sad. But the President says that there was more to what happened.
Peter's father had agreed to spy on the Russians as a double agent. But someone found out about the plan and killed him. The car crash that killed his father was neither an accident nor an act of self-harm. It was killing. The President tells Peter that her father did his best for his country and was not like what the media said he was. She then gives him a job offer. She gives him a chance to find out what's on the other end of the call he took in the Night Watch because she saw how well he handled the whole thing.
In the last scene, Peter says goodbye to Rose and gets on a plane. He is now a Night Agent, and this is his first mission to do something secret. This gives him a good ending because it answers his questions and settles his mixed feelings about his father. It also gives him the chance he's been looking for all along. Peter had wanted to be a field agent for a long time, but something always got in his way. Now, he has gotten what he wanted.
What Happens to Rose Larkin?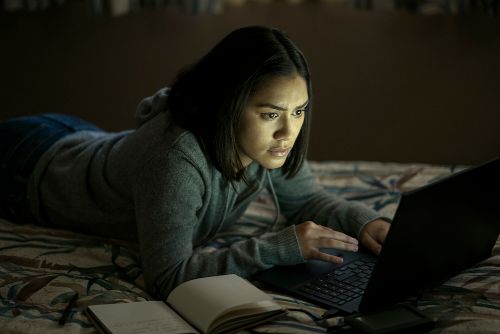 Rose Larkin was forced out of her own company, and at the start of the season, she had to file for bankruptcy. When things got worse, she thought she was done. Her aunt and uncle died, so she had to run away. She remembered how good she was at cybersecurity while she was looking for the truth. She tells Peter that once everything is over, she'll go back to California and start over. She will even get a new name and identity, so that all the things that have happened to her in the last week don't keep bothering her.
In the last scene, she walks Peter to his car, where he is picked up and taken to his next mission. They say they'll keep in touch, which shows that they want to give their relationship a try. While Peter is away on a mission somewhere else, we think Rose will stick to her plan and start over in California. There is another possibility, though.
When Peter and Rose were still on the run, they talked about California. After everything calms down, Peter and Rose go to see the President. Peter is then given the chance to work as a Night Agent. Since Rose was also a big part of saving the day, it's possible that the President also offered her a job. Someone with her skills could be very helpful, especially if they were spying. Could she and Peter work together on another mission, with her being the smart one and him being the strong one?
The fact that Rose dropped off Peter gives this possibility more weight. Peter doesn't take off from his usual airport. It is only for people like him, who are Night Agents and aren't supposed to tell anyone where they are going. For Rose to be let in, she must also have the same clearance that Peter has now. If so, it looks like Rose has given up on her plans to go to California and will be working on some top-secret projects herself.
Does Diane Farr Die?
Diane Farr is one of "The Night Agent's" most questionable characters. At first, Peter puts all his trust in her. He thinks that she is the only person in the White House who is not a spy. Rose doesn't believe Farr, and it turns out that she was right. Farr was the one who told the assassins about them and tried to get them killed. Peter and Rose thought at first that Farr was also involved in the bombing of the metro, but it turns out that she started working with Redfield and Wick after the bombing.
She didn't want to be friends with Omar Zadar, just like they didn't. But when she finds out that the new target is the President, she helps Peter and Rose break into Camp David. One of Redfield's men shoots her in the back, and for a moment, it looks like she's dead. Rose goes back to find her alive after the President has been saved and all the bombs have been taken care of.
Rose is determined to get even with Farr now that she knows he ordered the hit on her aunt and uncle. Farr is afraid that Rose will kill her, but Rose actually helps her stay alive. She doesn't want Farr to give up easily. She wants her to be caught and put on trial so that everyone can find out what she did and how many people she killed. Rose wants Farr to spend the rest of her life in prison so that she can get justice for her aunt, uncle, and Lorna.
What Happens to VP Ashley Redfield?
Ashley Redfield didn't want Omar Zadar and the President to be friends. He thought that Zadar was a bad guy. He hated Zadar so much that he was willing to kill hundreds of thousands of people to get rid of it. After a year, he is still in the same job. He wants Zadar to be gone, but this time his ambition has flown away. He wants to get rid of the President, which would make him the President and give him complete control.
Again, Redfield is ready to kill a lot of other people just to kill the President. He and his daughter wait in the panic room until the explosion is over. He doesn't know that Maddie already knows what he is up to. She asks to be let go and says that she will tell the world what he did even if he becomes President. So, he decides to let her go, even though he knows the bomb is about to go off any second.
Redfield doesn't know that Peter and Rose have stopped everything while he waits for the results of his work. When everything is over, Maddie takes Arrington to see her dad. Redfield is shocked because he has lost his only daughter and because his secret has been revealed. He will have to pay for what he did. Even though the ending doesn't say what happens to him, we can assume he pays for what he did. He did things against the country that were illegal and dangerous, so he will spend the rest of his life in prison.
His daughter, on the other hand, decides to live her life on her own terms and thinks about going to an art programme in Rome. Since Redfield is no longer Vice President, Maddie no longer has a security detail to keep her safe. This means that Arrington is free to go in other directions. She is asked to join the President's security team, and after not giving it much thought, she says yes.
What Happens to Gordon Wick?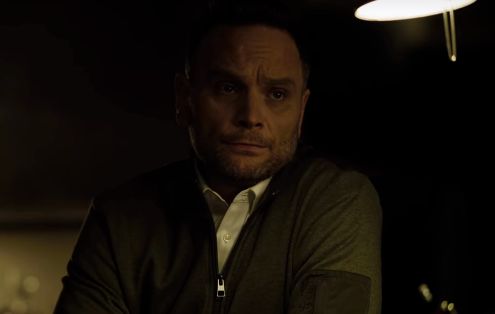 Without Gordon Wick, none of the bad things that happen in "The Night Agent" would have been possible. As a businessman, it would be very helpful for him to have the President of the country in his pocket. He plans with Redfield to kill President Travers because of this. He gives the operation strength and is ready to kill anyone who gets in his way, even Redfield's daughter.
Wick isn't close to the President, so he can watch what's going on at Camp David from a safe distance. So, when things settle down, it's easier for him to get away. Now that everyone knows what happened, he knows he will be charged with trying to kill the President. He will get the death penalty or a life sentence for this. He can't get out of it unless he gets caught. Since Redfield was in the panic room, he couldn't run away. Wick, on the other hand, has both the chance and the means to vanish from the earth, so that's what he does.
Our Team DCS includes 5 different writers proficient in English and research based Content Writing. We allow them and encourage them to follow the Entertainment news all day long. Our posts, listicles and even the exclusives are a result of their hard work.