The Perfect Find, a romantic comedy on Netflix that is set in the high fashion industry of New York, is directed by Numa Perrier. Jenna Jones's fashion career suffers after the public breakup of her ten-year relationship, so she takes a year off to reevaluate. After a year, Jenna is prepared to reenter the fray. Jenna must choose between her work and her forbidden love after unintentionally falling in love with the youthful and charming Eric, who also happens to be the son of her boss.
'The Perfect Find' is an enjoyable feel-good movie about finding love in unexpected places, and it has strong performances from Gabrielle Union, Keith Powers, and Gina Torres. Here is everything you need to know about the same if you're wondering whether or not this movie is based on reality.
Is The Perfect Find a True Story?
No, the plot of "The Perfect Find" is not based on a real event. The same-titled romance novel by Tia Williams from 2016 served as the inspiration for Leigh Davenport's film. The plot of the novel and the movie, which share the same underlying assumptions, centres on a covert relationship between an older woman and a younger guy. Both stories are heavily influenced by the fashion industry, and the movie succeeds in portraying it in a vivid, imaginative way. However, the movie clearly departs from Williams's book when it comes to how Jenna Jones's character is portrayed. Jenna is shown as a mature, put-together woman in her 40s who is focused on her profession and has goals.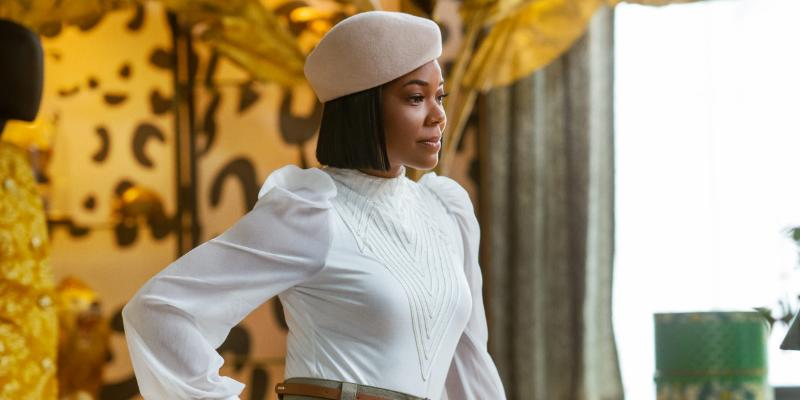 Union's Jenna comes across as more assured and self-assured in her talent and abilities than her bookish counterpart. The plot of the movie revolves around Jenna's experience and explores her quest for self-awareness after she finds herself starting again in her life. As a result, Jenna's character provides the majority of the movie's honesty, and the movie depends on her capacity to connect with the viewer to feel real. It's not surprising that scriptwriter Davenport, who is best known for her female-centric series "Run the World," is able to portray Jenna as an independent, career-oriented woman in a way that is both powerful and realistic.
Director Numa Perrier stated this about Gabrielle Union when talking about Jenna's role in an interview with The Mary Sue: "Gabrielle [Union] really wanted to convey the other side of ambitious, you know, not only the cutthroat side but the vulnerable side, the softer side, the failure element of it. How does failure appear? How does the following chapter, so to say, look after failure? Therefore, the movie is able to humanise Jenna's character beyond the confines of the screen by basing her character arc and plot on such a common experience. The depiction of African-American culture and "Black Joy" is another element of the movie that is crucial to its relatability and authenticity.
The film is able to establish a true and authentic connection with its audience by focusing on African-American themes as presented via a woman's experience. Union, the movie's first-time producer, aimed to tell a tale that would capture the Hollywood of her dreams in "The Perfect Find." She focused her writing on African-American narratives that offer unapologetically authentic depiction as a result of this.
'The Perfect Find' is ultimately not based on a factual story. The film was created by Numa Perrier, despite having inspiration from Tia Williams's eponymous novel. 'The Perfect Find' is a made-up tale about love and life that has all the essential components of a classic romcom. The genre also ensures that the movie will be funny, relatable, and lighthearted entertainment, with likeable characters and a formulaic plot.
Being a binge-watcher himself, finding Content to write about comes naturally to Divesh. From Anime to Trending Netflix Series and Celebrity News, he covers every detail and always find the right sources for his research.