Every season, an interlude episode of the HBO series "The Righteous Gemstones" is broadcast. They give context to seasonal conflicts because they are solely historical. The 1989 setting of the interlude episode from season one shows the origins of the conflict between Eli (John Goodman) and Baby Billy (Walton Goggins). In the interlude episode of season 2, Glendon Marsh Sr. is killed by Eli's father after he tries to coerce Eli into helping him launder money through the church in 1993. We find out in "Interlude III" why May-May (Kristen Johnston) detested her brother and his wife, as well as why Peter (Steve Zahn) wound up in jail. Here is all the information you might need on the conclusion of "The Righteous Gemstones" season 3 episode 5. Spoilers follow.
The Righteous Gemstones Season 3 Episode 5 Recap
The entire episode takes place in 2000. The story begins with Judy, who isn't yet the neurotic psychopath she is today, but the warning signals are there. Trent, a student at her school, has caught her attention, and she isn't ashamed to admit it. Sadly, her behaviour comes across as harsh and almost bullying. In retaliation, Trent chops her hair, humiliating her in front of the entire school.
Eli and Aimee-Leigh took advantage of the public's panic during the Y2K catastrophe by offering them Survival Buckets. The church had already gained millions by the time it became clear there was nothing to be concerned about. People, including members of the Gemstone congregation, realise they have been duped once Time magazine publishes an article about it, at which point they begin to protest. Eli may not be as excessively avaricious as his kids, but he still prioritises money over most other things in life. Aimee-Leigh, however, struggles with a strong sense of remorse since she knows what they did was wrong. Since this time in their life, Jesse and Amber have been together, as we learn. Judy makes fun of the other girl since Amber is from a poor background. Even the ring Amber's grandma gave her is taken by the woman.
In this episode, we also learnt what transpired with the run-down church. It turns out that back in the year 2000, Peter presided over a modest church there. Peter and May-May struggle to keep their church operating, unlike the splendour and glamour of the Gemstone Ministries, where tens of thousands of dollars are exchanged each Sunday. May-May is a strong, independent woman. Her sons are afraid of her since she readily disregards everything her spouse says. She also disapproves of what her brother does when preaching and isn't hesitant to point it out.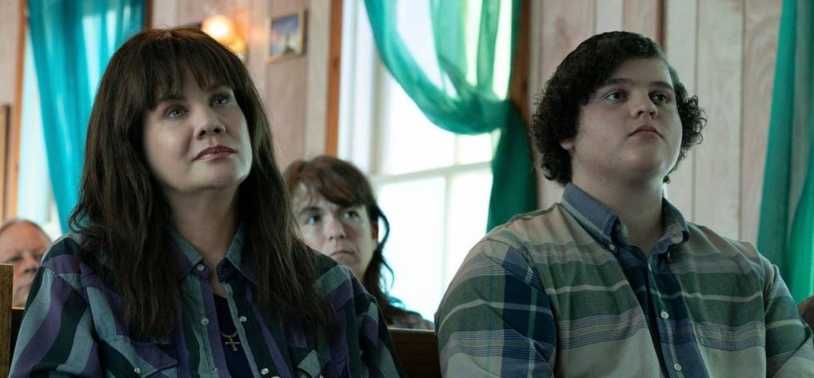 When Peter and Eli are alone, it is revealed that Peter borrowed their home and used his life savings to buy a number of Survival Buckets. Before the year 2000, he was unable to sell them all. Peter then risks financial disaster, particularly now that the Gemstone Ministries is being accused of being a fraud. His only goal was to provide for his family more effectively. In addition, he had a genuine belief that the world as they knew it was ending. Even though neither he nor his wife were quite convinced of it, Eli had been able to persuade them both.
Jesse, Kelvin, and Judy get along with their relatives normally during this time. When the Montgomerys come to visit, they all play together in the Gemstone neighbourhood, and Amber frequently goes along. This explains why, in the present, she seems unexpectedly close to the Montgomery boys. Amber informs Jesse that her grandmother's engagement ring is stolen, and Kevin, who is close, confesses Judy's propensity for theft. Kelvin's sister steals a variety of items while they are at the mall, therefore it seems that he dislikes going there with her. Judy plays at the Gemstone Salvation Centre as her parents talk about the crisis they are experiencing due to the escalating opposition to the Survival Buckets and she overhears them expressing their worry about her mental health.
When Jesse visits her room later that evening to confront her with Amber's ring, he discovers her sobbing. The next day, when he dons a mask, partially shaves Trent's head, and pulls down his trousers before running away, he proves that he can be an excellent big brother. Amber and Judy come to an agreement at the Gemstone residence as the former gives the ring back.
Eli agrees to Martin's suggestion to approach the demonstrators, even though he is aware there is a slight chance he would be attacked. He is able to persuade these people that he truly thought the Y2K catastrophe would occur. He asserts that it's miraculous that it didn't. He is joined by Aimee-Leigh, and together they persuade the audience that it is their responsibility to serve their congregation and that they will listen to all of their grievances against the church. Naturally, he doesn't extend the offer of compensation he made to Peter to these individuals. In the end, Peter is a member of his family, but these folks are actually just clients despite all the beautiful language.
The Righteous Gemstones Season 3 Episode 5 Ending: Why Did Peter Go to Jail?
Eli assures Peter that he would buy the Survival buckets back, but in the end, this doesn't happen. When May-May learns about the situation, she yells at her brother and his wife and tells them she won't take any money from them. Peter dons a mask and attempts to rob a bank out of fear that his blunders would cause his family to lose everything. He is shot, and a security guard follows him out of the building. He retaliates in desperation, killing the other man.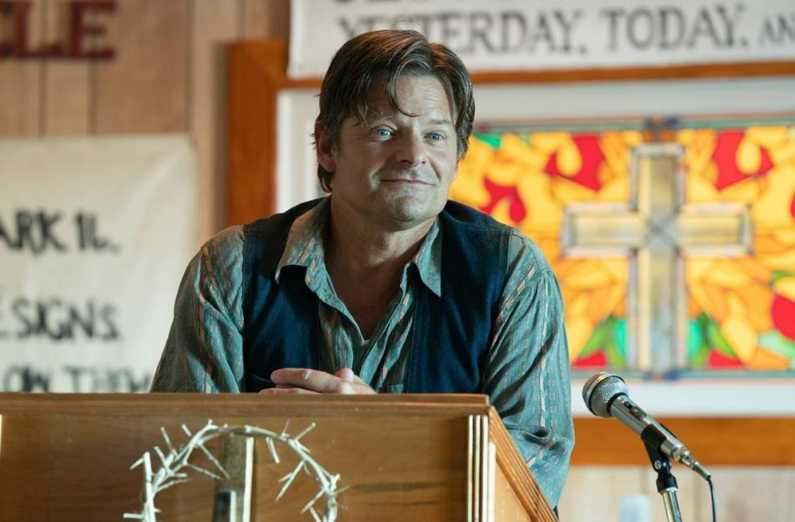 He is seen laying in a pool of his own blood as the programme comes to a close. We are aware that he lives and ends up in jail. Men like Peter go through one of two changes after prison. Either they pass away in jail or they mutate into something threatening and strange. And Peter, the militia commander, is just that.