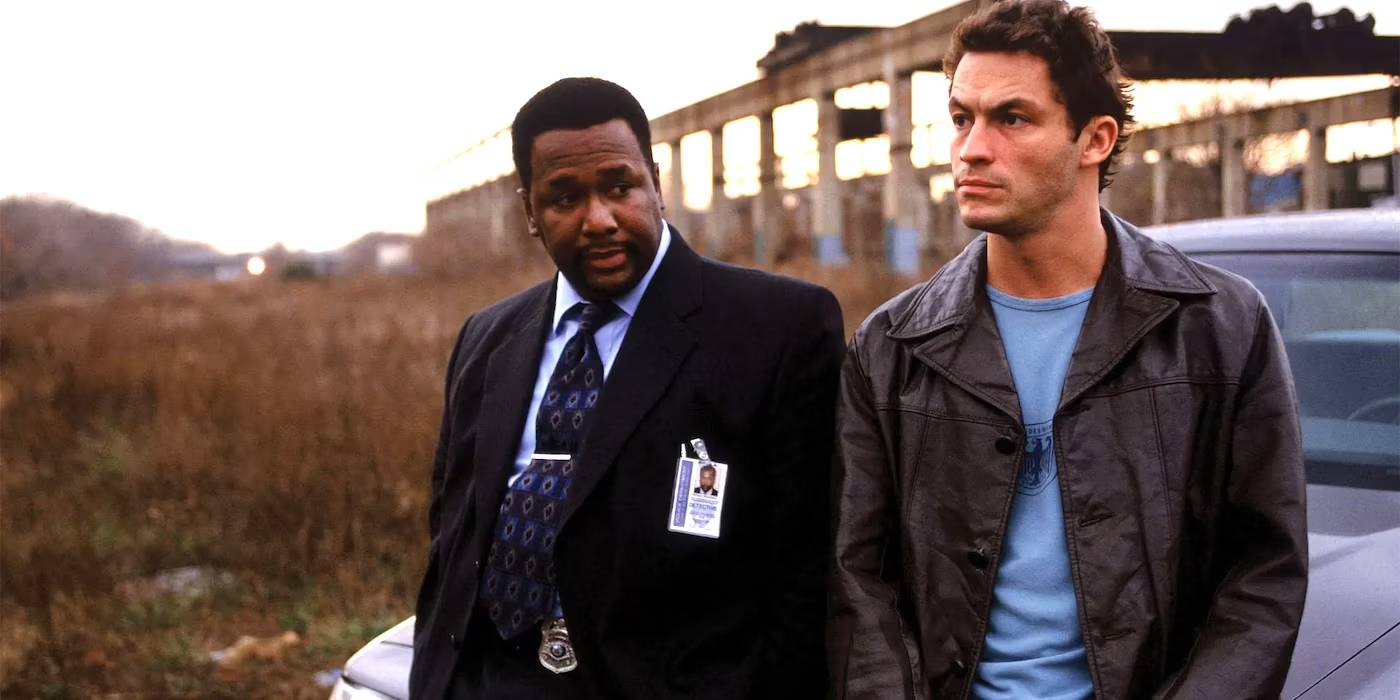 From Dominic West To Lance Reddick, Where Is 'The Wire' Cast Now?
The Wire, hailed as one of the greatest television programmes ever, is commemorating its 20th birthday. Every season introduced a new type of corruption, including those found in the drug trade, politics, educational institutions, docks, and the media. The show elevated the standard cop show structure to a whole new level. Idris Elba, who played Stringer Bell, and Michael B. Jordan, who starred as youthful dealer Wallace in Season One, are just two examples of performers who participated in the series before they became mega-stars. Character performers like Pablo Schreiber, Glynn Turman, Amy Ryan, Chad Coleman, Reg E. Cathey, and Chris Bauer were also there, and their faces can be seen everywhere these days. Omar Little, one of the most notorious and adored characters in television history, was also made famous by The Wire. Omar was enthralling, complex, and completely devastating as portrayed by the late, great Michael K. Williams. The fact that this series was never nominated for a Primetime Emmy will always stand as a stunning omission in the history of television and serves as further evidence of how innovative The Wire was.
Of course, there are literally hundreds of people we could name, but here are a few from The Wire's cast and what they've been up to over the previous few years.
Andre Royo (Reginald "Bubbles" Cousins)

Bubbles, the addict and informant, was portrayed by Andre Royo. He makes a couple attempts to quit drinking and appears to have been successful in the last season. He and Kima have a unique relationship, but once he dedicates his life to sobriety, they decide to break it off since they think it's best for both of them.
In addition to having four years as Thirsty Rawlings on Empire, Royo has appeared in recurring roles on shows including Fringe, Bob's Burgers, and Hand of God throughout the year.
Clarke Williams (Det. Lester Freamon)
Freamon was the epitome of professionalism in the division as a seasoned veteran of both the military and the police. His discreet hobby of crafting furniture for dollhouses only served to solidify his standing as an eccentric but dependable team player.
Williams has been in a number of television programmes, such as Person of Interest, Jericho, Chance, and His Dark Materials. He has won praise from critics for his performances in the movies Da Five Bloods and Three Billboards Outside Ebbing, Missouri.
Deirdre Lovejoy (Rhonda Pearlman)
Rhonda was constantly available to assist the department when it came to filing legal charges because she served as the district attorney's assistant for narcotics. Prior to starting a committed relationship with Daniels, she briefly had a "friends with benefits" relationship with McNulty. By the end of the series, she is seen ascending up the ranks to Judge.
Deirdre Lovejoy has made guest appearances on the television programmes Raising Dion, American Gothic, Shameless, and Bones.
Domenick Lombardozzi (Thomas "Herc" Hauk)
Herc is Carver's partner who is working on the Barksdale investigation in the narcotics division. He eventually becomes a private investigator later in the series after he is dismissed from the police department.
Dominic West (Jimmy McNulty)

Dominic West does a fantastic job of making a dislikeable figure entertaining to watch. West makes Jimmy difficult to look away from despite the fact that Jimmy has several vices, problems, and engages in questionable behaviour while serving as a police officer. But he does cherish Baltimore, and he will use every effort to improve living conditions there.
West spent five years as the lead in the highly regarded television series The Affair. Additionally, he plays Prince Charles in the upcoming final two episodes of The Crown and Downton Abbey: A New Era.
Frankie R. Faison (Ervin Burrell)

Burrell's top aim is to keep the department's reputation positive. The police needed to stop being held responsible for all of Baltimore's crime, first and foremost. Additionally, he was unconcerned with doing whatever it took to promote the department, which occasionally jeopardised some of his officers' investigations.
Faison started out as a character actor in the middle of the 1970s. He appeared in movies including An Actor Prepares, The Killing of Kenneth Chamberlain, and The Grudge after The Wire (2020). Additionally, he has appeared in repeat episodes of the TV series Luke Cage, The Village, Grey's Anatomy, The Good Wife, One Life to Live, and Grey's Anatomy.
Jim True-Frost (Roland 'Prez' Pryzbylewski)
Prez has a reputation for being a lousy cop who was never among the best. He finally resigns as a police officer after far too many occurrences involving his firearms and misidentification. He transitions into teaching in Season 4 and actively participates in the public school system, vehemently standing up for his pupils.
He has appeared in repeat episodes of TV series like Treme, 666 Park Avenue, Hostages, and Manifest after The Wire concluded.
John Doman (William Rawls)

Rawls and Burrell are prepared to do anything to protect the reputation of the police force. This involves falsifying crime data and engaging in dubious political manoeuvres in order to advance. But his scheming is successful because by the end of the series, he has the position of Superintendant of the Maryland State Police.
Doman has since played pivotal roles in numerous TV shows, including The Boys, Gotham, The Affair, and most recently City on a Hill. In the movie The Trial of the Chicago 7, he additionally played John N. Mitchell, the Attorney General under Richard Nixon.
Lance Reddick (Cedric Daniels)

Cedric Daniels is a well-respected veteran of the Baltimore police force who has always prioritised performing excellent police job. He advances steadily through the departmental ranks until he reaches Commissioner. After refusing to give up to political corruption in the department, Daniels eventually becomes an attorney.
It's difficult to choose just a few Lance Reddick TV appearances because he has appeared in so many over the years. Along with leading parts on Fringe and Bosch, he has made appearances in Lost, American Horror Story: Coven, It's Always Sunny in Philadelphia, The Blacklist, Castle, and Corporate. In the John Wick series, he also takes on the role of Charon.
Michael Potts (Brother Mouzone)

Brother Mouzone, who usually wears a suit and a bowtie and works for the Barksdale organisation, is one of the most unsettling drug enforcers to ever appear on television. Although he is a vicious hitman, he is always polite. Additionally, he works with Omar to help kill Stringer Bell (literally).
Potts made an appearance in the 2020 movie Ma Rainey's Black Bottom after The Wire. He has made guest appearances in Prodigal Son, Madam Secretary, and True Detective. He has also appeared on Broadway in the popular productions of The Book of Mormon, Grey Gardens, and The Prom.
Seth Gilliam (Ellis Carver)

With his partner Herc, Carver starts off as a more "old school" type of cop but soon becomes into a stricter, by the book kind of guy. He has developed into one of the department's most esteemed individuals in the last season.
Gilliam played Dr. Alan Deaton, a significant character on Teen Wolf, and has played Gabriel Stokes on The Walking Dead since 2014.
Sonja Sohn (Kima Greggs)
Kima was a committed member of the team. She was believable to audiences everywhere because of her consistent dissatisfaction at the consistently rude actions of her coworkers. She was endearing because of her tight relationship with Bubbles and because she was one of the biggest supporters of his recovery and sobriety.
The television series The Originals, Luke Cage, and Burn Notice all featured Sonja in recurring roles. She is presently a cast member of Star Trek: Discovery and The Chi.
Wendell Pierce (William "The Bunk" Moreland)
Bunk teams up first with McNulty and subsequently with Freamon. He has a history with Omar and is one of the unit's best investigators. Even though Bunk had vices and was therefore another one of the series' multi-layered characters, he is undoubtedly remembered as one of the most adored.
Pierce has since been in Ray Donovan, The Odd Couple, Suits, Treme, and The Michael J. Fox Show. He now makes appearances in The Watch, Jack Ryan, and Chicago P.D.
Wood Harris (Avon Barksdale)
At the conclusion of the first season, Avon, the head of the Barksdale family criminal enterprise, is taken into custody. Avon is briefly released in season 3 and is irate at how the organisation has suffered under Stringer's rule while continuing to lead it by proxy from behind bars.
In his leading part in the blockbuster movie Remember the Titans, Harris made a significant impression. He has made appearances in The New Edition Story, The Breaks, Empire, and The Last O.G. since The Wire. Spencer Haywood was the character he most recently played in Winning Time.
Being a binge-watcher himself, finding Content to write about comes naturally to Divesh. From Anime to Trending Netflix Series and Celebrity News, he covers every detail and always find the right sources for his research.