The Witcher, a Netflix original series, following Geralt of Rivia as he and Yennefer attempt to save Ciri from the foes who have been pursuing her since the series' inception. Three episodes make up the second half, where the Thanedd coup serves as the main plot point and further shatters Ciri and Geralt's relationship. The threat to Ciri this time is significantly more potent and crafty than any threat they have before faced, which adds further uncertainty for the protagonists.
In a confrontation that reveals Vilgefortz to be more savage and ruthless than anyone could have expected, Geralt and Vilgefortz square off. We've got you covered if you're curious about what the villain does to Geralt and whether the Witcher makes it out alive. Spoilers follow.
Does Vilgefortz Kill Geralt?
Since before Cintra's collapse, evil forces have been plotting to seize control of Ciri, and Vilgefortz was the one who organised all of this. While remaining hidden in the shadows, Geralt and Yennefer had been searching for the person who controlled individuals like Rience. They initially believed Stregobor to be the culprit, but later realised Vilgefortz had been hidden in plain sight the entire time. By attacking Aretuza, Phillipa and Djikstra hope to reveal Vilgefortz's identity. Tissaia is the only one who supports Vilgefortz, but soon she will have to accept that she misjudged him.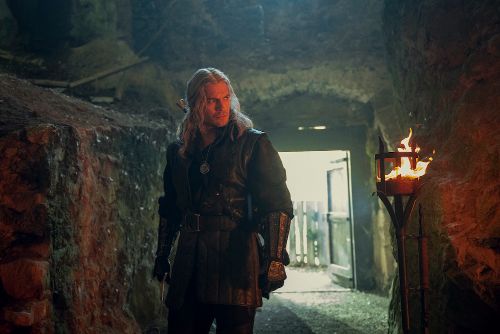 Geralt and Ciri attempt to depart the island while Yennefer aids Tissaia and the other mages in their battle against the elves. Vilgefortz confronts the group. While Geralt battles the mage, Ciri is told to flee by Geralt, and she eventually finds herself in Tor Lara's tower. As a Witcher, Geralt had encountered numerous monsters and had almost perished several times, but he always came out on top. This time, he understands that he is in over his head. Vilgefortz is unlike other mages who are susceptible to simple killing. Because of his superior strength and expertise compared to Geralt, the Witcher's odds of surviving are decreased.
Vilgefortz attempted to persuade Geralt to join him because he was aware that he and Ciri were linked by destiny. However, when the Witcher refused, the mage made the decision to drop him from the mix. Vilgefortz defeats Geralt's sword at the conclusion of the battle, and in addition to the other serious wounds he gave him, breaks his back, rendering him helpless. He leaves the Witcher after defeating Geralt, who is now unable to even move, let alone fight. He had the option to murder Geralt, but he chooses not to. Instead, he assures Geralt that they will cross paths once again.
Geralt was still on the shore as the tide began to flow in, and if it weren't for his wounds, he would have drowned. Fortunately, Triss discovers him and brings him to Brokilon, where he will be safe and well-cared for. The dryads attempt to assist him. Nothing appears to help him despite the medicines and healing potions they give him. It could be that the things that would usually rapidly heal a normal person don't work at all on him because he isn't human but a mutant.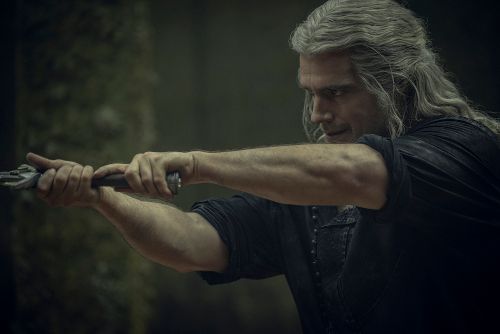 Because of his injured back, Geralt is completely immobile, and for a while, even the dryads begin to worry that he won't ever be able to walk again. When Jaskier gets to Brokilon, he discovers Geralt in dangerously close to death. When nothing helps and Geralt is at his wits' end, especially after learning of Ciri's capture, he asks Yennefer to use her magic to heal him. She informs him that it won't be like healing typical wounds, yet she still manages to do it. Even while Geralt is not fully restored, he is still powerful enough to maintain his ground and engage in combat, albeit not as effectively as before.
By the end of the season, Geralt is much recovered and is travelling to Nilfgaard with Jaskier and Milva to rescue Ciri. Vilgefortz and Geralt will eventually cross paths again, and this time Vilgefortz won't be as forgiving towards the Witcher, and vice versa. However, as long as Geralt is still alive, he will be able to locate and defend Ciri.