"Vengeance: Killer Coworkers: Monster Under The Bed" on Investigation Discovery details the horrific double murder of two Radisson Edwardian Hotel receptionists, both 20 years old, that occurred in Harlington, UK, in the early part of August 2011. Inside Tibor Vass's flat, the police discovered Alice Adams dead. But the case took such an unexpected turn that it could have passed for an Agatha Christie tale. In order to help readers better comprehend the confusing riddle, the essay offers a thorough viewpoint.
How Did Tibor Vass and Alice Adams Die?
The show begins on August 10, 2011, with a horrific event taking place at a flat in New Road, Harlington, close to London's Heathrow Airport. A horrific and gory scene greeted the authorities when they got there. Two people, Alice Adams and Tibor Vass, were found dead, having been savagely killed. Tibor, who was only twenty years old, and Alice had been coworkers at the Radisson Edwardian Hotel, which was close to Heathrow Airport. Alice had just started working at the hotel.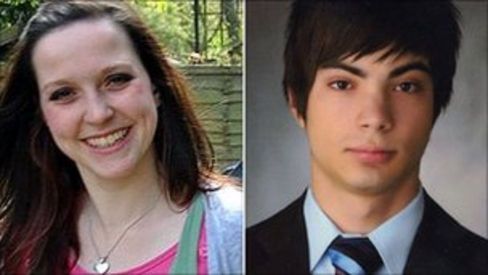 According to reports, she had begun her new employment only three weeks before to the horrific double homicide. Her outgoing, gregarious, and upbeat personality had quickly made her friends among her coworkers. Tibor, who had moved from Hungary to work at the hotel a year earlier, and with whom she had become especially close. Born in Iver Heath, Berkshire, Alice was a committed receptionist as well as a gifted musician, a hobby she and Tibor both enjoyed. There were rumours that they might have been dating, according to the show.
Upon entering the flat, the cops saw Alice lying fully clothed on the living room floor, her face shielded by a pillow. According to police sources, she suffered 22 stab wounds to the front and rear of her body. Tibor's naked body was discovered by the authorities on one of the bedrooms' beds. He had been fatally stabbed in the heart twice. After that, the murderer had carefully washed his body, undressed him, and positioned him in a posed fashion on the bed. With his knees bowed, Tibor's lifeless body was lying on his back.
Who Killed Tibor Vass and Alice Adams?
Tibor shared the flat where the double murder took place with another colleague, Attila Ban, who was noticeably missing from the scene of the crime. The detectives became intrigued by his unexplained disappearance and set out on a manhunt to find him. The cops wondered at first if Attila had been kidnapped or killed somewhere else because of the sickening violence. Nevertheless, social media posts he made on Facebook expressed his wish to "wake up from this nightmare," suggesting that he may still be alive.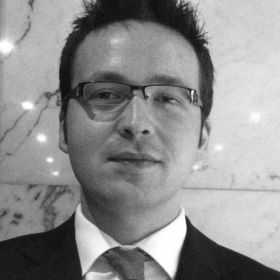 Tibor, Alice, and Attila had gotten together in the flat on 9th August to celebrate Tibor's admittance into a university in Hungary. But when none of the three showed up for work the next day, the celebrations took a sombre turn. Two bodies and one missing person were discovered by the authorities after their worried coworkers called the police. Male DNA was discovered on the bodies of both victims by the forensic investigators, indicating that they had engaged in sexual relations with one another and a third party.
Over the course of two days, the investigators and crime scene experts gathered evidence and painstakingly examined every crevice in search of hints. But when they went back to the crime scene on the third day, they were in for a shocking change of events. A bedroom door that had been open was now closed, which alarmed one of the police even more. They also found that a bed had been shoved in to prevent admittance. When the cops finally made their way inside, they discovered Attila lying on the bed naked. He looked drunk, and there was blood all over him.
According to police sources, Attila had a knife sticking out of his arm and buttock, suggesting a hard struggle. He pretended to be mute and only spoke through sign language when the perplexed officers tried to question him. The investigators had inspected the entire residence, including the loft, and were baffled by his abrupt entrance there. But as the investigators put together what transpired that fatal night using the evidence and Attila's testimony, the "locked room mystery" was solved.
Colleagues had convened at Tibor and Attila's flat on August 9th for an after-work celebration that featured copious amounts of alcohol and other narcotics. The presentation said that Attila had taken poppers, a substance with euphoric and sexual effects. The three remained together after the other guests had gone home, getting close physically until Attila lost her temper and viciously stabbed Alice 22 times. According to the postmortem report, she died from wounds to her diaphragm, stomach, spleen, lung, and heart.

According to the prosecution, Attila covered her face with a pillow so he wouldn't have to face the consequences of his conduct. Before attempting to end his own life by setting up a hairdryer in the bathtub and trying to electrocute himself, he also killed Tibor. After failing in his efforts at suicide, Attila gathered supplies, such as water and his phone, and hid within the bed foundation, which was the bed that Tibor's body was found on. For two days, he hid in a little hole and watched the room with great care. He even shared his observations on Facebook.
Attila's phone was pinging off surrounding towers, so the police were trying to figure out where it was. But they were unable to comprehend that he was hidden in the bed they had been examining. When the flat was empty at night, he was said to come out of his hiding place and wander around. In the show, Attila attempted suicide a second time by slitting his throat and stabbing himself with hobby knives. But he lived once more, and after being taken to a hospital for treatment, he was taken into custody.
Where is Attila Ban Now?
On July 9, 2012, Attila's trial got underway, with the prosecution providing proof to back up the claim that the defendant was infatuated with Tibor. The prosecution said that he was envious of Tibor's friendship with other people, particularly his female coworkers. The episode showed how Tibor, who is gay, was uninterested in Attila's persistent pursuit of him. Attila was characterised by Detective Inspector John Finch as "cold and manipulative," and it was suggested that he may have believed, "If I can't have him (Tibor), no one can."
After their sex that evening, Attila claimed he could not remember anything. His defence attorney clarified, saying, "He killed two people who were his friends." He murdered them both for unidentified reasons. He honestly can't recall what set off the murders. In August 2012, the judge gave him a sentence of 26 years to life, with the stipulation that "it will probably never be known exactly what happened." That makes things even more difficult for the two bereaved families. Attila, 43, is still behind bars and won't be able to get out until 2038.