Everyone has been fascinated with the idea of time travel for decades. It's not a big surprise that anime about it has become very popular among fans. Anime like Attack on Titan, Steins;Gate, and Your Name have given the genre a huge boost, whether they are set in the past or the future. If it's done well, time travel can make any kind of anime interesting and worth watching. To give credit where credit is due, here is a list of some of the best anime about traveling through time.
ERASED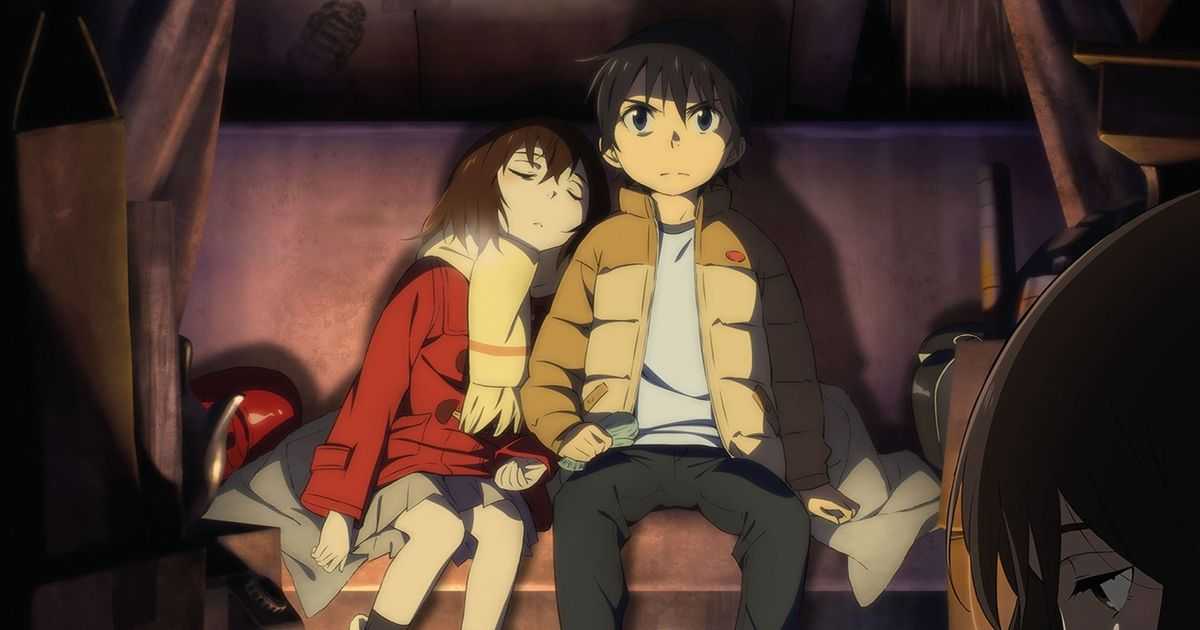 Early on, Satoru Fujinuma finds out that he can go back in time. But only by a few hours or minutes. One day, though, it takes him back to 1988, when he was still in elementary school. Soon, he finds out that his classmate Kayo didn't die of old age. In fact, a man took her away and killed her. Satoru realizes that he is not strong enough to protect his friend with his small size. Now he has to think of a way to trick the kidnapper and save his friend's life. Even though Satoru is just a regular guy, he does his best to come up with a plan to change Kayo's fate and put the criminal in jail without hurting either of them. Even though this story is beautifully told, it has some very sad parts.
Iroduku: The World in Colors
Hitomi Tsukishiro, a depressed teen, can no longer see color in the world. Her grandmother decides to send her back 60 years to help her find happiness again. So that Hitomi can get to know the younger version of her grandmother, this is done. She goes back in time and meets an artist named Yuito Aoi, who helps her see colors again. The art and the idea go together very well. At the same time, the voice actors put all of their feelings into their characters so that the viewers get the right message from each scene.
Steins;Gate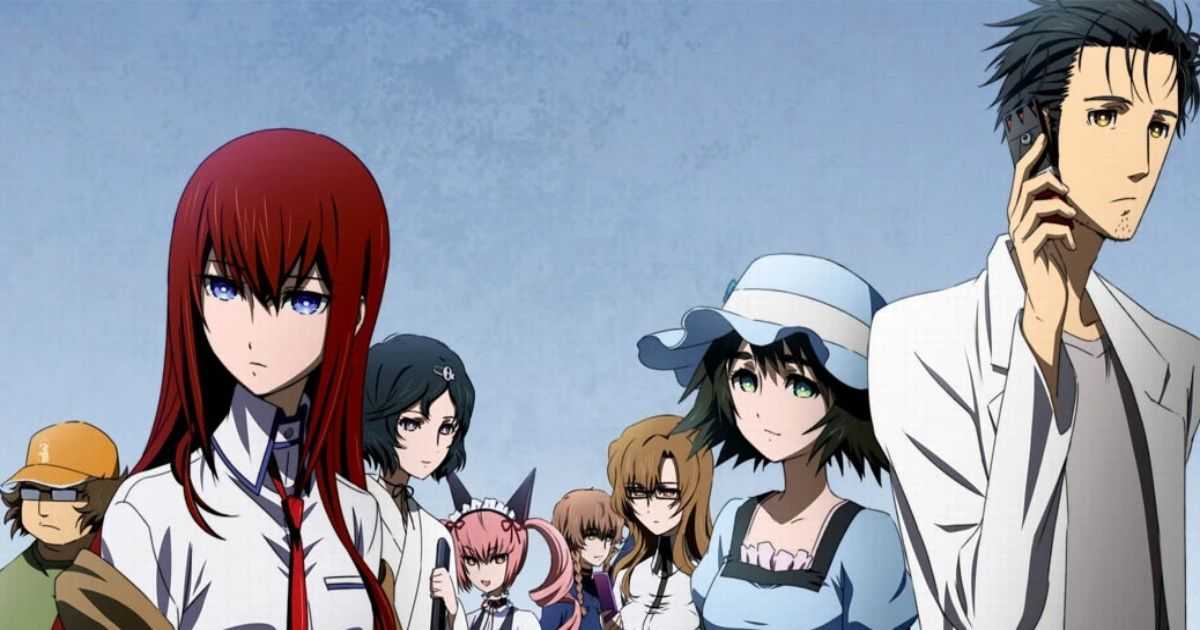 The storyline of Steins;Gate was so unique, interesting, and mysterious that it blew up the internet and is seen as a blueprint for the time-travel genre. Rintaro Okabe calls himself a "mad scientist," and he and his friends do silly things like run experiments, write equations, and do other things that could be considered crazy. One day, he found out that he had made a time machine by accident, which can send messages and other things to the past. Soon after that, he is even able to send his mind back in time. SERN, a secret group, steals this technology and kills one of his friends in the process, which brings trouble. To stop this from happening, Okabe goes back in time and creates a time paradox that can't be fixed. Each episode is well-made and great for people who like rom-coms, dramas, and a little bit of time travel.
The Girl Who Leapt Through Time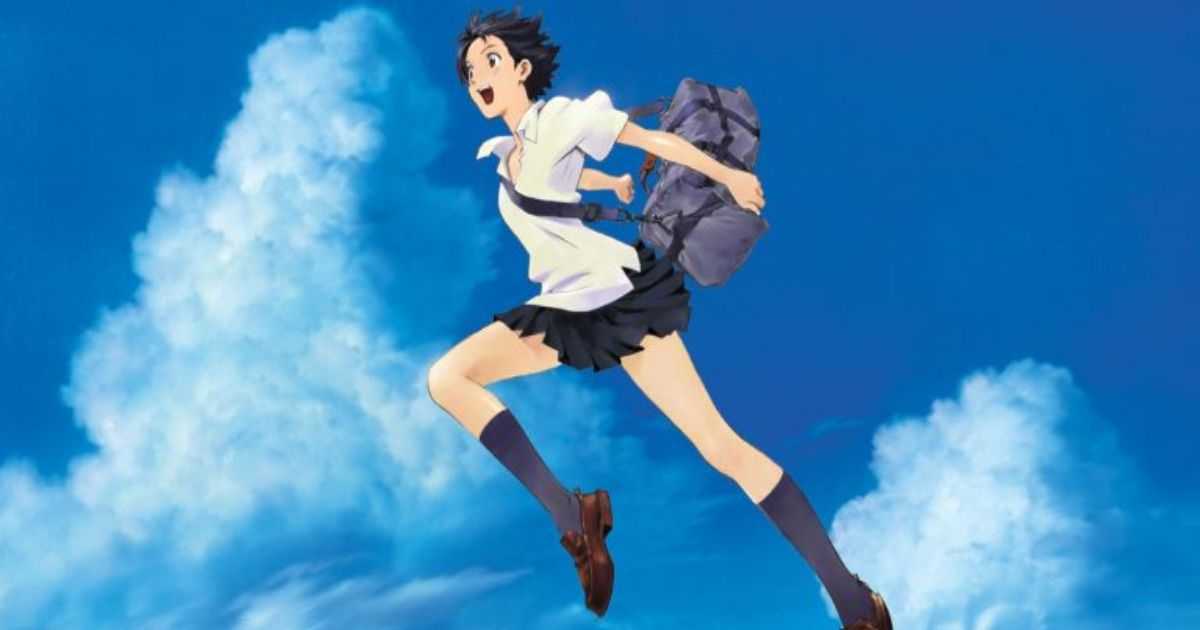 In this Madhouse movie, Makoto Konno, a high school student, is lost in life. She is almost done with school, but she doesn't know what to do next. She finds out one day that she can jump through time and uses it to solve everyday problems, like getting good grades. But she soon finds out the hard way that messing with time travel can cause bad things to happen, especially since she only has a few time leaps left to fix everything.
Tokyo Revengers
Takemichi is 26 years old and doesn't have a job, goals, or a girlfriend. When he finds out that his high school girlfriend died in an accident, it's the worst day of his life. With the help of her brother, a police officer, he finds out that he can go back in time to any point in the past. Together, they use this power to find out what happened to her and stop it. But they soon find out how bad the situation really is. Her death is connected to a web of accidents that involve the Tokyo Manji gang. Now, they have to figure out not only how to change the events that led to Hina's death, but also how to keep the gang from going astray.
Your Name
Two teenagers, each with their own life. Taki Tachibana and Mitsuha Miyamizu are both high school students. One day, they wake up in the bodies of the other person. They don't know whose body it is, so they leave notes for each other so they can read it and follow any rules if they ever switch bodies again. Soon, they figure out that this isn't just a harmless switch of bodies, but time travel. Mitsuha moves forward in time while Taki goes back in time. To make things even worse, they soon find out that a comet has destroyed Mitsuha's town. Now, they have to figure out how to save her and the town. One reason why this anime was so well-liked was that the animation was so beautiful. It really made people feel like they were in the movie and saw everything.
Our Team DCS includes 5 different writers proficient in English and research based Content Writing. We allow them and encourage them to follow the Entertainment news all day long. Our posts, listicles and even the exclusives are a result of their hard work.