Titans Cast & Characters Guide: Who Plays Who In Season 3 ?
After a pandemic-related delay, the DC Comics series Titans, featuring the titular squad and Dick Grayson (Brenton Thwaites), is back for its third episode. Since the show's launch in 2018, the ensemble of superheroes (and some supervillains) has expanded, and it will now include newcomers such Savannah Welch as Commissioner Barbara Gordon, Vincent Kartheiser as Dr. Jonathan Crane/Scarecrow, and Jay Lycurgo as Tim Drake.
Titans generated a great deal of controversy when its initial trailer was released, and the programme has constantly embraced the gritty, gloomy tone of the DC Extended Universe. The show's tone eased considerably in Season 2, but Season 3 will see a return to its initially depressing approach. The show frequently changes settings, both figuratively and practically. The show has finally found a home on HBO Max after making its premiere on DC Universe, DC Comics' streaming service. In terms of the story, Detroit served as the primary setting for the first season before switching to San Francisco for the second season. The protagonists will battle both friends and foes in Gotham during Season 3.
Despite the large number of people in the main cast, it is unknown whether certain characters that have only recently appeared on the show will also return: There is no word on whether Chella Man's Joseph Wilson/Jericho will make an appearance, and Rose Wilson/Ravager actor Chelsea Zhang was not included in the announcement of the primary cast. We believe you deserve a recap of these characters' backstories because you've been waiting a long time for the premiere of the new season.
Alan Ritchson as Hank Hall/Hawk
Hank and Don (Elliot Knight), his half-brother, were both academically and athletically talented pupils. Hank, however, never fully fit in because of years of mistreatment from his coach and head injuries sustained while playing college football. Hank and Don were left with each other after losing their mother. As Hawk and Dove, the brothers began combatting crime, garnering media attention in the process. However, Don was also slain in the same odd event that claimed the life of Dawn Granger's mother.
Hank, who was totally alone for the first time in his life, started dating Dawn, who assisted him in exacting retribution against the coach who had molested him as a child. Hank was once more able to change the world alongside Dawn as the new Dove, but all he really want was a calm life, something Dawn didn't want.
Hank hasn't been the most cooperative team member, friend, or partner because he is argumentative and distrustful of everyone around him. Hank is the kind of person who requires other people around him in order to operate; in particular, he needs Dawn and his Titans pals. Hank has remained with the Titans despite his ups and downs and supports his teammates when they need him. By the end of Season 2, Hank had given up on trying to get back together with Dawn, but he still offered to work beside her as Hawk.
Alan Ritchson has a lengthy filmography including television appearances. His most well-known role was as Arthur Curry/Aquaman in Smallville, a DC Comics superhero. In The Hunger Games: Catching Fire, he played Gloss as well. Most recently, he garnered fans as Young Scully on Brooklyn Nine-Nine.
Anna Diop as Kory Anders/Koriand'r/Starfire
Following a vehicle accident, Kory Anders had no memory of who she was when she first appeared on Titans. She struggled from memory loss throughout the majority of the first season, which is how she met Dick Grayson and Rachel Roth. It turns out that Kory is an extraterrestrial princess from the planet Tamaran. Despite her dislike of following the rules, she eventually received her own mission: to kill "the Raven" and avert the end of the world. When Kory's memories came back, she realised that Rachel was really "the Raven," and she refrained from killing the kid. Instead, she developed into an Earthly law enforcer.
Kory possesses the power to collect solar energy and transform it into strong rays. She is very skilled in combat, which will be crucial given that Blackfire, her sister from Tamaran, arrived on Earth in Season 2 and promised to kill Kory and all of her companions.
On the show, Anna Diop does not receive near her fair share of screen time. Kory should theoretically be second-billed to Dick, but the writers haven't given her much of a character arc to develop or anything to accomplish thus far. However, given that Kory's sibling rivalry is anticipated to escalate into a full-scale conflict in the upcoming season, that might alter.
Diop has created a path for Black performers ever since she was hired as Starfire and valiantly handled the prejudice of purported DC Comics fans. She has been in a number of television shows besides Titans, such as 24: Legacy and Bosch. Additionally, Diop played a minor role in Jordon Peele's horror movie Us.
Brenton Thwaites as Dick Grayson/Robin/Nightwing
That's a lot of aliases for one character, and Season 3 might bring Dick Grayson yet another. Dick on Titans has a grim and grumpy demeanour for the majority of his screen time, despite being a cheery-tempered superhero in the comics. Much like the original source material, Bruce Wayne/Batman adopted Dick, who grew up in the circus and witnessed the murder of his parents (Iain Glen). Before turning his back on Batman and his brutal ways, Dick first became Robin, Batman's sidekick. In the meanwhile, Dick also organised the original Titans, a team of youthful superhero sidekicks, and fought with them.
In the first season, Dick was a member of the Detroit Police Department but was compelled to return to the world of crime fighting when Rachel Roth/Raven (Teagan Croft) came looking for him and was soon abducted. Since then, Dick has adopted Rachel and reorganised the Titans with fresh recruits. Some of the original Titans have also come back to the group.
Dick had at last found himself at the end of Seas on 2; he had put Robin's heroic identity behind him and adopted his own, Nightwing. After receiving harsh criticism from his teammates, Dick had also taken on a leadership position. According to the Season 3 trailer, Dick will likely take over as Batman and return to his hometown of Gotham to see his old friend (and possibly ex-fling?) Barbara Gordon.
Although the Australian actor Brenton Thwaites may not be a household name to some, he has been in numerous movies of various genres. He co-starred with Karen Gillan in the horror movie Oculus. In the young adult version The Giver, he also played a child wonder of a different kind, and in Pirates of the Caribbean: Dead Men Tell No Tales, he played the son of pirates. He has also played a Disney Prince in Maleficent. Thwaites' most underappreciated role is on the campy horror-comedy Office Uprising, where he steals scenes with his comedic timing.
Conor Leslie as Donna Troy/Wonder Girl
Donna Troy, who became Wonder Girl after losing her father to arson, was raised and mentored by none other than Wonder Woman. After years of fighting alongside her Amazon sisters, Donna returned to the human race and joined the Titans as one of their original members.
Donna had a brief romance with Aqualad (Drew Van Acker) while she was a member of the Titans. Unfortunately, while defending Donna, Aqualad was killed by Deathstroke. She was devastated by the defeat and finally gave up being Wonder Girl to work as a photographer capturing poachers.
After Donna and Dick Grayson reconciled, she assisted Dick in adjusting to life without Robin. Later, Donna and Kory Anders grew close, and before Donna re-joined the Titans, the two of them captured super-villains.
By the end of Titans Season 2, Donna had perished due to an electrical tower that had fallen after becoming loose during the Titans' conflict with Cadmus. Since the character has been confirmed to return, it is anticipated that the Amazons and Raven will revive her in Season 3. How about Donna, though?
Conor Leslie has a vast list of credits, including recurring roles in The Man in the High Castle and guest appearances on Hawaii Five-O, Elementary, and Major Crimes.
Curran Walters as Jason Todd/Robin 2.0/Red Hood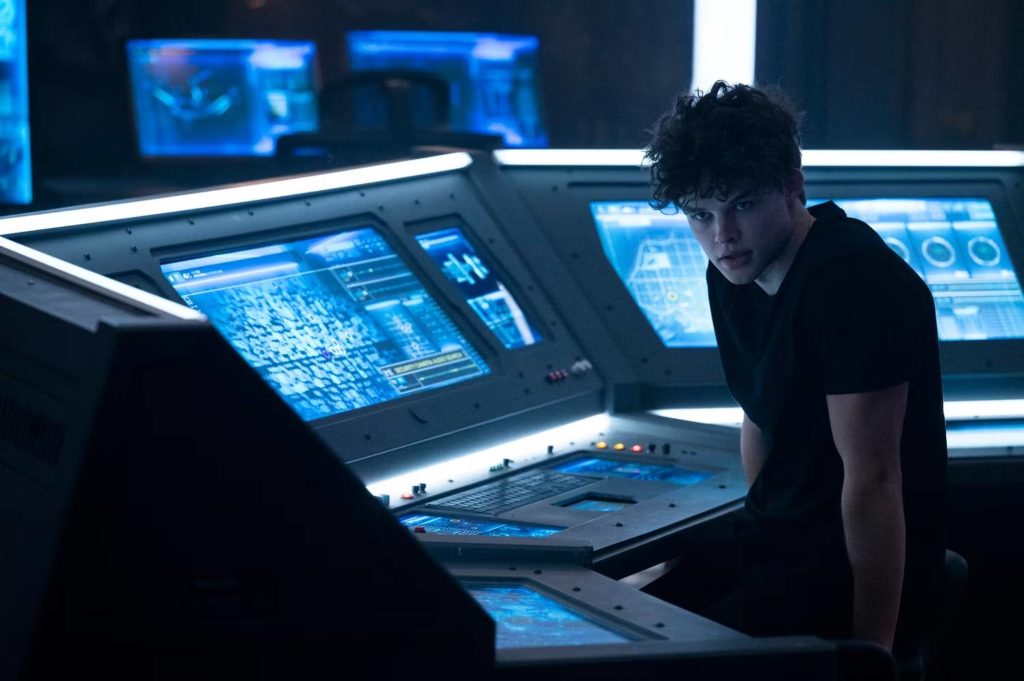 Jason Todd is a fictional character who was so despised by comic book readers that they actively campaigned for his demise. Curran Walters is the first actor to portray Jason Todd in a live-action setting. Jason's popularity has increased since he made a comeback as Red Hood in the comics.
Dick's Robin's replacement on Titans is the youthful, cocky, and conceited Jason. In his Season 1 debut, he displayed extreme violence and struggled to get along with his mentor and idol. But in Season 2, Jason experienced a few traumatic incidents. Esai Morales, the villainous Slade Wilson/Deathstroke of the Titans, kidnapped him and tossed him off a building. Jason managed to live, although he later had PTSD. To make matters worse, he fell in love with Rose Wilson, a new teammate, only to learn that she was secretly gathering information about the Titans for her father Slade while Jason was unaware of it.
Jason quit the squad at the conclusion of the season feeling dejected and heartbroken. The Season 3 teaser makes it clear that Jason will also visit Gotham and don his favourite anti-hero disguise, Red Hood, torture the Titans.
With his buoyant portrayal of Jason Todd in the series, Curran Walters has truly been a revelation. The young actor's small resume won't endure for long because of how openly he has shown his enthusiasm for the role and donning the Red Hood helmet.
Damaris Lewis as Komand'r/Blackfire
At the very end of the Season 2 finale, Blackfire made a fleeting appearance and declared she will carry her war against her sister Starfire to Earth. She will play a bigger part in Titans Season 3 when she launches her battle and perhaps creates divisions among the Titans.
Given their rivalry from when they were children, Komand'r has had a bone to pick with Kory for years. Beyond killing Kory, little is known about her actual objectives, but we can presume that they involve the complete destruction of Earth.
Damaris Lewis has just recently joined the cast, but she already has a strong and varied resume. Lewis is a model, dancer, and actor who has collaborated with Prince, starred in Spike Lee's Oscar-nominated film BlacKkKlansman, and appeared on the television show Pose. Lewis' ascent to superstardom has been steady, and Titans is the next step.
Iain Glen as Bruce Wayne/Batman
Bruce Wayne was the worst father and mentor a youngster could have, according to Dick Grayson. Bruce was a violent, resentful, and careless man who lived for the night and the crimes he could solve under the cover of darkness. Dick was merely the unfortunate sucker who was forced along.
The Bruce we finally got to know in Titans Season 2 was far kinder and more compassionate than we had anticipated. He appeared to be genuinely interested in Dick and his job with the Titans. But the two didn't get along again until Bruce gave Dick the freedom to become Nightwing.
Bruce will probably be having trouble dealing with Jason's passing in Titans Season 3. He challenges Dick to become a better Batman in the teaser. It will be interesting to see if Bruce is making this declaration out of genuine concern for his ward or out of grief.
Veteran Scottish actor Iain Glen is best recognised for his role as the devoted and lovelorn Jorah Mormont in Game of Thrones. He has also had appearances in Poirot, Doctor Who, and Downton Abbey.
Joshua Orpin as Conner/Superboy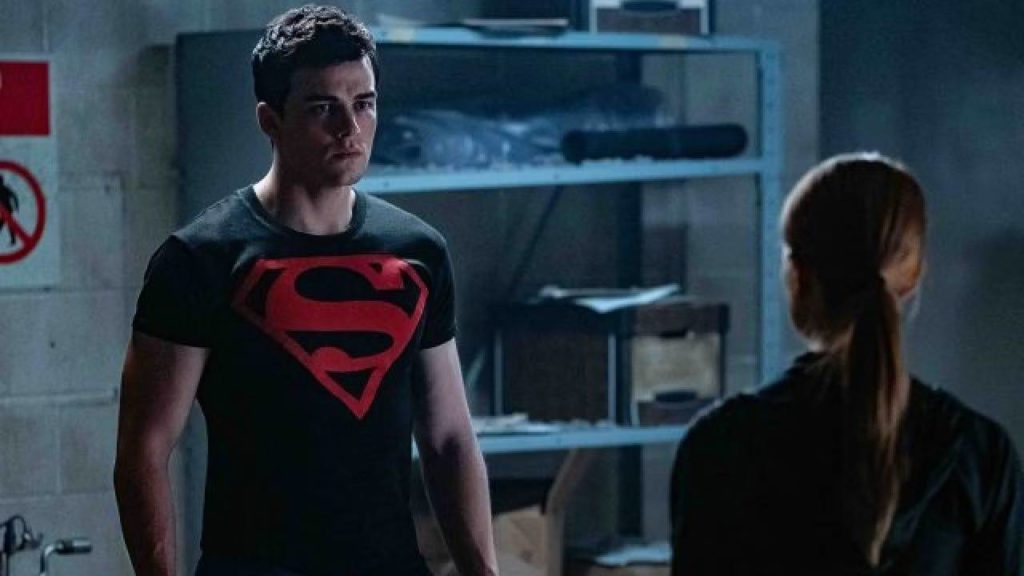 Conner, an experimentation subject for Cadmus, had no name or super-moniker prior to meeting the Titans. Conner has battled with his dual inheritance as the son of the world's greatest hero and its greatest evil. He is a product of Superman and Lex Luthor's DNA.
In the most heroic way imaginable, Conner and his super-dog Krypto entered the Titans' life when Conner spotted Jason Todd plummeting to his certain death and flew to save him. Conner, who lacks social graces and is naive, has already assimilated into the Titans, becoming fast friends with Gar Logan and seeking out Dick Grayson's guidance.
Conner and Gar were both indoctrinated by Cadmus and made to commit murder while under their sway. Donna was slain during their altercation. At the conclusion of Season 2, Conner joined the Titans despite all of these hurdles.
Joshua Orpin, an Australian actor who was once a member of the Titans, is a young talent with a scant acting background but has already made appearances in popular series like Preacher and The Doctor Blake Mysteries. His hilarious performance as Conner will undoubtedly open the door for a lot more in the future.
Minka Kelly as Dawn Granger/Dove
When Dawn Granger's mother was fatally injured in an unexpected car accident, she was a successful ballerina. She attended group therapy for her loss, where she got to know Hank Hall better (Alan Ritchson). When Dawn learnt about Hank's childhood suffering and attempted to get revenge on him, she took the first steps toward becoming a vigilante. She later changed into Dove and joined Hank and the Titans in the fight against crime, employing her incredibly quick reflexes.
When Dawn first appeared on the show, her bond with Hank and his numerous injuries from crime-fighting had already limited her. They were not a happy pair, and in Season 2, they separated. But Dawn is totally committed to stopping crime. She is a no-nonsense person who won't put up with Dick Grayson being a leader who won't take his duties seriously.
Dawn had rejoined the Titans towards the end of the second season and was eager to pursue justice. She had even consented to working with Hank once more, albeit this time as colleagues.
One of the more recognisable faces on Titans is definitely Minka Kelly. She has been in a number of TV shows, but Friday Night Lights is where she is best known for her role as Lyla Garrity.
Ryan Potter as Garfield Logan/Beast Boy
Gar Logan can transform into various animals, but they are always green. He developed this skill after getting sick in the Congo, where he briefly lived while his parents were away on business. Before meeting Rachel and joining the Titans, Gar lived in Caulder Manor before being adopted into the Doom Patrol.
Gar is a guy that is typically amusing and joyful, but on a few different times, he has been made to kill while taking the guise of an animal, and these events have left him severely scarred. He was imprisoned by Lex Luthor's Cadmus, a company that conducts genetic experiments, in Season 2 and forced to commit a number of murders. By the time the season was over, Gar was still in shock.
Gar is an innocent and jovial persona. He effortlessly makes friends, as evidenced by how quickly he warmed up to Rachel and then Connor (Joshua Orpin). Although Jason Todd briefly persuaded him to turn against the light, he is also a stickler for the law.
Ryan Potter is best recognised for his role as Hiro in the animated film Big Hero 6, but his portrayal of Gar on Titans has been a standout. Without a doubt, Potter needs more time on the screen.
Teagan Croft as Rachel Roth/Raven
Before her entire world fell apart, Rachel Roth was enjoying a comfortable, albeit rather secluded, life with her mother. Rachel discovered that the woman she'd thought of as her mother was really simply a guardian while she was plagued by hallucinations. Rachel had a vision of a boy in a circus after her guardian was killed, and this vision guided her to Dick Grayson.
Sadly, Rachel kept disappearing because Dick was a lousy caregiver. Rachel eventually found her biological mother and believed she was secure. It wasn't her! Trigon (Seamus Dever), her malevolent, interdimensional demonic father, lured Rachel into bringing him to Earth while her mother was working hand in glove with him. The situation improved, though, and Rachel was able to capture her father in a ruby that she has glued to her forehead like a bindi.
Rachel battles with her demonic abilities, which if unchecked can be fatal. By the end of Titans season two, Rachel had decided to move in with the Amazons in Themyscira due to her worries about her supernatural abilities. She wanted to use her abilities to help a fellow Titan.
Since Croft is the Titans series' youngest primary cast member, it can be unsettling to watch her frequently in perilous situations, and attempts to team her up with more experienced actor Ryan Potter in Season 1 were downright troublesome. Thankfully, the romance subplot has already been dropped. The Australian-born actor has appeared in Home and Away.
Coming in Season 3…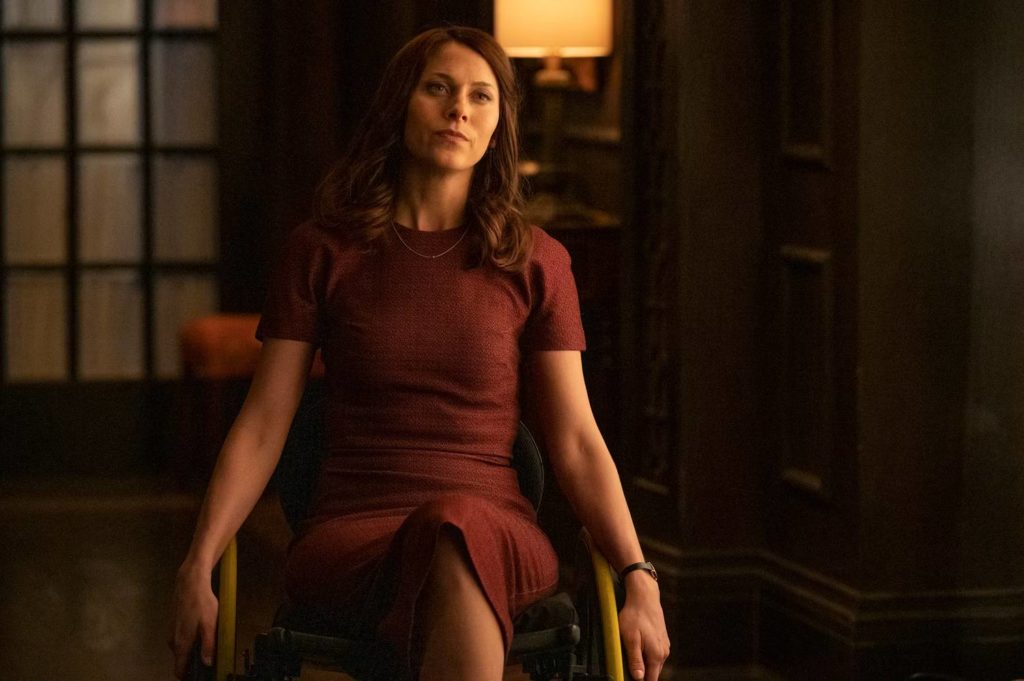 Savannah Welch will portray Barbara Gordon, the Commissioner of the Gotham City Police Department, one of the new characters. It appears that she has replaced her father. Batgirl used to be Barbara Gordon, but just like in the comics, she had to give up the title after suffering a fatal injury. If The Killing Joke storyline will be used by the showrunners to explain Barbara's infirmity or if a fresh backstory has been constructed for her, will be revealed in Season 3. Welch is a musician and podcaster who has appeared in a number of films, such as The Sinner and The Tree of Life, in supporting roles.
Dr. Jonathan Crane/Scarecrow, a member of Batman's Rogues Gallery who resides in Arkham Asylum, will be played by Vincent Kartheiser. It is clear from the trailer that Crane is acting as a type of criminal consultant for the Titans and the GCPD. Kartheiser has a vast list of performances in both cinema and television, though he is undoubtedly most recognised for his part in Mad Men.
The first live-action Tim Drake will be shown for the first time by Jay Lycurgo. Tim is a street-smart young man with detective abilities comparable to those of Batman. It's unclear whether Tim will join the Titans or get entangled in their conflict with Red Hood and the other criminals of Gotham. Tim will eventually replace Robin as Batman's third Robin, although which Batman is yet to be determined. Young and aspiring actor Lycurgo. He made an appearance in I May Destroy You and will play a supporting part in the next The Batman movie.
Will more characters appear in Season 3 of the programme? There's a chance that we'll see yet another Joker, but the Clown Prince of Crime hasn't been officially confirmed.
On August 12, HBO Max will start broadcasting the third season of Titans.
Being a binge-watcher himself, finding Content to write about comes naturally to Divesh. From Anime to Trending Netflix Series and Celebrity News, he covers every detail and always find the right sources for his research.