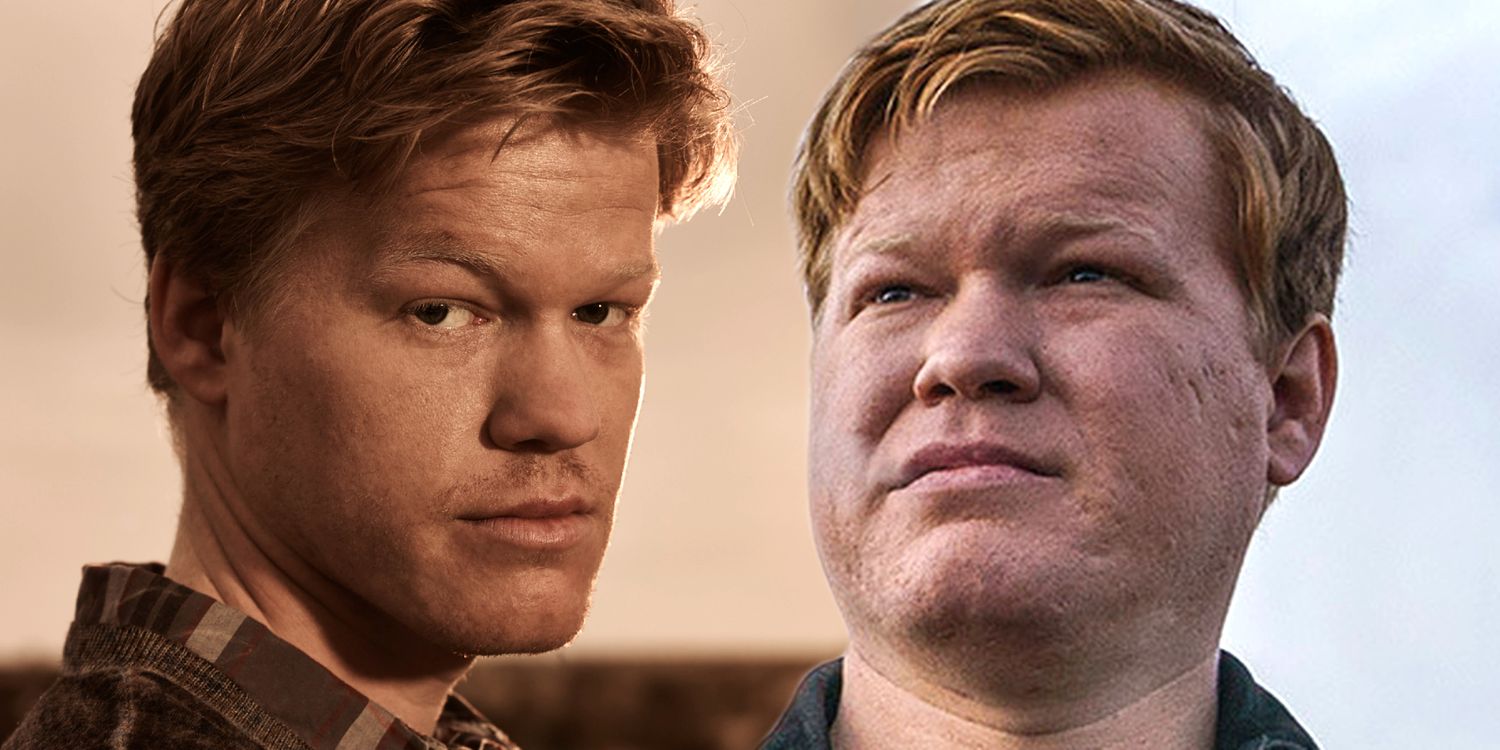 Explained: Why Todd Alquist From Breaking Bad Looks Almost Unrecognizable In El Camino?
Here's why Todd Alquist from the Breaking Bad television series looks so drastically different in El Camino: A Breaking Bad Movie. Following the conclusion of the Breaking Bad series finale, El Camino begins. How much time did El Camino actually take to film after Breaking Bad? Due to the fact that El Camino was filmed almost six years later, some recurring characters seem completely different. Todd Alquist, who was portrayed by Jesse Plemons as Jesse's captor, was one of the actors whose appearance changed the most significantly. Since Breaking Bad ended, several years had gone, and Todd does indeed appear different in El Camino. Plemons was 24 when the final episode of Breaking Bad, "Felina," was being produced, but he was 30 by the time he filmed El Camino, and he was obviously older and heavier than he was in the show.
Of course, the real reason why Todd looks different in El Camino is not only the lengthy period of time that passed between the filming of "Felina" and the epilogue movie, but also the fact that El Camino was shot in secret over the course of just 50 days, leaving little time for Plemons to go through any kind of drastic weight loss in an effort to look like his 24-year-old self again. For those who want an in-universe explanation, there is actually a theory that explains why Jesse Pinkman no longer looks like he is in his 20s and why Todd appears older in El Camino's flashbacks (Aaron Paul was 39 at the time of filming).
El Camino is almost entirely told from Jesse's point of view, in contrast to Breaking Bad, which provided a more comprehensive overview of the whole plot. This type of story frequently has an unreliable narrator element where the protagonist's perspective and flawed memories distort what the viewer sees. Jesse Pinkman's extreme physical and mental suffering towards the end of Breaking Bad and the weariness he must have felt from having to continuously watch his back would undoubtedly have an impact on how he remembers the events. This may help to expl ain why Jesse and the other characters are depicted in several iterations.
How A Breaking Bad Theory Explains Todd Change
Despite the fact that the movie takes place immediately after Jesse departs for Alaska in the Breaking Bad series finale, the Breaking Bad argument for why Todd looks so different in El Camino also explains why Jesse himself appears to be getting older. Early on in the movie, Jesse is shown looking in the mirror after having a shower and experiencing a horrible flashback of being hosed down while he was being held captive. This is after Jesse has arrived at Skinny Pete's place but before he has shaved his face and chopped his hair. If El Camino is being recounted from Jesse's perspective, we are likely also seeing Jesse as he feels rather than as he is, in addition to the physical trauma of being taken captive taking a toll on his body. Jesse probably doesn't feel like a man in his 20s after all the psychological harm that has been done to him, and his outward look reflects that.
One of the main challenges for El Camino was how the actors looked. Another blatant example of this is the younger Walter White who appears in the movie's flashback scene at the restaurant. It is very obvious that Walt's bald head had to be manufactured through makeup because Bryan Cranston's real hair had already grown out by that point. Although it might be claimed that Todd's slightly altered physical appearance in El Camino detracts from the plot, it doesn't call for any more suspension of disbelief than when a character is entirely recast for a sequel. Additionally, his flashbacks do provide some intriguing aspects that further develop the character's Breaking Bad arc, such as the fact that he kept the small boy's spider as a souvenir. Of course, Todd Alquist's own death is slightly more poetic as a result of the way he killed his maid.
Jesse Plemons Has Evolved Since His Breakout As Breaking Bad's Todd
Breaking Bad's Jesse Plemons portrayal of the troubled Todd Alquist expertly portrayed the actor as an unusual, alluring, and subtly menacing presence on screen. As a result of this performance, Plemons was offered parts in the television shows and films I'm Thinking of Ending Things, Black Mirror, and The Power of the Dog, for which he received an Oscar nomination for his supporting performance. Another factor for Todd's different appearance in El Camino, outside the nearly 6-year gap in production between Breaking Bad and its spinoff, is just his quick development as an actor. Although Plemons was significantly overweight in his returned role as the soft-spoken murderer, the truth is that his El Camino appearance added to rather than detracted from his excellent performance.
Aaron Paul from Breaking Bad fits the same description. Despite the fact that Paul appears much older than Jesse Pinkman did in El Camino, the actor's genuine years and extensive on-screen experience served well to convey the character's stress. Although the performers in El Camino don't quite appear like they did in Breaking Bad, this issue has never truly impeded El Camino's ability to carry on the tradition of the ground-breaking crime series.
Why Todd Looks So Different In El Camino
Todd was the Breaking Bad character who was undoubtedly the cruellest of the series' villains, especially from Jesse's perspective. Despite being in his early 20s, Todd did some horrifying things in Breaking Bad, including strangling his housekeeper to death after she discovered his money stash and killing a young boy who unintentionally witnessed the train heist. Todd also collaborated with his uncle Jack to keep Jesse imprisoned and in slavery. With all of that in mind, Todd's portrayal in El Camino as an older, bulkier man may be a reflection of Jesse's opinion of him.
Although it might seem like a stretch, the way the unsettling Todd Alquist is introduced in El Camino supports this. From Jesse's point of view, the audience sees Todd in the first flashback sequence he appears in: initially as a shadow over the tarpaulin that covers the cage, then through the bars of the cage so that his face is only partially visible. The movie makes it clear that viewers are not observing Todd objectively, but rather via Jesse's perspective. This is Jesse's memory, and memories might vary from person to person.
Being a binge-watcher himself, finding Content to write about comes naturally to Divesh. From Anime to Trending Netflix Series and Celebrity News, he covers every detail and always find the right sources for his research.