Dr. Toni Henthorn was killed in late September 2012 while out hiking in Colorado's Rocky Mountain State Park, according to NBC's "Dateline: On the Edge." The detectives were stunned to discover one twist after another as they dug deeper into the case, including another woman's almost two-decade-old murder in a strange accident. We have all the information you need if you're curious about the case, including how Toni died and who the murderer was. So let's get started, shall we?
How Did Toni Henthorn Die?
Toni Jill Bertolet Henthorn was born in Jackson, Mississippi, on January 10, 1962. She is the daughter of Bob and Yvonne Bertolet. She graduated with honours and magna cum laude from the University of Mississippi Medical School in 1988 after completing Trinity High School in 1980. As a surgical and cosmetic ophthalmologist for Associates in Eyecare in Denver, Toni received a spot on the Consumer Research Council's 2006 list of America's Top Ophthalmologists. She was a member of Cherry Hills Community Church and taught Sunday school there as well.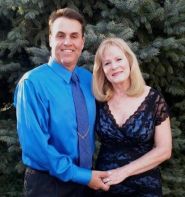 She played the piano expertly, had a lovely voice, sang in various church choirs, and frequently expressed her faith in Christ through her perceptive posts on GotQuestions.org. On September 30, 2000, Toni wed Harold Henthorn; they had a daughter named Haley. The two reportedly met online in late 1999 and got married nine months later. The family took pleasure in hiking, snowshoeing, and golfing. She was a devoted Christian, a caring wife and mother, a compassionate daughter and sister, and an extraordinarily talented doctor, according to her family and friends.
Therefore, it was heartbreaking when the 50-year-old passed away on September 29, 2012, after a fatal accident in Colorado's Rocky Mountain State Park. The programme mentioned how Harold chose to go hiking with his wife to commemorate their 12th wedding anniversary in late September 2012. On September 29, as planned, the Henthorns started up Deer Mountain and trekked two miles, taking pictures along the way. According to Harold, Toni lost her balance on a sheer precipice and collapsed 130 feet below, bleeding to death.
Who Killed Toni Henthorn?
The moment Toni's family learned of the terrible "accident," they laid the blame squarely on their son-in-law Harold. Bob, Toni's dad, said, "He pushed her." The parents claim that their daughter wed Harold in a hasty attempt to produce a child in 1999 after meeting him on the internet dating service Christian Matchmakers. He allegedly made the promise that Toni would never have to work again while posing as a wealthy hospital and church fundraiser. The Bertolets had enough money, so their financial security was not a major concern.
While Toni's mother, Yvonne, was a surgical nurse, Bob had amassed enormous riches by placing wise bets on parcels of land that turned out to be rich in oil. The parents wanted Toni to be happy, but they claimed that even with practically everything — a daughter, a large house, and a marriage that seemed joyful — Toni did not seem to be. The Bertolets alleged that Harold gradually gained control of their daughter's life, starting with persuading her to leave Mississippi, where Toni's family, friends, and practically everyone else she held dear already resided, and go to Colorado.
Despite first claiming he could work remotely from anyplace, they claimed Harold pushed for the move. Harold allegedly tried to isolate her once they moved and cut off all contact with her friends and relatives. Barry Bertolet, Toni's brother, claimed that neither he nor their parents had ever been able to speak alone with Toni since Harold usually answered the phone and looked to be hovering in the background. He apparently became increasingly possessive and controlling even after Haley was born in 2005, planning every aspect of the child's life.
The Bertolets also claimed Toni had sporadic access to the household funds. Despite her family lending Harold $500,000 as a down payment on their Colorado home, automobiles, and appliances during their ten-year marriage, she discovered they were not as wealthy as Harold claimed. She was unable to confront him, though, and her parents felt as though their daughter was in a bind. They were aware that she would be unable to obtain a divorce due to her strong Christian convictions because of a prior failed marriage and the birth of their daughter.
The Bertolets informed the authorities about another accident Toni was involved in in 2011 after she allegedly died as a result of it. According to rumours, Harold frequently took Toni and Haley to a little cottage he owned in the mountains west of Denver. Harold had been working on their mountain cabin's building when he called Toni to come up to the porch and assist him with something, Toni told her parents. She stated that while she was crossing the porch, a large beam came crashing to the ground, striking her in the neck and breaking a vertebrae.
The detectives also discovered that on May 6, 1995, Sandra "Lynn" Rishell, Harold's first wife, had perished in a freak accident while driving in Douglas County, Colorado. He had stated that Lynn was assisting him in changing the flat tyre on his Jeep Cherokee. She supposedly died after the automobile toppled off its jack and crushed her as she crawled underneath it to get a lug nut. Although the first inquiry had concluded that it was a suicide, the police discovered a number of discrepancies. For example, although witnesses and first responders claimed Harold was acting suspiciously, Lynn's relatives claimed she had arthritis.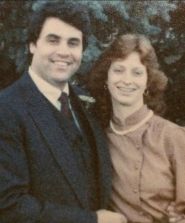 The investigation also showed that he had notified Lynn's life insurance company months in advance of her passing, earning him nearly twice the amount of the policy. The police also discovered that he gave contradictory accounts in both incidents, had never worked for a charitable organisation, and had been unemployed for 20 years before to Toni's passing. However, the most damning proof came when the police found a suspicious map in his car with a 'X' marked right where Toni had died from a fall. He allegedly committed it for her $4.7 million life insurance, according to the prosecution.
In September 2015, a jury found Harold guilty of murder for shoving his second wife to death. During his sentence hearing in December 2015, he proclaimed his innocence and said, "I did not kill Toni or anyone." But on December 8, a federal judge gave him a life sentence without the possibility of release. In his twisted mind, that is what he thinks he is, said Barry. I think he is simply psychologically ill in many ways. Kevin Rishell, the younger brother of Lynn, continued, "He (Harold) was a con man of all con men and he deserved what he got."