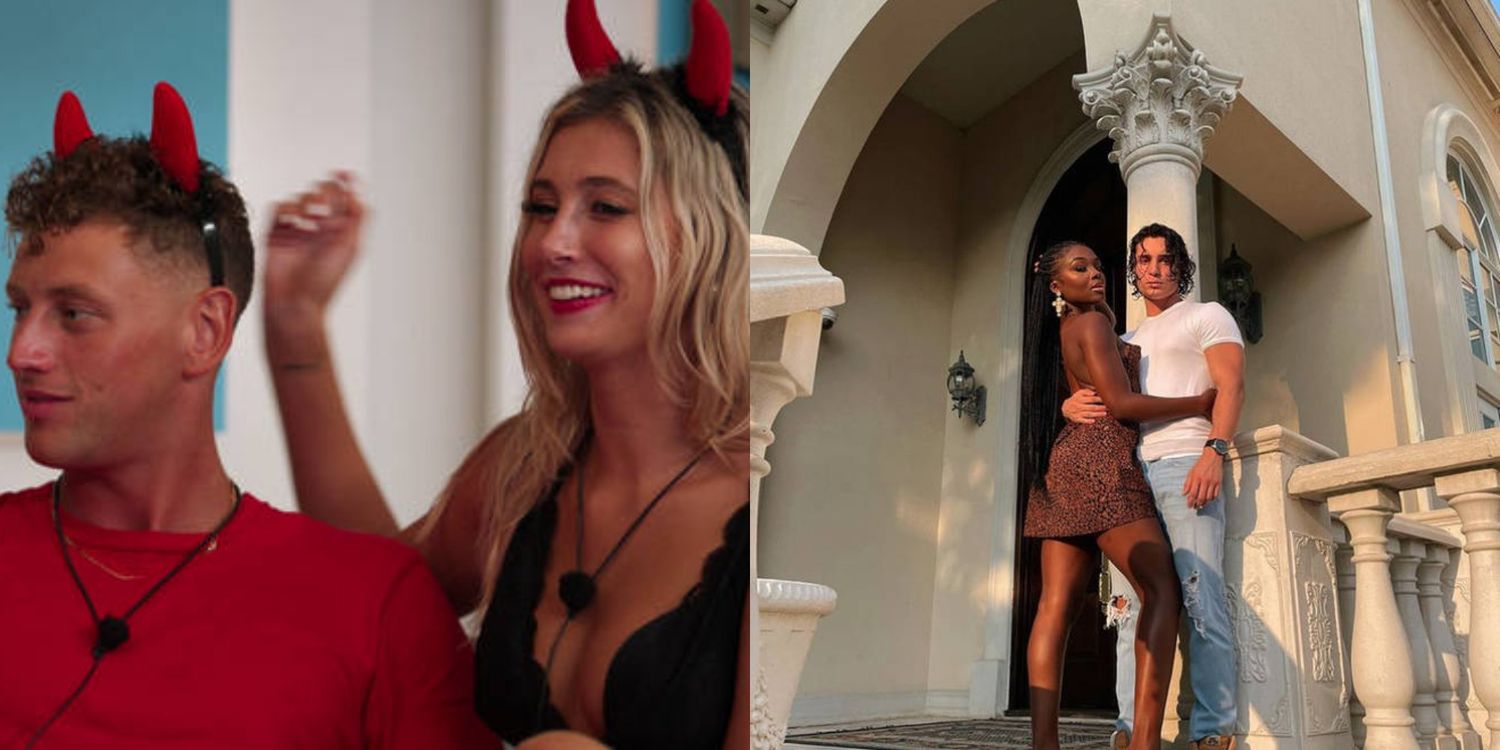 Too Hot To Handle Season 2: Where Is The Cast Now? What Are They Up to!
It's worth pondering what the competitors are up to in 2022 now that Netflix's popular reality dating series Too Hot to Handle has been over for almost a year. Marvin Anthony, a lovely French model and athlete, won the competition's top prize, and Cam Holmes and Carly Lawrence placed second and third, respectively. Is any of the couples still together, I wonder?
Fans are undoubtedly still interested in the single contestants' current situations and what may lie in store for them in the future, even though none of the couples were able to last.
Cam Holmes & Emily Miller
Cam Holmes and Emily Miller became a fan favourite couple during season 2 of the incredibly funny reality TV show despite breaching the celibacy rules early and frequently. Although they were both among the 10 finalists, Cam, 24, finished in second place, and Emily, 27, was placed sixth. Ten months later, according to heart.co.uk, it appears that Cam and Emily moved in together in London in 2021 and were still dating as of April 2022. Marriage and children may be in their future, claims Newsweek.
The photo above, which was posted three weeks earlier on her Instagram, shows the two still having a hot date. Professionally, Emily has contributed to a number of apparel lines, including Simmi Shoes, Oh Polly, and Boohoo, while Cam has worked with trendy companies including BoohooMan, Spotify, and Nova Fashion (as per inspiredtraveler.ca).
Carly Lawrence
View this post on Instagram
Carly Lawrence, a resident of Toronto, came in third after finally establishing a genuine connection with Joey Joy, a late arrival to the villa. According to narcity.com, the couple's relationship lasted only a couple of months before ending in August 2021. In addition to recently participating on the Pillowtalk podcast, Carly appears to have a new boyfriend in Bennett Sipes, who joined her last weekend at Coachella.
Carly has been visiting sunny locations like Cabo, Laguna Beach, Los Angeles, and other places to escape the harsh Canadian winters while promoting her new podcast, Now The Fun Starts. The 24-year-old model additionally collaborates with Fashion Nova and other cutting-edge clothing companies.
Chase De Moor
View this post on Instagram
Chase de Moor, arguably the funniest candidate from season 2, departed the villa on his own before returning to continue his professional football career. Chase was hired as a defensive lineman by the Michigan Panthers, one of the eight clubs in the brand-new United States Football League, according to a post he made four days ago on Instagram (USFL).
When he's not bothering quarterbacks, Chase keeps growing his massive online fan base as a well-known social media influencer. He now has over 2.2 million Tik Tok followers in addition to his cool million Instagram followers.
Christina Carmela
View this post on Instagram
Even though Christina Carmela's decision to go with Robert Van Tromp at the end of season 2 was startling, the couple remained together for a solid three months before calling it quits in September 2021. (as per goss.ie). Given the pandemic-related lockdown regulations, the distance between Robert's residence in London and Christina's in South Africa proved to be too challenging to travel.
Christina is still a fashion model now, but she has lately started flying to show off her great piloting talents. Christina has lately been travelling to Asia, stopping in Manila on the way before landing in Dubai just one week ago, according to her Instagram.
Elle Monae
View this post on Instagram
Midway through the season of the well-known reality dating show, Elle Monae barged into the villa and immediately attracted attention. The 25-year-old model has since earned a job as an official Angel for the Pretty Little Things clothing line, and she has shared images from her most recent photoshoot on Instagram as proof.
Elle also just appeared in a bikini spread for Manish Vaid's SS22 collection and has spent a lot of time in Los Angeles, which is far from her hometown of Washington, DC. The most thrilling development is that Elle got signed to Best Kept Secret in February 2022, a multi-platinum management company that will undoubtedly increase her prospects.
Joey Joy
View this post on Instagram
Since placing seventh on the competition, Miami's party boy Joey Joy has divided his time between South Beach and Los Angeles. Joey, who is only 23 years old, recently underwent tattoo and dental braces removal, internet modelling, and some travel.
Joey, like the majority of the other THTH 2 contestants, has landed a modelling gig with Fashion Nova and NovaMen. He was spotted posing in the company's underwear a week ago. Unfortunately, it doesn't seem like Joey has dated since breaking up with Carly.
Kayla Carter
View this post on Instagram
Kayla Carter was the first contestant to leave the villa, along with Peter. The Florida native, 24, most recently worked as a model in Los Angeles (above). Kayla modelled for a sultry Yave Tequila campaign this past Valentine's Day.
Sadly, Kayla had no romantic relationships on the show and left before anyone had a chance to get to know her. She visited Sweden in January 2022, and since her time on the show, she has also modelled for Fashion Nova.
Larissa Trownson
View this post on Instagram
Larissa Trownson, who is currently employed by Neon Model Management, was the sole competitor from THTH 2 to quit during the competition. After a promising beginning, her time with Nathan came to a sudden end, leading her to return to New Zealand where she is still active on social media.
Larissa continues to practise law in her native country while also juggling work and recreation with great pleasure. Larissatrownson.com, which she recently founded, is supposed to be comparable to an Only Fans account.
Marvin Anthony
View this post on Instagram
Marvin Anthony, the dapper and highly regarded first-place winner, and Melinda appeared to be a perfect match, but their romance ended after an argument on a trip to Mexico. Marvin leveraged his position to become an ambassador for BLEU WATER, a foundation that increases access to safe drinking water, along with his ongoing work as a fashion model and fitness proponent (as per inspiredtravel.ca).
Marvin has travelled quite a bit since his time on the programme, as evidenced by his Instagram, visiting cities including London, Paris, Dubai, Milan, and Los Angeles for Easter.
Melinda Melrose & Peter Vigilante
Melinda Melrose left Marvin Anthony, the greatest couple from Too Hot To Handle season 2, to start a relationship with Peter Vigilante, the first competitor to be evicted, in what has turned out to be the most startling THTH 2 post-season development. A week after the series finale aired, Melinda made the announcement that she and Peter were dating. They stayed hot and heavy until September 2021.
Although they haven't shared any public photos of themselves together since, they frequently comment on one other's postings, which has led to rumours that they were still together and maintaining a long-distance romance between California and New York. The two only split up last month, Peter confessed on Tik Tok. Peter commutes back and forth between the coasts to work as a personal trainer, and Melinda carries on with her career as a model and social media influencer, most recently making a trip to the Revolve Festival that appeared to be both business and pleasure.
Nathan Webb
View this post on Instagram
Nathan Webb, a Texas stripper, completed his run on the show by divorcing Larissa Trownson, a native of Aukland. Larissa actually got up and left the show on her own volition when Nathan said he was no longer interested. Nathan moved to California after that and now appears to be living the American dream there.
Even better, Nathan Webb and Kayleigh Rock, his new partner, just had a girl. Nathan can be seen enhancing his physique at the gym or posing for online modelling assignments when he's not making jokes about his dad-bod.
Robert Van Tromp
View this post on Instagram
According to inspiredtraveler.ca, Robert Van Tromp, Christina's brief-lived boyfriend, moved back to London and established a podcast called Lipstick Stained Passport where he talks about his experience on the show, sex, relationship advice, mental health, and other controversial subjects.
Robert has modelled for fashion labels including Blakey (as shown above), Fashion Nova, and others while he isn't producing podcasts. Robert spent 48 hours in Paris earlier in 2022, enjoying his best life as a single man and learning Spanish, perhaps in preparation for future journeys to Spain.
Tabitha Clifft
Despite not succeeding in finding love on the show, Londoner Tabitha Clifft advanced to the final 10. For a large number of clients over the past year, Tabitha has dedicated herself to serving as a personal fitness and wellness life coach while simultaneously establishing her own "Tabitha" brand.
Tabitha is open about what she eats on a daily basis and what she does for exercise, offering dietary and nutrition advice along with complex training plans.
Being a binge-watcher himself, finding Content to write about comes naturally to Divesh. From Anime to Trending Netflix Series and Celebrity News, he covers every detail and always find the right sources for his research.