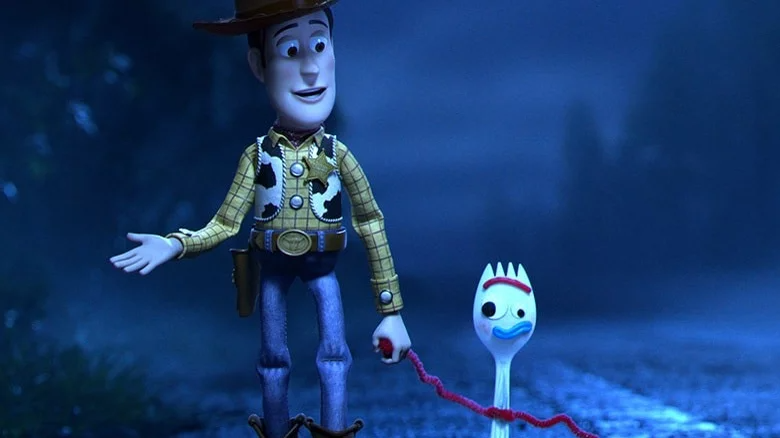 Toy Story 5 – Release Date, Returning Characters And Plot!
For more than three decades, Pixar has dazzled viewers and children alike with a variety of films set in a variety of locations, from the heroic antics of "The Incredibles" to the underwater world of "Finding Nemo," and even the dystopian future of "Wall-E." The "Toy Story" franchise, however, has probably always been the animation giant's biggest property. Even though the "Toy Story" saga appears to be coming to an end with the release of "Toy Story 4" in 2019, the story of Woody, Buzz, and the rest of Andy's (and now Bonnie's) toys continues to be one of Pixar's most cherished works.
Or was there really an end to it? After all, "Toy Story 3" first appeared to be the end.
Even while we haven't heard any firm confirmation that a fifth "Toy Story" film has been given the official go-ahead, certain people connected to the franchise have made it known that they're open to the idea. In fact, Tim Allen, who voices Buzz Lightyear, just announced (according to Devidiscourse) that he wants to make a fifth film. With that in mind, let's discuss what is currently known about "Toy Story 5," including the release date, a prospective cast, and any probable narrative information.
What is the release date for Toy Story 5?

As of this writing, Pixar has not officially announced "Toy Story 5." As a result, there is currently no clear release date to mention. We do know that Pixar is presently working on "Turning Red," "Lightyear," and an untitled movie that will be released in 2023. Given those affirmations and the fact that Pixar movies take a long time to create after their formal announcements, it seems logical to infer that "Toy Story 5″'s (perhaps unconfirmed) release date is still several years off.
The release of "Toy Story 5" during the summer is something to keep in mind if it does indeed happen at some point. This is due to the fact that the last two "Toy Story" films had successful box office debuts during the summer blockbuster season. It's difficult to argue with a winning trend, even though this differs from the first two movies ("Toy Story" and "Toy Story 2" were both released in November of 1995 and 1999, respectively).
Who is in the cast for Toy Story 5?

There has not yet been a formal announcement for "Toy Story 5", so there are no confirmed cast members to discuss at this moment. With that said, we can logically infer that if a fifth "Toy Story" movie occurs and follows on after the events of "Toy Story 4," it would follow at least part of the major cast of the prior movie. A fifth edition of the "Toy Story" series continues to have the strong support of Tim Allen, therefore Buzz Lightyear's appearance in such a scenario seems possible.
It's important to keep in mind that the "Toy Story" franchise has consistently added toys to its roster with each passing film, in addition to the standard cast of toys that we have come to know and love. For instance, Kristen Schaal's Trixie joined the cast with the release of "Toy Story 3," while Joan Cusack's Jessie joined the group with the release of "Toy Story 2." In contrast, "Toy Story 4" saw the debuts of Jordan Peele and Keegan-Michael Key as Bunny and Ducky, respectively, in addition to the inclusion of Tony Hale as Forky, a fan favourite. That's just a small example of how the "Toy Story" cast has evolved since the 1995 original, but it also shows how, if "Toy Story 5" materialises, it will almost surely recruit fresh talent to play brand-new toys.
What is the plot of Toy Story 5?

There are currently no specific narrative information available for "Toy Story 5" because the project has not yet been approved and it is highly uncertain whether Pixar is even thinking about it. Given where "Toy Story 4" ended off, a hypothetical sequel might instead explore a variety of themes. In the closing scenes of the movie, Buzz and Woody eventually say goodbye as Buzz assumes full leadership duties alongside Jessie the Yodeling Cowgirl. Woody and Bo Peep ride off into the distance at the same time. Buzz Lightyear and the other toys will need to work together to take care of Bonnie and help her mature now that Woody is no longer around.
That opens the door for Buzz to take over as the leader of the toys, but on the other hand, it might be interesting to move away from that particular group of toys. Woody and Bo are now leading child-free lives in the outside world, and "Toy Story 5" might delve even further into that mythology to explore how toys live when they don't have children in their lives.
However, it's important to keep in mind that "Lightyear" will be released in 2022. This might open up a brand-new field for "Toy Story" spin-offs that we did not even realise were feasible, without adding additional episodes to the main series.
The future of "Toy Story 5" is currently unknown, so keep checking back for any prospective updates.
Being a binge-watcher himself, finding Content to write about comes naturally to Divesh. From Anime to Trending Netflix Series and Celebrity News, he covers every detail and always find the right sources for his research.