We see a wide range of personalities, themes, and outcomes in movies. When we discuss gender identity, we rapidly come to the subject of transsexualism, which has been explored in a number of brilliant and award-winning films over the previous few decades. It contains fantastic characters who, in some way or another, depict the truth of our world for those who were born with various feelings. Whether they overcome societal incomprehension and horrible pressure or not, these transsexual characters are powerful and admirable. Take a look at the list of most notable transsexual characters in movies for some ideas for the present and future. Many of these finest transgender movies are available on Netflix, Hulu, or Amazon Prime.
Agrado in All About My Mother (1999)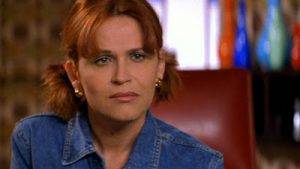 A magnificent film by Pedro Almodóvar that addresses a number of societal complications, including transsexualism, or the transition from man to woman, a topic that feels entirely natural and logical given the director's long-standing fascination with and investigation of female characters. Agrado is Manuela's longtime acquaintance, a self-assured and humorous transsexual prostitute, a figure whose strength we admire and whose goodness and honesty we admire. This Spanish persona has become well-known thanks to Antonia San Juan's outstanding performance as a transsexual. She empowers the beauty and dignity of transsexuals in the most raw and memorable form, despite her bruised and battered visage.
Bernadette Bassinger in The Adventures of Priscilla, Queen of the Desert (1994)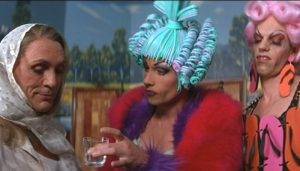 "The Adventures of Priscilla, Queen of the Desert" is a film that most people have heard of, if not watched, and the film and all of its characters, like its title, evoke flashy scenery and crazy-like adventures. Bernadette Bassinger, a transgender woman, is one of the drag queens in the film. They know who they are as a group, what their identities are, and they proudly live their lives in accordance with their ideas and principles. Despite being extremely humorous and visually appealing, the film still takes the time to depict discrimination and brutality against LGBT people. As a result of this exposure and the centrality of these characters in the tale, it might be regarded a pioneer in its genre, influencing the theme to become more common in film and in global discourse in general.
Brandon in Boys Don't Cry (1999)

The true tragedy of Brandon Teena, a transsexual kid who was raped and murdered by violent and ignorant discriminators who gave no chance to the difference they saw in front of them, is told in the film "Boys Don't Cry." This character is played by Hilary Swank, who portrays Brandon with dignity, respect, and beauty. We can't help but remember this character as someone who lived in a wrong and undeveloped society, one that we must push to become a better place for everyone's identification status and sexual orientation because of his difficulties to be understood by others and by himself.
Elvira Weishaupt in In a Year With 13 Moons (1978)

Elvira Weishaupt, the main character of Rainer Werner Fassbinder's German film "In A Year With 13 Moons," is possibly the most unique and intriguing figure on this list. Erwin has transformed his sexual identity to Elvira, a transgender woman, as a result of a love-driven impulse. Prepare yourself for we won't be told a happy ending here; instead, we'll be following Elvira's final days before her suicide. On the way there, we encounter a portrayal of sexual identity, character feelings and emotions, and a world that regrettably ignores the loneliness and desperation of those who are in need. Volker Spengler gives a noteworthy performance, and the photography is odd and unusual.
Hedwig Robinson in Hedwig and The Angry Inch (2001)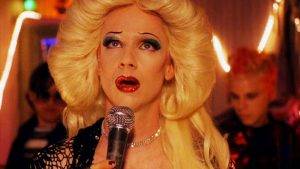 Hedwig is a woman who is transgender. A powerful, self-assured, and vivacious German woman joins her rock band on a US tour to support her former lover, a kid who stole her songs after she stood by him as a musical mentor and partner. She narrates aspects of her life and gives us a glimpse into her past and tricky gender identity transformation during her explosive musical voyage. Hedwig, directed and portrayed by John Cameron Mitchell, is a one-of-a-kind figure who will live long in the memory. Hedwig, you go!
Ludovic in Ma vie En Rose (1997)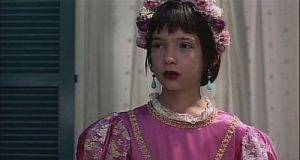 "My Life in Pink" is a Belgian film that examines transsexualism and the search for identity among the younger generation, namely in a young boy who believes he is a young girl. It's great to watch a transsexual girl called Ludovic with such conviction and confidence, who doesn't understand why adults have a problem with her identity shift. As right as she is and as closed-minded as her family is, the reality she must face is more than she should have to bear, making this film yet another excellent example of the need for change in this area. Ludovic is a character that one will adore, cherish, understand, and urgently want to help, and he is written in a colorful and vibrant tone. Thankfully, it will not face the same fate as some of the others on this list.
Lili Elbe in The Danish Girl (2015)

In the midst of all of his outstanding performances, Eddie Redmayne's portrayal of transsexual Lili Elbe in the love drama "The Danish Girl" is one that will be remembered. Lili is a character with whom we have a strong sense of empathy because we are asked to accompany her on her route to enlightenment, and so completely comprehend the inner and exterior challenges she must face as a result of the shift she is experiencing. The character is based on a real Danish painter from the early twentieth century and depicts the intensity of being one of the first transsexuals to undergo sex reassignment surgery. This is a performance that will be remembered for a long time.
Parinya Charoenphol in Beautiful Boxer (2004)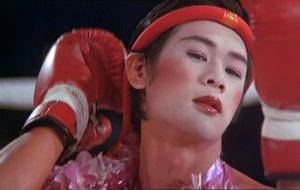 Parinya Charoenphol, a 36-year-old Thai boxer, actress, and model, has had her narrative translated into a stunning and emotionally-charged film. Despite the fact that she was born male, she identified strongly with the female gender from an early age. She accepted herself and resorted to boxing to support her family and pay for sex-reassignment surgery. An intriguing contrast that is well-presented in "Beautiful Boxer," where boxing gloves and glossy nails eradicate all prejudices and unite in a core character whose strength and dedication inspire others.
Rayon in Dallas Buyers Club (2013)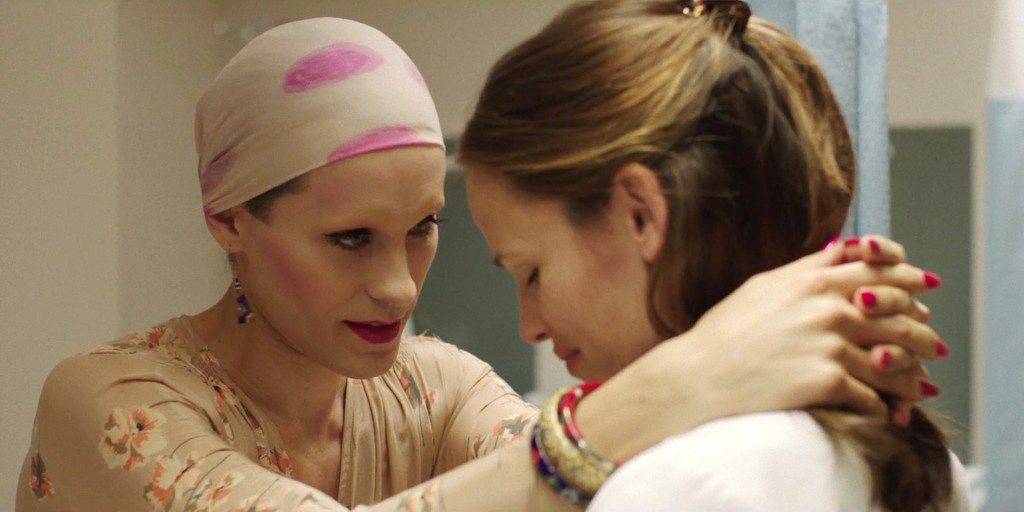 Apart from being a fantastic film, it also has a powerful message when it tells the tale of Ron Woodroof, who helped patients with AIDS receive the proper treatment after being diagnosed and given 30 days to live in the pre-advanced medical world of the 1980s. Rayon is a drug-addicted HIV-positive transsexual woman who teams up with Ron and, despite her tragic fate, transforms the protagonist as he gradually gains compassion and respect for her lifestyle, even going so far as to defend her from other discriminators. That is the force she exudes when she expresses her genuine self, despite the fact that she still carries a fractured soul scarred by her history. This lovely and vulnerable character will stay with you forever, and Jared Leto deserves a standing ovation and admiration for it.
Sabrina "Bree" Osbourne in Transamerica (2005)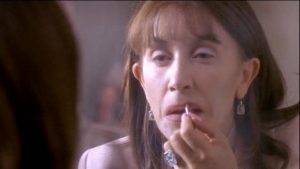 Felicity Huffman won a Golden Globe for her portrayal of transgender Sabrina. So get ready for an amazing film that succeeds in developing its protagonist on all levels and in all forms, like any excellent character should. Sabrina, a conservative trans woman about to have vaginoplasty, embarks on a journey of self-discovery after meeting her 17-year-old son, whose existence she was unaware of until that point. This unforeseen experience that lands at her feet will lead her to new discoveries and us into the hardships and rejection she faces on a daily basis from those as near as her family.
Our Team DCS includes 5 different writers proficient in English and research based Content Writing. We allow them and encourage them to follow the Entertainment news all day long. Our posts, listicles and even the exclusives are a result of their hard work.