8 Trending Shows On Netflix You Can Binge-watch This Weekend
Summer has arrived, and with it, fresh Netflix Trending List additions. There are also some good staples that may always hit the spot when one wants to relax and enjoy some solid entertainment, so Netflix has you covered no matter what mood you're in.
So much, as they say, is dependent on the weather. A drizzly Sunday? To lift the spirits, consider a romantic period drama or even a comedy. On a sunny afternoon, you're sick? A binge-watching marathon with some familiar faces could help. There's a show for every taste, from stressful dramas to guilty pleasures, and everyone needs some couch time now and then.
'Heartstopper'

This eight-episode teen drama is based on Alice Oseman's graphic novel and follows the unexpected romance between two English schoolboys who could not be more dissimilar (at first glance). Charlie is a nerdy, openly gay, and insecure in every aspect, played by Jon Locke, while Nick is a charming rugby jock, played by Kit Connor.
The adaptation, which has a perfect score on Rotten Tomatoes, tackles its subject matter with delicacy and self-awareness. It's a fast-paced coming-of-age drama for the modern day, carefully handling teen sexuality, loneliness, and belonging. It's as enthralling as it is sweet right from the start, and it's nearly impossible not to click "Next Episode" after the first episode ends.
'Bad Vegan'

For good cause, the now-famous story of a Manhattan restaurateur-turned-fugitive has spent weeks on the Trending list. The series offers everything a television marathon fan could want: fame, fortune, deception, crime, and dog immortality. Sarma Melngailis, a prosperous woman deceived by career criminal Anthony Strangis and "unknowingly" taken on the run to hide from creditors, the government, and even her own staff, is the subject of the much-hyped Netflix documentary series.
It's a common story: one partner in a relationship deceives the other for financial gain. But this story is anything but ordinary, which is why viewers are binge-watching the entire series. Anthony's promises of endless fortune for Sarma and eternal life for her truest love, a meek bulldog named Leon, deepen the couple's seclusion and evasiveness with each episode. To believe it, you simply have to see it.
'Bridgerton'

Shondaland has done it yet again (and again, and again). Season 2 of the tremendously popular Bridgerton is now available on Netflix, and fans of Season 1 have surely watched it (if not several times). Those who have been biding their time may want to reconsider, as there are currently 16 scandalous, decadent, romance-filled historical drama episodes to divert their attention to.
The episodes will be ripped through nearly compulsively, as is typical of prolific screenwriter Shonda Rhimes' work (Grey's Anatomy, Scandal). Prepare to swoon with a box of tissues because the program is built for lovers of love (particularly in triangular shape).
'Derry Girls'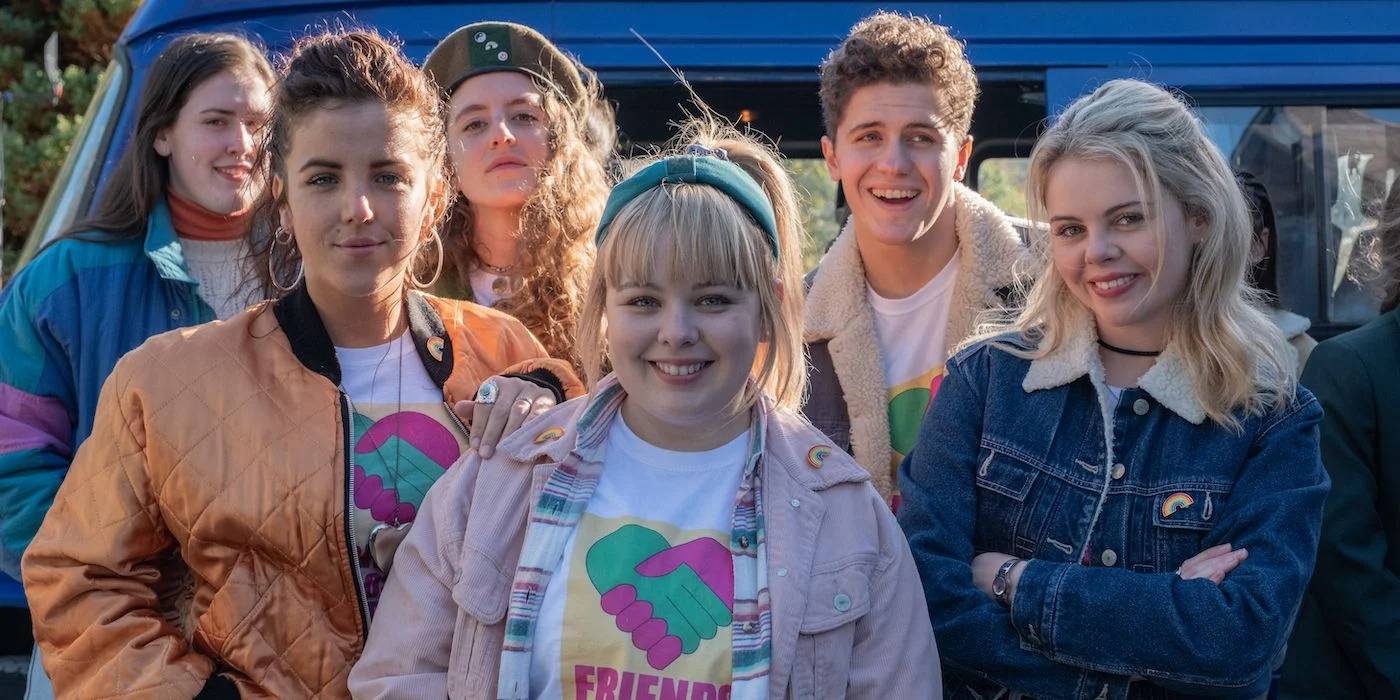 Derry Girls, a funny Channel 4 sitcom about a gang of Northern Irish Catholic schoolgirls who get themselves into every type of trouble conceivable, is another trending series that has broken 99 percent on Rotten Tomatoes. Set during a period of rising IRA and loyalist conflict (seemingly antithetical to comedy, but adding a rich layer of complex, socio-political commentary), the series helps to drive much of writer/creator Lisa McGee's nuanced and side-splitting concept of how ridiculous teenage mayhem can thrive, even if there is more serious trouble afoot.
The brilliance of its performers is ultimately what makes this innovative (and highly bingeable) comedy so successful. Each character, especially Siobhán McSweeny as the surly and cynical Sister Michael, is a virtual stand-out at the top of their game, led by Saoirse-Monica Jackson, Jamie-Lee O'Donnell, Nicola Coughlan (Bridgerton), Louisa Harland, and Dylan Llewellyn. While Season 3 will be the final season of Derry Girls, Seasons 1 and 2 are currently available on Netflix and are trending.
'Parks And Recreation'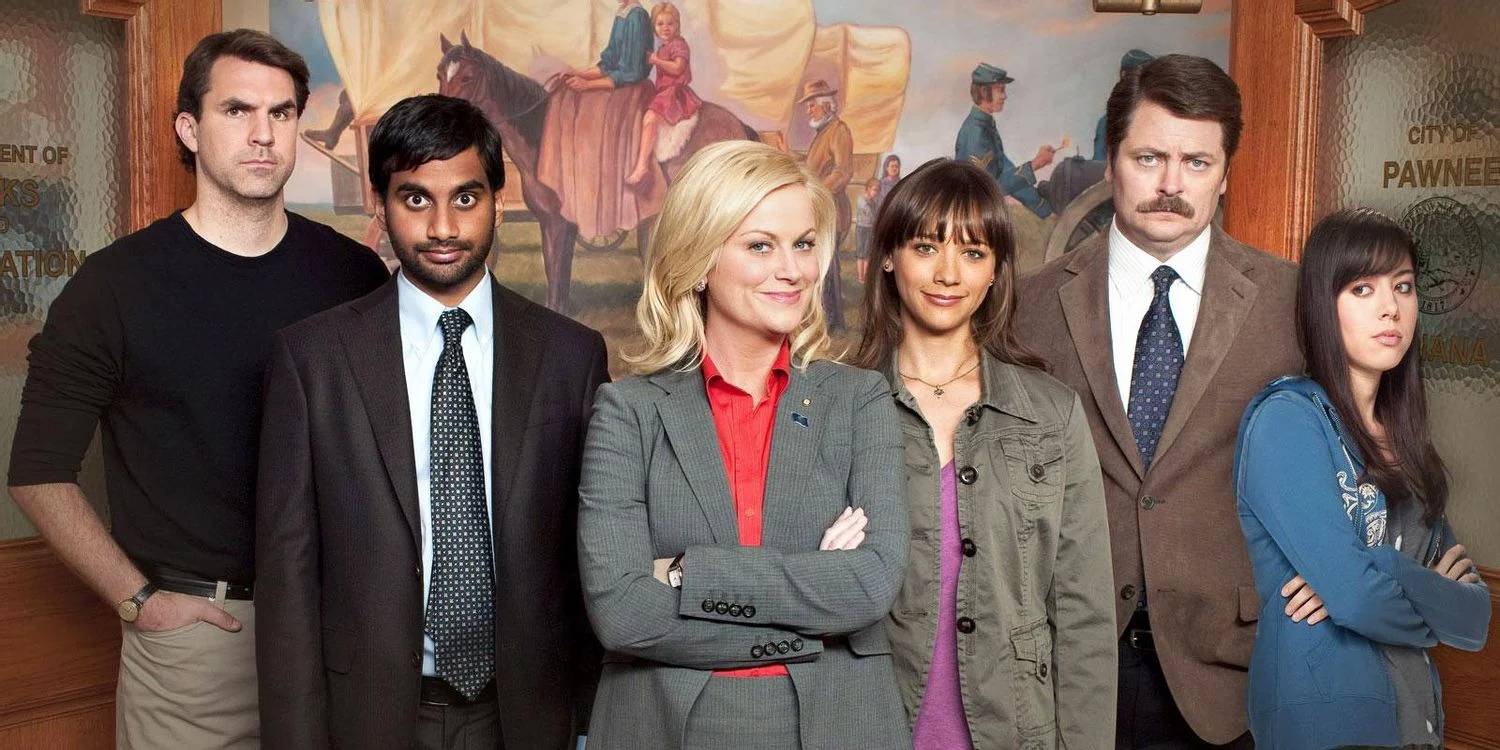 Some shows are not only binge-worthy, but they also have a large number of episodes that one could watch for a month. One of such shows is Parks and Recreation, which has been off the air since 2015. Its tone, like its principal character, Leslie Knope (Amy Poehler), an eternally optimistic bureaucrat for the Parks Department in a small Indiana town, is consistent, trustworthy, and frequently heartwarming.
The premise itself isn't exactly a knee-slapper, but the series surely is, which explains why it has been trending for a full year.
'Life After Death'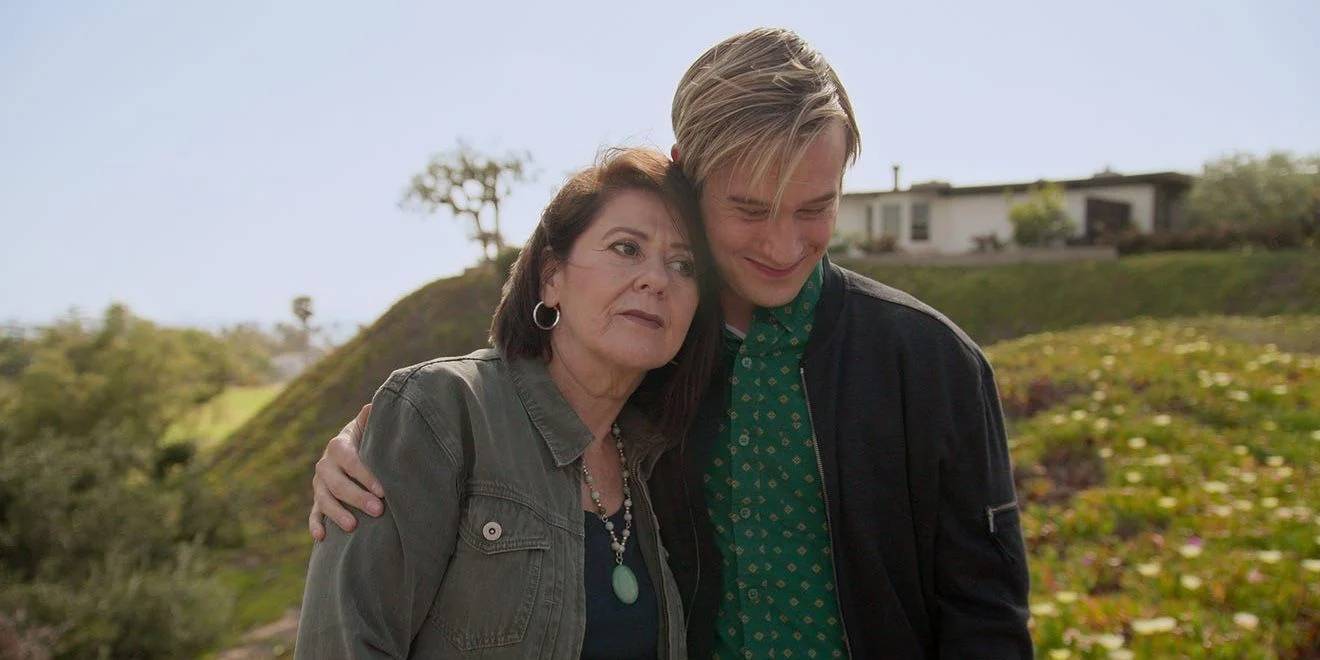 Life After Death is addictive entertainment, whether viewers believe in mediums like the sugary-sweet, soft-spoken Tyler Henry or simply love to loathe such spectacle. The premise of this reality show is around Tyler, a clairvoyant who has been helping people contact with their loved ones one last time since infancy. Individuals are certainly watching, with over 300,000 people on the waiting list to meet with him.
For believers, the series delivers satisfying closure and offers hope as Henry ties the spirit world to the living world with eerie accuracy. The series creates a conundrum for non-believers as they search for flaws in Henry's methodology and arguments. However, the mystery that runs through each episode as Henry and his mother, Theresa Henry, struggle to identify her biological parents so she can finally reconcile with being raised by a convicted killer may keep all audiences coming back for more.
'Russian Doll'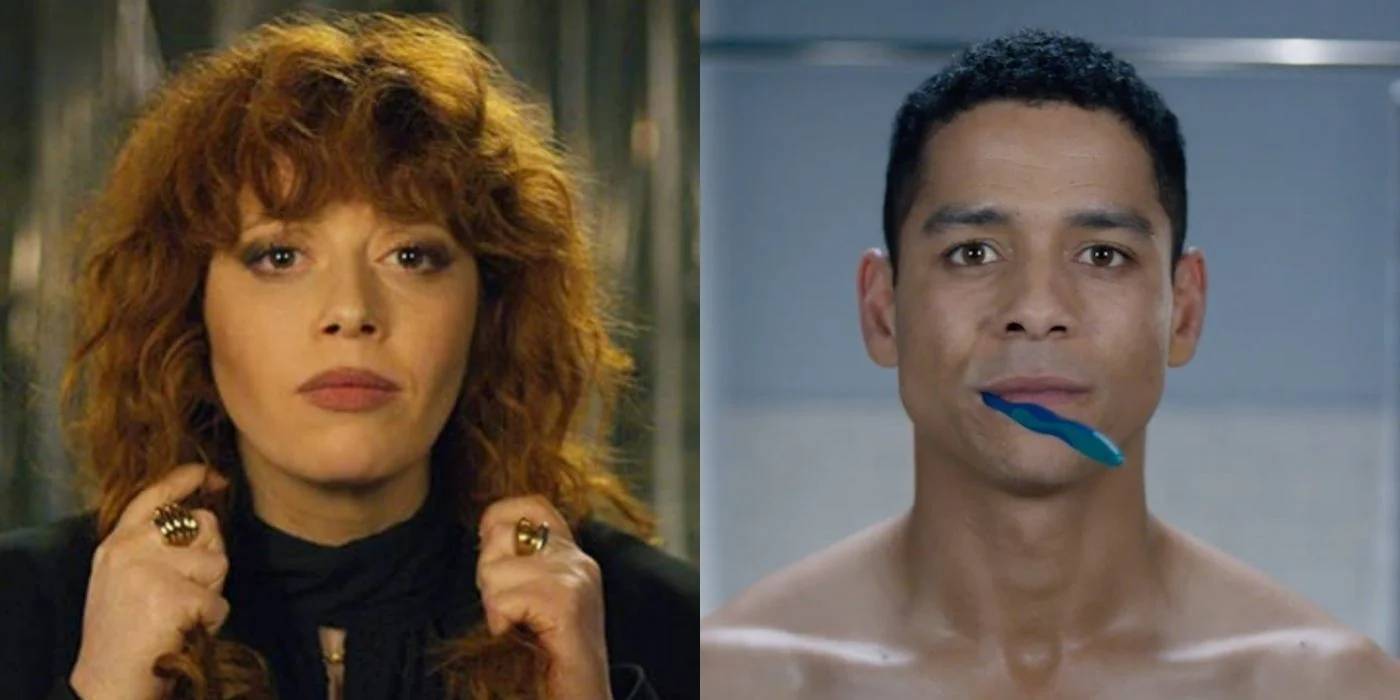 For those who missed the first season, Russian Doll is about a New Yorker named Nadia, played by the unmistakable red-haired, smoky-voiced Natasha Lyonne, who dies unexpectedly and finds herself trapped in a time-warp where she wakes up each day trying to figure out how it occurred. When she meets Alan (Charlie Barnett), who is going through the same thing, the narrative develops. In the strangest and most amazing way possible, it's a dark and twisted Groundhog Day. Season 2 adds a new dimension to the mix: time travel.
The audience is forced to investigate the mystery alongside Nadia as she races against the clock, lives dangerously without consequences, and faces a cast of bizarre individuals in her quest to atone for previous misdeeds and learn from new ones. Come for the premise, and stay for the soul-searching drama.
'Ozark'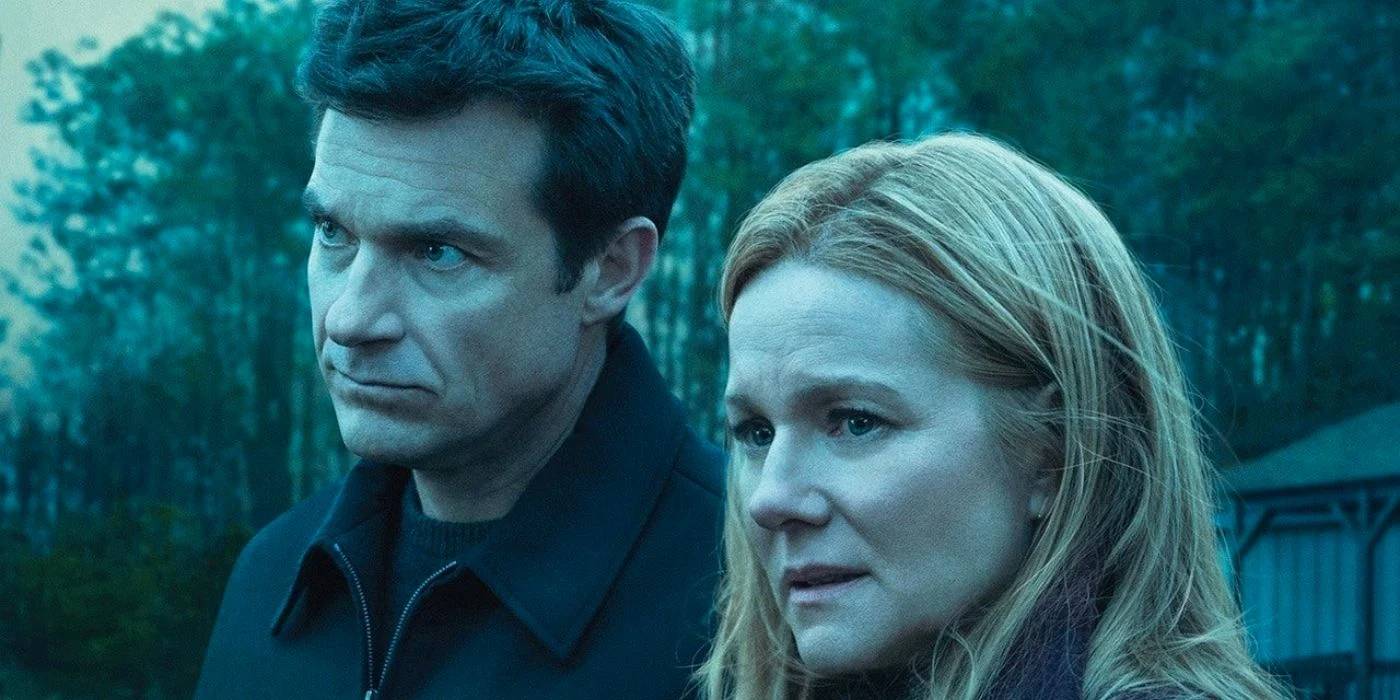 Ozark comes returning to mentally torture its spectators with fascinating performances by Jason Bateman, Laura Linney, and Julia Garner in one of Netflix's most widely anticipated final episodes (Inventing Anna). For those who haven't seen it, the series follows a financial advisor who flees to the isolated Ozarks in Missouri to avoid the consequences of his involvement in a money-laundering scheme, only to face deeper and more frightening obstacles with each ill-gotten day of freedom.
There are no "safe" times for the characters, therefore it's a masterclass in suspense. The result is a page-turner, with each episode's conclusion providing a cause to stay up for just one more. The only thing better than Part 2 of Ozark premiering is being magically disciplined enough to have preserved any episodes from being seen, because the now-completed series is streaming on Netflix, providing even more pages to turn.