A group of passengers aboard a cruise ship experience a turbulent series of events in the black comedy-satire "Triangle of Sadness." The three-part movie takes with subjects including class disparity, capitalism, gender equality, and people's innate need for power. One cannot help but consider all of these elements as they analyse the finale since they are so intricately woven into the story's DNA. Allow us to provide some clarification if you're also wondering about the closing scene's ambiguity, the potential implications for the plot, and what it implies for the travellers stranded there. Spoilers follow.
Triangle of Sadness Plot Synopsis
Models Carl and Yaya are together and engaged. Carl is less successful than Yaya, and both of them are obviously motivated by their Instagram following. Carl, however, seemed to be more inclined to take matters seriously. They receive an invitation to a cruise with only extremely wealthy individuals as guests in return for its advertising. The crew members' duty is to make sure that the visitors get everything they want, whether it's a unicorn or a recreational drug.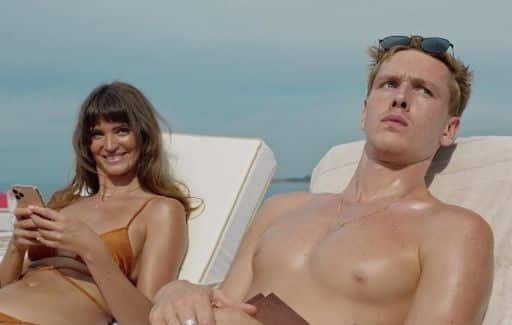 When a severe storm strikes and nearly every passenger contracts food poisoning, things start to go south. A few passengers are left trapped on an island when the ship is attacked by pirates at the same time. While the majority of them are passengers, Abigail, a lady whose duty it was to clean the ship's restrooms, assumes control of the situation. Everyone is dependent on her for their existence since she is the only one who understands how to survive in the wild.
Triangle of Sadness Ending: Does Abigail Kill Yaya?
The travellers can survive on the island thanks to Abigail's abilities. She leads the group since she provides the food, builds the fire, and fishes. The travellers adapt to the new order of things over the course of several days. Abigail gives Carl more food in exchange for sexual favours. He wants her to make their relationship known to the public when the other people start to make fun of him about it. He merely needs to end his relationship with Yaya before that. Before anything can happen, Yaya arrives in the morning and says she's going on a hike to see what else the island has to offer.
Abigail decides to go with her because she thinks it would be risky for her to travel by herself. Yaya finds an elevator at the end of the hike and learns that the island is home to a posh resort. She wants to enter right away, but Abigail encourages her to hold off. She enters the bushes pretending to use the restroom before ambushing an unaware Yaya with a rock. The picture concludes with a view of Carl rushing through the forest, but it is not revealed what Abigail ultimately did. Why does that matter? Did Abigail really kill Yaya? These are our hypotheses.
Theory 1: Abigail Does Not Kill Yaya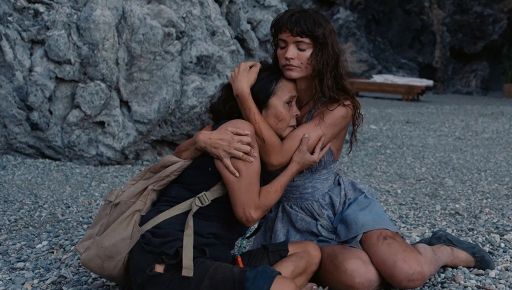 Abigail's decisions regarding her need for power and morals will determine whether or not she murders Yaya. Little is known about Abigail's past, but it is obvious from the manner she adapts to her new environment right away that the island is familiar to her. She spent a lot of time fishing and cooking with the bare necessities while growing up, usually close to the water or a river. However, she carried out all of these tasks in collaboration with those who shared her responsibilities.
She has to cope with those on the island who believe they are entitled to food even if they haven't done anything to earn it. Nevertheless, Abigail tells them about it. The passengers are able to realise that she maintains the majority of the share for herself. After all, the majority of them have lived their entire lives with a capitalist mindset, and Abigail is doing the same. Things calm down after it is acknowledged that the one putting in the greatest effort determines the rules. With no signs of animosity in her heart, Abigail appears at ease with this system.
In the end, she pauses for a second before considering killing Yaya. She begins to doubt herself, especially after Yaya offers to assist her when they get home. As working for Yaya would undoubtedly be a much better job than the one she had prior to the ship sinking, perhaps this offer will cause her to drop the rock. There wasn't much out there for Abigail, which was the only reason she didn't want to leave the island. But Yaya offers to modify that, and since Abigail isn't always aggressive or bad, it's possible that she won't decide to do so.
She might also have been halted in mid-action. Carl can be seen frantically sprinting in their direction in the final scene. Perhaps he foresaw that Abigail might hurt Yaya, or perhaps the travellers learned about the resort through the merchant Therese encountered. Anyhow, he's on their way, and there's a chance he'll arrive just in time to stop Abigail and save Yaya.
Theory 2: Abigail Kills Yaya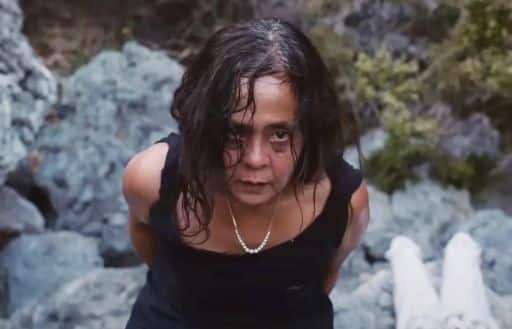 Before becoming stuck on the island, Abigail's life was not very good. She didn't want to go back to her life of poverty and helplessness. Especially when she takes charge of the group and has the opportunity to exert authority over those who would avoid her altogether in reality. She has the life of her dreams on the island, even with the barest necessities, so when it becomes apparent that there is a route off the island, she feels immediately threatened.
She notices the elevator and knows that all the power she has been using all these days will go as soon as the other passengers realise they don't need her any longer. She would lose all of her value to them, and she does not want to be reduced to this. Abigail decides it would be easier to simply kill Yaya, return to the beach, and act if the resort doesn't exist because she is the only person who is aware of the elevator.
She does pause for a moment, but the movie doesn't explicitly show that she backs down. She might be psyching herself up to do something she's never done before because of her hesitation, in fact. While killing Yaya is not something she enjoys doing, she must nonetheless do it. In a sense, the preceding scene where Jarmo murders the donkey anticipated this entire scenario. In normal conditions, he wouldn't have done it, but the entire group is in a grave situation. He strikes the donkey once, satisfied that the job is finished. The donkey isn't actually dead yet, and it will need at least a few more blows to be properly dispatched, it turns out. After seeing it, Jarmo realises there is no turning back. Even though he is fatigued both mentally and physically by the end of it, he still does it.
Abigail fits the same description. Even if she has never killed someone and may not have even contemplated it in her prior life, she is doing well on the island. Everyone in the group looks to her for direction and wants to be her friend because she is the group's leader. Even now, she has a charming lover. In the real world, none of this would be conceivable. So she kills Yaya in order to maintain the status quo.
Do the Passengers Survive?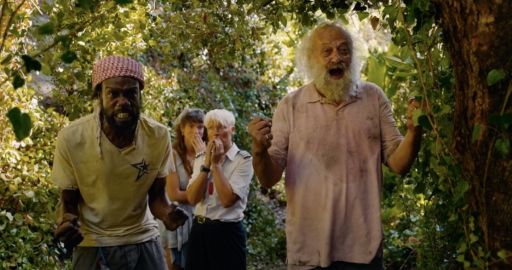 Regardless of what happens to Yaya, the movie's cliffhanger suggests that the other passengers make it out alive. The likelihood that someone may discover them on the beach is multiplied tenfold by the presence of a resort on the island. Prior to learning about the resort, we actually witness that happening. Therese is approached by a merchant, and though she is unable to provide any information for him, he will soon learn what happened to all of them. The vendor is certain to have encountered one of the other at least four beachgoers present at that time.
If not this, then it's possible that someone else will find them eventually. And the concluding scene lends support to the idea that this has already occurred. The passengers may have been discovered on the beach by the vendor or another islander, who then offered to take them to the resort. Carl makes the decision to track down Yaya and Abigail and bring them back to the beach after learning that they had left for a hike. Maybe that explains why he's moving so quickly. He is thrilled that they have been spared at last and may resume their lives. The rest of the passengers will definitely make it off the island, whether or not he gets there in time is a whole other debate.
Our Team DCS includes 5 different writers proficient in English and research based Content Writing. We allow them and encourage them to follow the Entertainment news all day long. Our posts, listicles and even the exclusives are a result of their hard work.