Shows about millionaires, their customary tropes, and clichéd representations are nothing new in the entertainment sector. The critically renowned American television series 'Billions' tackles the same subject, but in its own unique way. The narrative of this American TV series, created by Brian Koppelman, David Levien, and Andrew Ross Sorkin and starring Paul Giamatti and Damiam Lewis, follows US attorney Chuck Rhoades as he engages in a court battle with hedge fund manager Bobby Axelrod. The rivalry between these two tycoons takes center stage, with plenty of class, mind games, and style thrown in for good measure. So, if you enjoy watching intellectual dramas that make you think, let us introduce you to some of them. Here is a selection of our top picks for movies that are similar to 'Billions.' Several of these films, including 'Billions,' are available on Netflix, Hulu, or Amazon Prime.
Breaking Bad (2008)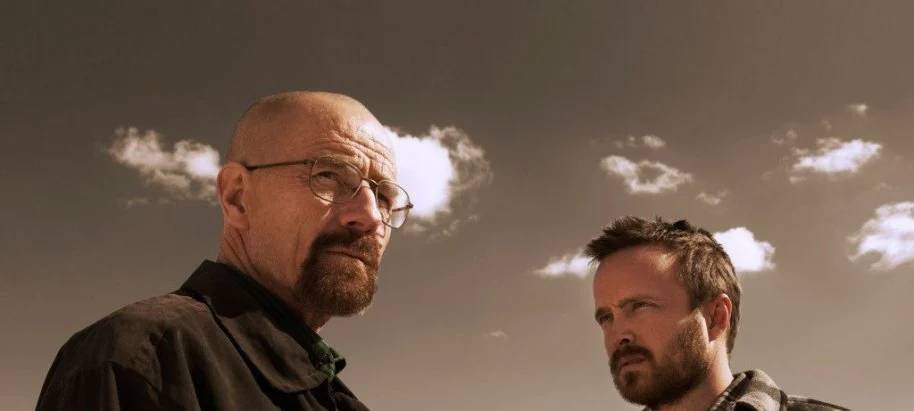 'You're probably wondering why this crime drama is on this list. Why not, right? Let's get right to the point. After being diagnosed with lung cancer, Walter White, a high school chemistry teacher, turns his life around and transforms himself into a drug king. Vince Gilligan created and produced this show, which follows White as he progresses through the streets of New Mexico to become a ruthless figure in this illicit industry. 'Breaking Bad,' with its stunning turns and mind-boggling agendas, is still largely regarded as one of the greatest shows in television history, because to its superb performances and storyline.
Damages (2007)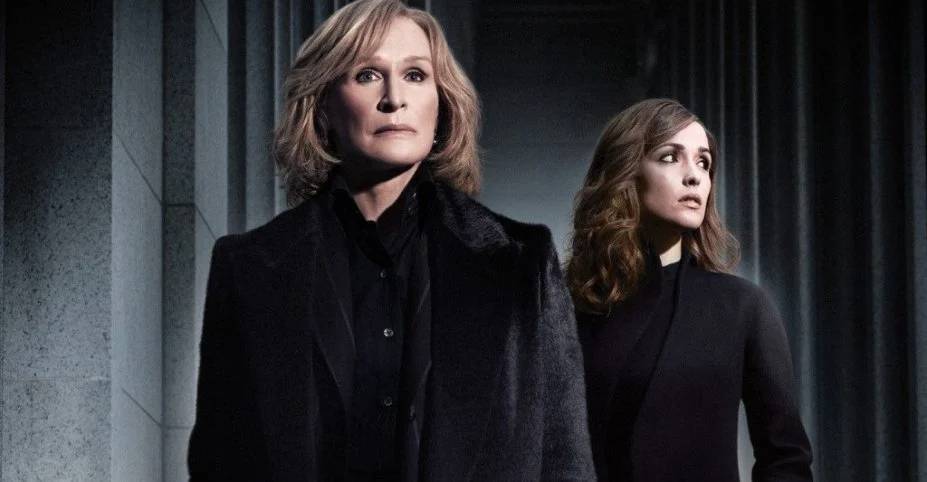 Damages is an FX show that debuted on the network on July 24, 2007, and ended in 2012. The premise of this legal thriller drama revolves around Patty Hewes, a skilled, brilliant, and ruthless lawyer, and Ellen Parsons, a youthful colleague. Every season of this show focuses on a different case that the partnership takes on, as well as delving deeper into their tangled relationship. 'Damages,' which features various plot twists and a non-linear narrative, has won numerous accolades and received widespread critical acclaim.
Designated Survivor (2016)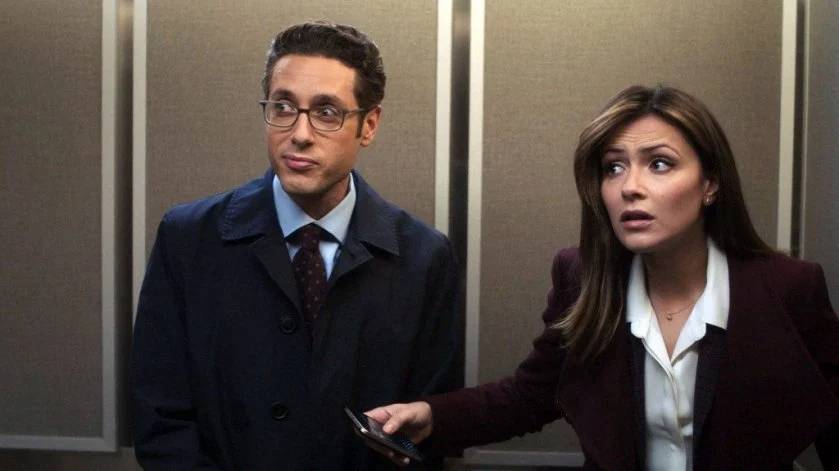 The film's protagonist, Thomas Kirkman, is a diplomat-turned-President who was formerly employed as the Secretary of Housing and Urban Development, but ascends to this position after an unforeseen explosion kills everyone in the presidential line of succession before him. This political drama premiered on ABC before being picked up by Netflix in the third season. The show seeks to demonstrate how Kirkman deals with his lack of expertise in this capacity while simultaneously attempting to figure out what's behind the heinous crime. This series, which is full of twists, turns, and deadly political games, earns a spot on this top list once more.
Dirty Money (2018)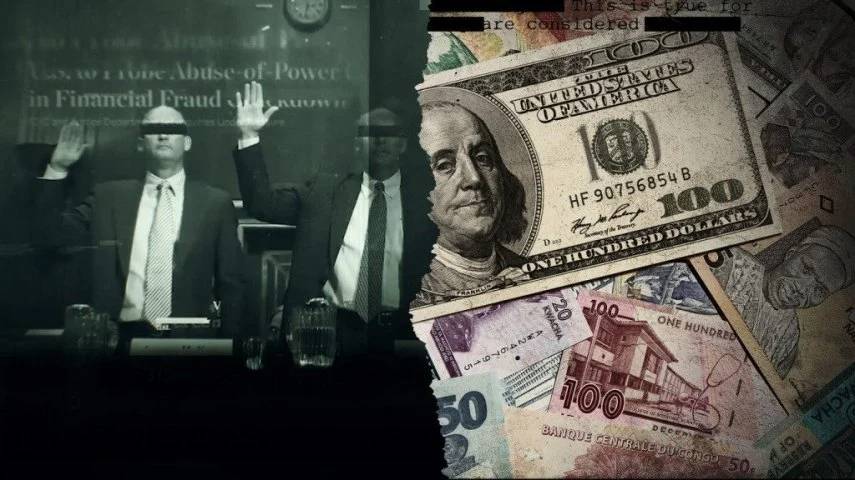 Let's start with a documentary from the United States that provides a detailed look into the world of corporate malfeasance. Dirty Money is just that, and it portrays a fascinating picture of polished crime and illicit wealth. Each hour-long episode of this docuseries focuses on a notable incidence of corporate misconduct and features interviews with the game's key players. Alex Gibney serves as executive producer for the show, which debuted on Netflix in January 2016.
Dynasty (2017)

Fallon Carrington, a wealthy heiress, is not pleased to see her billionaire father Blake engaged to Cristal, a rival at her ancestral company. Fallon devises a plan to sabotage the engagement, but she fails and loses one of her promotions as a result. She then joins forces with her coworkers to try to damage Cristal's personal and career life. The Carrington home, which presents a pleasant façade externally, is not what it appears to be, packed with secret agendas, gold diggers, and opportunistic relatives.
Dynasty stars Elizabeth Gillies as Fallon Carrington, Grant Show as Blake Carrington, and Nathalie Kelley as Cristal and is produced by Josh Schwartz, Stephanie Savage, and Sallie Patrick. 'Dynasty' premiered on The CW in the United States on October 11, 2017, and on Netflix for international audiences.
Goliath (2016)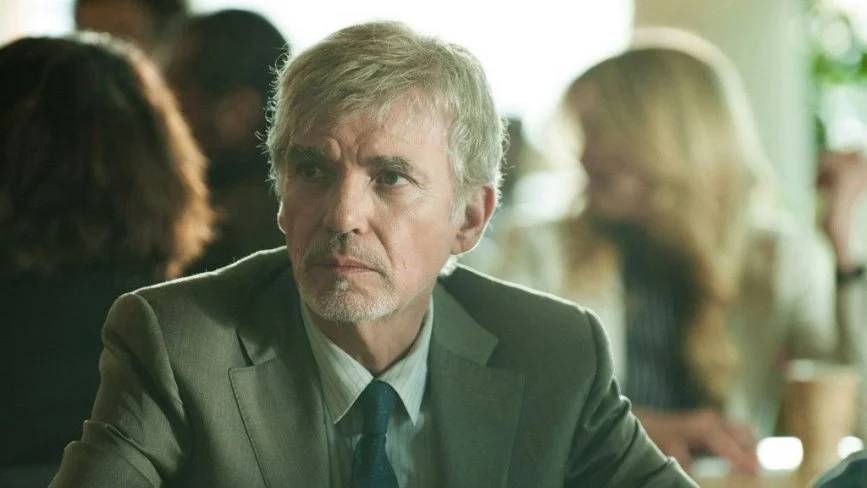 Goliath, another American legal drama, premiered on Amazon Prime Video on October 13, 2016. It's about Billy Mcbride, a disgraced former lawyer who now works as an ambulance driver. Right now, nothing is going right for him. His work has been terminated, and his wife has left him. However, another client approaches him and asks him to take on her case, in which she has been falsely convicted of murder. Despite his initial reluctance, he eventually agrees to represent her in the hopes of bringing her justice and exacting revenge on the firm that put him in this situation. 'Goliath,' which is packed with threats, harassment, and a sequence of events, is a must-see for lovers of 'Billions.'
House of Cards (2013)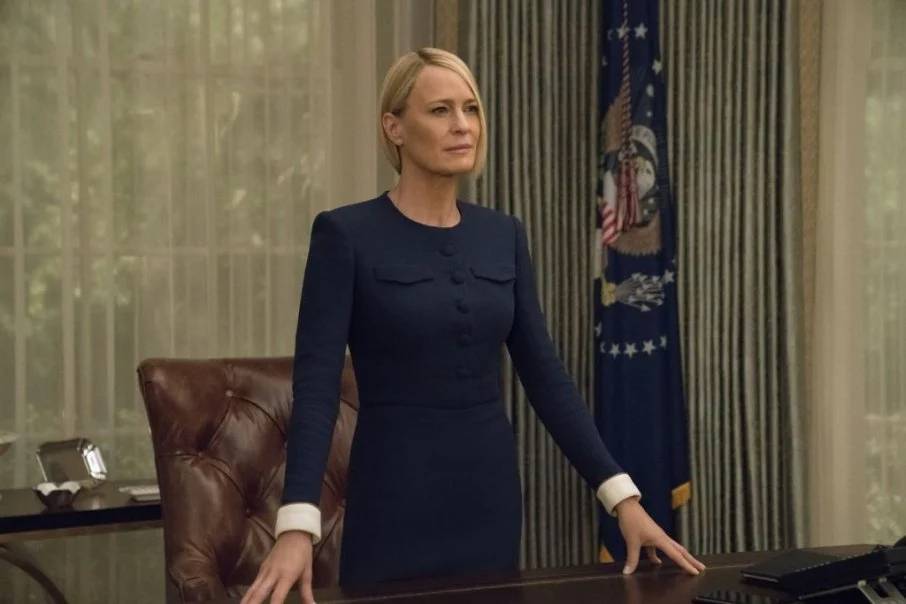 Let's take a break from the legal world and explore the realm of American politics with House of Cards, a thriller drama produced by Beau Willimon. Its first season launched on Netflix on February 1, 2013, and was adapted from Michael Dobbs' novel of the same name. It takes place in Washington, D.C., and follows the lives of one wealthy couple, congressman Frank Underwood and his ambitious wife Claire Underwood. This multi-award winner, which is filled with mind and power games, betrayals, and political complexities, is deserving of a spot on our list. On November 2, 2018, the critically praised show ended its sixth and final season.
Law and Order (1990)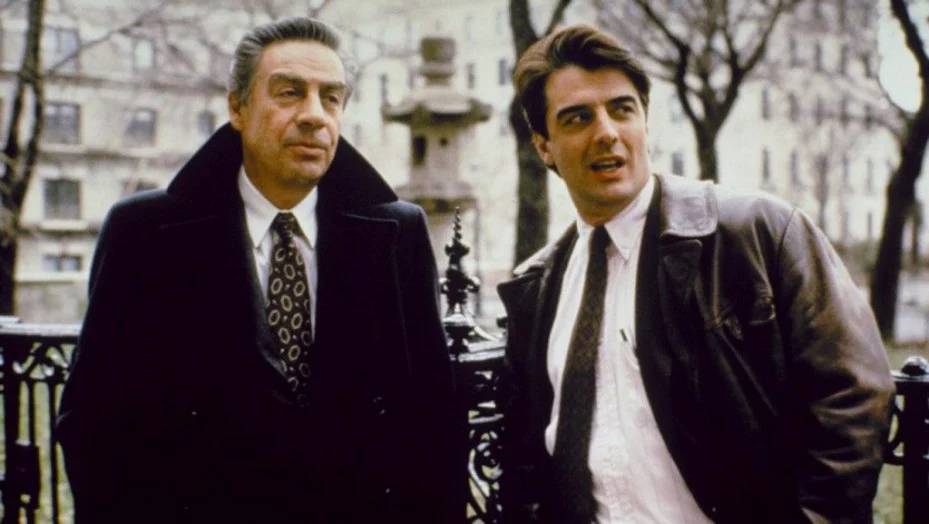 From September 13, 1990, until May 24, 2010, NBC broadcasted Law & Order, an American police procedural and legal drama television series created by Dick Wolf. The show's format is divided into two parts: the first half deals with the police investigation and final capture of the perpetrator, while the second half displays the defendant's prosecution by the Manhattan District Attorney's Office. The majority of the plots are based on true crimes, making this a huge franchise that includes a television film, many video games, and several international adaptations.
Madam Secretary (2014)

Madam Secretary is a political drama television series that centered around Elizabeth McCord, who is the Secretary of State. She has worked as a CIA analyst and a political science professor in the past. The series premiered on CBS on September 21, 2014. It follows McCord, a determined and headstrong woman, as she manages foreign diplomacy, office politics, and critical global issues on her own.
Money Heist (2017)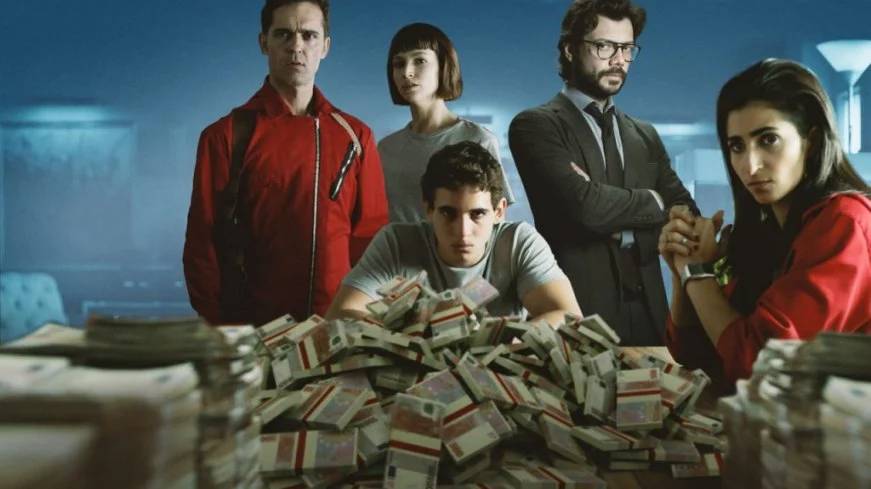 How can we leave out a Spanish show when it comes to bank robberies and truckloads of cash? When a mysterious guy known only as "The Professor" conducts the largest bank robbery in history, he assembles a team of eight people who have nothing to lose. The main purpose is to loot the Royal Mint of Spain in Madrid and print €2.4 billion in notes. The heroes of this drama put on incredible performances while escaping from expert cops and dealing with 67 captives. Money Heist was created by Lex Pina and released on Antena 3 on May 2, 2017. The show's rights were purchased by Netflix in 2017, and you may watch it right now.
Suits (2011)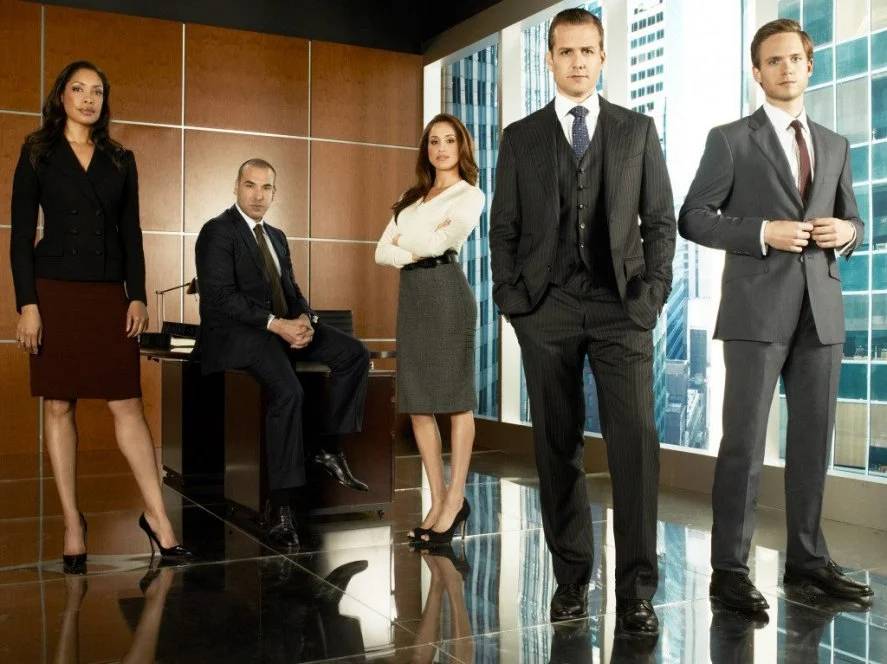 Is there anyone who doesn't like Suits? This fantastic, fast-paced legal drama first aired on USA Network on June 23, 2011, and is the channel's longest-running original series. Mike Ross, a bright law associate who never finished college, and his colleague, attorney Harvey Specter, are the protagonists of the novel. The basic premise of this multi-award-winning series centres around the partnership taking on and closing a variety of crimes.
The Good Wife (2009)

Until date, we've only discussed legal or political dramas. But now let's have a look at a hybrid of the two. From September 22, 2009, through May 8, 2016, CBS aired 'The Good Wife,' an American legal and political drama TV show. As the title suggests, this series centers on Alicia Florrick, the wife of the Cook County State's Attorney who has taken a break from her legal career. When her husband is arrested for being implicated in a sex scandal and political corruption, she is forced to return. The format of this show includes various story arcs that span multiple episodes, with some plots even being resolved in a single episode. 'The Good Wife,' which has won numerous honors and received widespread critical acclaim, has seven seasons and is also accessible on Amazon Prime Video.
The West Wing (1999)

The West Wing is another American political drama set in The West Wing, White House, that ran on NBC from September 22, 1999, until May 14, 2006. It is recognized as one of the greatest and most significant TV shows because it provides a detailed look into the daily lives of elite senior officials who work for the President. 'The West Wing,' a favorite among affluent, high-profile viewers, has received numerous awards, praise from prominent newspapers, and critical acclaim.
White Collar (2009)

White Collar, created by Jeff Eastin, premiered on USA Network on October 23, 2009, with its debut episode. The sitcom follows FBI Special Agent Peter Burke and his informer, the rogue but talented Neal Caffrey, over the course of six seasons. After eluding the FBI for three years, Caffrey strikes a deal with Burke, offering to help him apprehend high-profile white-collar offenders in exchange for an early release. As a result, the two begin their strange relationship and engage on a cat and mouse chase to apprehend the most cunning criminals.
Our Team DCS includes 5 different writers proficient in English and research based Content Writing. We allow them and encourage them to follow the Entertainment news all day long. Our posts, listicles and even the exclusives are a result of their hard work.