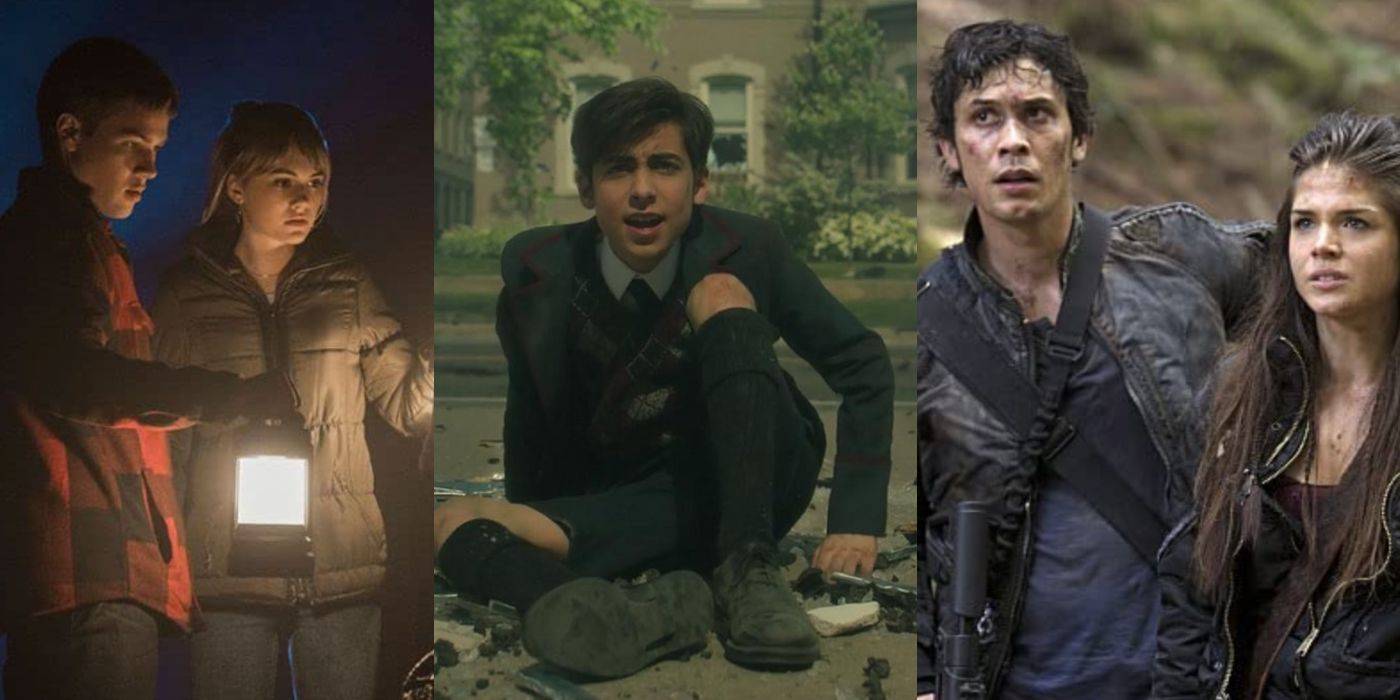 8 Shows Like 'The Umbrella Academy' You Can Watch While You Wait For Season 3
The Umbrella Academy (2019 -) was about a group of young people (siblings) who were enrolled in a brilliant school from the day they were born. Each of these adults had their own peculiar characteristics. This made them indispensable in preventing the predicted future. The characters witnessed horrific "end of the world" events in a different timeline in season 2 of the TV series.
The siblings were surprised to return from the past to find another academy standing in their house. There have been hints as to who the Sparrows are in Season 3 of The Umbrella Academy, but fans will have to wait until June 22, 2022, when the season releases on Netflix. Instead of counting down the days until the season premiere, fans can pass the time by watching a few science-fiction television episodes, both short and long.
'12 Monkeys' (2015 – 2018)

Aaron Stanford played James Cole in the TV series 12 Monkeys, a time traveler from the future hired to prevent a virus capable of destroying nearly all of the world's inhabitants from being released in the past. James, unlike the others in The Umbrella Academy, used a time machine to go from 2043 to 2015. In 2015, he met Dr. Cassandra Railly (Amanda Schull), a scientist who told James that he should stop the virus from being released several years in the future.
Despite the fact that 12 Monkeys is a remake of the 1995 film 12 Monkeys, the TV series explores the effects of the past in greater depth than the film. The "Army of the 12 Monkeys" was not only responsible for the virus's creation, but also wanted to end time. The Syfy show 12 Monkeys is now accessible on Hulu.
'Locke & Key' (2020 – )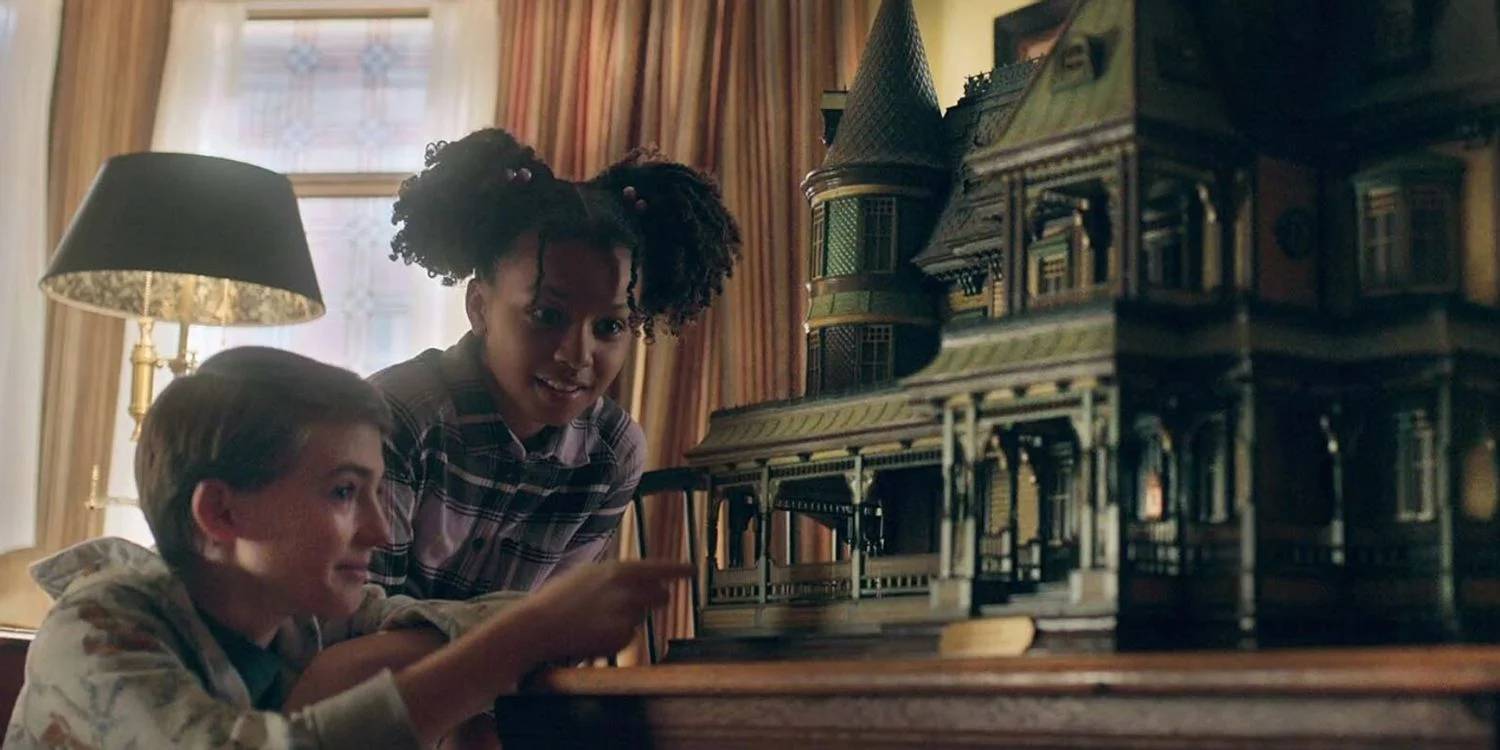 Emilia Jones played Kinsley Locke, the daughter of Nina Locke (Darby Stanchfield) and sister of Bode (Jackson Robert Scott) and Tyler (Jackson Robert Scott) (Connor Jessup). They relocated to the Keyhouse, an old mansion that once belonged to Kinsley's father before he died. Although the house in Locke & Key resembles the Thrombeys' home in the film Knives Out (2019), the house in Locke & Key plays a larger part.
The Keyhouse has portraits on the walls and concealed keys that open secret doors to another world. Not all of the keys they discovered worked. Season 2 of Locke & Key will launch in late 2022, while season 1 is now available on Netflix.
'Misfits' (2009 – 2013)
The Umbrella Academy siblings shared one trait: they didn't fit in with the rest of society. A group of young people were imprisoned and assigned to conduct community service work in the British science-fiction series Misfits, starring Nathan Stewart-Jarrett as Curtis, Joe Gilgun as Rudy, and Iwan Rheon as Simon. A storm strikes them all during their community duty, bestowing upon them a variety of superpowers.
Misfits is a dark comedy about a gang of teenagers who don't want to be superheroes and aren't qualified to save anyone's life. On Roku Channel, Pluto TV, Tubi, and Amazon Prime Video, Misfits is available for free.
'Shadow and Bone' (2021- )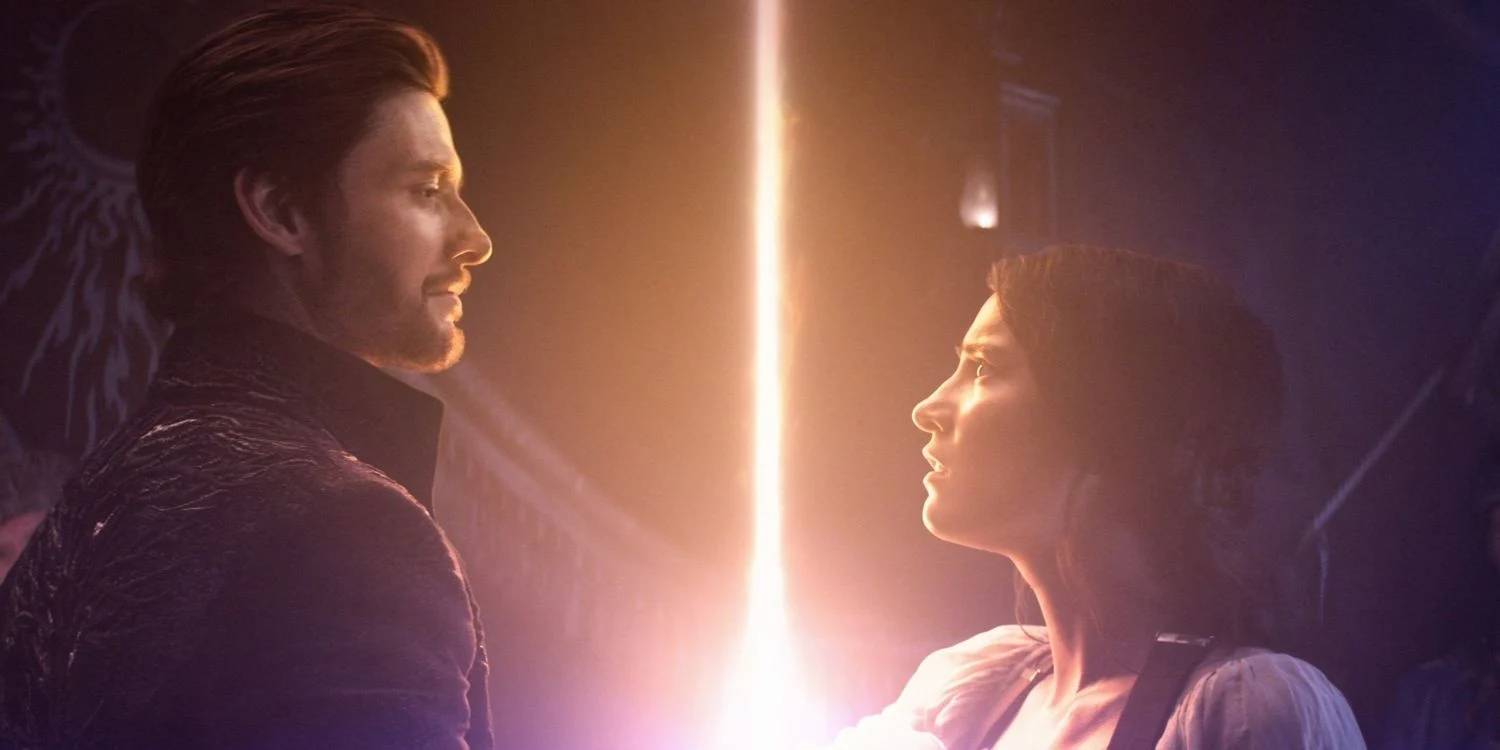 Shadow and Bone, the TV series based on Leigh Bardugo's novels, is a good option for those who prefer a shorter series. Alina Starkov, a cartographer for Ravka's army, was played by Jessie Mei Li. She learned she possesses a rare ability that allows her to manipulate her surroundings.
Her unique ability to control light enabled her to annihilate both humans and creatures in her environment. Until they met Alina, everyone thought controlling light was a myth. While searching for the monster that may feed her power even more, Alina trained to use her power to fend off the neighboring foes. Season 2 has yet to be announced, however Season 1 of Shadow and Bone is currently available on Netflix.
'Stranger Things' (2016 – )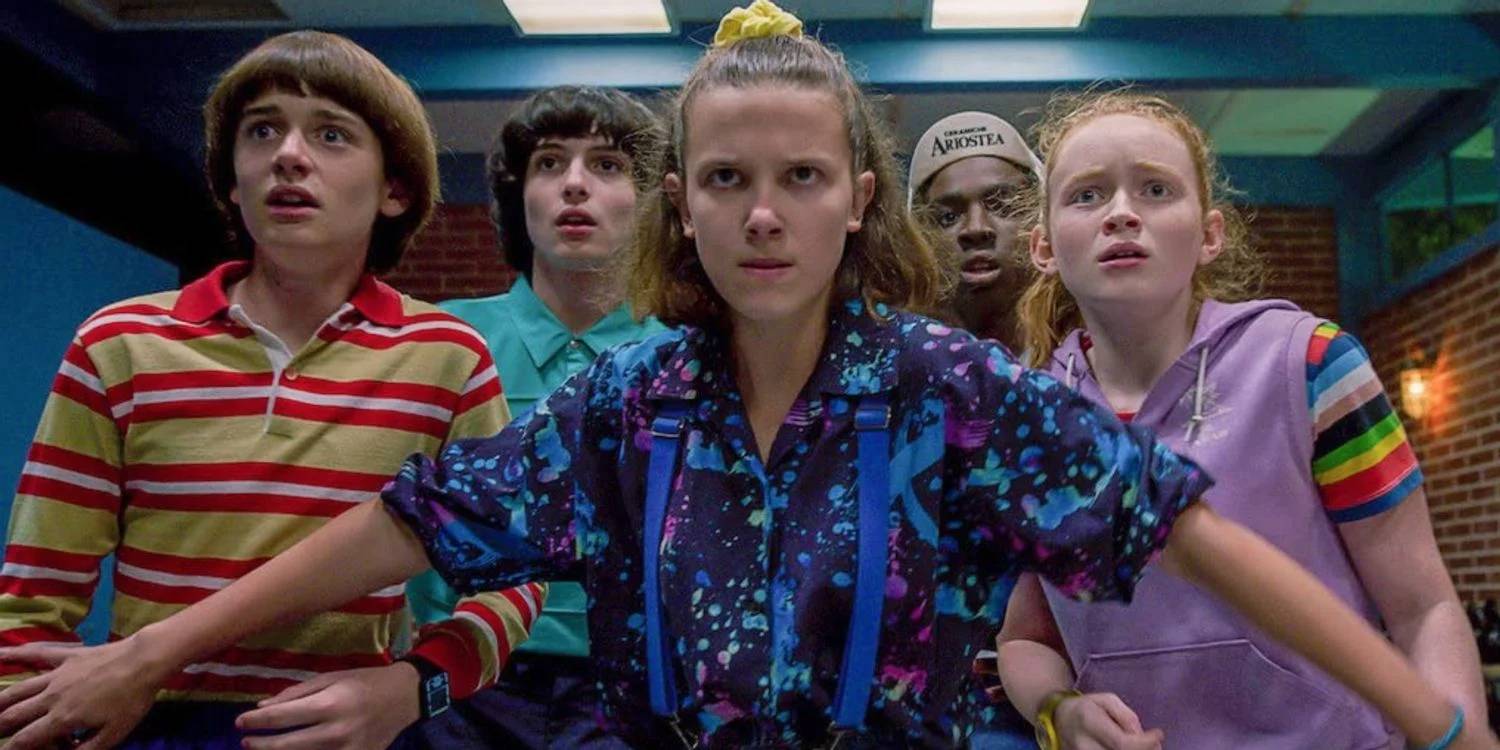 Stranger Things was set in Hawkins, Indiana in 1983, and follows a group of children who encounter strange monsters. Mike Wheeler (Finn Wolfhard), Lucas Sinclair (Caleb McLaughlin), and Dustin Henderson (Gaten Matarazzo) are three kids who try to locate a friend who has vanished after arriving home late one night. Authorities couldn't believe the peaceful community of Hawkins was home to a monster.
While the first season concentrated on recovering the missing youngster, the subsequent seasons revealed the backstories of the key characters while uncovering other secrets in Hawkins. Stranger Things is currently streaming on Netflix. Season 4 is set to premiere on May 27, 2022.
'The 100' (2014 – 2020)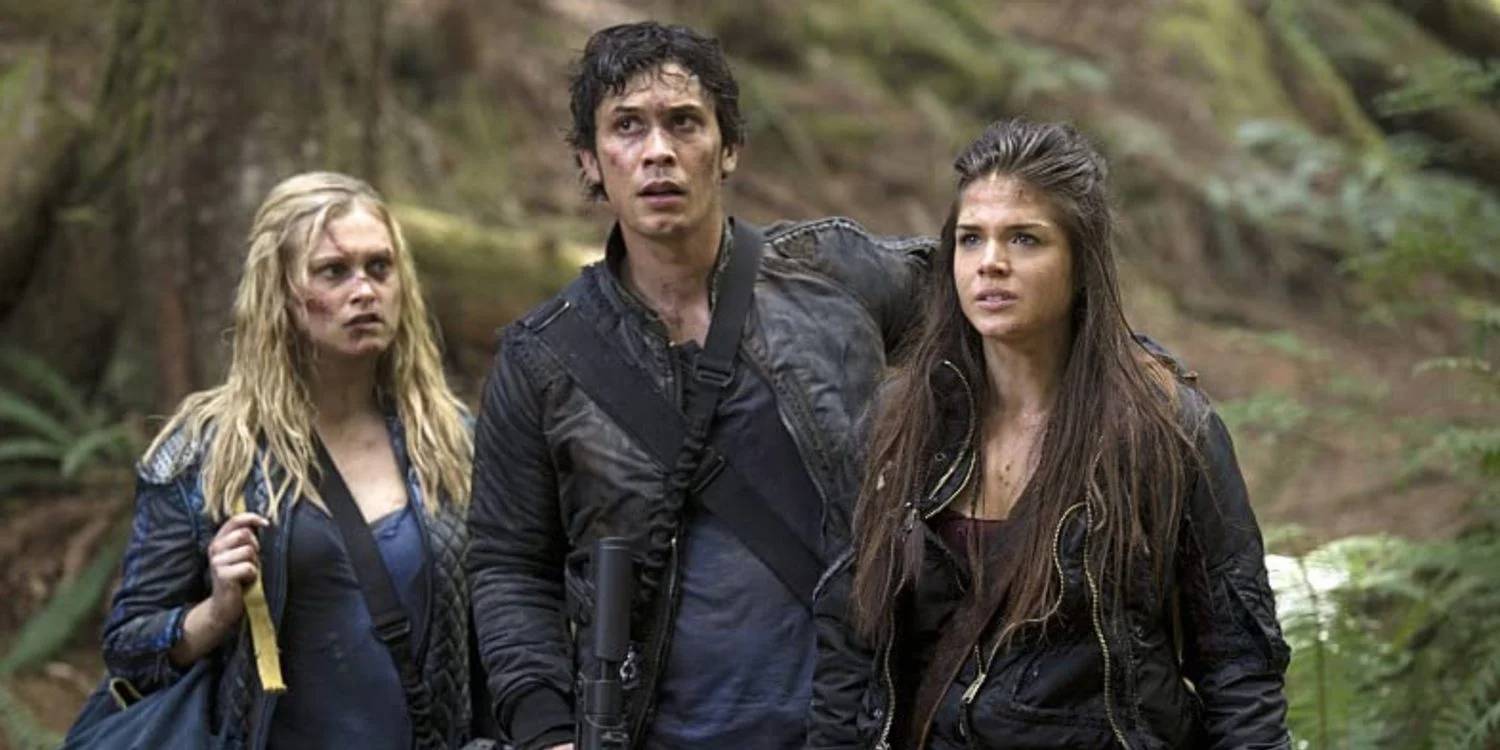 The 100 was a seven-season science-fiction series set in a dystopian universe where the last remaining humanity on Earth were now living onboard "The Ark," a space station. Crime was addressed differently; individuals who committed crimes that were regarded inessential were transported to Earth to live. They were used as test subjects to see whether Earth was habitable after a nuclear detonation devastated everything on the planet 97 years ago.
The first group of inmates were young adults who were dubbed "the 100." Authorities advised them to view this as a second opportunity, and that their transgressions would only be forgiven if they were able to withstand the dangers that now populated the Earth. Each season added to the suspense, yet several viewers were baffled as to how the final season of The 100 fit in with the prior seasons' themes. Netflix presently has The 100 accessible.
'The Boys' (2019 – )

Anyone who considers themselves a superhero is instantly viewed as always willing to help and dedicated to defending society from harm. Is it possible that heroes to deceive society into believing that all of their activities are for the good of the cause if the expectation is that heroes always fight for the right cause? The Boys concentrated on individuals who control superheroes in their own unique way.
The news networks promoted the superheroes, but only The Boys know how truly arrogant the heroes were once they were off camera. Season 3 of The Boys will launch on June 3, 2022, and will continue the plot from season 2 about how the government perceives the heroes. Amazon Prime has The Boys accessible.
'The Chilling Adventures of Sabrina' (2018 – 2020)
In some cultures, turning 16 is a significant milestone that is traditionally marked by a party; but, for Sabrina in The Chilling Adventures of Sabrina, it meant undergoing a supernatural ceremony. Sabrina Spellman (Kiernan Shipka) resided in Greendale with her two aunts, Zelda (Miranda Otto) and Hilda (Lucy Davis), as well as her cousin, Ambrose (Chance Perdomo). Sabrina was both a witch and a human, unlike her two aunts who were both witches. Despite having both abilities, she had to choose between remaining a human and becoming a witch on her 16th birthday.
Each option has its own set of benefits and drawbacks. Despite having similar characters, The Chilling Adventures of Sabrina was darker and featured more supernatural beings than the 1996 sitcom Sabrina the Teenage Witch. Netflix has Sabrina: The Chilling Adventures of Sabrina.