10 Underrated Seinfeld Episodes That Actually Defined The Show
Larry David, Jerry Seinfeld, and the renowned ensemble cooperated on countless legendary episodes from "The Parking Garage" to "The Soup Nazi" throughout the nearly decade-long Seinfeld run. The most famous Seinfeld episodes have been well praised, and its near-ubiquitous nature has helped to popularize phrases such as "Big Salad" and "These pretzels are making me thirsty."
But, beyond these iconic episodes, the Seinfeld archive is vast and contains so much more. While some episodes aren't as well-known as others, they're nonetheless amusing and deserve more attention. These are the front-runners.
"The Baby Shower" – S2E10

The titular baby shower is a symphony of connected narratives that reaches an explosive peak in this episode. Elaine throws a baby shower for a dismissive friend with whom she has an odd need to please; she also destroyed one of George's sweaters and never apologized. Meanwhile, Kramer persuades Jerry to set up an unauthorized cable connection. It all comes to a halt with a damaged baby shower, an even more ruined sweater, and a shattered television.
This amazing episode solidifies the show's linked story-telling method, and few subsequent episodes did it as well. George's entire sweater tale is also one of the best subplots the program has ever produced.
"The Calzone" – S7E20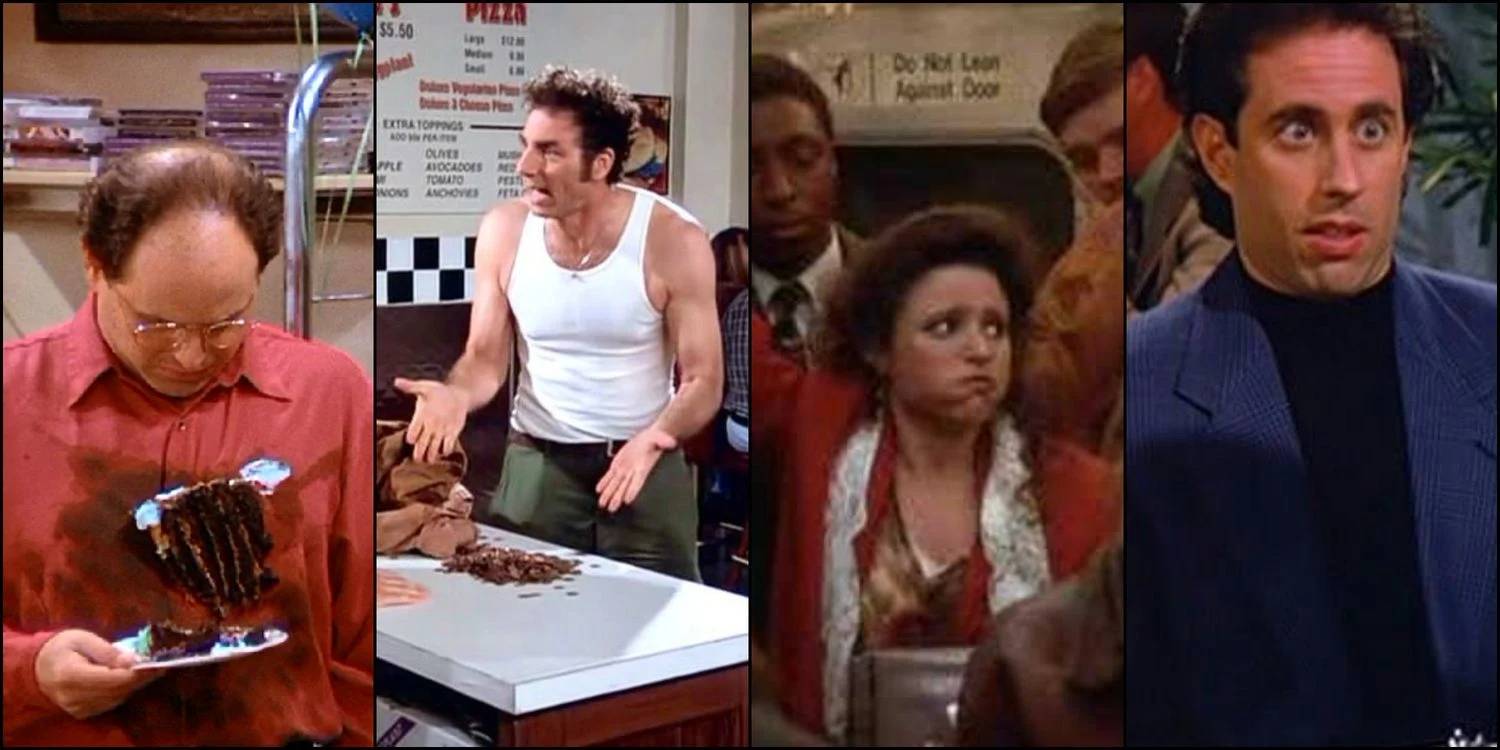 This episode has an expert intertwining of George's calzone ordeal and Kramer's warm clothes fixation, and it makes excellent use of the David voiced 'Stienbrenner' character who came into play after George obtained a job with the Yankees. When George gets Steinbrenner hooked on calzones, he gains a leg up in his career, but George is shortly kicked out of the establishment. Kramer is dispatched on a covert calzone mission for George, but he gets sidetracked by the big pizza oven, which he uses to warm his clothes. Kramer then has a Calzone-like odor.
This episode, as usual, has a lot of intertwined plotlines, but the calzone one is by far the most interesting.
"The Couch" – S6E5

Jerry's new couch is the focus of this episode, as the title suggests. Elaine develops a romance on a mover during a convoluted couch swap, but it fizzles when she discovers they have differing views on abortion. George joins a Bookclub, and their first book is Breakfast at Tiffany's, which he tries to rent but is already rented. He discovers who leased the tape in stalker-like behavior and pays them a visit to watch the movie with them. It's bizarre, and he also destroys their couch.
This episode could have been called "The Book Club," because George's subplot steals the show once again.
"The Kiss Hello" – S6E17

Jerry is determined to minimize his intimacy with one of his acquaintances who persists on kissing him hello in this episode, as the title suggests. Unfortunately, instead of lessening the amount of kisses he receives as a result of Kramer's efforts to establish a sense of community in their building, Jerry feels overwhelmed by the number of people kissing him hello. Jerry becomes the building pariah after holding firm on the issue, enduring continual verbal abuse from his neighbors.
This is an excellent illustration of the compulsive peculiarities that Seinfeld excelled at exploiting. Those folks, on the other hand, should have respected Jerry's boundaries.
"The Opera" – S4E9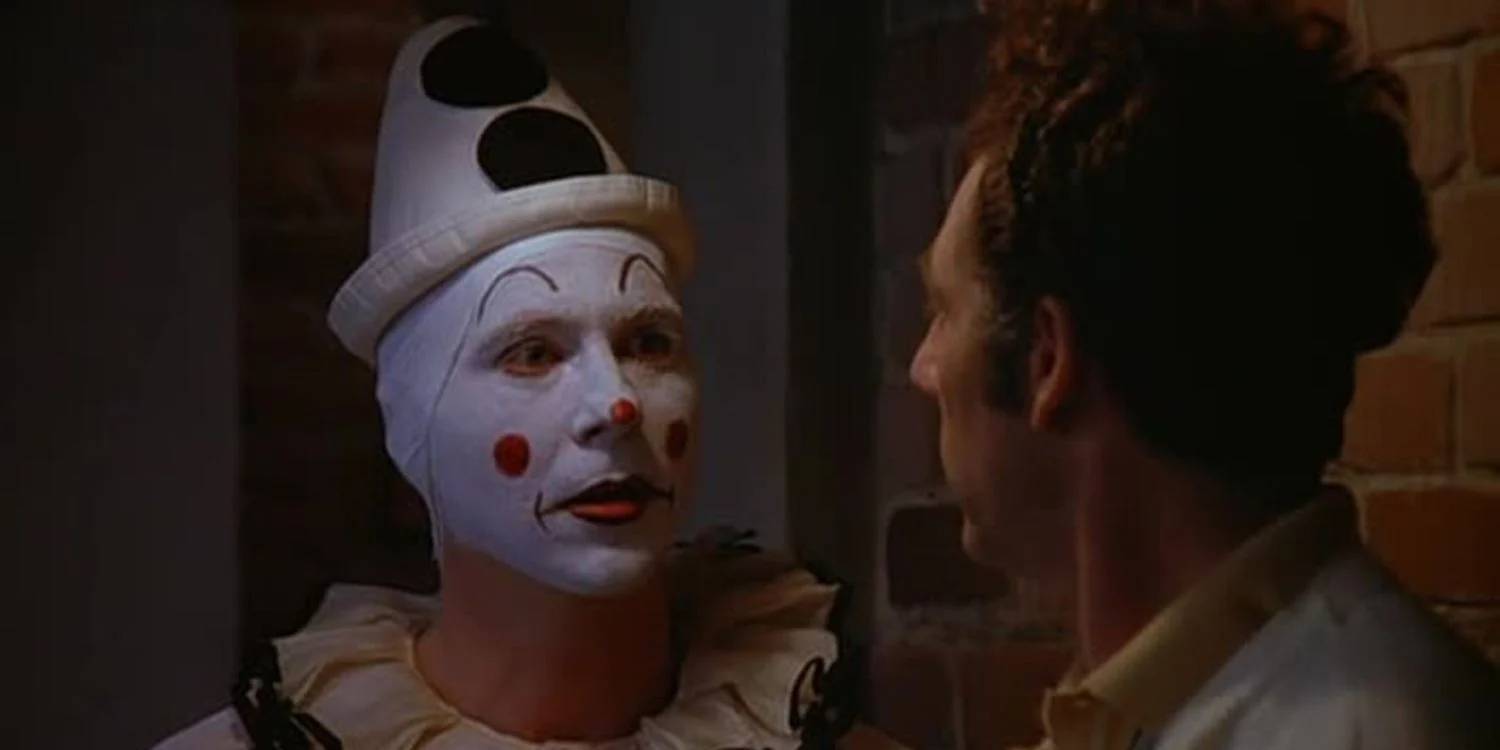 This is a strange episode, as are most of Larry Charles's. Kramer manages to get tickets to Pagliacci at the Leoncavallo Opera. The plotline of the opera begins to play out between the main cast as Elaine's unstable lover chases them dressed as a clown as the episode develops.
Although the treatment of mental illness hasn't aged very well, this episode is so bizarre and unreal that it's difficult to find fault with it in that aspect. Also, George is always attempting to sell his girlfriend's tickets, but this is primarily on the backburner.
"The Phone Message" – S2E4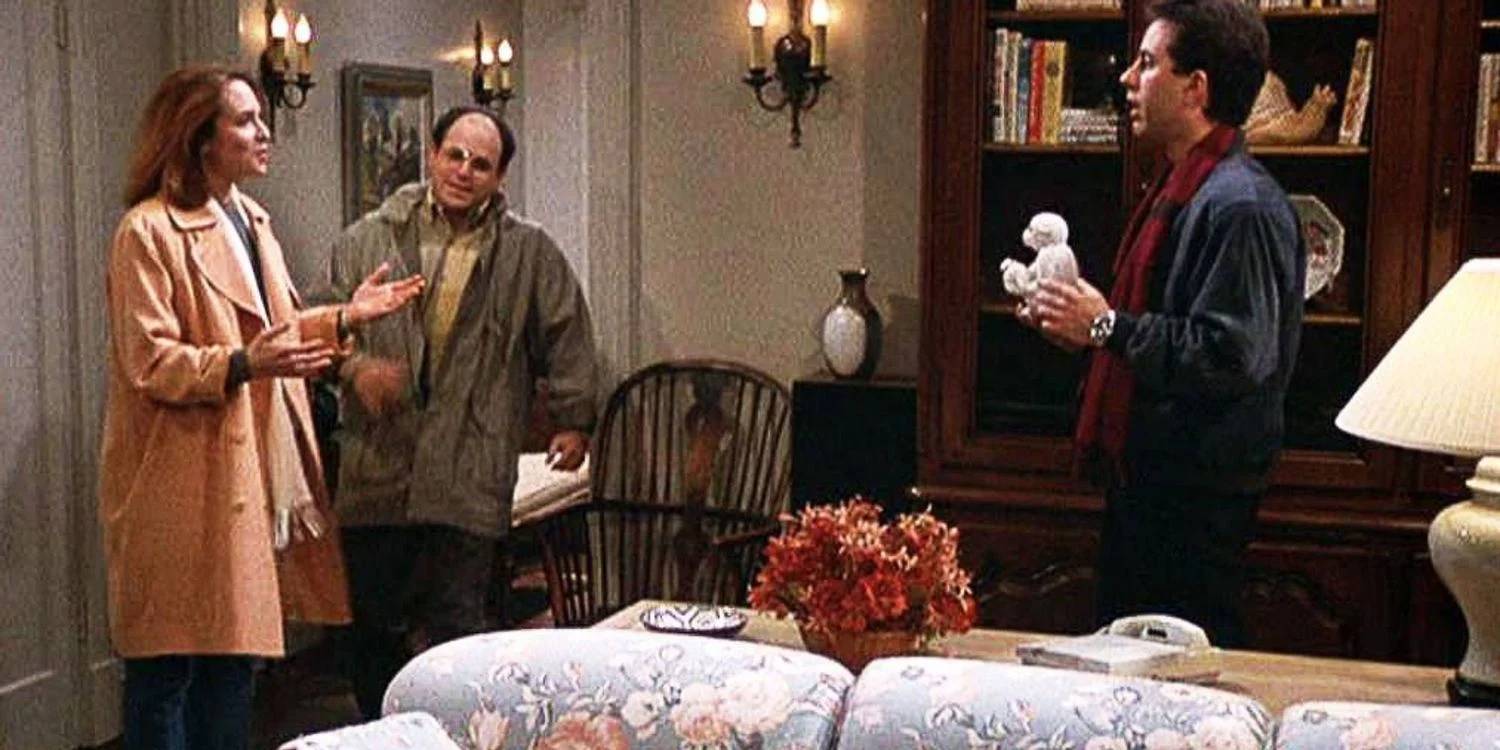 The main plot of this episode is around George and his new girlfriend, who are getting along well until she abruptly disappears. While she is out of town, Costanza leaves a long, berating message on her answering machine, believing he has been wronged. George quickly realizes his error and enlists Jerry's assistance in stealing the recording. It's not going well.
This early second-season episode is particularly strong in reinforcing George Costanza's unconventional relationship approach. This is the first in a long series of poor decisions.
"The Pie" – S5E15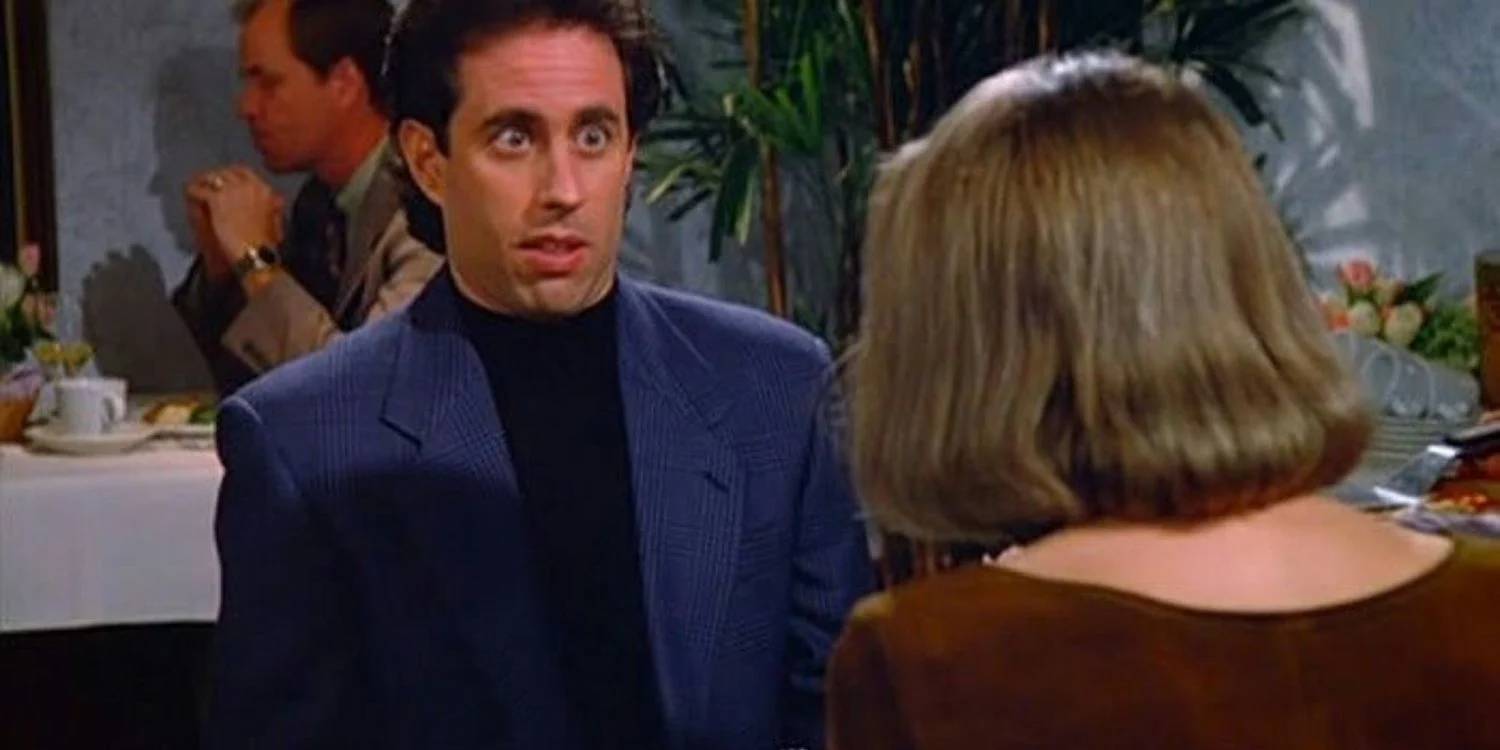 Jerry is perplexed by his Girlfriend's refusal to eat his favorite apple pie in this episode. They eventually pay a visit to her Father's posh restaurant, when Jerry sees her Father, the chef, fail to follow necessary hygiene measures before cooking their meal. He refuses to eat, much to the amusement of his lover.
Poppie is introduced in this episode, and while she will return in later episodes, she will never have a happy ending. There's also a great secondary plot in which George competes with a man of comparable stature for a heavily discounted suit.
"The Red Dot" – S3E12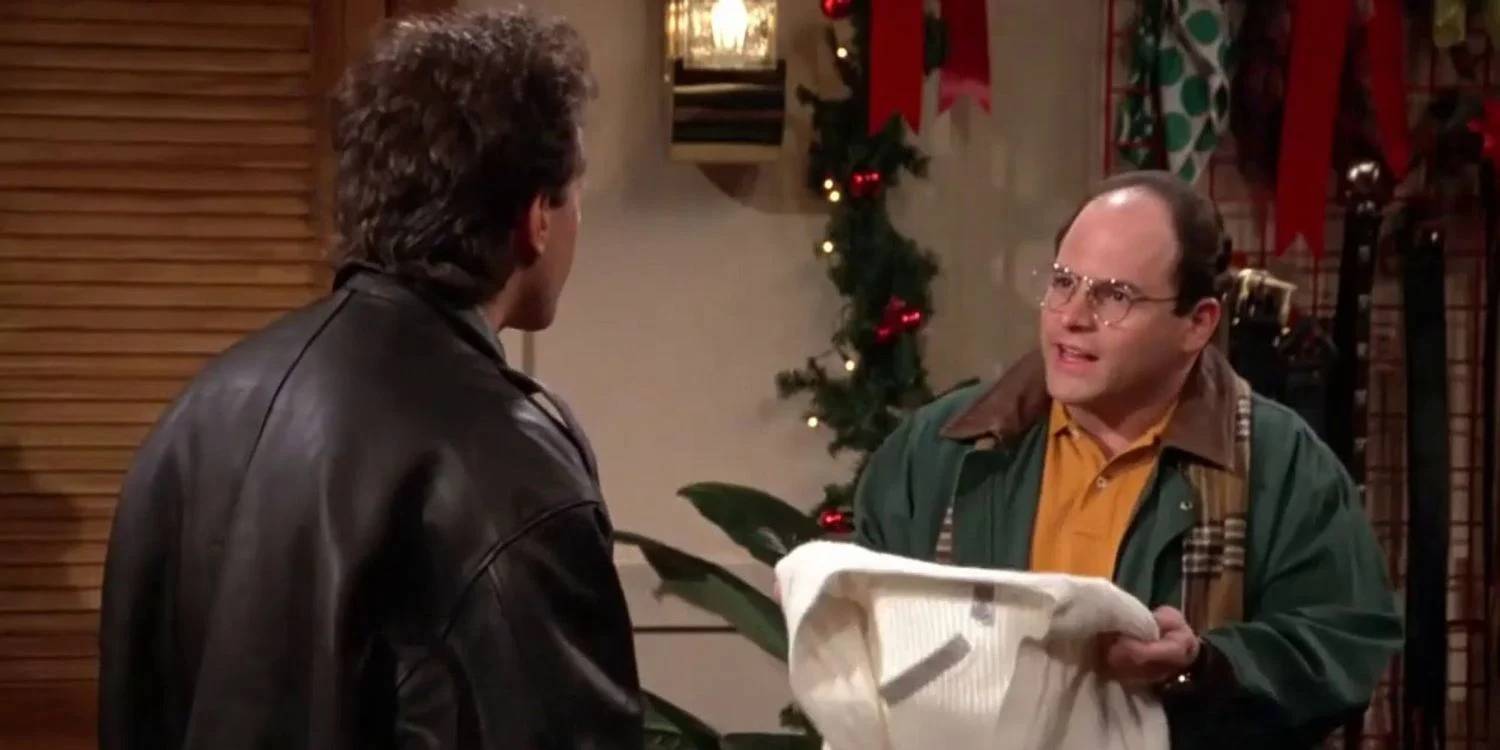 George chooses to purchase Elaine a gift as a token of his thanks because she helped him get a job. He chooses a blemished cashmere sweater with a crimson dot—blemished, but drastically discounted in price. The rest of the episode is spent with him feverishly trying to keep this from Elaine. Meanwhile, Jerry inadvertently reintroduces Elaine's sober boyfriend to the bottle, resulting in George, Jerry, and Elaine hiding beneath a desk.
There's a lot going on in this episode, but the notorious red dot (which never shows up on screen) steals the show. In this episode, one of the characters wronged by the main cast—in this case, Elaine's old alcoholic boyfriend—is seen to have turned things around by the end of the episode. This isn't something that happens very often.
"The Subway" – S3E13
The gang splits up on the NYC subway, with Jerry heading to Coney Island, Elaine to a wedding, George to a job interview, and Kramer overhearing inside betting Intel and being mugged before being rescued by a transit cop. It's a jam-packed episode.
Elaine's inner-thought voice over is the best part of this episode (and most episodes with it). One of the finest parts of the show is when she screams in her brain for the halted subway to move.
"The Visa" – S4E15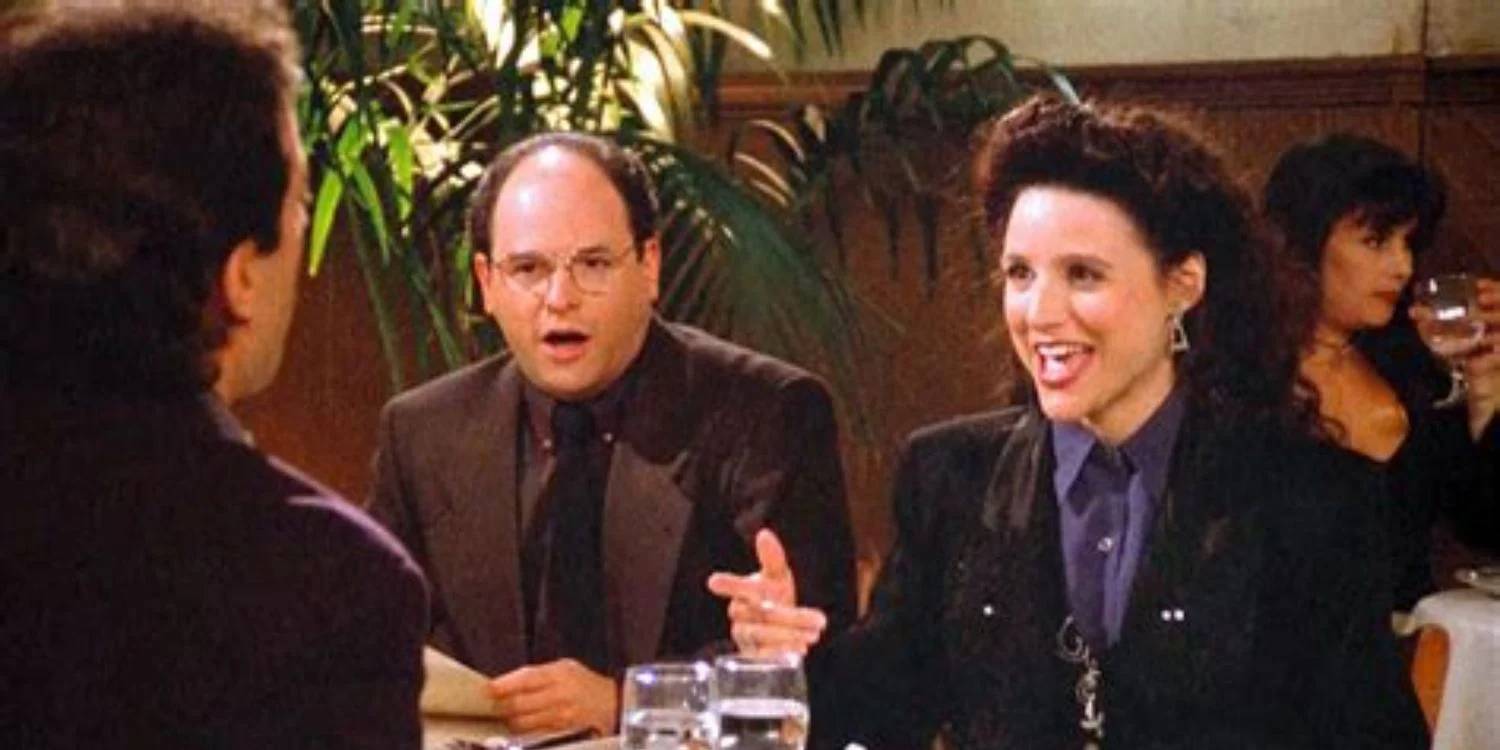 This episode has a lot going on, but the only portions that matter are the ones where Jerry pretends not to be hilarious. He does this to make George's new girlfriend believe George is the group's most amusing member. Unfortunately, she falls for the phony, depressed Jerry, and the whole thing blows up in George's face.
Jerry's sad character allows him to deliver numerous fantastic monologues that are possibly funnier than some of the opening stand-up routines.