With the success of fantastic episodes like Night Stalker: The Hunt For a Serial Killer, Murder on Middle Beach, and Ted Bundy: Falling for a Killer, true crime documentary series have gained popularity among aficionados of the genre and others who relish the horror of each murder. These programs satisfy a natural need to solve riddles and puzzles. Additionally, it gives viewers a safe distance from which to examine humanity's darker sides and gives them understanding into the motivations behind others' actions.
As a result, more true crime docuseries are being produced every year. Tinder Swindler and Inventing Anna are just two of the incredible documentaries that were launched in 2022. As a result, there are a ton of highly anticipated docuseries ready to be released to satisfy fans' inner sleuth.
'All American Nightmare' – 2023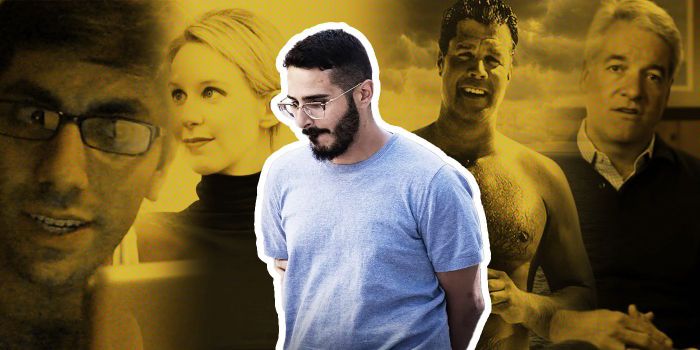 Felicity Morris has been chosen for the upcoming Netflix docuseries project called All American Nightmare. Felicity Morris is most recognized for her work on the Netflix documentary Tinder Swindler, which was broadcast in February 2022 and quickly gained popularity.
The new docuseries' title strongly suggests an inquiry into a disputed matter involving any of the All-American athletes, who compete in sports including football, basketball, baseball, rugby, golf, and fencing. However, there are few information currently accessible about it. Although the show has not yet provided any additional information regarding its premiere date, viewers may still anticipate that it will arrive on Netflix sometime in 2023.
'Gunther's Millions' – February 1, 2023
The four-part docuseries Gunther's Millions features a number of strange turns and twists that are only hinted at throughout the program, such as a 'cult-like' home filled with stunning young people who worked for the show's canine subject. The four-legged furry baby lives in luxury with 27 employees, fine dining, a yacht, and various homes in Italy.
After their son committed himself, the only heir left to a German doctor and his wife was their German shepherd, Gunther. The doctor got wealthy in the pharmaceutical industry in the 1980s. The show's startling turns will be revealed to viewers on February 1st, 2023, when it premieres on Netflix.
'Killing County' – February 3, 2023
The three-part docuseries Killing County from ABC News Studios is set in Bakersfield, California, and is executive produced by former NFL player Colin Kaepernick. The Ramirez family's lives is upended by a fatal hotel shooting, which makes them question their understanding of their hometown. André Holland from American Horror Story serves as the series' narrator.
In their desperate search for the truth about what really happened to their loved one, they quickly learn they are not the only ones going through such misery. On Hulu, the program is scheduled to debut on January 26, 2023.
The subjects of the three-part documentary series are those who made it out of Ray's sex cult, which persisted for almost ten years. On the university campus, where Ray pushed ex-outcasts from high school to form their own organization under his supervision, survivors describe being preyed upon. The program will debut on Hulu on February 9.
'Love & Death' – 2023
The infamous true-crime story of Candy Montgomery killing her friend Betty Gore with an axe will be reenacted in the limited series Love & Death 40 years after the tragedy. The HBO production will explore the circumstances behind Gore's sad death, Montgomery's arrest, and the subsequent murder trial that resulted in Montgomery's acquittal.
In the 2022 Hulu true crime series Candy, Elizabeth Olsen will take on the lead role of Montgomery, which Jessica Biel previously played. Love & Death also stars Lily Rabe, Tom Pelphrey, and Jesse Plemons in addition to Olsen. It's projected that the limited series will premiere in 2023.
'Stolen Youth: Inside the Cult at Sarah Lawrence' – February 9, 2023
Stolen Youth: Inside the Cult of Sarah Lawrence, a Hulu documentary series about the notorious Sarah Lawrence's College sex cult, features never-before-seen film of the cruelty and psychological trauma kids endured at the hands of dad Larry Ray. The program is run by Oscar-nominated director Zach Heinzerling.
'The Never Ending Murder' – TBA
A real crime investigation film, The Never Ending Murder, has been made by Signature Entertainment concerning the disappearance of Nicola Payne, an 18-year-old British lady.
The episode will review Payne's disappearance in Coventry, England, in 1991, which spurred one of the West Midlands Police Force's most in-depth investigations ever. Her father and elder brother are also interviewed for the series, along with those intimately associated with the case, including retired detective Malcolm Ross and Martin Slevin, who were both primary investigators at one stage. The premiere date of the show has not yet been disclosed.
'Tokyo Crime Squad: The Lucie Blackman Case' – TBA
Hyoe Yamamoto is the director of Tokyo Crime Squad: The Lucie Blackman Case, which is based on the same-titled book by Shoji Takao. The documentary focuses on the failings of the legal and law enforcement systems after Lucie Blackman, a British national working as a hostess in Tokyo, Japan, mysteriously vanished in July 2000.
After initiating a rigorous high-profile media campaign, it was the Blackman family's efforts that allowed them to find Joji Obara, the man who had kidnapped, sexually assaulted, and killed their daughter. Despite the fact that Obara's arrest gave the police a mountain of evidence demonstrating his terrible crimes, the Japanese legal system came perilously close to failing Blackman and the many hundreds of victims of Obara's atrocities. The premiere date of the show has not yet been revealed.
'Under the Bridge' – April 23, 2023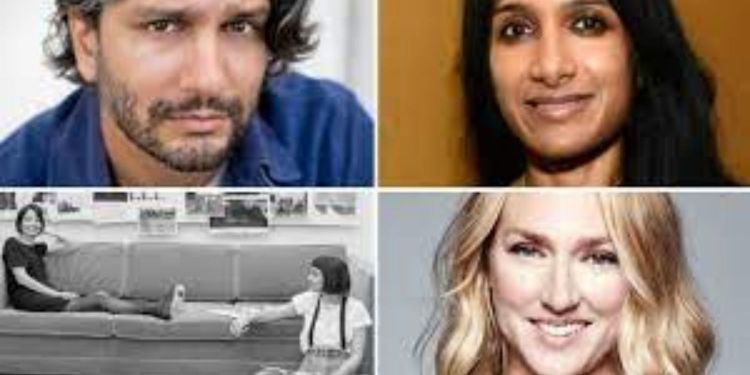 Under the Bridge, an eight-part documentary series based on Rebecca Godfrey's nonfiction book of the same name, tells the story of the murder of Reena Virk, a 14-year-old girl. Reena was supposed to go to a party with friends, but she never got back home. Seven adolescent girls and a boy were charged with the brutal murder.
The series' showrunners, Samir Mehta and Liz Tigelaar, will also serve as executive producers. Quinn Shephard from Not Okay is also adapting the book, along with Godfrey, Stacey Silverman, and Geeta Vasant Patel, who will also direct. On April 23, 2023, the show is rumored to be made available on Hulu.
'Untitled Ilya Lichtenstein and Heather Morgan Docuseries' – 2023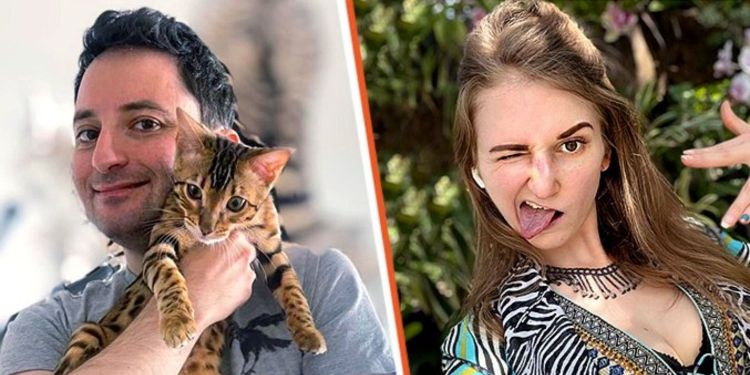 A documentary about one of the largest financial crime cases in history—the theft of 120,000 Bitcoin by a married couple, Ilya "Dutch" Lichtenstein and Heather Morgan in 2016—will be produced and directed by Chris Smith, the creator of the well-liked Netflix docuseries FYRE: The Greatest Party That Never Happened and Tiger King.
After hacking into a virtual currency exchange and taking 120,000 Bitcoins worth around $5 billion, the pair attempted to sell their looted wealth. Although the title and launch date of the show have not yet been disclosed, viewers can expect to see it sometime in 2023.
'Web of Death' – January 19, 2023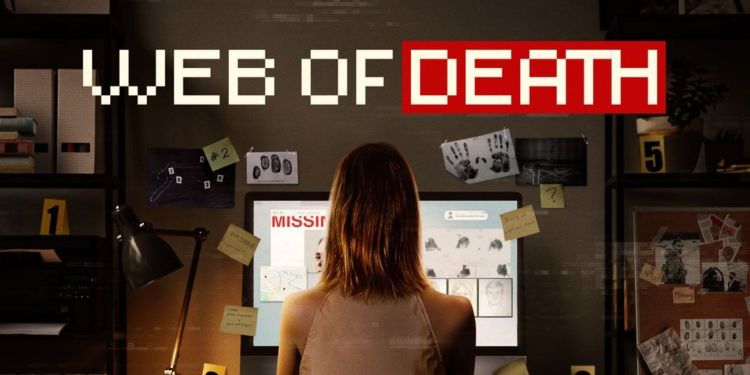 The six-part docuseries Web of Death follows the investigations of online sleuths as they leverage social media's power, DNA databases, and digital traces to solve brutal, perplexing murder cases.
Each episode focuses on a distinct investigation, one amateur detective, and one particular case. Every case is different, ranging from trying to identify a skull found inside a bucket of cement at a truck stop to trying to find a lottery winner who vanished without a trace, and so on. The film also highlights the remarkable perseverance, attention to detail, and vast networks that let these digital sleuths find information that others were unable to. The program will debut on Hulu on January 19.
Our Team DCS includes 5 different writers proficient in English and research based Content Writing. We allow them and encourage them to follow the Entertainment news all day long. Our posts, listicles and even the exclusives are a result of their hard work.